Ginger Pomegranate Mojito
Pomegranate Mojito made with fresh ginger is the perfect fall drink. With gorgeous color and a sweet, refreshing taste, this will become your go-to drink.
For more delicious and easy drinks, please check out my favorite Spinach Smoothie and Strawberry Banana Smoothie.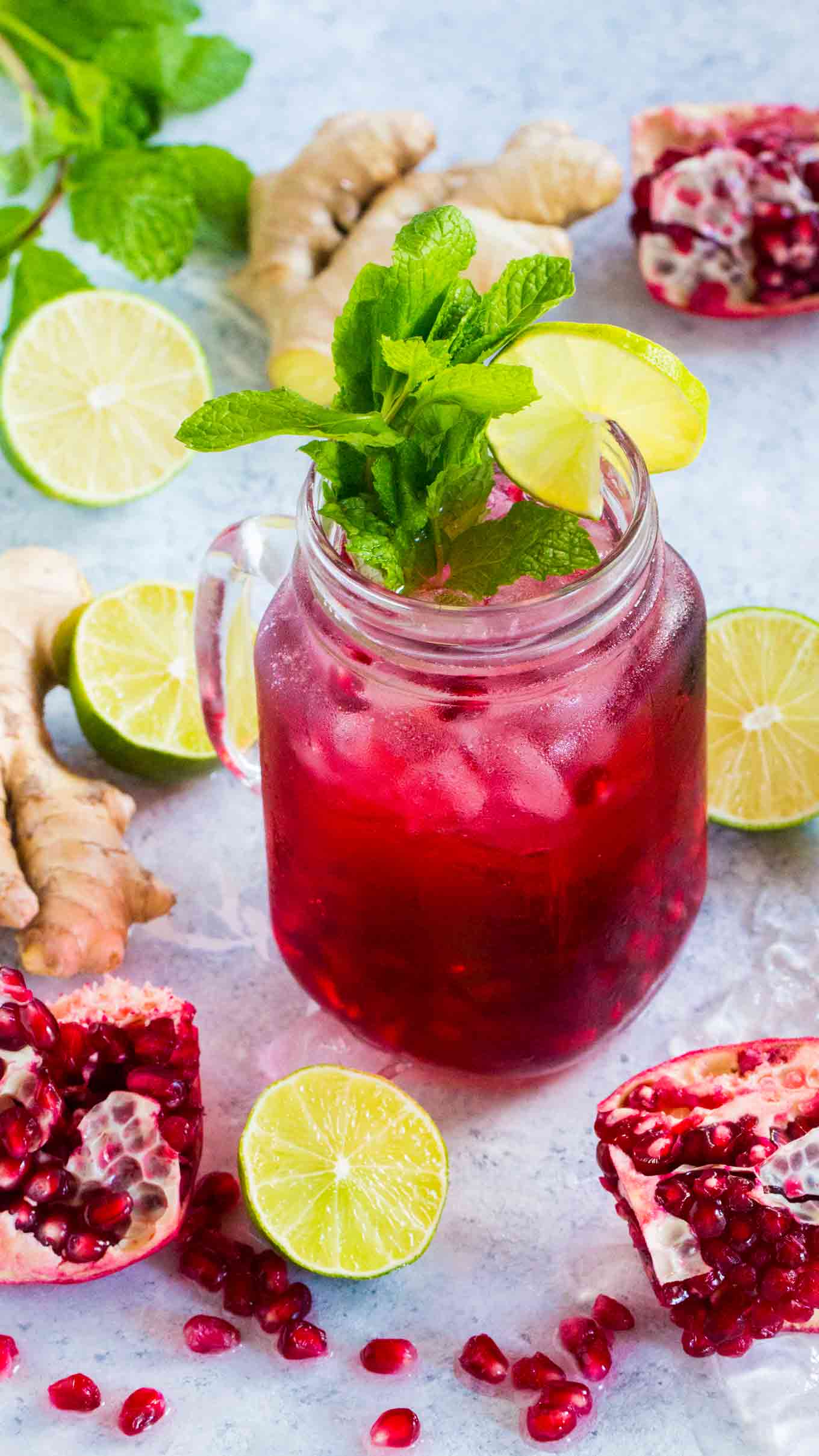 Pomegranate Mojito
Pomegranate Mojito is just so pretty! Beautiful, jewel-like pomegranate seeds, bursting with the juice make this the perfect fall-winter drink. I am a happy camper when pomegranates are in season, we usually buy a huge box and it lasts us for over a week.
This Pomegranate Mojito is packed with flavors! Sweet and slightly tart pomegranate simple syrup spiced with fresh ginger, combined with pomegranate juice and club soda. Finished with lime wedges and fresh mint leaves!
This cocktail is so easy to make, once you have the simple syrup you can just store it in the fridge and fix yourself a drink whenever you please. Make a double batch of that amazing simple syrup for a party, or to have on hand. It is delicious in mocktails too or just add a splash to your club soda for a tasty drink.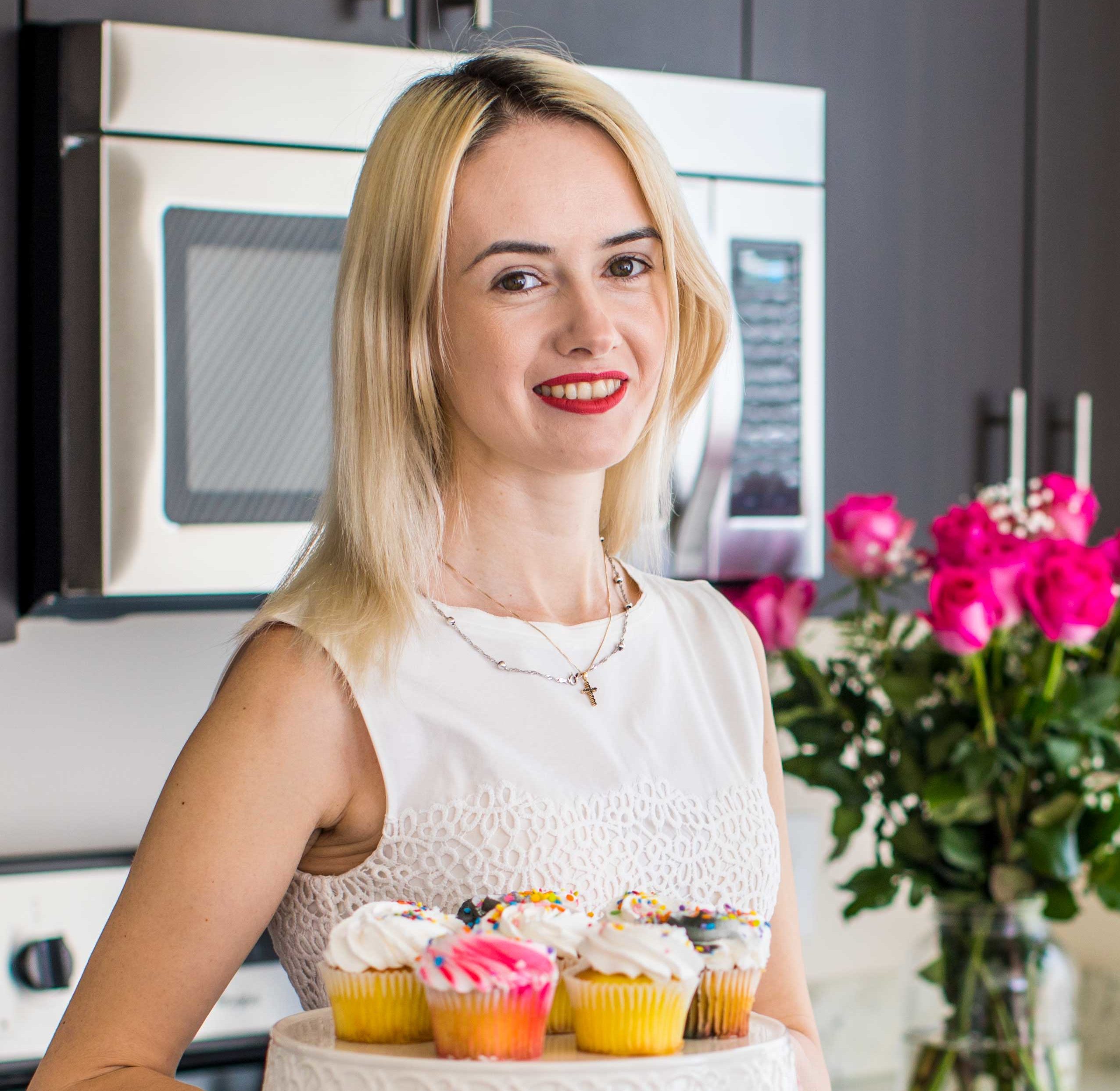 Follow us on Pinterest for more delicious recipes!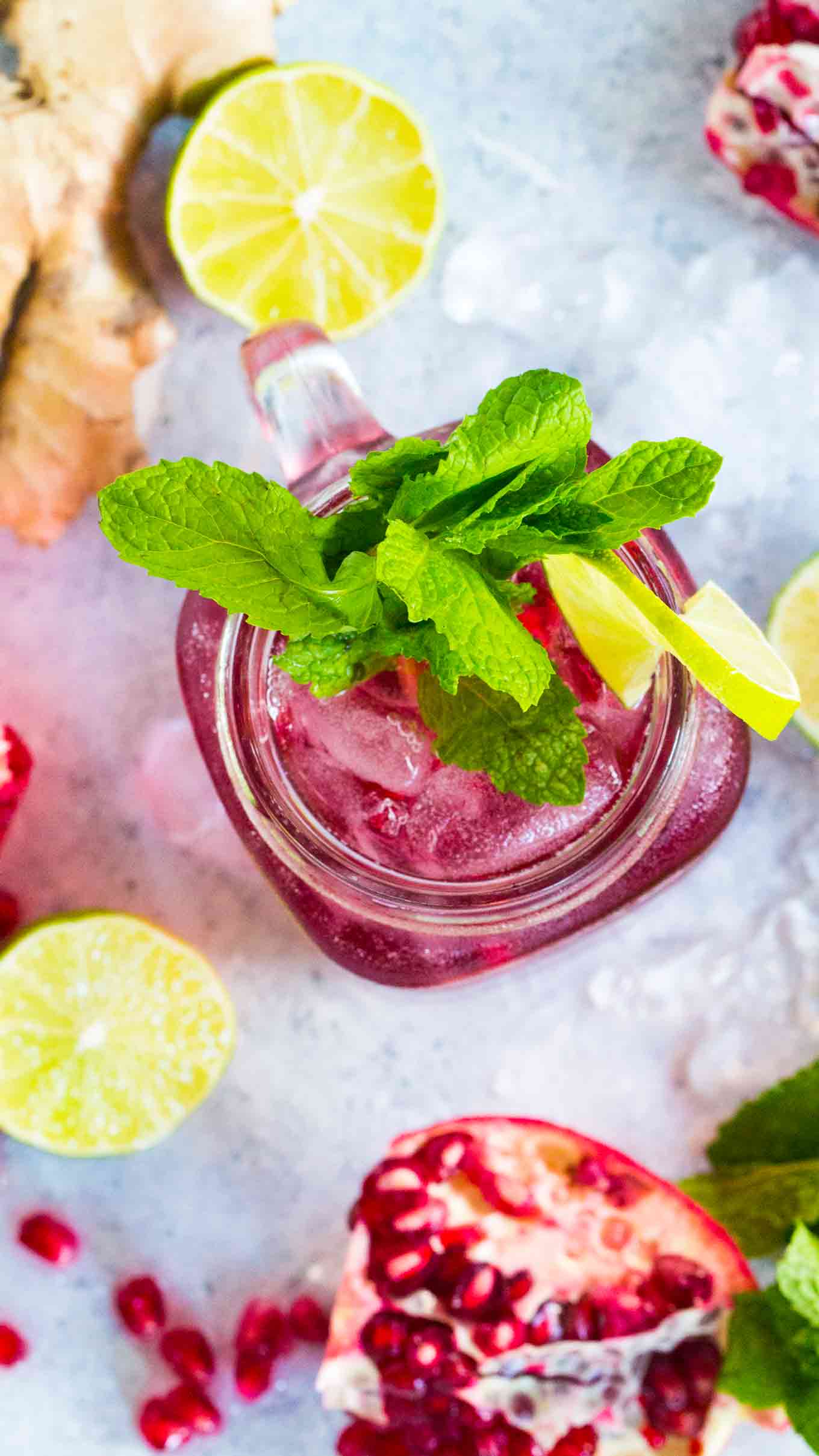 How To Peel a Pomegranate and Remove the Seeds?
First, roll the fruit first on a hard, fl surface to loosen the seeds.
Then, score around the middle and tear it open into halves. I like to do this in the sink in case some juice will burst.
Hold each half over a bowl, seeds facing down and tap the skin with a wooden spoon, squeezing a little to release the seeds.
Score 4 lines from top to bottom to quarter the pomegranate.
Submerge the pomegranate in a medium bowl filled with cold water and pull apart the quarters, releasing the seeds with your hands.
The pith will float and the seeds will sink. Remove the pith and discard, then using a colander drain the seeds.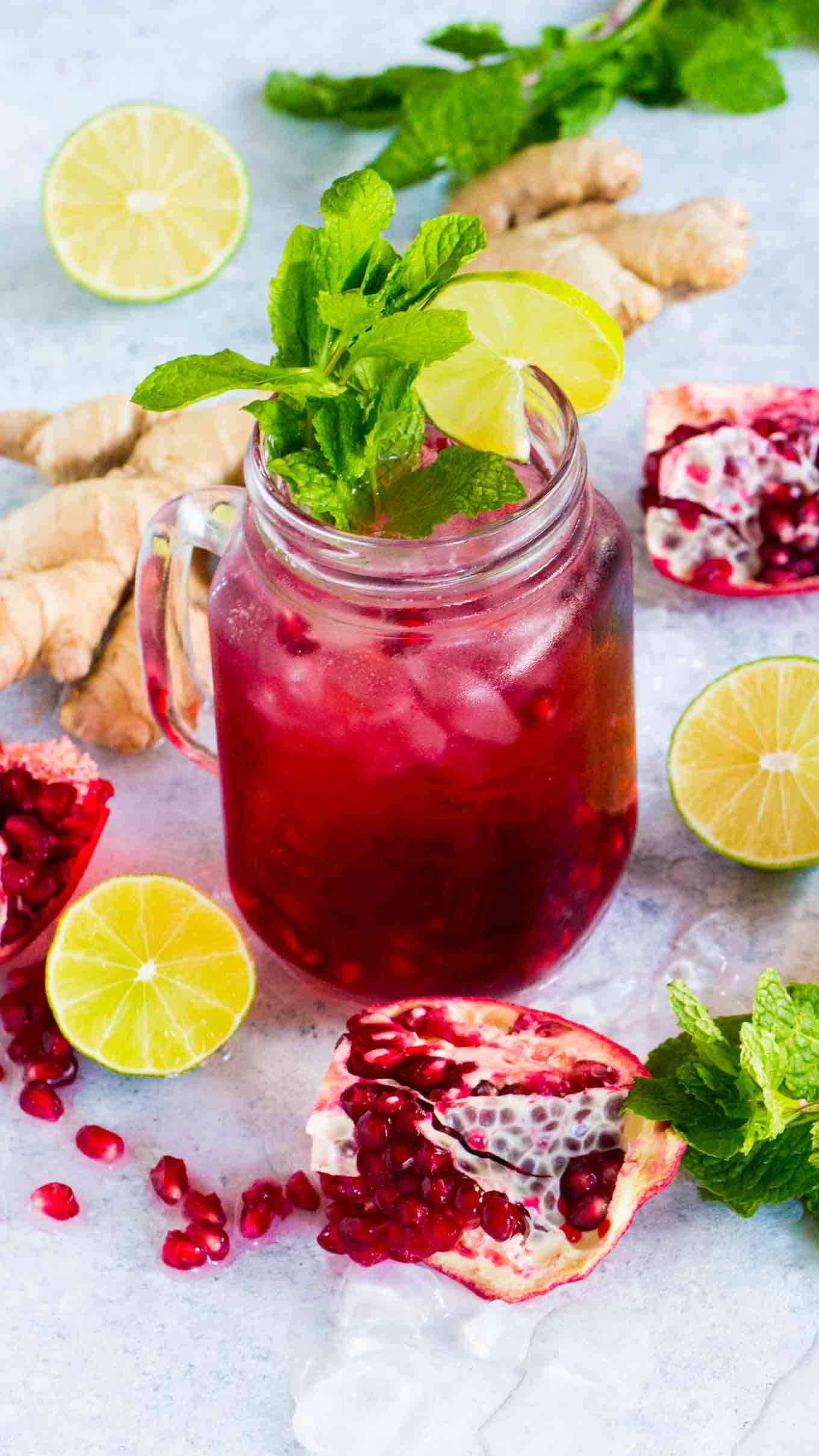 Recipe Tips:
You can peel your own pomegranate seeds or just get store-bought pomegranate seeds to save some time and labor.
You can skip the alcohol and serve this cocktail as a mocktail.
The ginger is optional, it adds a nice flavor, but you can skip it if you don't like ginger.
Also, feel free to make it in advance and store it in the fridge for up to 2 days. Simply add the ice prior to serving.
Looking for more seasonal drinks? Make sure you try my Cranberry Mocktail! It is to die for!
Save Recipe
Ginger Pomegranate Mojito
Author: Catalina Castravet
Serves: 6 people
Prep time:

10

minutes
Cook time:

10

minutes
Total time:

20

mins
Ingredients
Ginger Pomegranate Simple Syrup:
3 limes (juiced)
1 cup white granulated sugar
1 cup pomegranate seeds
2 cups pomegranate juice
1 tablespoon ginger (grated)
1/2 cup water
10 mint leaves optional
For the Mojito Per One Glass
1 ounce / 2 tablespoons Ginger Pomegranate Simple Syrup
1 ounce / 2 tablespoons pomegranate juice
2 ounces / 1/4 cup white rum
Club soda
Crushed ice
Garnish:
1/2 cup pomegranate seeds
Mint leaves
Limes (sliced)
Instructions
Ginger Pomegranate Simple Syrup:
Add water, ginger, lime juice, pomegranate juice and sugar to a medium saucepan over medium heat, stirring until the sugar has dissolved. Stir in pomegranate seeds and mint leaves and bring to a boil. Reduce heat and simmer until pomegranate seeds are soft, for about 4-5 minutes. Turn off heat and let the mixture cool.
Discard mint leaves and pomegranate seeds after the mixture has cooled.
Strain the mixture through a cheesecloth. Place in the fridge and use when ready to mx into cocktails.
Ginger Pomegranate Mojito:
In a 10-ounce glass, stir together simple syrup, pomegranate juice and white rum. If you want the mojito sweeter, add more simple syrup.
Add 1/4 cup crushed ice. Rub mint leaves over rim of glass, then tear leaves in half and add to glass. Gently stir for 15 seconds, add the remaining crushed ice, and club soda.
Gently stir for 5 seconds, then tuck mint sprigs into top of glass, garnish with pomegranate seeds and lime on the rim of the glass.
Insert a tall straw and serve immediately.
Enjoy!
Notes:
For a virgin mojito, skip the alcohol.
Calories: 248 Carbohydrates: 57 Protein: 1 Fat: 0 Saturated Fat: 0 Cholesterol: 0 Sodium: 12 Potassium: 347 Fiber: 2 Sugar: 50 Vitamin A: 90 Vitamin C: 14.7 Calcium: 27 Iron: 0.5
Save Recipe

More recipes you might love