Pink Asymmetrical Dress and Balloons for my Birthday Party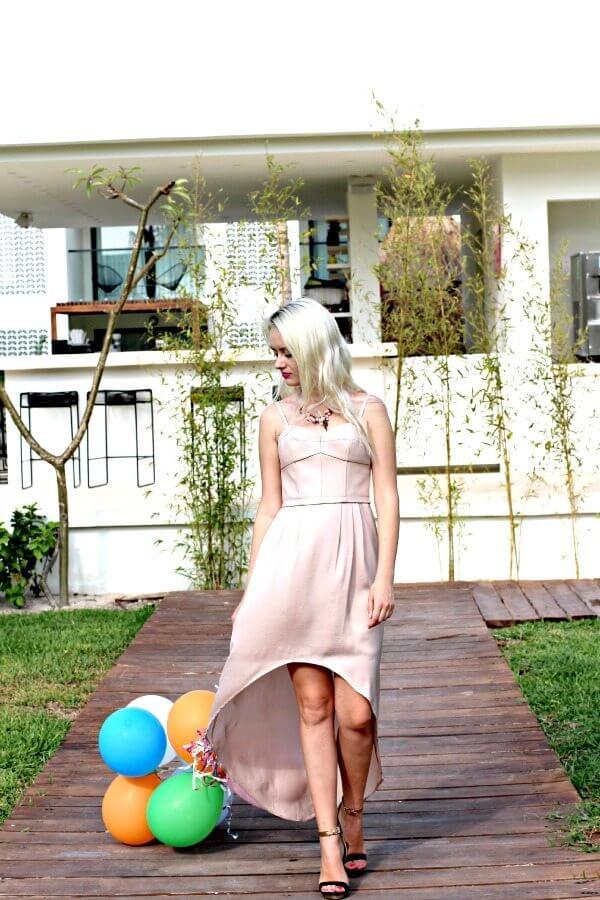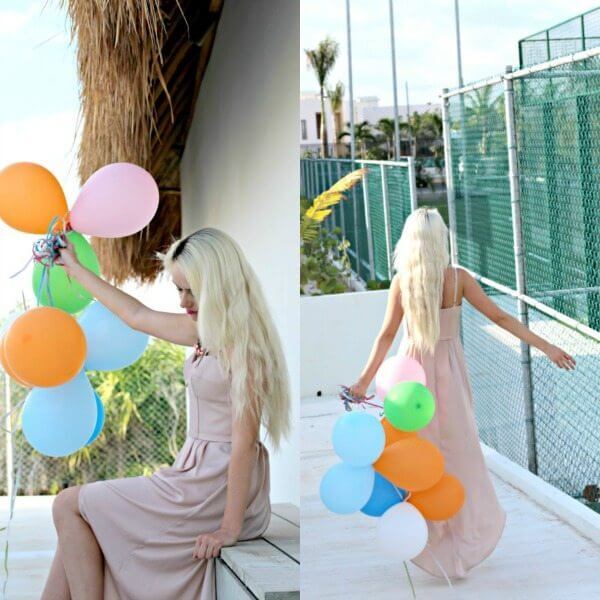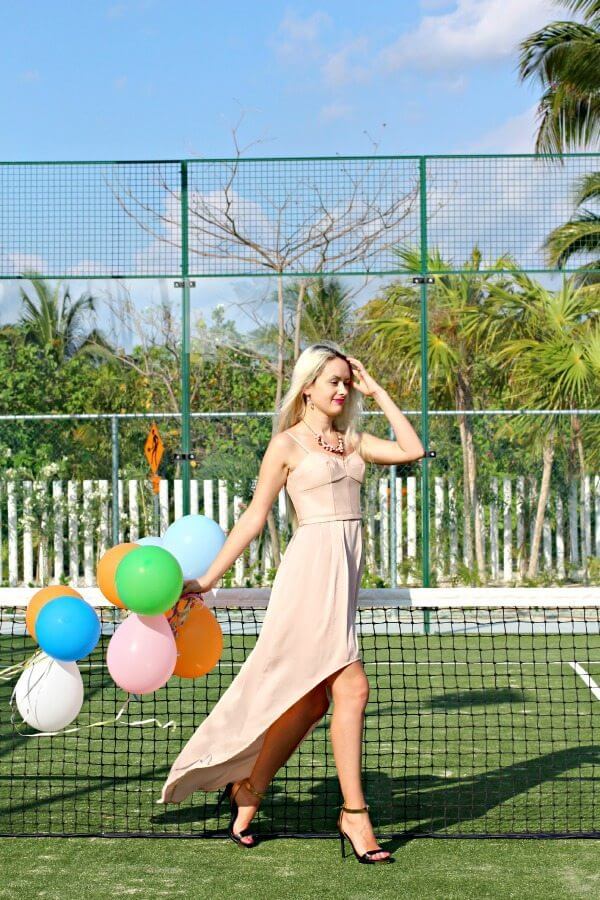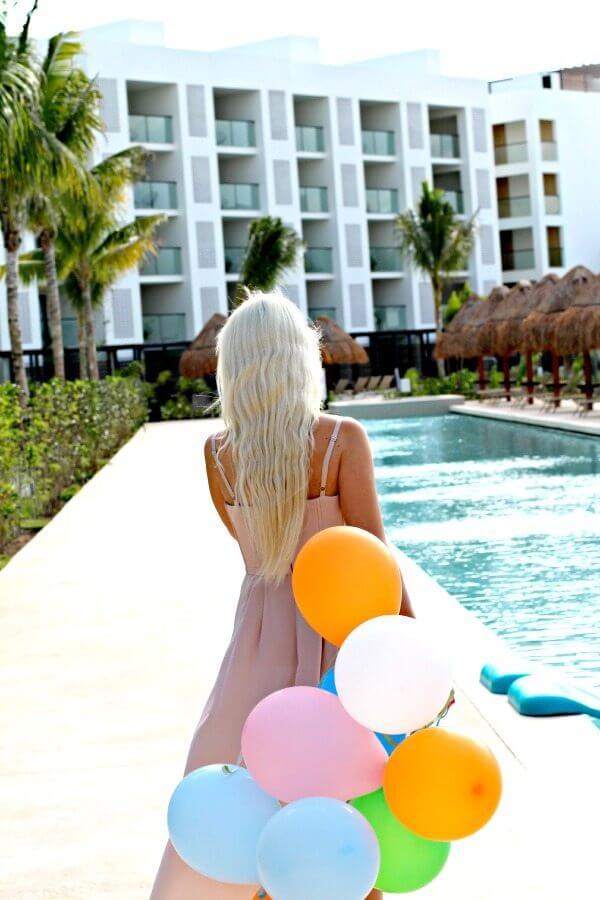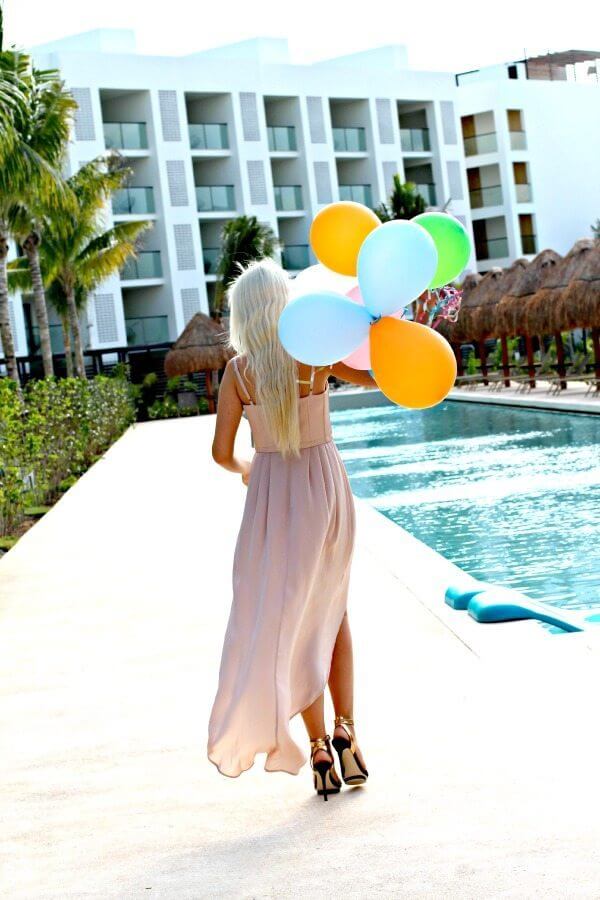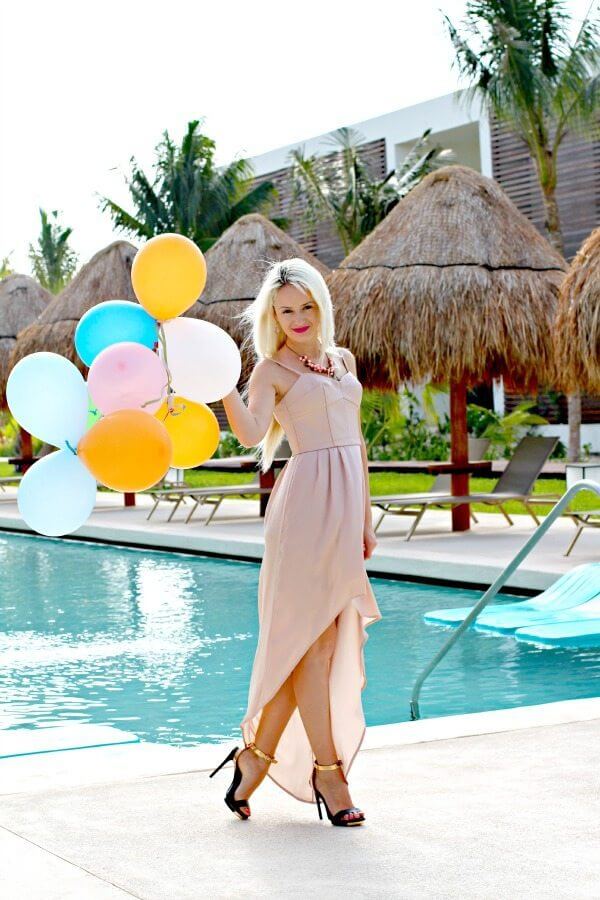 Dress: BCBGMAXAZRIA | Shoes: BCBGMAXAZRIA | Jewelry: necklace Ana Popova; earrings Swarovski | Makeup: BB Cream Tarte | Lips: MAC lipstick in Pink Nouveau, MAC pencil in Candy Yum-Yum and MAC lip gloss in Pink Poodle |
Still a child at heart even on the day when I turned 28! My birthday was last month and per our latest tradition we have celebrated it with a getaway to Mexico. I couldn't contain my excitement when I got into our hotel room and saw a bed full of balloons, courtesy of our resort.
I celebrated with friends and family and wore pieces that symbolized something to me, this high low cut pink asymmetrical dress was a Christmas gift from my husband, and I saved it specifically for this occasion. The blush pink color, structured faux-leather bustier and silken double-layer high/low skirt make this dress daring and elegant at the same time. Paired with high heels that were also a gift from my husband I fell sophisticated, powerful yet beautiful and feminine. I kept my jewelry minimal, with crystal pink earrings and a beautiful, one of a kind, handmade necklace, that was a thoughtful gift from my mom, a piece that constantly reminded me of her, while she was thousands of miles away.
This necklace is stunning, its made of tiny handmade roses tied together on a chain with free-flowing ease making it the perfect combo for this dress. With this necklace my mom introduced me to a new to me designer – Ana Popova, her work is unique and amazing, I would get every piece of jewelry from her website, I own two pieces by her and I am very happy with the design, their uniqueness and I always get a lot of compliments on them.
I am very happy that I was able to wear such a meaningful outfit for my birthday, it made my day extra special, it was a reminder of the people that I love and the happiness they bring into my life.