Parisian Vibes in Peach and Pink
 Dress: Banana Republic | Sandals: Badgley Mischka | Fedora: Jonathan Adler | Jewelry: Custom made ring and bracelet, Swarovski heart ring & Swarovski earrings | Makeup: BB Cream Tarte | Lips:  MAC lipstick in Pink Nouveau, MAC pencil in Candy Yum-Yum and MAC lip gloss in Pink Poodle |
Our vacation in Mexico is going great, so great that I can't even find  time to write any posts. Now its after midnight and after another unforgettable and delicious dinner at the French restaurant Le Petit Plaisir I decided that its time to share at least one outfit post. Still high from all the dessert we ate, I found the energy to write the post, not sure how I will function tomorrow, but again, nothing some coffee and meringue cookies can't fix.
I wore this comfortable yet elegant dress yesterday when we first visited the Adults Only French restaurant in our resort. Since honestly I didn't have enough time to wash and blow dry my hair after a day at the beach I decided to do a sleek and sophisticated fish braid and accessorize with my fedora for a Parisian touch.
This chiffon dress is a gift from my husband, he surprised me one day last summer with it and I love the elegance it evokes, the cut is interesting, the fabric is nice and the peach color is perfect for summer and tropical vacations, I like the front and back peekaboo cuts and the pockets. Unfortunately since this is a last year model, it has been sold out everywhere in this particular color.
After much walking on the beach I decided against heels and wore dressy sandals with some sparkles, I kept my makeup simple with just bright pink lips, and a touch of black eyeliner. Gold and shine jewelry seemed appropriated with the fancy feel of the restaurant interior.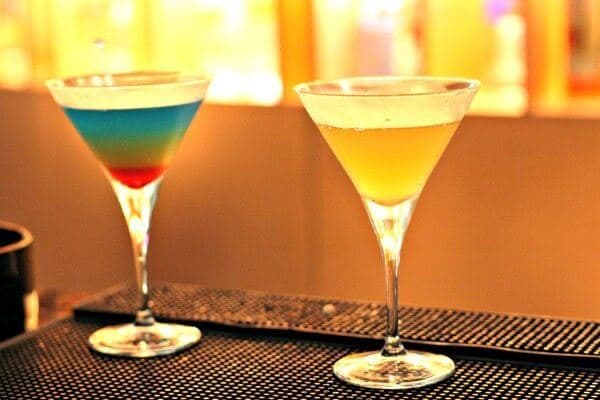 More updates coming soon!