Paris Casual Style – Chic and Comfortable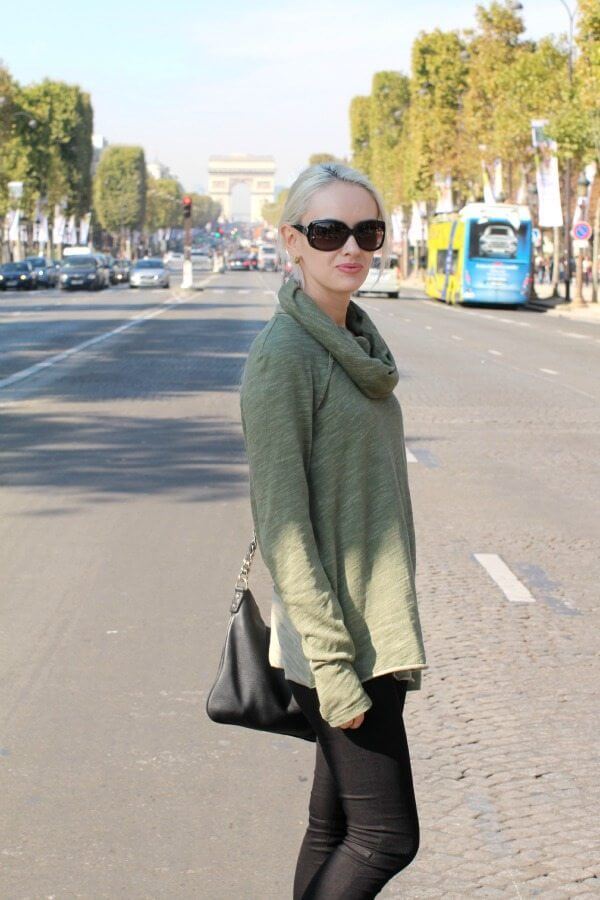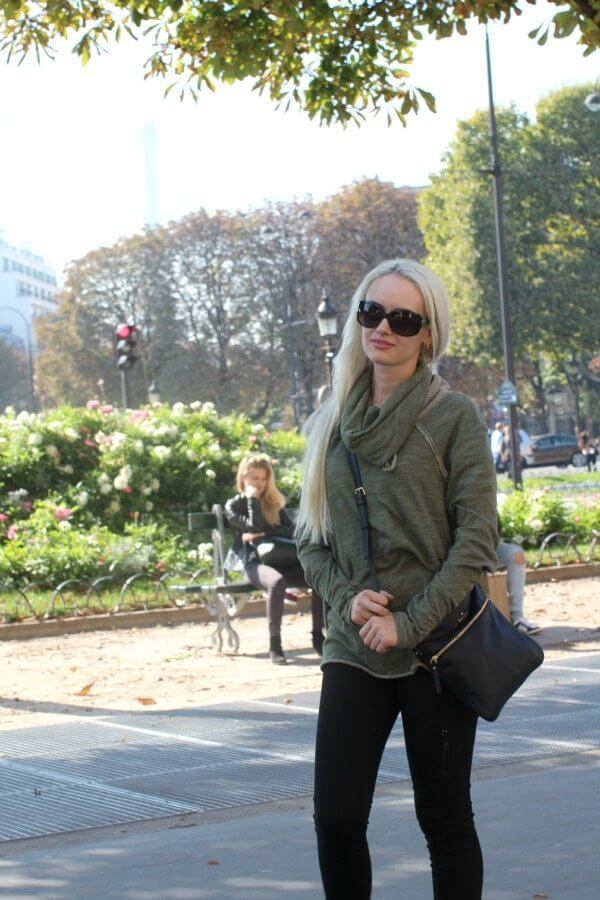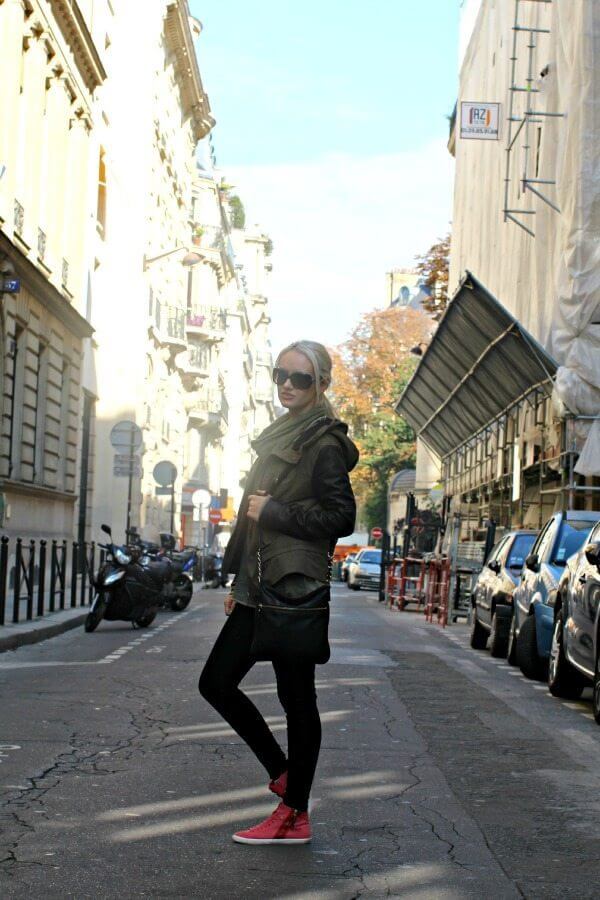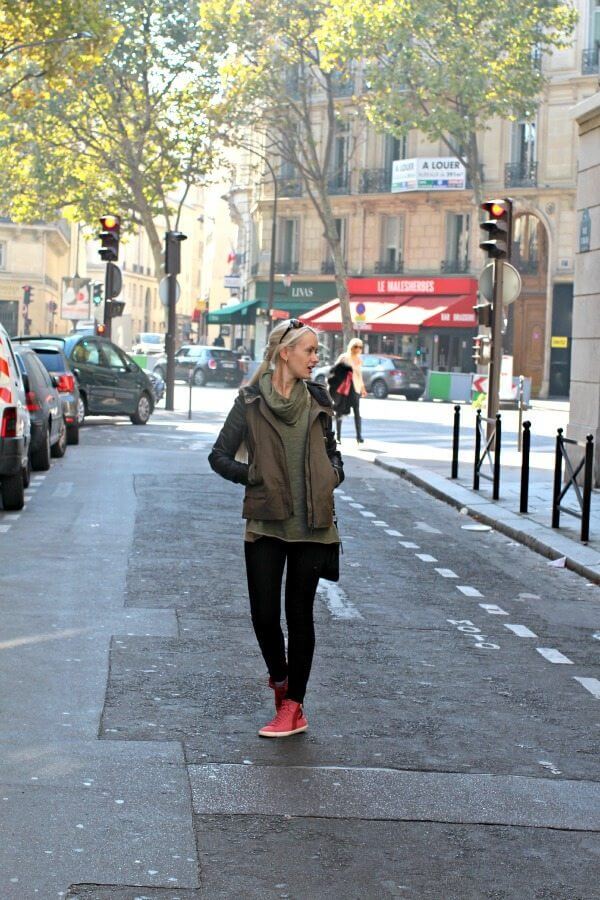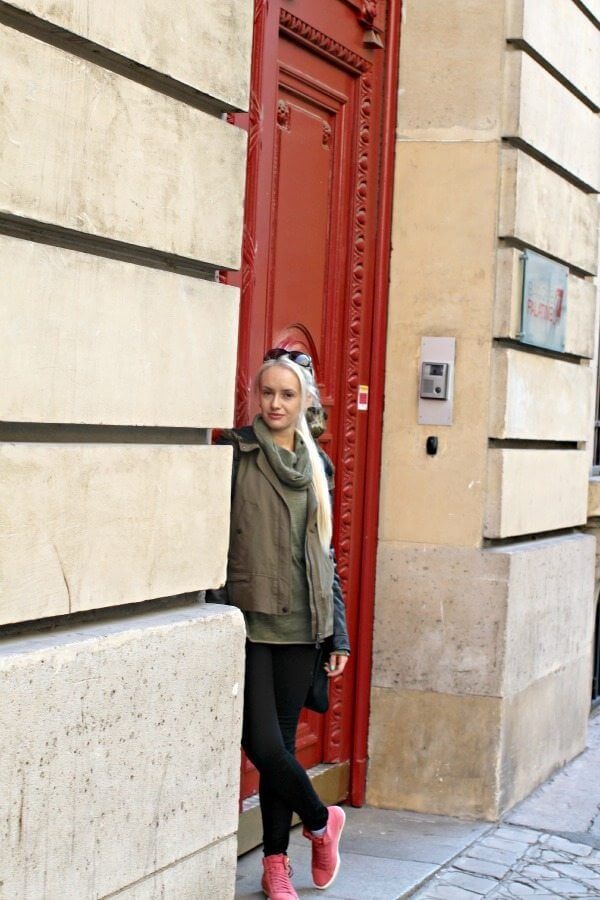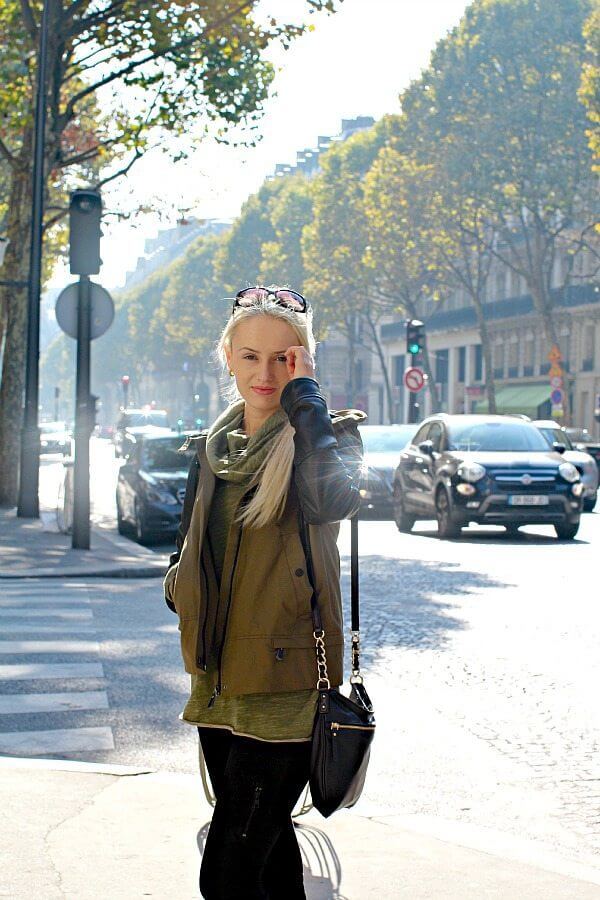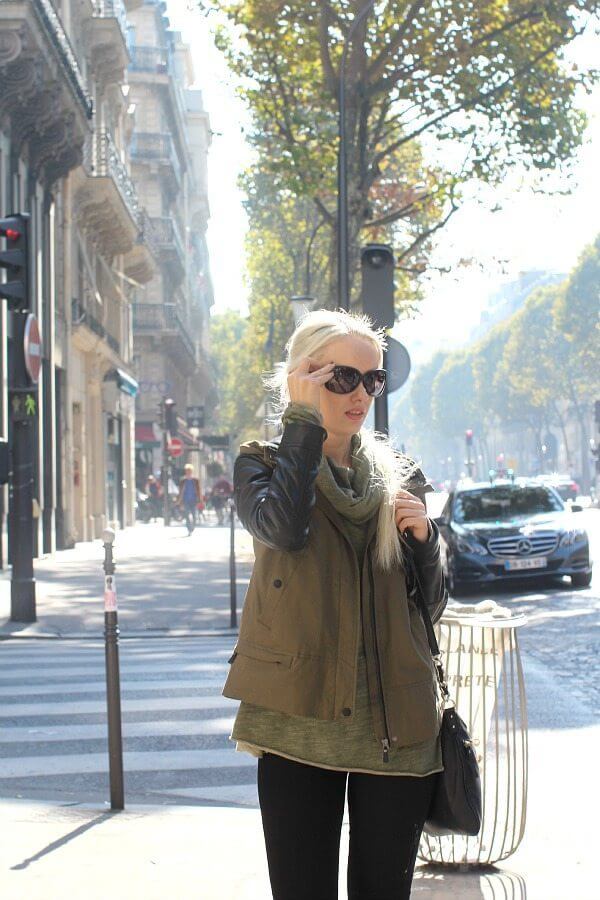 Tunic: Free People | Jeans: Armani Exchange | Sneakers: Diesel | Makeup: BB Cream Tarte | Jacket: Zara | Bag: Kate Spade NY | Lips: Marc Jacobs Pow, Eyes: DIORSHOW Black Out mascara | Jewelry: Movado Yellow Diamon Earrings & custom made white & yellow gold necklace | Sunglasses: Gucci |
As many of you know we have spent the last 4 days in Paris. This experience was a whirlwind of emotions and experiences. We had such a great time. First, we took this trip with our best friends and my mom, to celebrate my husband's 30th birthday. We stayed at the Mercure hotel which is right by the Eiffel tower. We spent our days just walking and exploring the city, thats why I was looking for a Paris casual style look, something that I can put on in the morning and not worry until we get back at night.
We were blessed with great weather, sunny days and some breezy wind. With low temperature in the morning and evening I had to build my outfits around layering. Casual black Armani Exchange jeans that go well with everything, a tunic and a military leather jacket from Zara. My beloved cross body messenger bag from Kate Spade NY and a pop of color was added with my new high top sneakers from Diesel.
A casual, easy and comfortable outfit that made exploring so much more fun. In the few days that we spend in Paris I suffered from a stomach virus, talk about bad timing! I wasn't able to indulge in all the delicious dishes that the rest of the group shared, but we all had fun just walking around and admiring the beautiful architecture and historical places this amazing city has to offer.
For my husband's birthday we ate at Le Diane – and we had such a beautiful and gourmet experience. Highly recommend it if you are in Paris. The Mercure hotel where we stayed was also nice, small, compact rooms, very clean and the location is great!
So here is our few days trip in a nutshell!