Beautiful Stay At Oheka Castle
This post may contain affiliate links. Please read my disclosure policy.
A memorable and amazing stay at Oheka Castle in Long Island where old time charm meets new world beauty and accommodations.
Thank you very much Oheka Castle for the accommodations, as always all opinions are my own, and I am sharing this because I truly enjoyed my experience at Oheka Castle.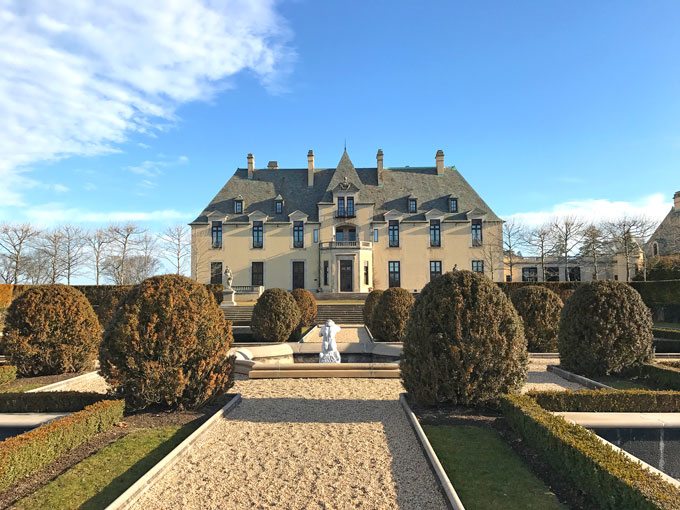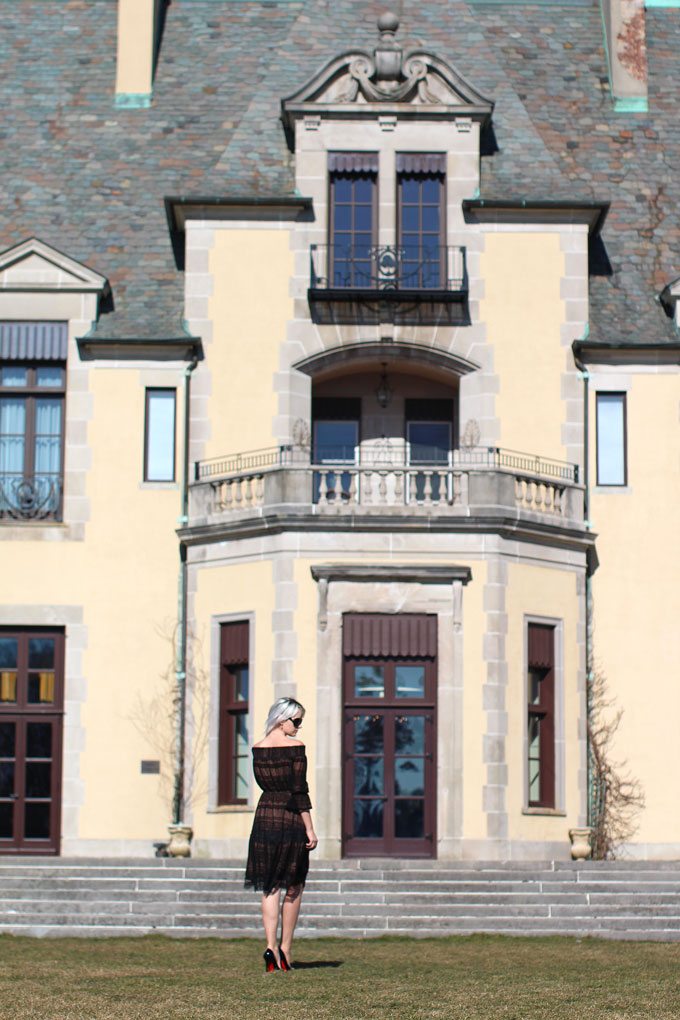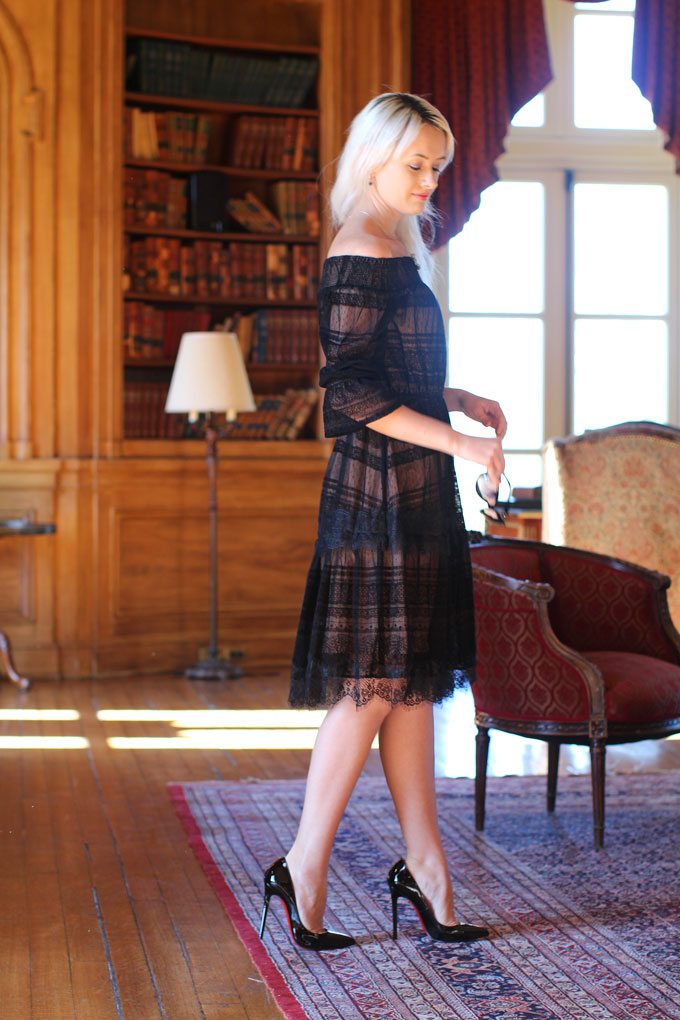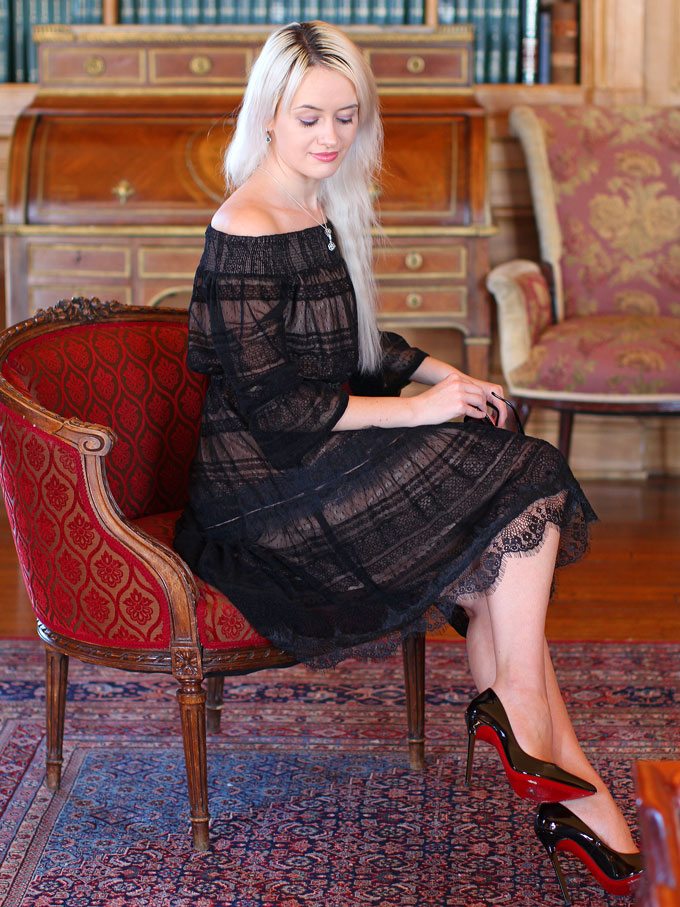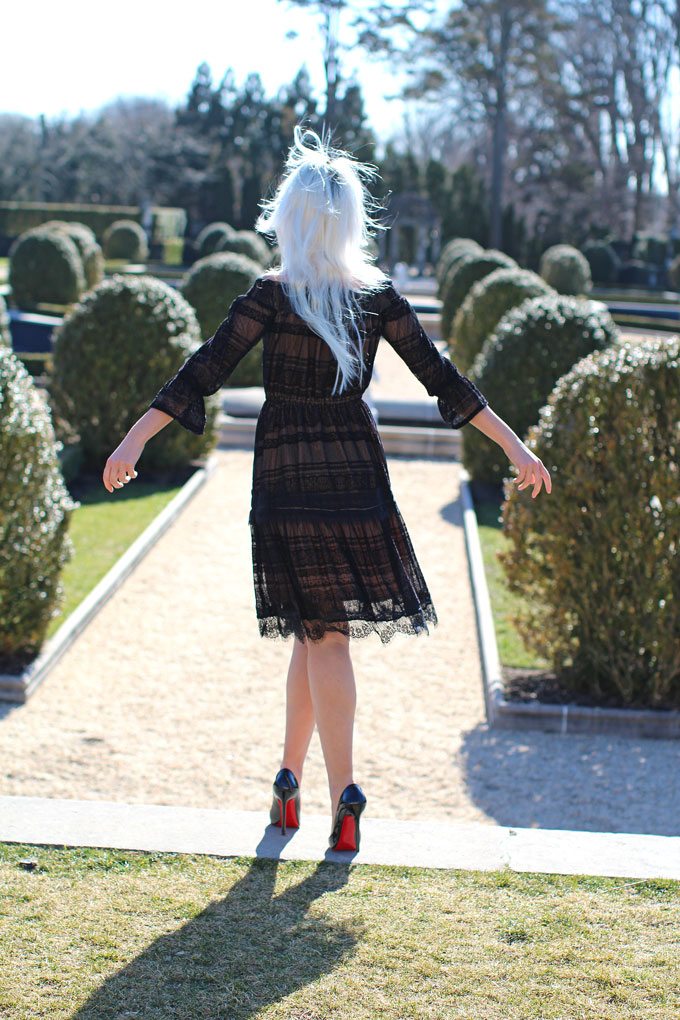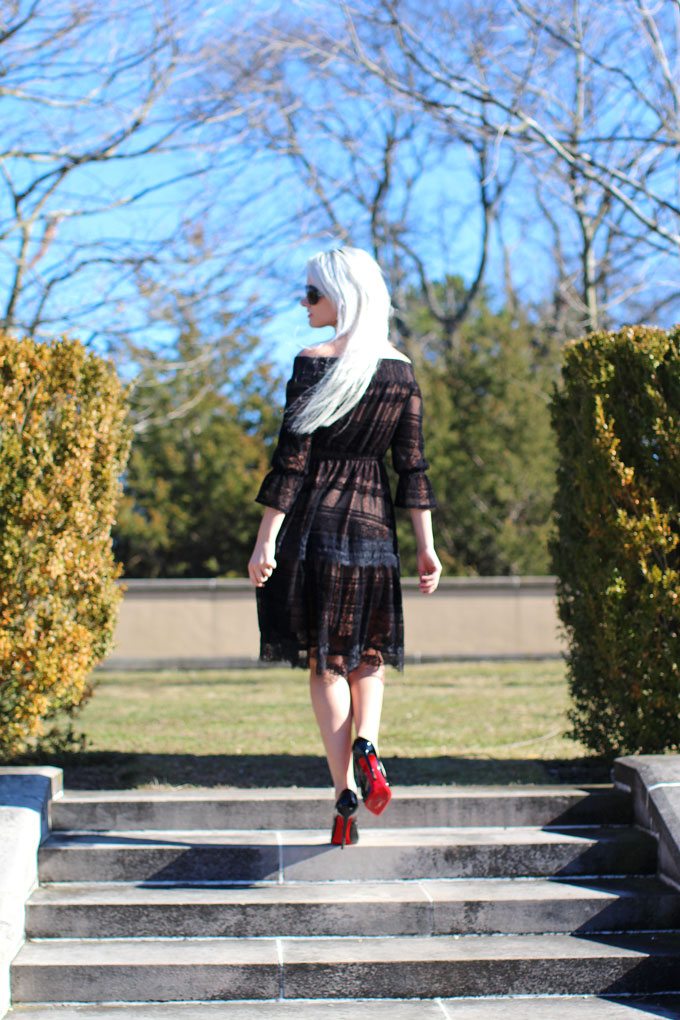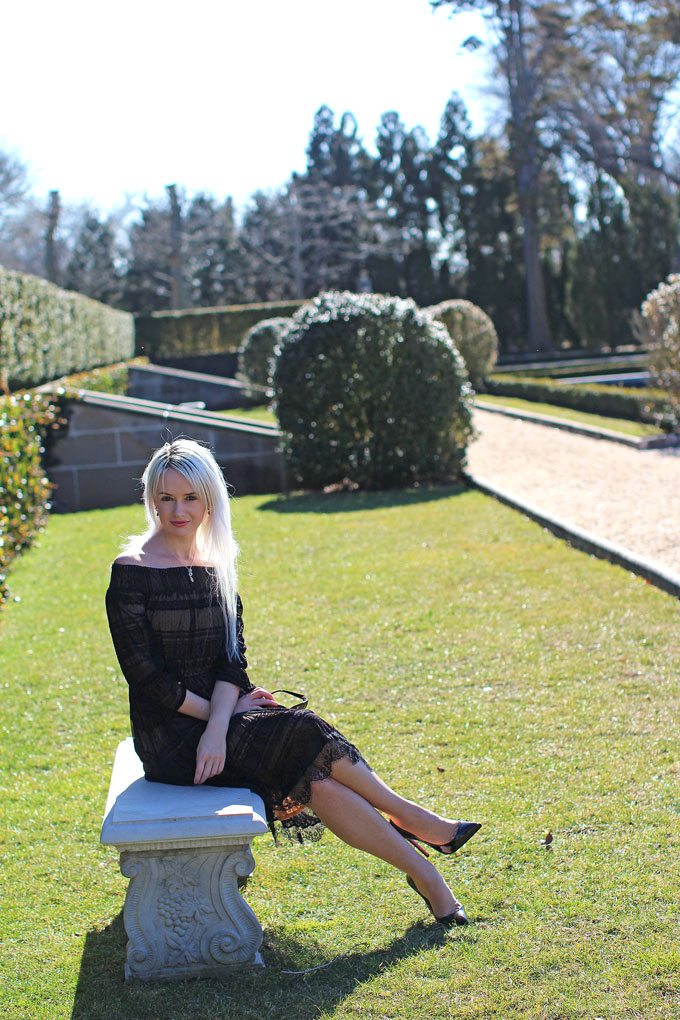 | Dress: Anthropologie (not in stock anymore) | Shoes: Christian Louboutin | Sunglasses: Gucci | Necklace: Pandora | Earrings: custom made |
Oheka Castle is one of the most mesmerizing and charming places I have visited in the US. I can't believe it took me a decade to get to it. See, I moved to NYC 10 years ago, and this gem is about two hours from my house. Oheka Castle is a member of Historic Hotels of America® and is located on the highest point in Long Island, New York. The castle's architectural design is breathtaking, you will feel like you are a part of a royal affair.
Oheka Castle
This is the place where old meets new in the most fabulous and fascinating way. Also, it feels ethereal to walk thru this Gold Coast Mansion and think about all the history that those walls preserve. Oheka Castle offers the most contemporary and lavish accommodations you can wish for. In addition, the onsite restaurant serves very delicious food. The libraries are so perfect, that they look like something you would only see in movies.
We have visited this beautiful hotel at the end of February and were blessed with gorgeous weather. I can't wait to come back during the summer to see the green gardens. The castle has some gorgeous gardens and fountains that can be enjoyed by the guests. Walking thru the silent gardens, made me feel so at peace, far away from the craziness of the city. Our favorite moment was when we woke up on Sunday early morning and the castle and gardens were covered in a layer of fog. Enjoying our tea outside in the gardens that morning was a very beautiful and peaceful experience.
Oheka Castle is family owned and operated, and the owners are the sweetest people you will ever meet. It was such a pleasure to be their guest and to be able to enjoy their home. Our son loved the place so much, that he didn't want to leave, he said he wants to stay more at Cinderella's house.
Save
Peas and Peonies, LLC. owns the copyright on all images and text and does not allow for its original recipes and pictures to be reproduced anywhere other than at this site unless authorization is given. If you enjoyed the recipe and would like to publish it on your own site, please re-write it in your own words, and link back to my site and recipe page. Copying and/or pasting full recipes to social media or personal blogs is strictly prohibited. Sharing this recipe is very much appreciated and encouraged. Read my disclosure and privacy policy. This post may contain affiliate links.