No Bake Gingerbread Cheesecake
No Bake Gingerbread Cheesecake has layers of Molasses Clove Cookie crumbs and is topped with Gingerbread bites.
Cheesecake recipes are very popular on my blog. Like my Cheesecake Factory Original Cheesecake, Chocolate Peanut Butter Cheesecake and Samoa Cheesecake, this recipe is a perfect dessert option for a crowd!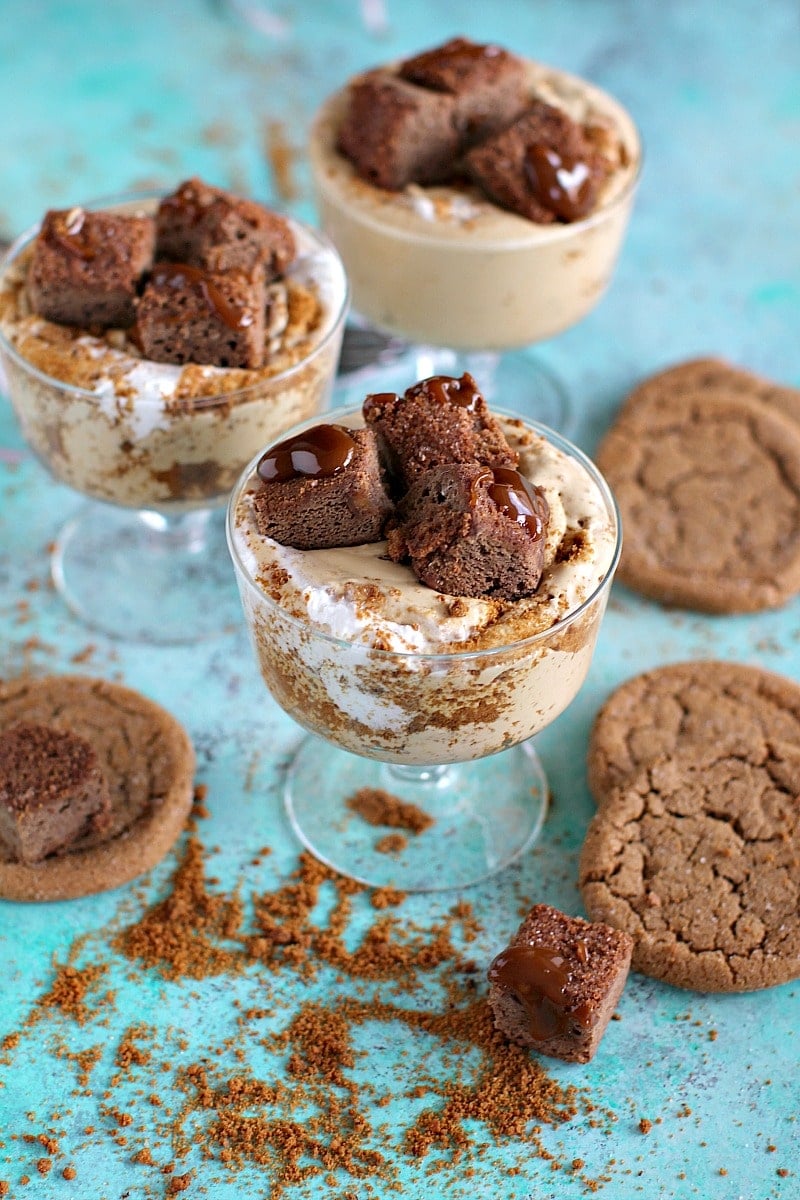 No Bake Gingerbread Cheesecake
I am sure I have already mentioned that I am in full festive, holiday mood here! Today I am sharing with you the best No Bake Gingerbread Cheesecake you will ever have! So creamy, so delicious and very easy to make!
This No Bake Gingerbread Cheesecake is one of the easiest and yet outstanding desserts you will ever make! It is layered with soft Molasses Clove Cookies and topped with Gingerbread Bites, and some warm caramel sauce! Yes, now you can go ahead and say yum!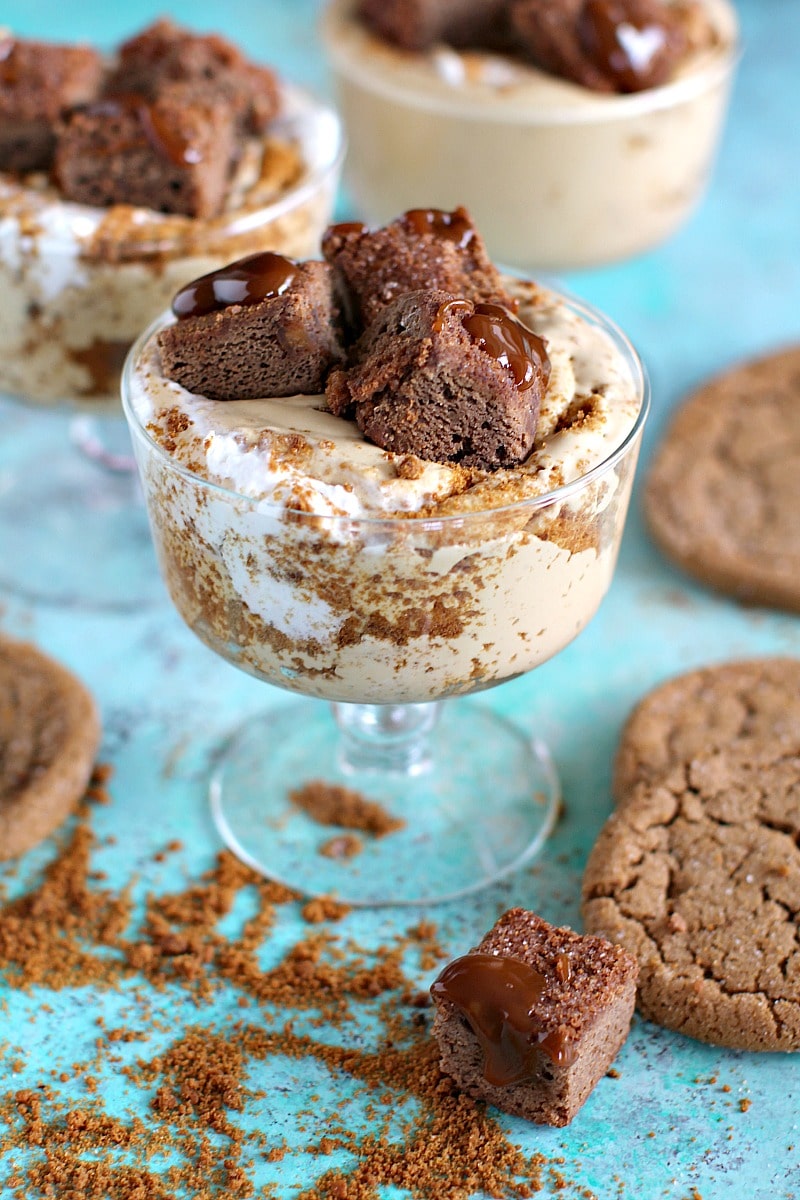 The Molasses Clove Cookies were the perfect addition to my No Bake Gingerbread Cheesecake. Also, the Traditional Gingerbread Bites where such a cute garnish and the most delicious finish to a creamy dessert.
I like to leave some traces of whipped cream into the cheesecake, as they add a lighter texture. Similarly, you can just go ahead and fold the whipped cream completely into the cream cheese base. It comes down to your own preference. Either way, the end result will be amazing!
Why You'll Love This No Bake Gingerbread Cheesecake:
Firstly, it is puffy, pretty and delicious, and is a show stopper dessert.
Also, the bowls presentation is a perfect alternative to traditional cheesecake.
In addition, it is perfect for brunch parties and for bigger crowds.
Lastly, it can be made 1 day in advance, so you don't have to worry about a last minute dessert.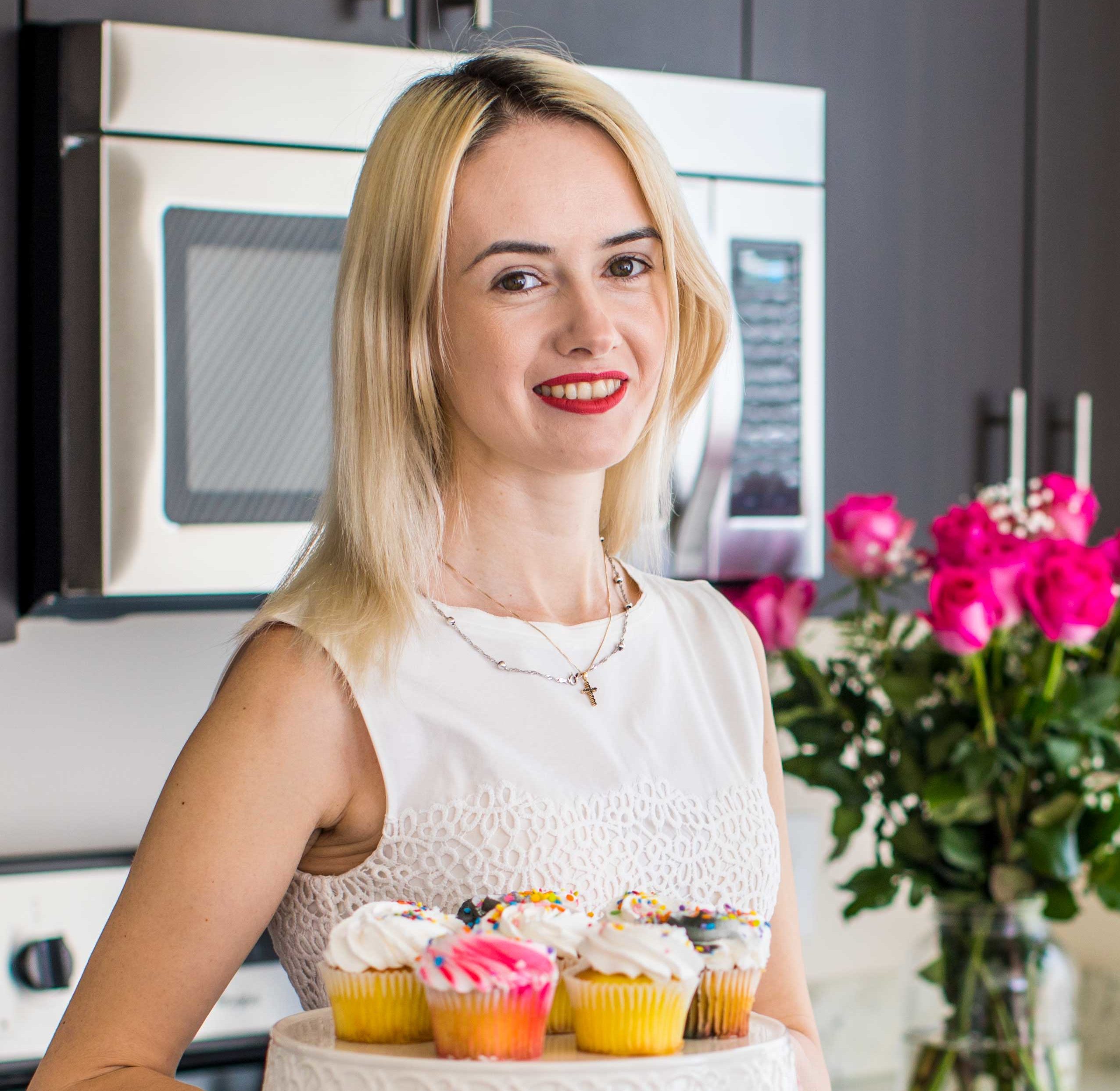 Follow us on Pinterest for more delicious recipes!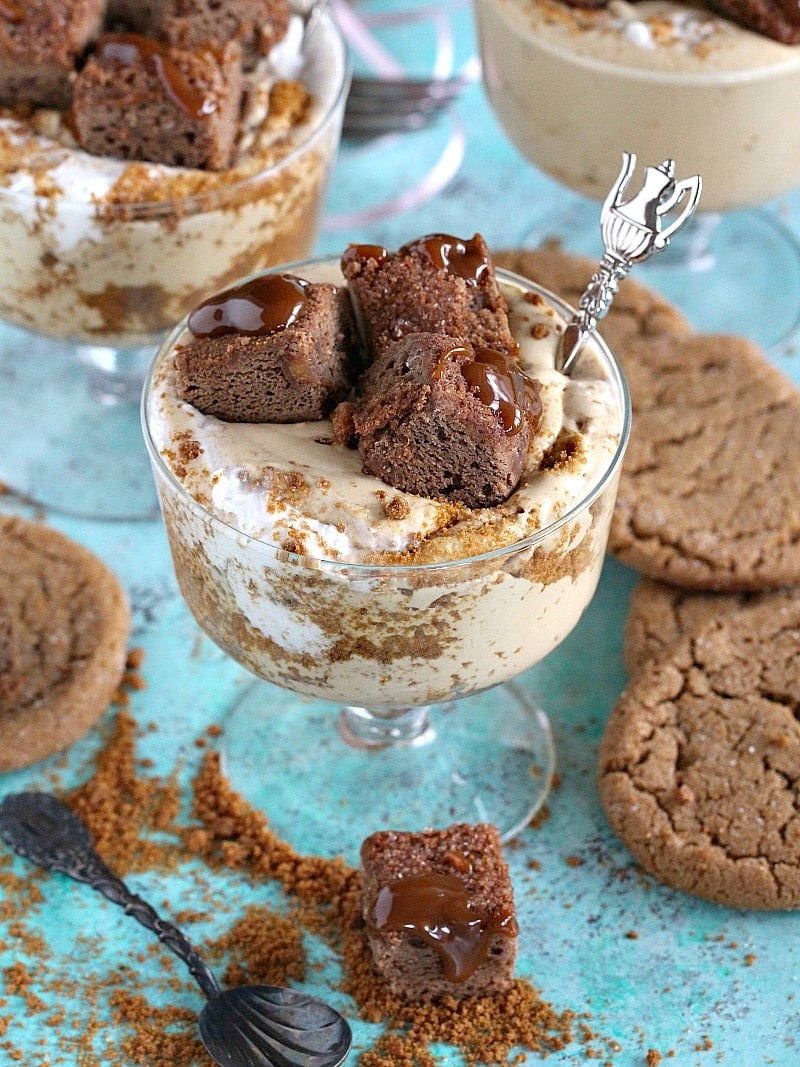 CAN YOU FREEZE No Bake Gingerbread Cheesecake?
Freezing the cheesecake in this form is not recommended. Because the cream wouldn't freeze well, and upon defrosting it will become watery.
Save Recipe
No Bake Gingerbread Cheesecake
Author: Catalina Castravet
Serves: 8 servings
Prep time:

15

minutes
Total time:

15

mins
Ingredients
16 oz cream cheese (room temperature)
3 tablespoons molasses
4 tablespoons brown sugar
1 teaspoon cinnamon
1/4 teaspoon nutmeg
1 tub (8oz Cool Whip)
8 Dancing Deer Molasses Clove Cookies (crumbled)
Garnish:
6 ounces Dancing Deer Traditional Gingerbread
Caramel sauce
Instructions
Use a food processor to grind Dancing Deer Molasses Clove Cookies into a fine crumb. Set aside.
Beat cream cheese on medium-high speed for 2 minutes until light and fluffy and free of any clumps.
With a spatula, scrape down sides of the bowl and add molasses. Mix on low speed until combined.
Add brown sugar, cinnamon and nutmeg. Mix on medium-low speed until incorporated.
Add the Cool Whip and mix on medium-low speed until the cream cheese mixture and Cool Whip are well combined. Or use a spatula to fold in the Cool Whip.
Optional: leave some specs of Cool Whip for a different texture.
Pour filling into individual serving cups, layering it with Dancing Deer Molasses Clove cookie crumbs.
Refrigerate for at least two - three hours.
Garnish with Dancing Deer Traditional Gingerbread and drizzle with caramel sauce.
Serve and enjoy!
Calories: 220 Carbohydrates: 27 Protein: 6 Fat: 9 Saturated Fat: 5 Cholesterol: 30 Sodium: 381 Potassium: 311 Fiber: 1 Sugar: 16 Vitamin A: 315 Calcium: 138 Iron: 1.3
Save Recipe
More recipes you might love