Navy Blue Knit Dress and Nude Pumps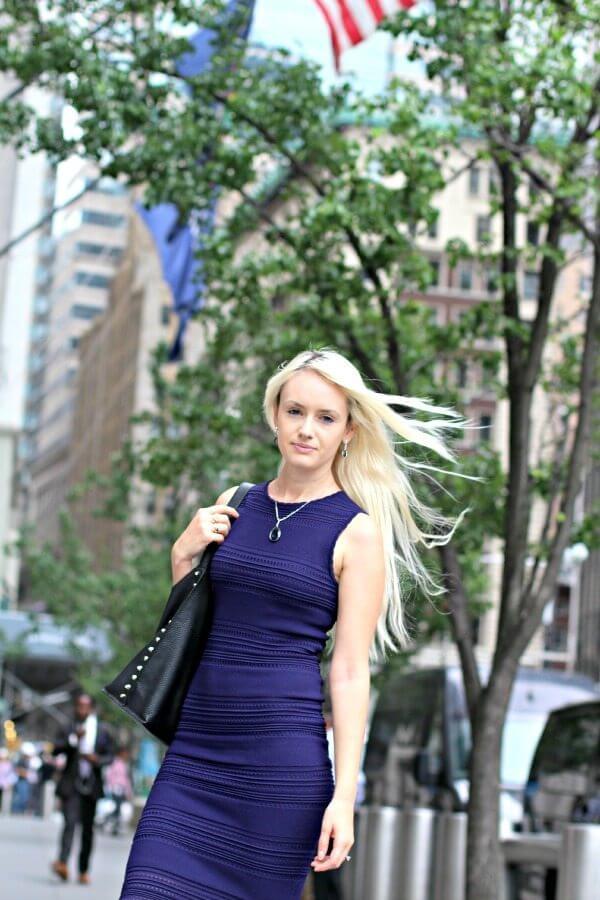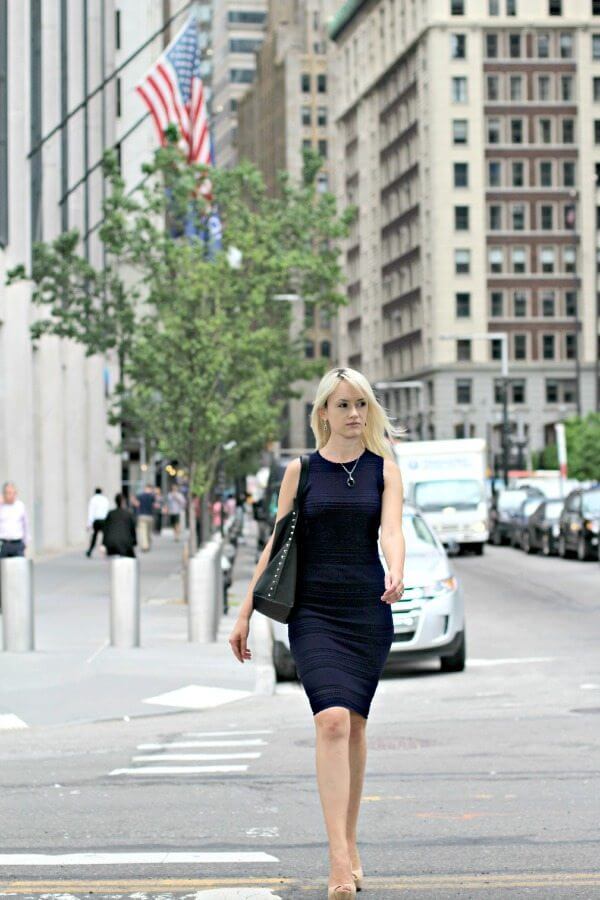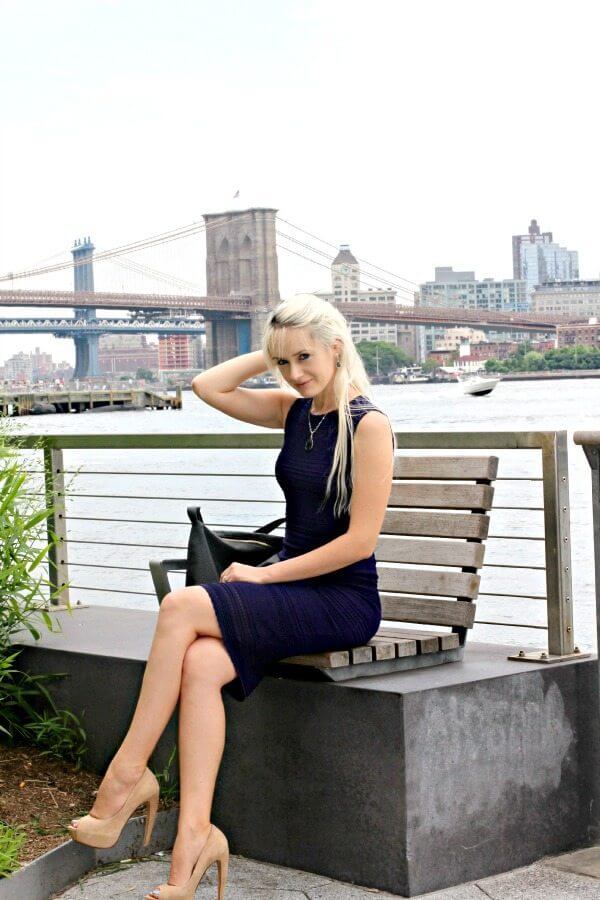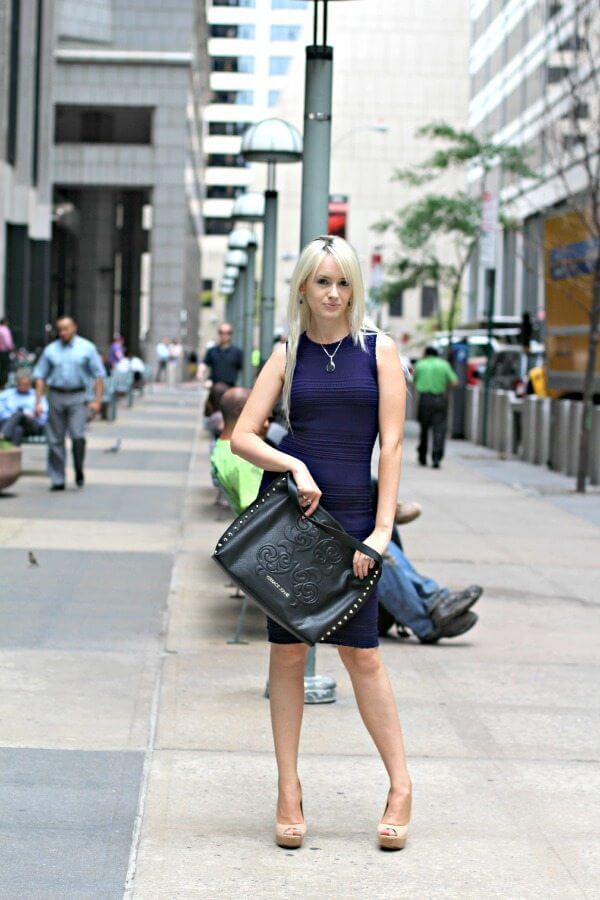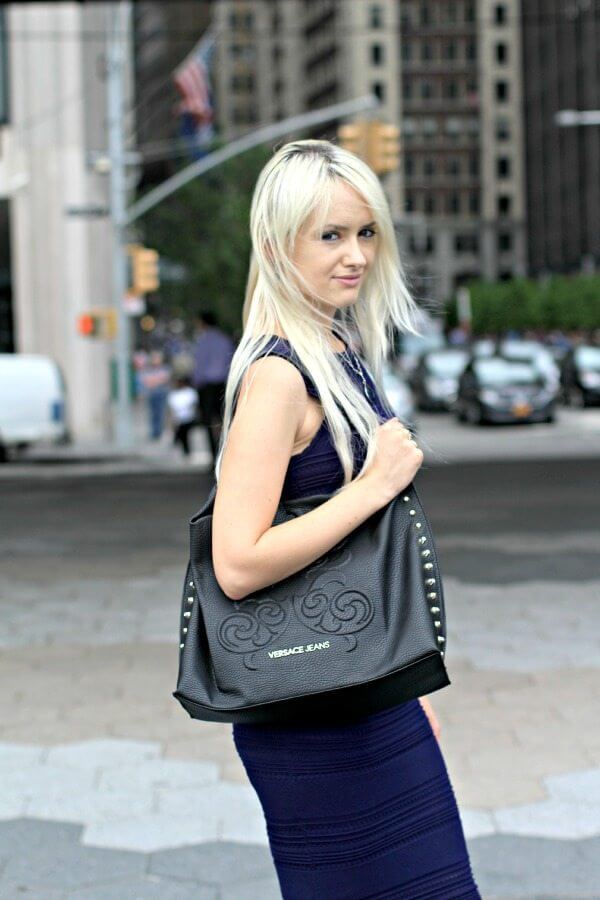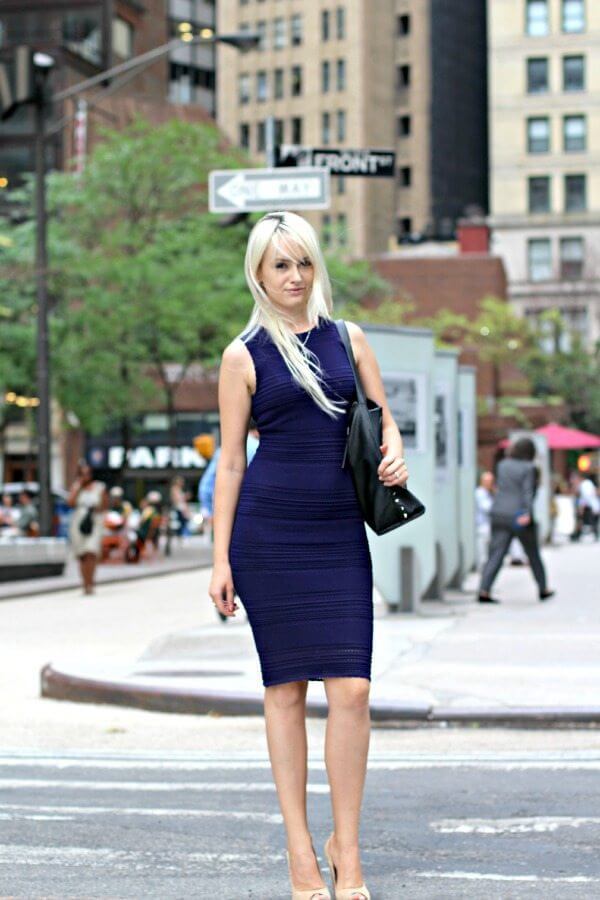 Dress: Torn by Ronny Kobo Ambrosia dress (same model, different color here) | Bag: Versace Jeans (similar)| Makeup: BB Cream Tarte | Lips: no color, Eyes: lower lid in blue pencil, lashes in Black Dior mascara | Jewelry: Swarovski set in dark blue |
My friend Daniela was very kind to ask me our for a late birthday celebration 2 weeks ago at ink48 rooftop lounge in NYC. I must say that we were impressed, I was even lucky enough to stumble upon Jeremy Renner, so it was a good day. Since we have enjoyed ourselves so much at ink48, my friend suggested that this summer we try as many as possible rooftop lounges in NYC to find our favorite.
Last week we decided to hit Salon de Ning, a rooftop lounge at Peninsula Hotel on 5th Avenue, just a few block shy from Central Park. For the occasion I decided to wear this navy blue knit dress, I first spotted this dress on Shopbop a few month ago and I instantly fell in love with it. The color is gorgeous and rich, the knit is intricate and eye catching, the fabric is soft and body hugging in all the right places, combined with nude pumps and dark blue elegant Swarovski jewelry this dress is transformed into a sophisticated, glamorous essemble.
The experience at Salon de Ning was amazing, the million dollar view is what will keep us coming back, the lounge area is nice, overseeing 5th avenue and Central Park, with an extended cocktail menu, which includes delicious non-alcoholic options and scrumptious finger food, this place is a great stop for after work drinks, or to just watch a beautiful sunset reflecting on the tall Manhattan building. This spot is a gem in this city, and I can't wait to go back.