Navy Blue Chiffon Maxi Skirt and White Top Combo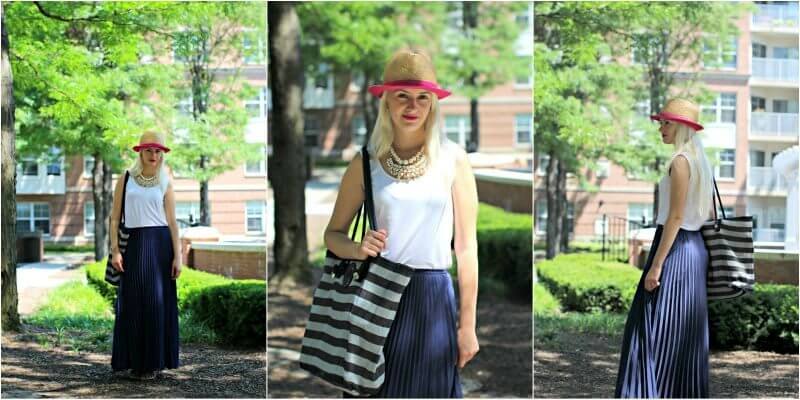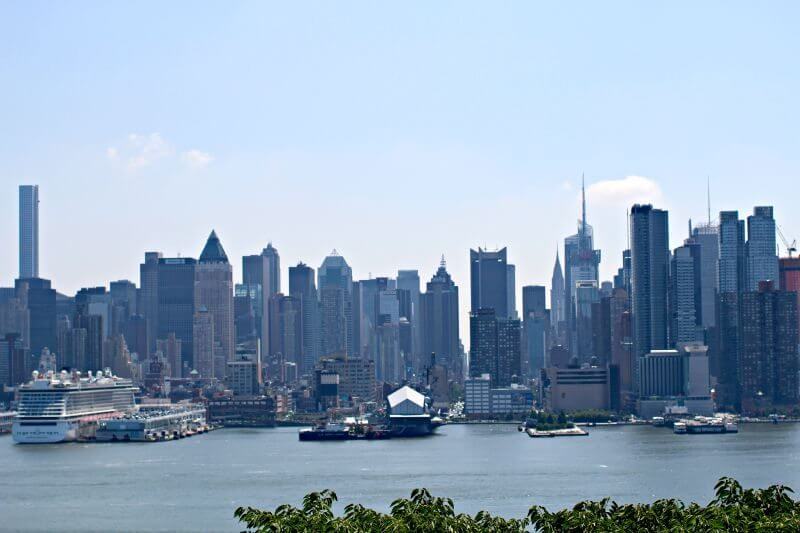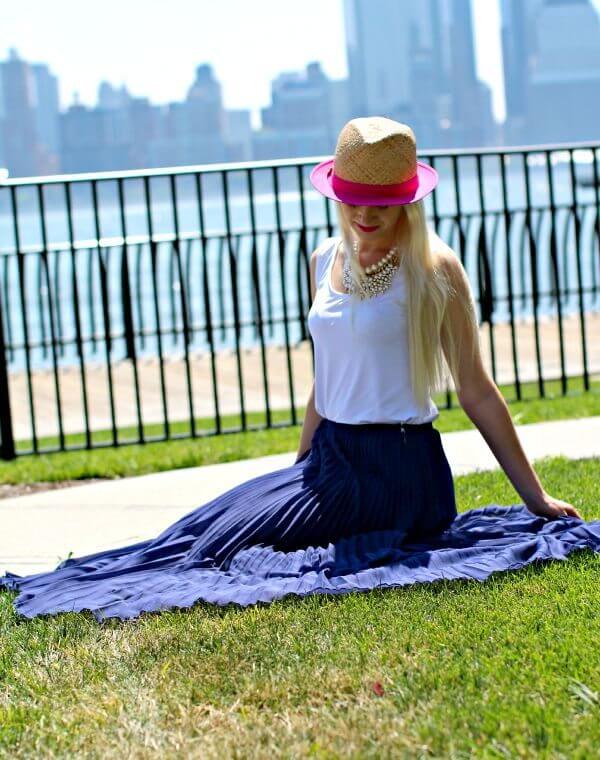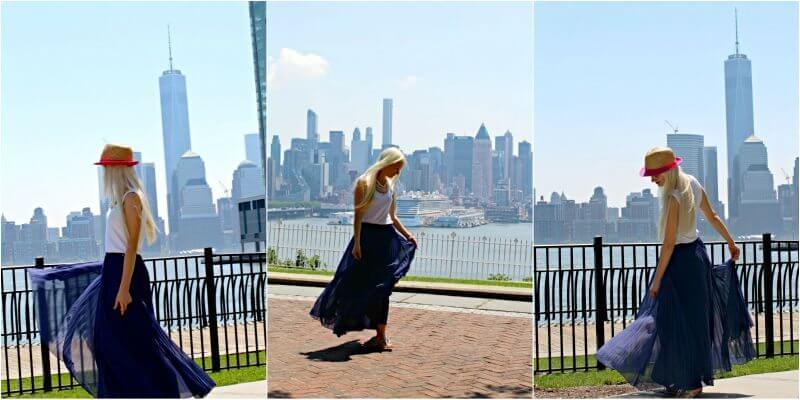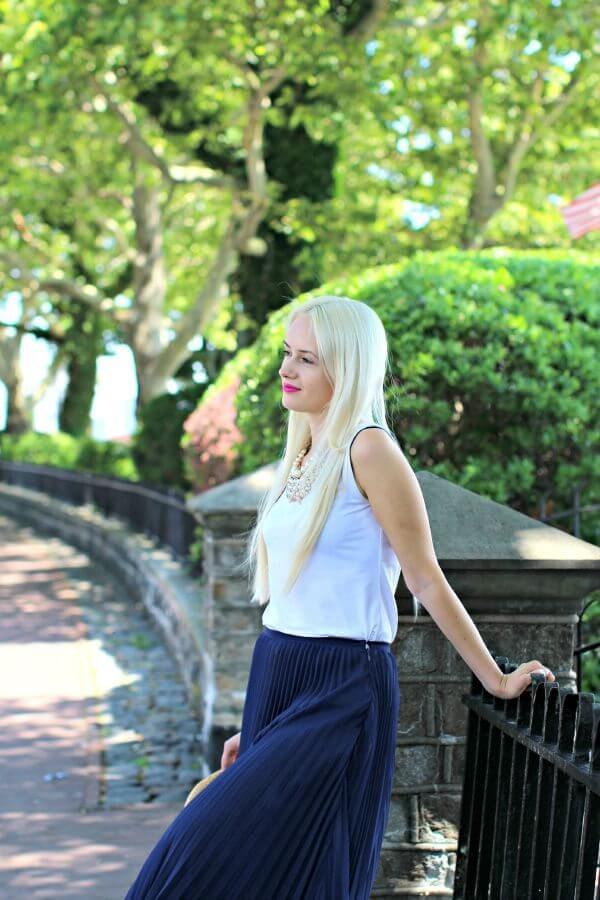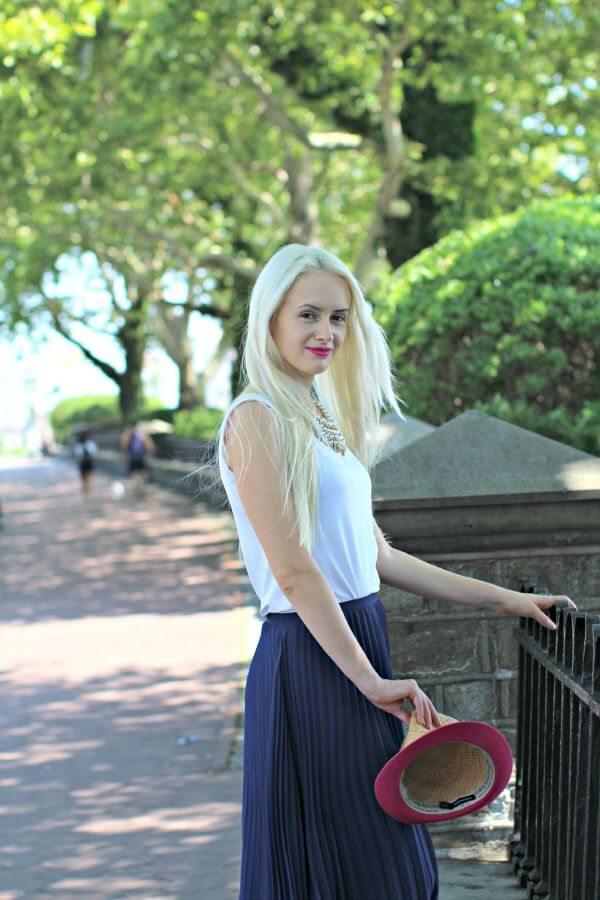 Skirt: Candela | Sandals: Tory Burch | Beach Bag: Tory Burch | Top: Charter Club | Fedora: Jonathan Adler  | Makeup: BB Cream Tarte | Lips: MAC lipstick in Pink Nouveau, MAC pencil in Candy Yum-Yum and MAC lip gloss in Pink Poodle | Jewelry: Imitation Pearls Necklace from Macy's |
I had high hopes for Sunday, I woke up bright an early and ready to take a long to do list: go to Farmer's Market with hubby and son, and shoot this outfit while there, come home and cook, visit a lavender field, shoot a video for the blog and prepare some of the posts for the week.
The universe just didn't seem to want to cooperate, half way to Farmer's Market we found out that its closed on Sunday's, so we just went to the mall, which was also closed since it was too early, we started shooting this outfit and realized that I forgot to put the memory card duh…. So we changed our plans, we took the baby to the park, after that we went to whole foods, came home made a delicious dinner, baked a cake, went to the pool and called it a day. The trip to the lavender field will have to happen next week.
Sunday was probably one of the hottest days we got here in NY, so I tried to build my outfit with minimalistic pieces that would keep me cool and still look chic. I love a maxi dress and white tank top combo, its an effortless look that anyone can style and it works for all body types. I usually go for a white crisp top and a solid color skirt. I got this navy blue chiffon maxi skirt on Amazon, I love the cut, how airy and comfortable it is, it works great with some sandals for a beautiful summer outfit.
The tank top is from Charters Club, I can't find them online anymore, but they were on sale one year ago and I stocked up on a few colors, I like the quality and the finishing shine. The fedora with the pink detail was added for a pop of color and summer fun, the pearl necklace adds some body to the plain top and is a really fun and chis addition.
Even if Sunday didn't go as planned, it turned out to be a beautiful day, filled with family fun, friends, a nice trip to Whole Foods and good food!