Mermaid Hair for the Weekend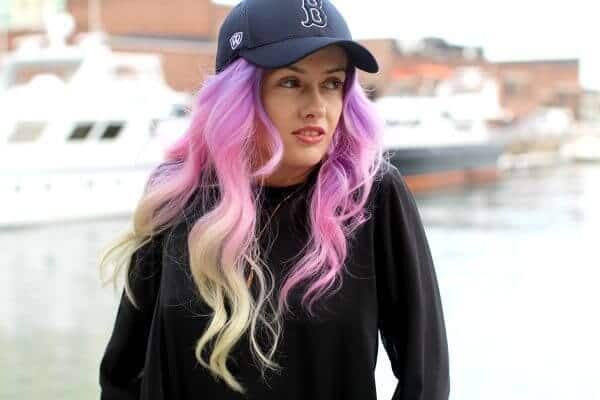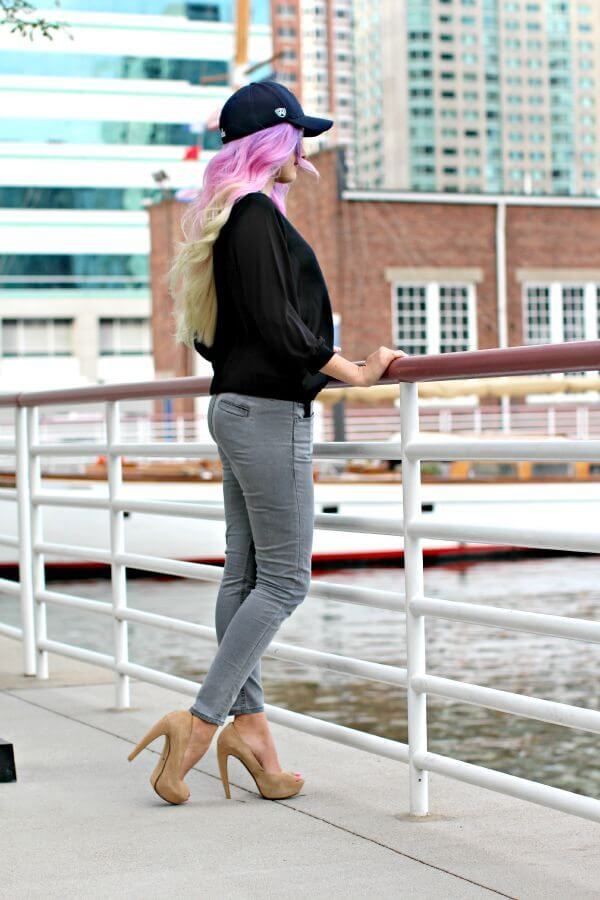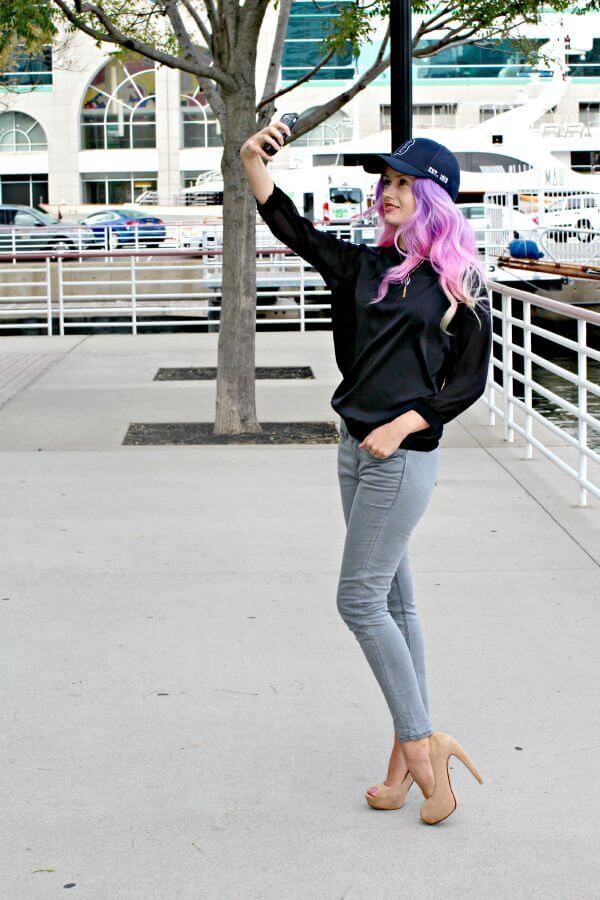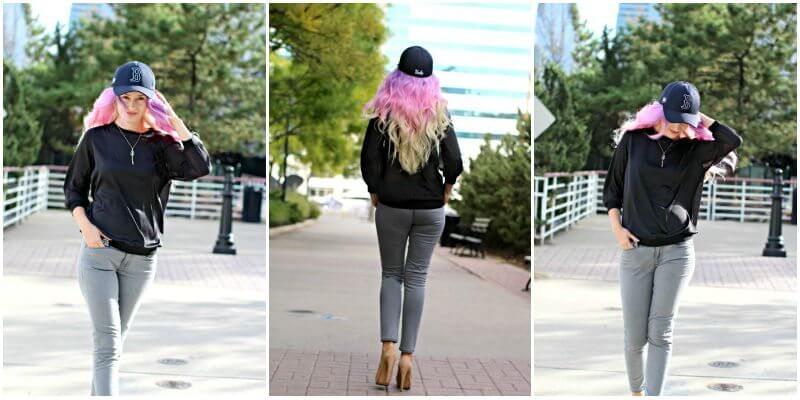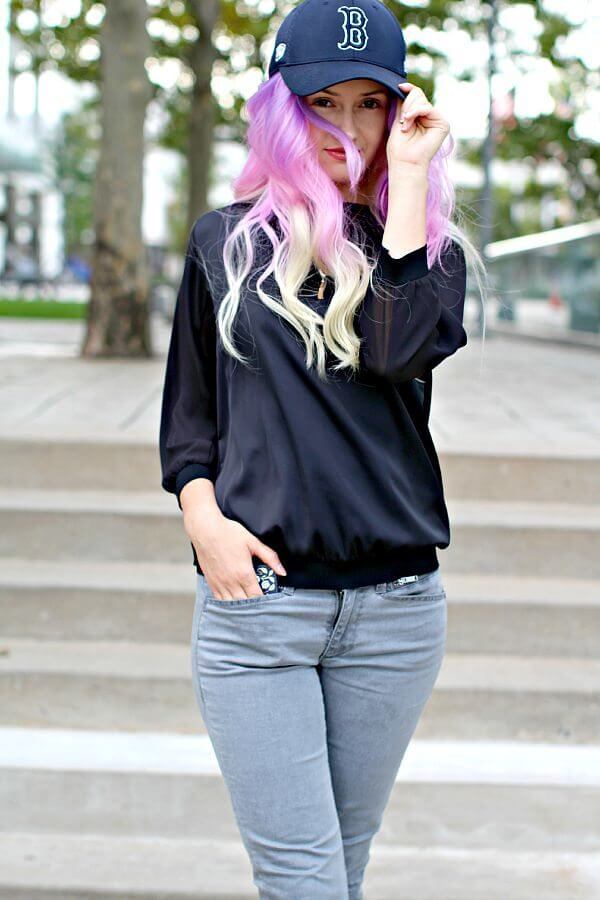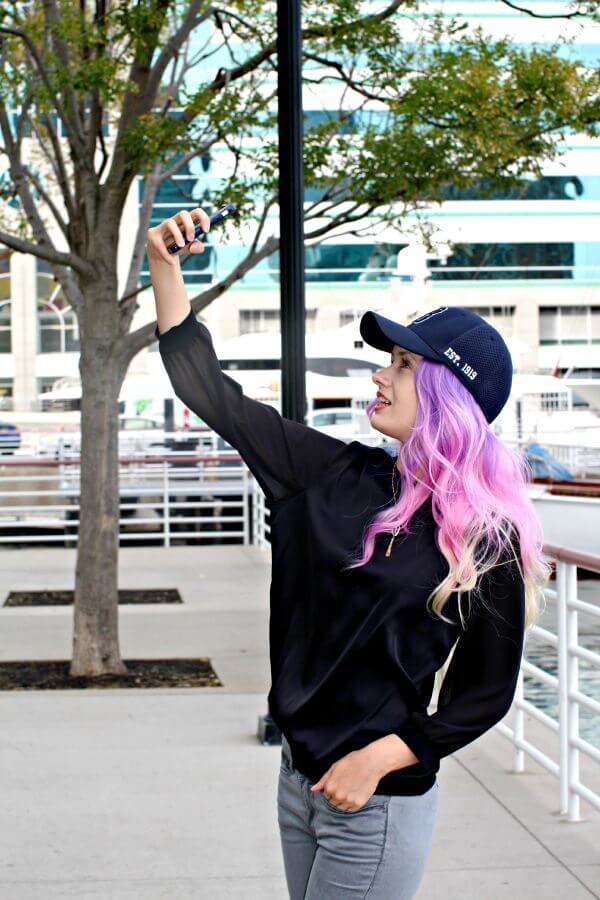 Blouse: Express | Jeans: Calvin Klein | Pumps: Jeffrey Campbell Beige During Pump| Makeup: BB Cream Tarte | Lips: Marc Jacobs Pow, Eyes: DIORSHOW Black Out mascara | Jewelry: Movado Yellow Diamon Earrings & custom made white & yellow gold necklace | 
Hi! How was your weekend? We had lots of fun, and I felt like a teenager again walking around with mermaid hair and taking selfies to seal that moment in history haha! Well, our weekend was fun, Saturday was spend as usual cooking, baking, cleaning and we even got a chance to take Sebastian to the playground on both days. The little guy had so much fun running around.
I am so excited, next weekend is my husband's 30th birthday and we are celebrating it in Paris with our best friends!! Yes! I am still debating what I am bringing and what I am wearing, but we have the most important things narrowed down, we have our passports, our hotel reservation and the most important one, the restaurant reservation for the big day. My mom is flying from Moldova for the big event so it will be a small family reunion as well.
I can't wait to have croissants and espressos for breakfast followed by cute macaroons and other delicious french pastries. I already set a budget for shopping (obviously!!) so I can't wait to get my hands on some european styles. It will be such a fun and exciting trip.
Back to that mermaid hair let me clarify, NO I actually didn't color my hair, those are clip-ins that I love, I think I may get fired if I show up at the office with pink hair haha, but I don't even want it permanently. I like the flexibility of clip-ins, you can just wear them when you feel you want a change, but not a permanent one. I always loved mermaid hair and this ombre pink and purple color is my favorite one. I kept the rest of the outfit very monotone with a black silk blouse, grey jeans and suede nude pumps to balance the bright hair color. It was a windy day in Jersey City so I needed my baseball cap to keep my extensions in place!
My son is really confused when he sees me with mermaid hair and he completely refuses to touch the extensions. Poor guy!
Ok, I hope everyone had a blast this weekend and I wish you all a great week. Come back to the blog as I worked hard on some recipes that I want to share with you and I will make sure to share our adventures from Paris as well!