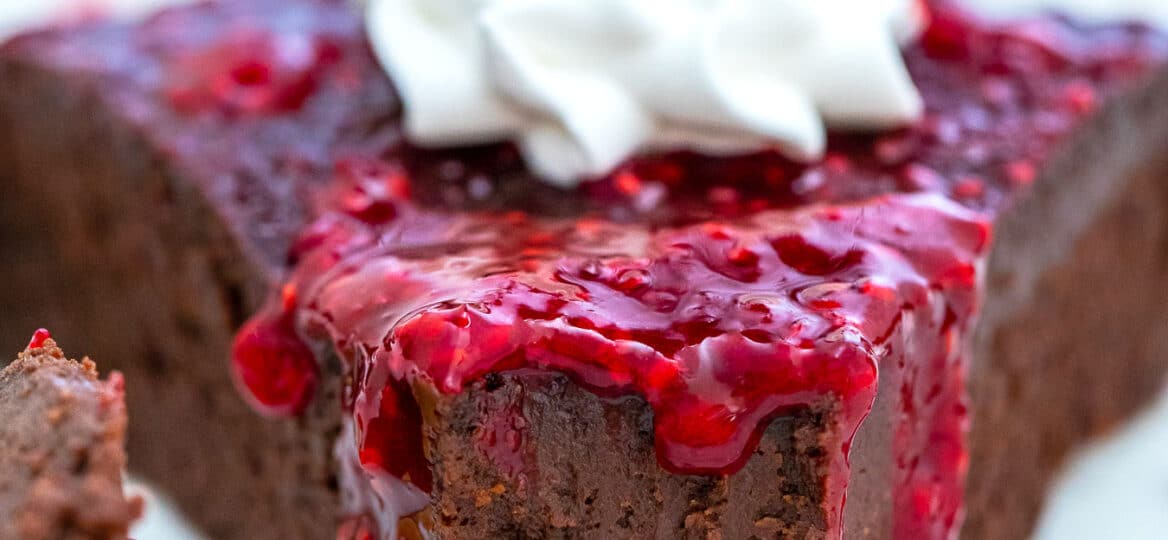 Keto Chocolate Cake
Keto Chocolate Cake is a delectable dessert that you can enjoy even when you are on a low-carb diet! It is rich, fudgy and very chocolaty!
I have many low-carb recipes in the blog that you can enjoy whether you are on the ketogenic diet or not! Try my recipes for Bacon-Wrapped Pork Loin, Italian Chicken Skewers, and Blackened Chicken!
Low Carb Chocolate Cake
What I like about this Keto Chocolate Cake recipe is how I get to serve it to all kinds of people on different diets and get positive reviews every time. It is popular among family and friends who are not even on the keto diet.
Yes, you do not have to be on a special diet to enjoy this flourless recipe. And yes, it is possible to go flourless even for a dessert like this!
It is amazing how people love it not knowing that this is not like the regular chocolate cake that we are all used to.
This recipe yields a moist, rich, and fudgy dessert that makes for a great ending to your savory meals. And I plan to serve this at potlucks and parties this coming holiday season when parties are being held left and right.
What kind of chocolate can I have on keto?
The safest answer is sugar-free dark chocolate. It has a high percentage of cocoa solids and is largely unsweetened with sugar. The higher the percentage of cocoa solids is, the more favorable it is.
See, you do not have to completely eradicate chocolate in your life if you are on keto. It is an age-old favorite that has lots of antioxidants that can benefit your overall health and well-being.
But the best thing to check is the nutritional content of the one you are going to buy. Go for at least 70% cocoa solids and always check if it has sugar.
How to Make Keto Chocolate Cake:
Prep for baking: For this recipe, you will need the oven heated to 350 degrees Fahrenheit and you will use the lower-middle rack. Line your cake pan with parchment paper and spread a thin layer of butter over that. Using a springform pan? Cover the sides with foil and grease with butter, too. Also, you will need hot water later so at the start, boil some water in a kettle.
Beat the eggs: Use the mixer to beat the eggs until light and fluffy. This will take around 5 minutes.
Dissolve the chocolate: In a pan, mix the cream, sweetener, and coffee and let the mixture simmer until everything is dissolved nicely. Pour this mixture over chopped chocolate and butter and stir until everything dissolves. Add in the vanilla.
Add the eggs: Fold in the beaten eggs in the chocolate mixture in batches, carefully and quickly so that the eggs will not cook in the warm mixture.
Bake: Put the batter in the pan that you prepared earlier, put this pan in a bigger roasting pan, and then, pour the hot water around the cake pan. This will serve as the water bath as you bake. Bake for 45 minutes.
Cool: Once done, let it cool down to room temperature then, remove it from the pan. Refrigerate for at least 3 hours.
Serve: Serve topped with the raspberry sauce. To make the raspberry sauce, simply heat together the raspberries, lemon juice, and sweetener in a saucepan. After about 5 minutes, add the cornstarch and allow it to thicken.
More low-carb recipes you might love:
I have a lot of keto desserts because they taste good! Try these low-carb dessert recipes:
How to Store:
Refrigerate: Put it in the fridge for up to 5 days.
Freeze: This freezes well, just wrap it tightly with plastic then, put in freezer bags. To serve, just defrost it overnight in the fridge.
Recipe Tips:
For your choice of sweetener, you can go for xylitol or allulose. Refrain from using stevia as it could have an aftertaste that can affect the overall flavor of this dessert.
You can top it with fresh raspberries. Berries are keto-friendly!
Using the same recipe for cupcakes work, too. Just limit the baking time as you are baking smaller ones, just until the toothpick comes out clean when you insert it.
Deliciousness to your inbox
Enjoy weekly hand picked recipes and recommendations