Kate Spade Black Sweater Dress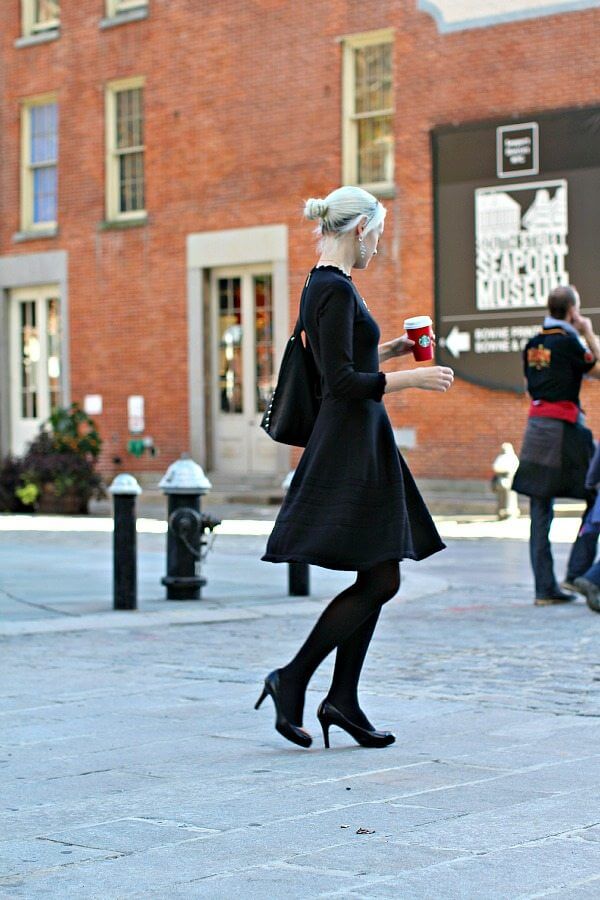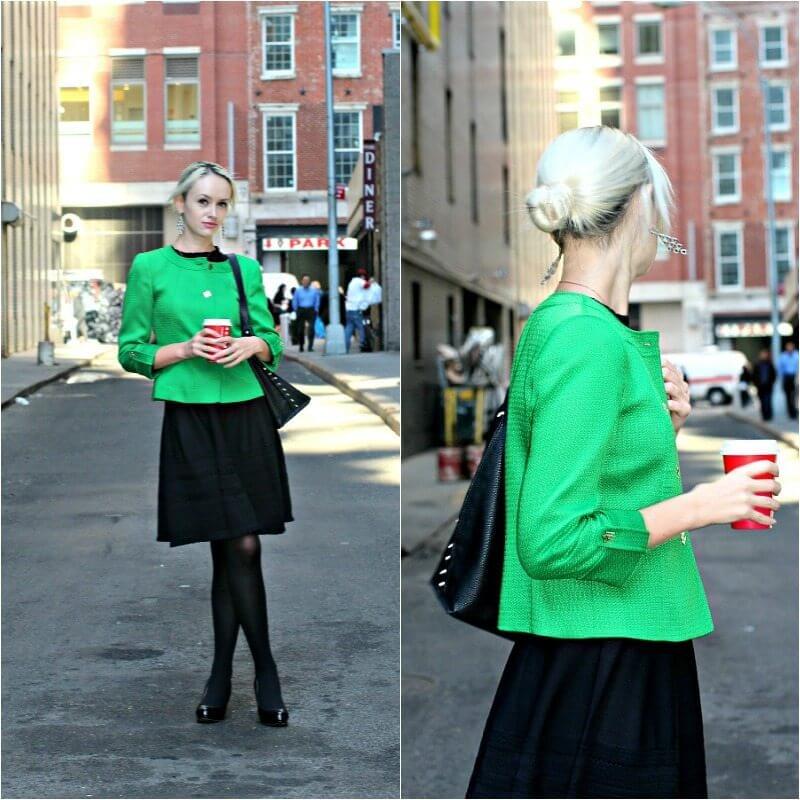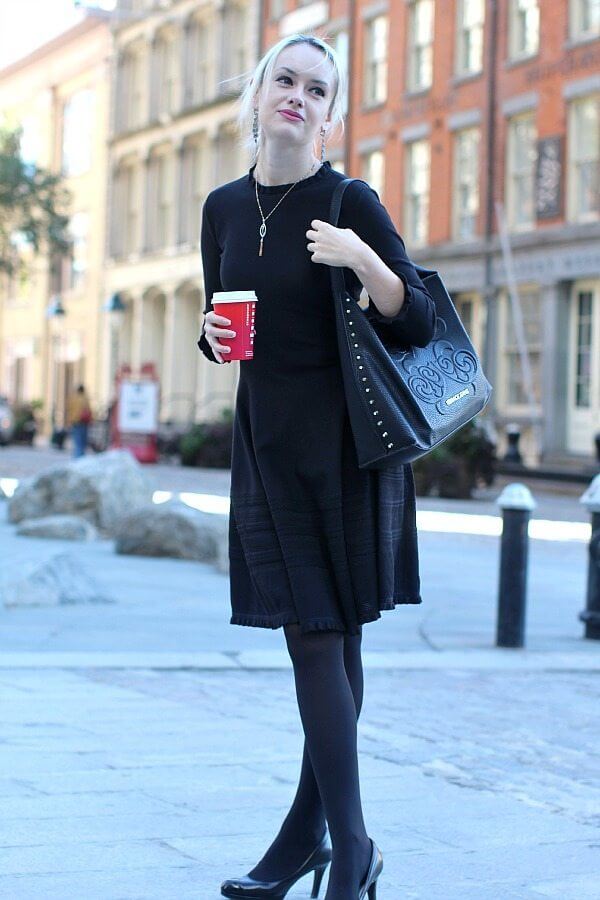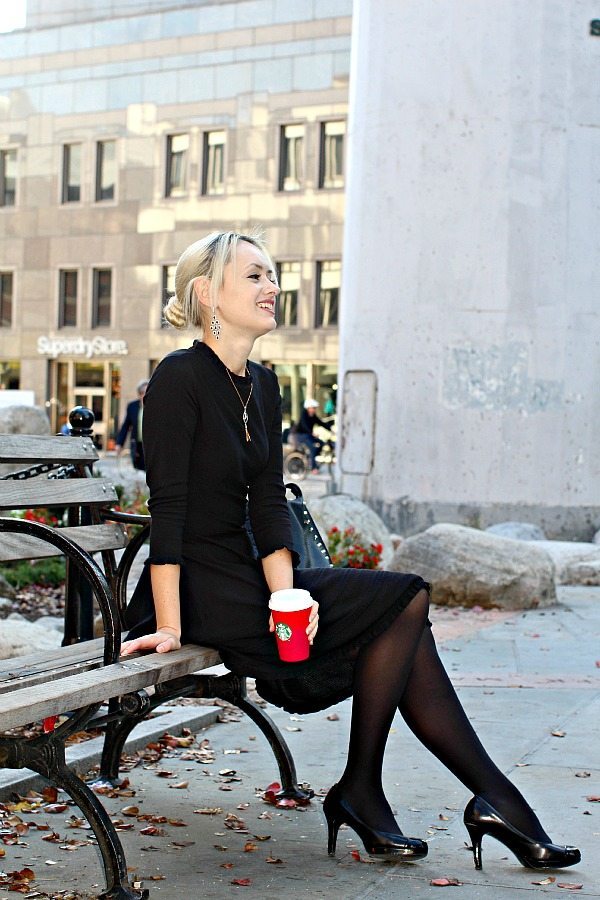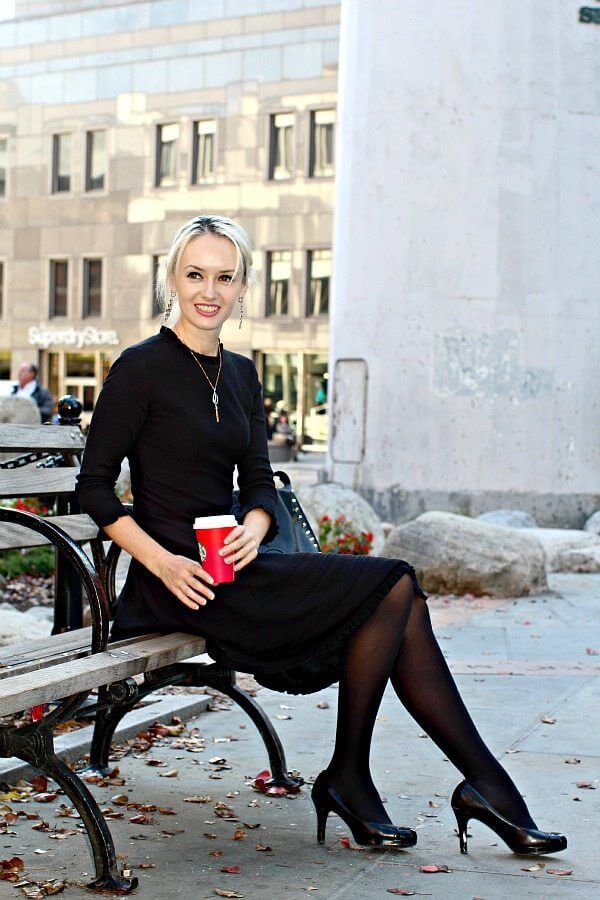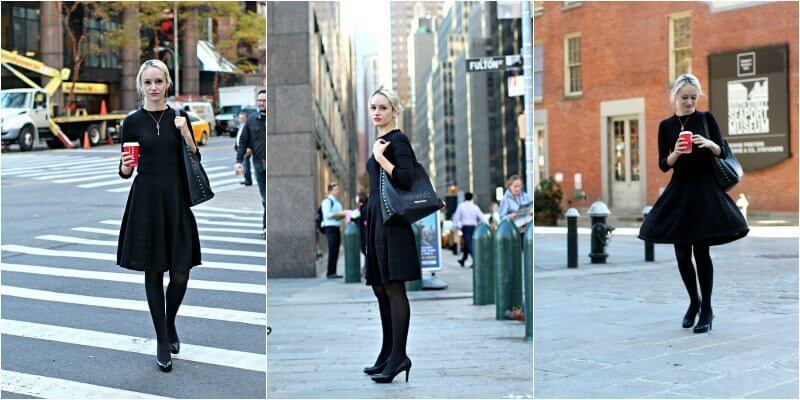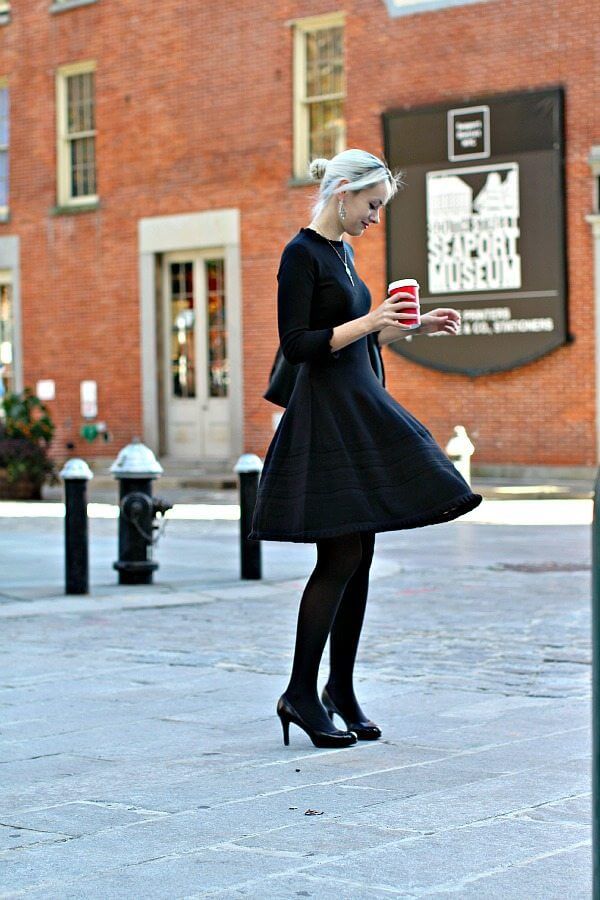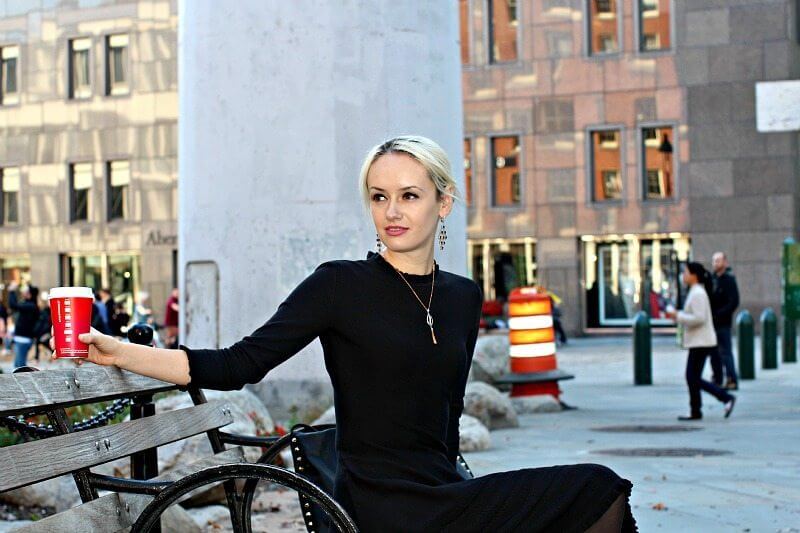 Dress: Kate Spade New York | Bag: Versace Jeans (similar)| Makeup: BB Cream Tarte | Eyes: upper lid in black pencil, lashes in Black Dior mascara | Lips: MAC Creme de la Femme, MAC pencil in in Anticipation | Necklace – Yellow & White Gold – gift, Earrings – Silver with black stones – gift |
I am bringing back the fashion posts, and now that I was able to put together a more consistent and sustainable schedule, Thursdays are for fashion or beauty posts, or should I say personal style? As I don't claim I know fashion, I just have a huge passion for it!
With the arrival of fall I always start browsing the stores and internet for sweater dresses. I am not much of a pants girls, I feel much comfortable in a dress and fall/winter are no exceptions. I found this gorgeous Kate Spade Black Sweater Dress at Nordstrom and I am very happy with it.
The fabric is soft and it fits like a glove, in true Kate Spade style, the dress is a little retro chic, with a feminine silhouette and beautiful touches. The pleated skirt has some subtle ornaments that make it very graceful, and add some fun to this classic black dress. I like how elegant it is, but still not over the top, so I can easily make it part of my office outfit.
This time I went for an all black classic outfit, since I just wanted the dress to shine. To add some color after work when we went to dinner, I just added a bright emerald green jacket, which made the outfit more chic and more playful for a dinner date.
I kept my hair simple, in a bob, to go with the classic feel of the entire outfit, long silver and black chandelier earrings and the long yellow and white gold necklace added a glamorous vibe.
If you are looking for a comfortable and fashionable black dress for fall and winter this Kate Spade Black Sweater Dress is a must have!
Hope you all are having a good week, and hooray tomorrow is Friday!