Irresistible Me Hair Extensions Review
This is a sponsored post written by me on behalf of Irresistible Me Hair Extensions. Irresistible Me Hair Extensions Review is based on my experience with the product and all opinions are 100% mine.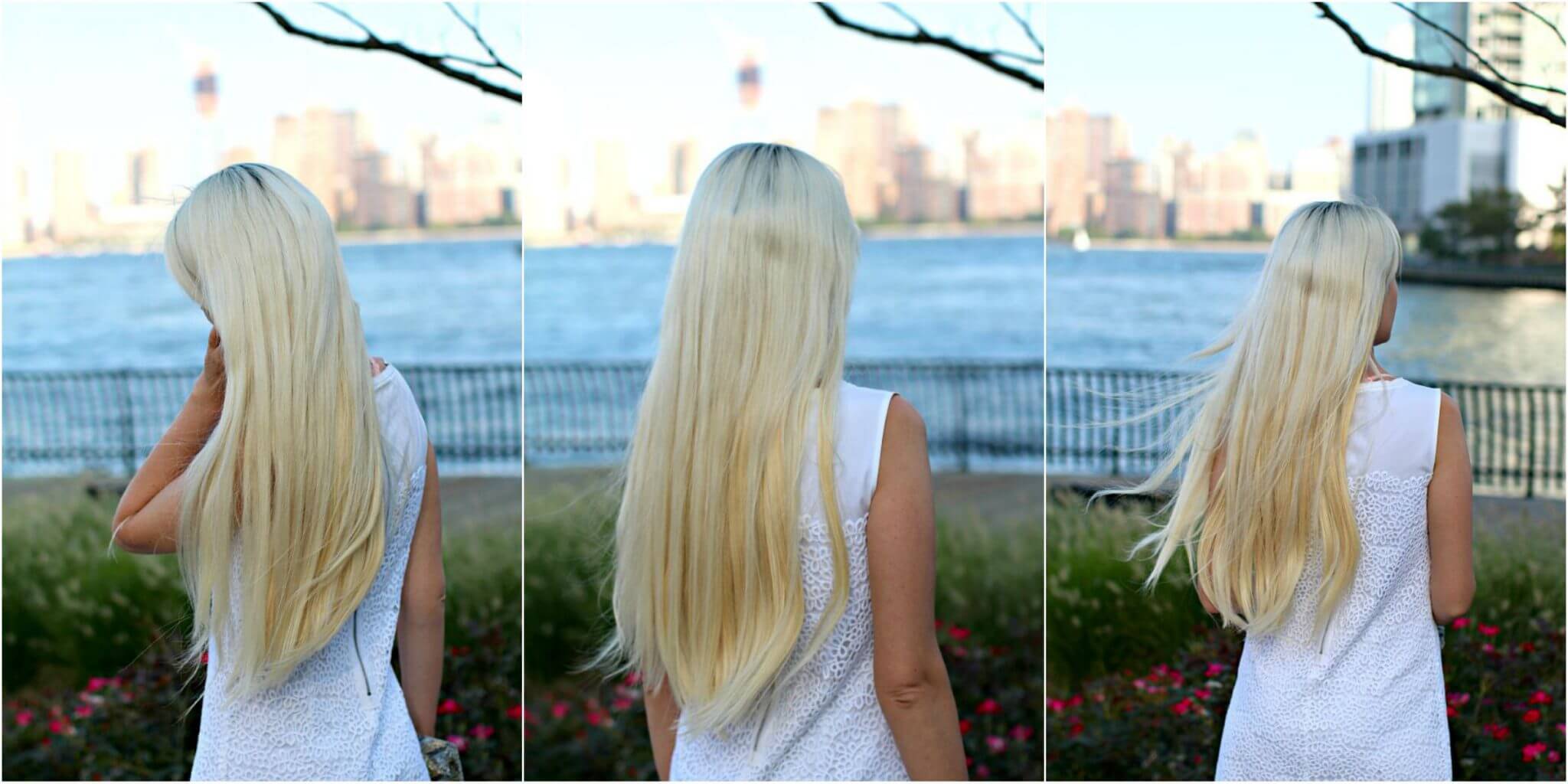 I've been meaning to get some hair extension for ages. I have very long blonde hair, to be more specific I am not a natural blonde, I have to double bleach my hair to get to the platinum color that I love. Surely this process made my hair over time thinner and my hair lost its natural volume. I have tried a few pair of extensions over the past year, most of them were bought at the local drug store and as you can imagine I hated them as they lacked the natural feeling of human hair. With my mind to the trip we have to take to Paris in October, I was searching for some quality hair extensions, thats when by pure chance I was contacted by a business located in my beloved NYC and they asked me if I want to try their brand. After some research I decided to give them a try as I was intrigued by their hair extensions high standards.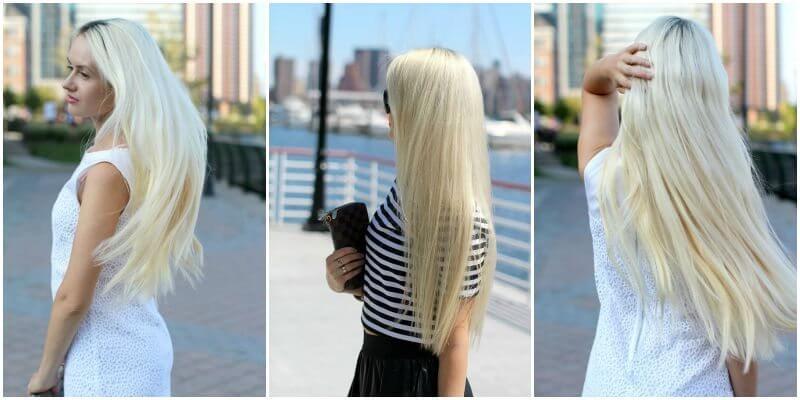 In the above and below pictures you can see in the middle my hair WITHOUT extensions and on the sides WITH extensions, what a difference, right?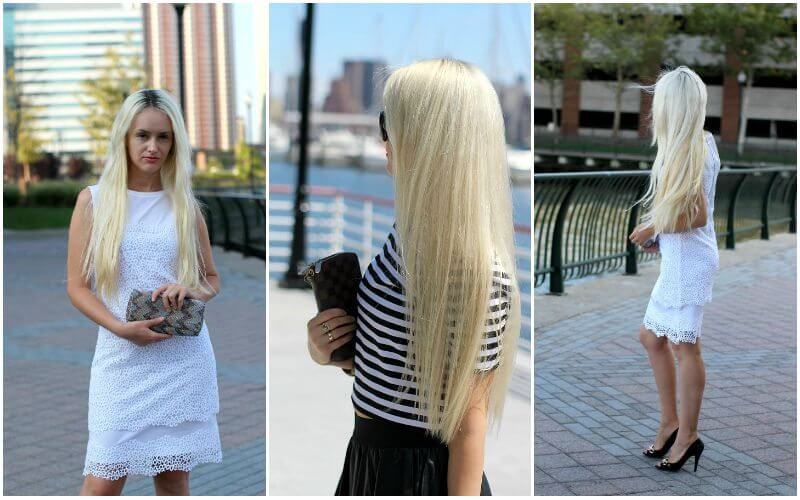 No wonder they decided to call their extensions Irresistible, I definitely felt that my hair was IRRESISTIBLE 🙂
After I done my research on the Irresistible Me website (which by the way is very helpful, easy to navigate, and answers all the questions related to the extensions in their FAQ section) I decided too go with the Royal Remy clip-in hair extensions, which they describe as their premium line made with 100% human Remy hair. Additionally, they apply a special treatment to add extra silkiness and durability.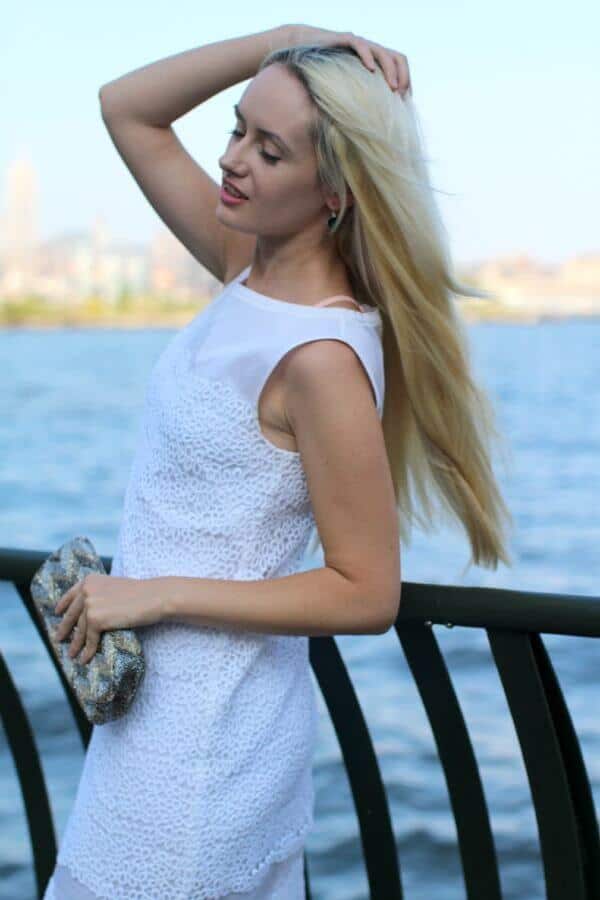 What appealed to me is that they claimed that this line will add extra thickness to my hair, and thats exactly what I am lacking. I opted for the Royal Platinum Blonde (#613) in 24 inches, which is the longest length available and it weighs 200 g. After I placed my order, I got my extensions in probably one week. The Irresistible Me hair extensions arrived beautifully packed in a compact box.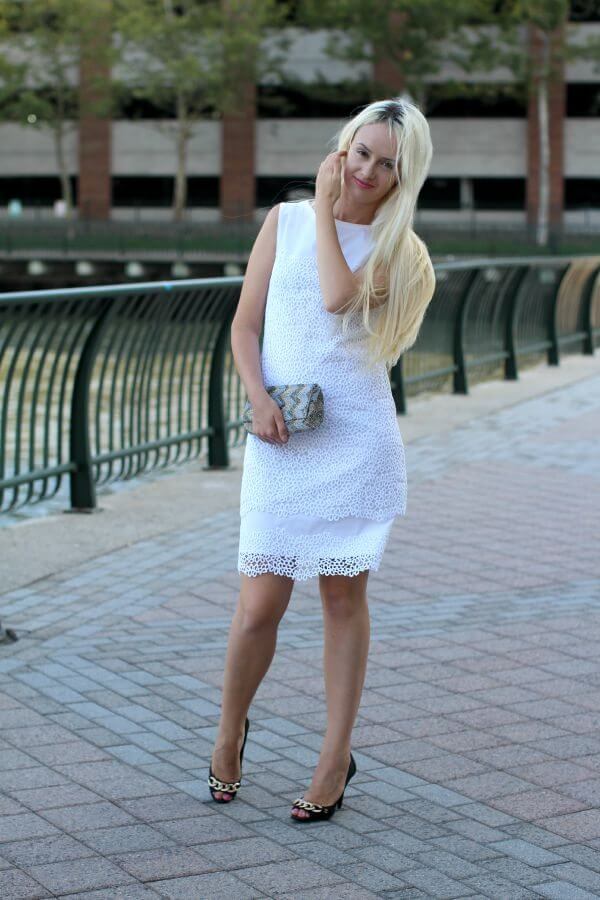 The extensions are definitely of the highest quality, they feel amazing to the touch, soft and silky, and as much I hate to admit this, they actually look healthier than my own hair. They are extremely easy to attach, they have these easy to use clip-ins that attach to your hair, and with a snap they are secured. What I like is that the Irresistable Me website offers answers to all the basic questions, how to attach the extensions and how to care for them. After you attach them they feel extremely comfortable, almost like you are not even wearing them. The clip-ins are discretely placed, so once you hair covers the extensions no one will notice them.
I wanted to show case more how the extensions look without any layers of curls as many would wear them. They look beautiful on their own, but at the same time they are heat resistant since they are made of natural human hair so you can style them as you wish.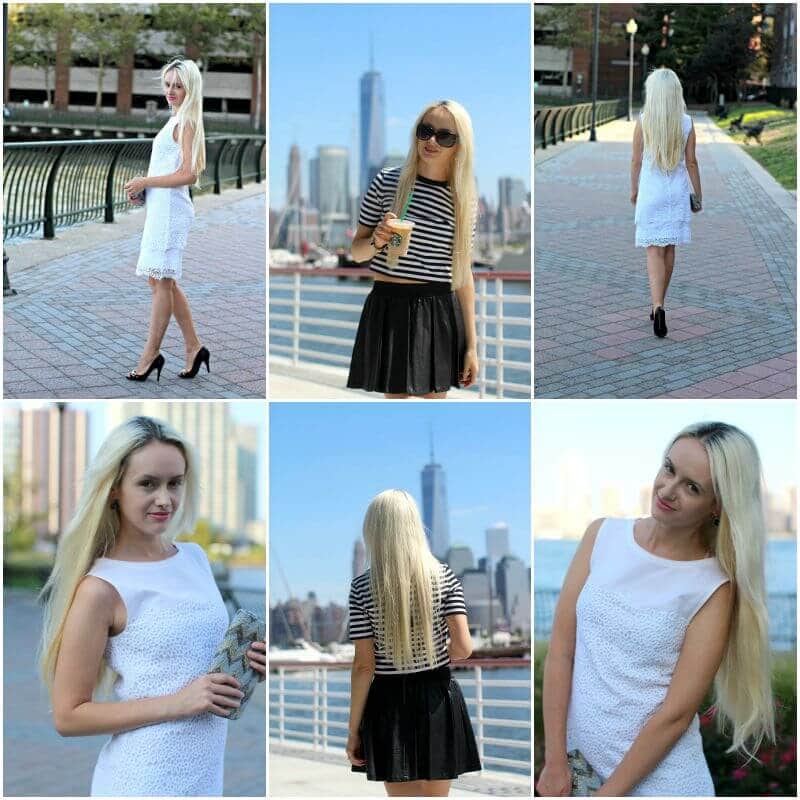 Again, in the photo above the middle picture is my hair without the extensions. I must say that I completely fell in love with the process of wearing extensions. Irresistible Me makes it so easy and convenient, I loved how their extensions became part of my own hair, they blended into my hair and styling them felt natural and easy. They added so much volume, thickness, body and bounce that I was lacking. Without much styling my hair looked so much more healthier, rich, chic and fancy.
The color is just a tad darker than my platinum hair, which I love, since it adds some texture to my hair. The Irresistible Me hair extensions are shiny and they are the closest match to completely unprocessed hair, they also come in a variety of colors and the length that is more appropriate for you. What I liked a lot was the fact that my package contained different extensions sizes: there is a larger one (4 clip-ins) that goes on the back of you hair and adds a lot of volume; there are 5 separate side extensions (2 clip-ins) that can be easily spread thru your hair if you want to add some volume here and there; and there are single side bangs extensions (1 clip-in) that have different lengths if you want to add some volume more to the front. I liked all these options, as for a day at the office I can still use the 2 clip-ins for extra body and length, and on a day when I want to get more pampered I can use the 4 clip-ins extension. In these pictures I have the long 4 clip-ins extension in the back and one 2 clip-ins extensions on each side.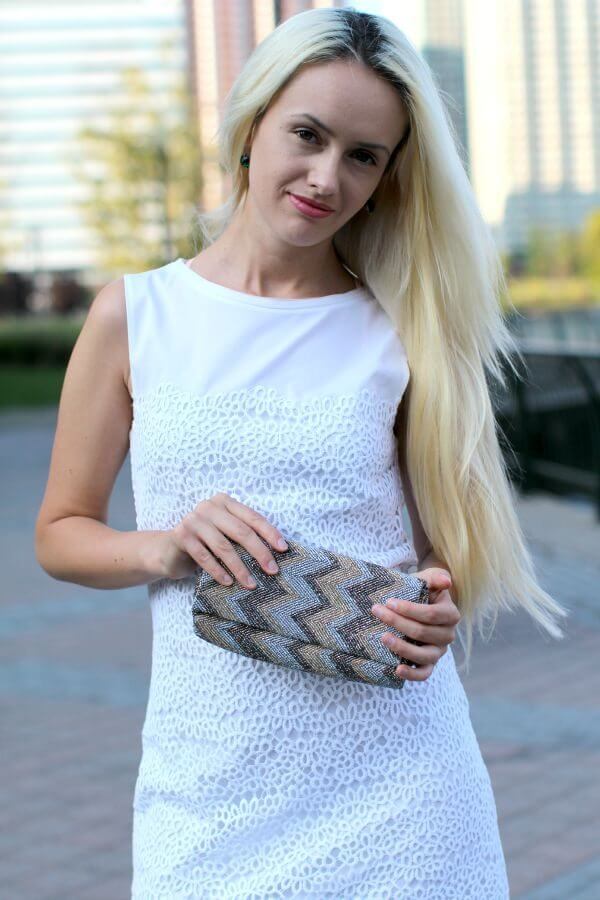 Dress: Elie Tahari | Heels: Chanel | Makeup: BB Cream Tarte | Lips: Marc Jacobs Pow, Eyes: DIORSHOW Black Out mascara | Jewelry: Emerald earrings | 
Overall I loved my experience with this company, and I would gladly purchase another set of extensions from them after mine will wear out. Once you experience you hair with quality hair extensions like Irresistible Me hair extension you can truly see how easy adding beauty, thickness and volume to your hair can be. Styling it just became so much easier and fun!
Check the Irresistable Me website for  a wide range of hair extensions and wigs that come in so many colors and styles, they have great customer service and almost all the time have some kind of promotion to get you a discount. Their quiz will match you with the right product, and their FAQ page is full of useful information. If you are looking for quality and beautiful hair extensions this is the place to visit!
You can find them on:
Youtube – Irresistible Me YouTube 
Facebook – http://facebook.com/irresistiblemeofficial
Instagram – http://instagram.com/irresistibleme_hair
Twitter – https://twitter.com/IrresistibleMeO
Pinterest – http://www.pinterest.com/irresistibleme
Google Plus – Google+