Easy Instant Pot Beets [video]
Instant Pot Beets take only a fraction of the time to make in the pressure cooker, much quicker than boiling them. Perfect for salads or as a side dish. Watch the recipe video tutorial and see why this recipe is so fun and easy to make!
Instant Pot recipes are quick and easy, especially when you are looking to cut the cooking time. We love pressure cooking Artichokes and also making Scalloped Potatoes, they are perfect to serve on the side.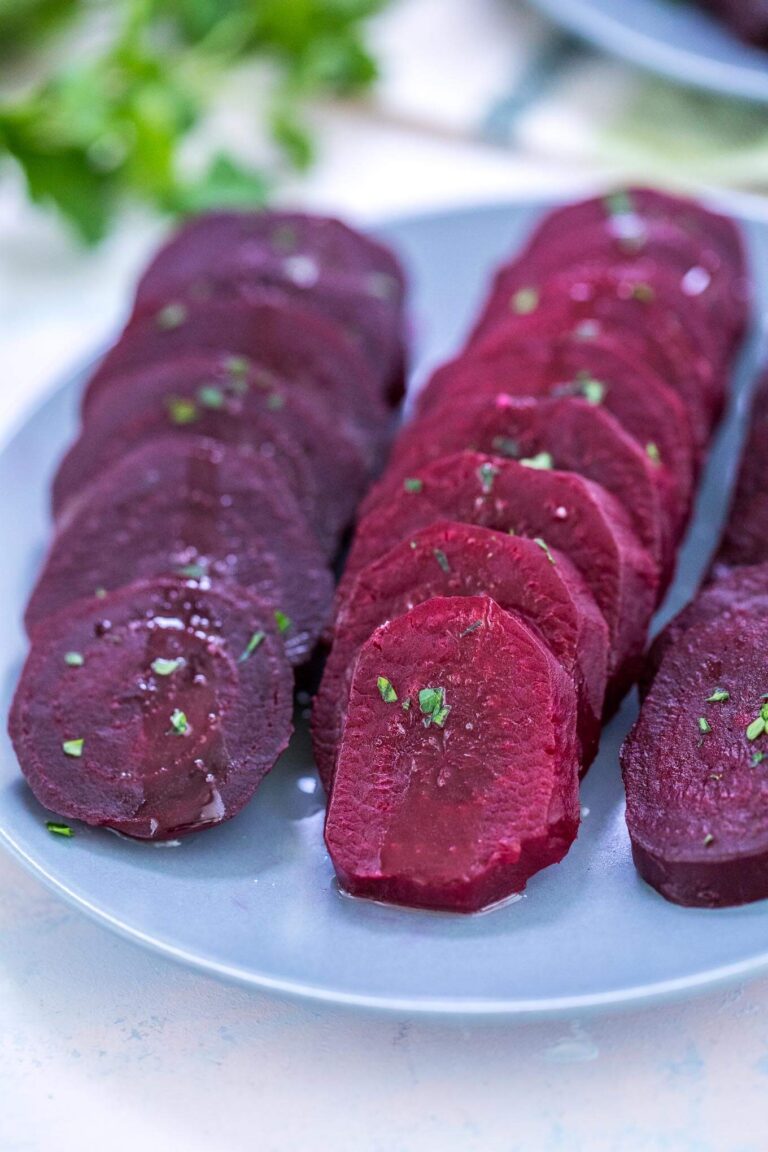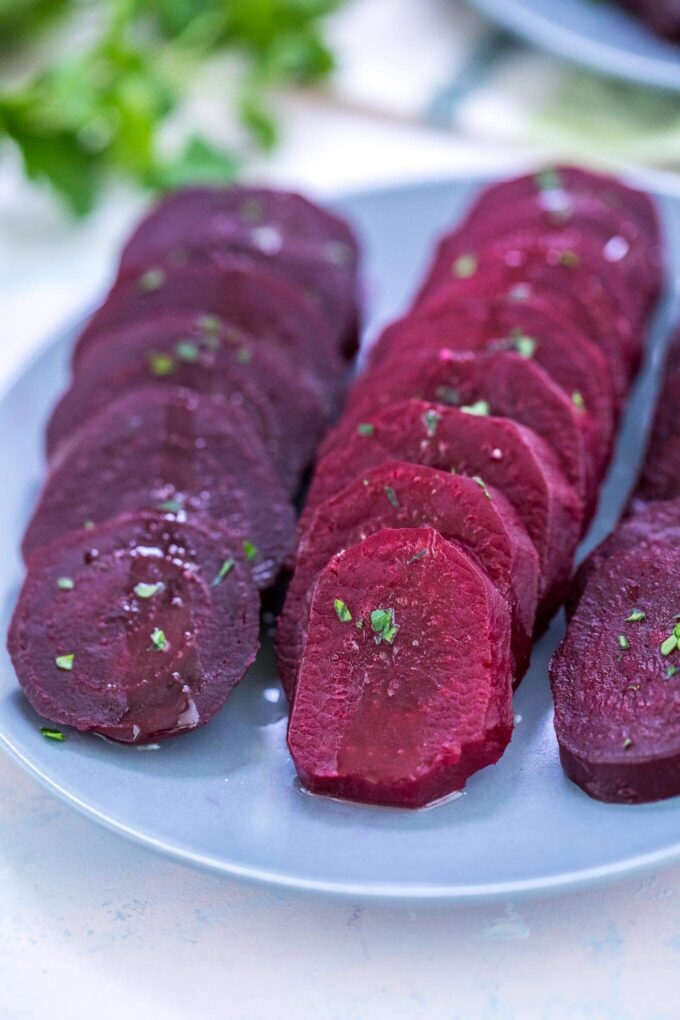 Instant Pot Beets Recipe
Cooking beets in the pressure cooker are one of the easiest ways to prepare them. We usually cook a larger batch and store it in the fridge to use on salads over a few days. We also enjoy serving them as a side dish, drizzled with olive oil, sea salt, and some chopped parsley.
This is a healthy side dish to enjoy during any day of the week. With the help of the pressure cooker, you can now have these beets ready in no time. Also, you can make them in advance and store them for the days to come.
What are the benefits of eating beets?
They are low in calories and rich in fiber, folate and vitamin C. They also may help lower blood pressure and improve athletic performance. If you love these veggies, beets will make a great addition to a healthy diet.
Beet juice is another great way to get all the benefits and vitamins that these veggies back. Just be careful, if consumed in larger quantities, it has detoxifying properties and may act as a mild diuretic.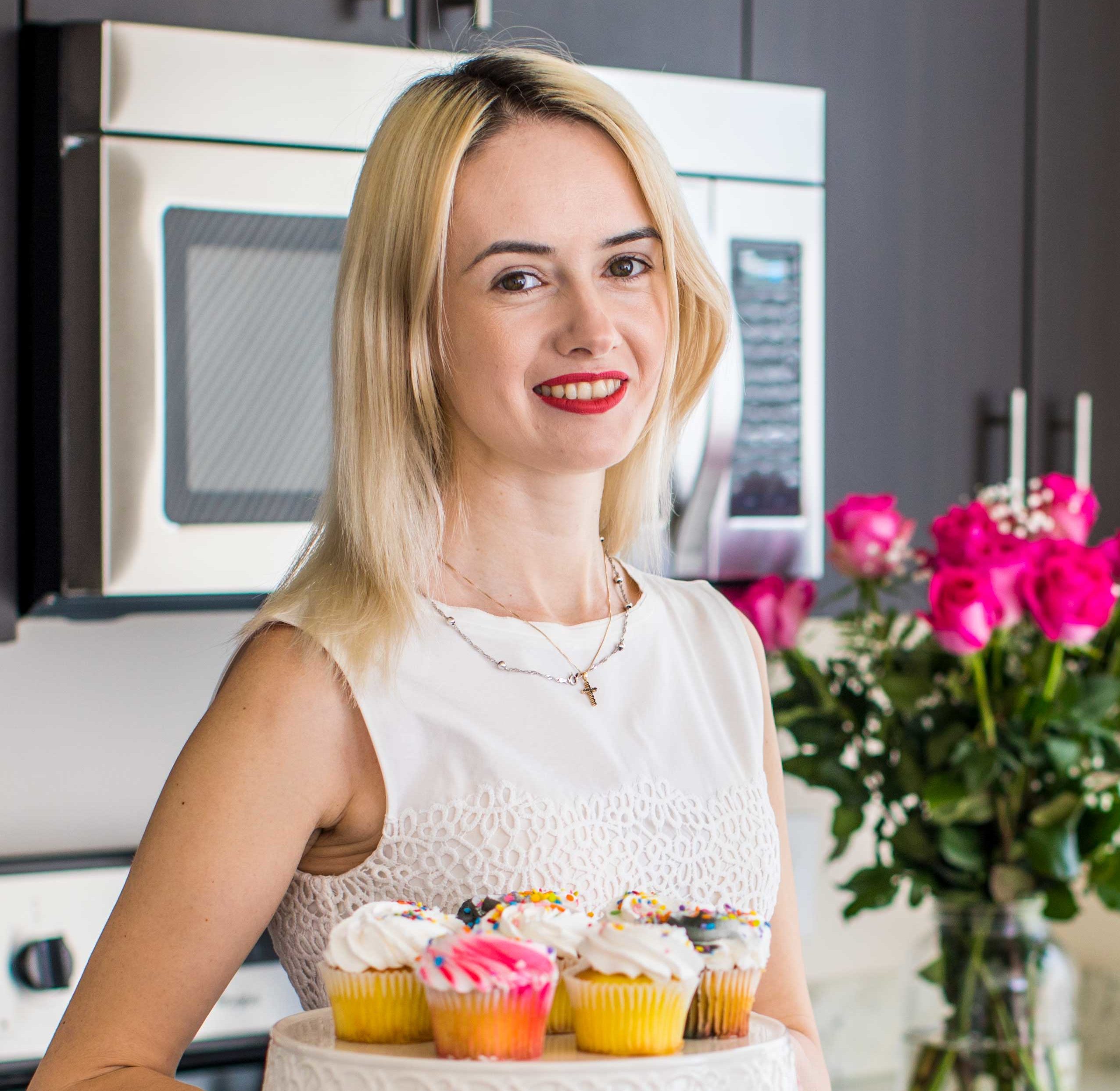 Follow us on Pinterest for more delicious recipes!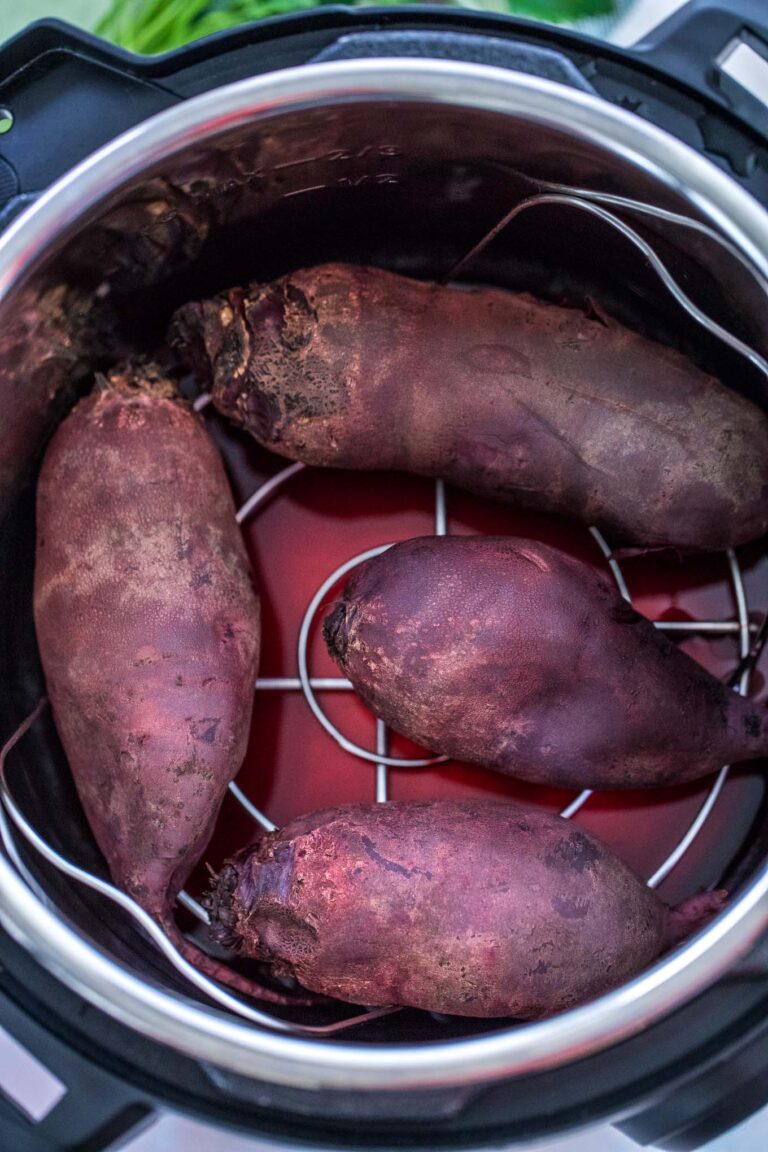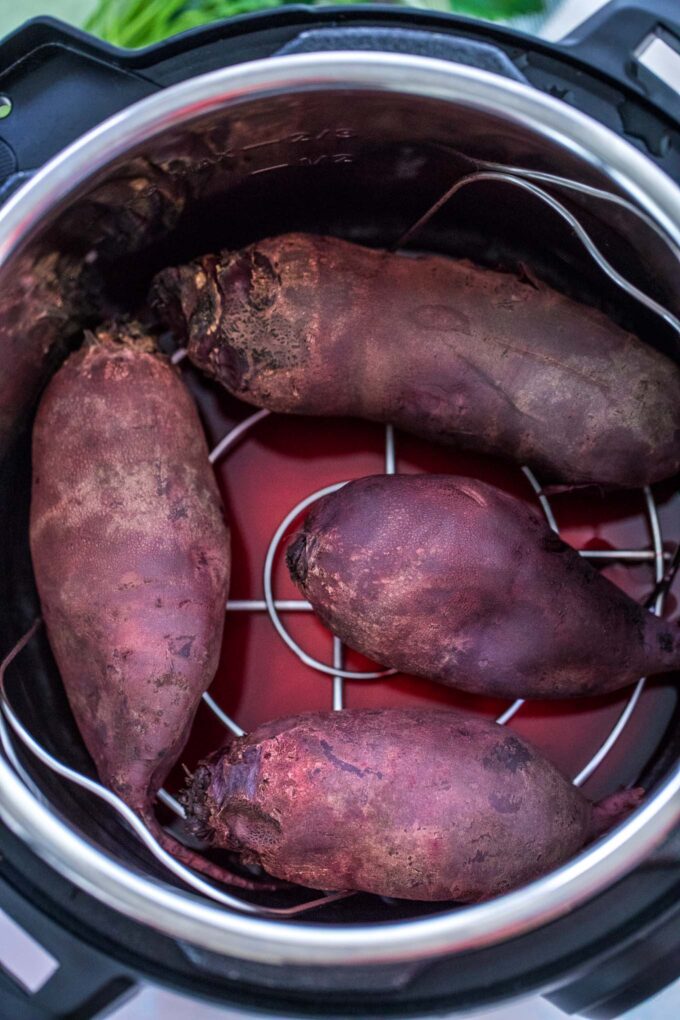 What do you need to make Instant Pot Beets?
The recipe is fairly simple, with no complicated steps or ingredients. You will need:
How to serve steamed beets?
Our preferred way is to peel them and serve over a leafy green salad with some feta cheese or crumbles goad cheese.
Drizzled with balsamic reduction and some grated parmesan cheese is another delicious option.
With a drizzle of olive oil, sea salt, oregano, and fresh parsley.
Topped with chopped walnuts, blue cheese, and olive oil.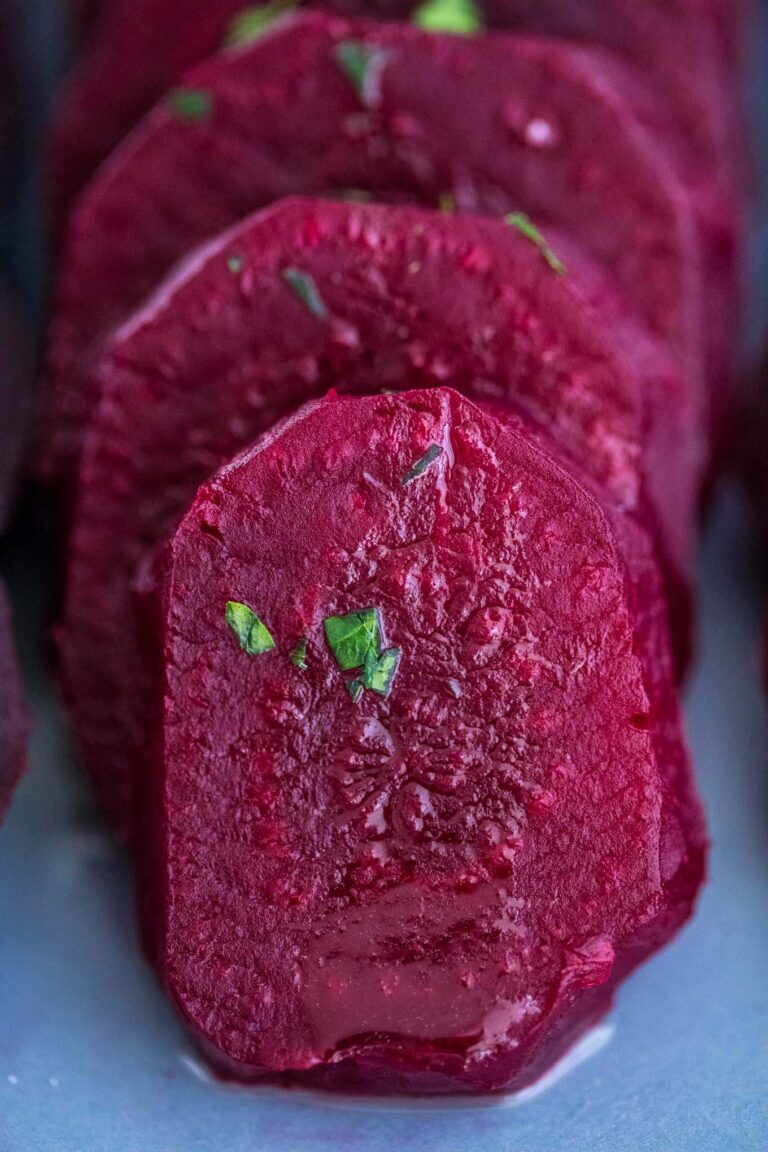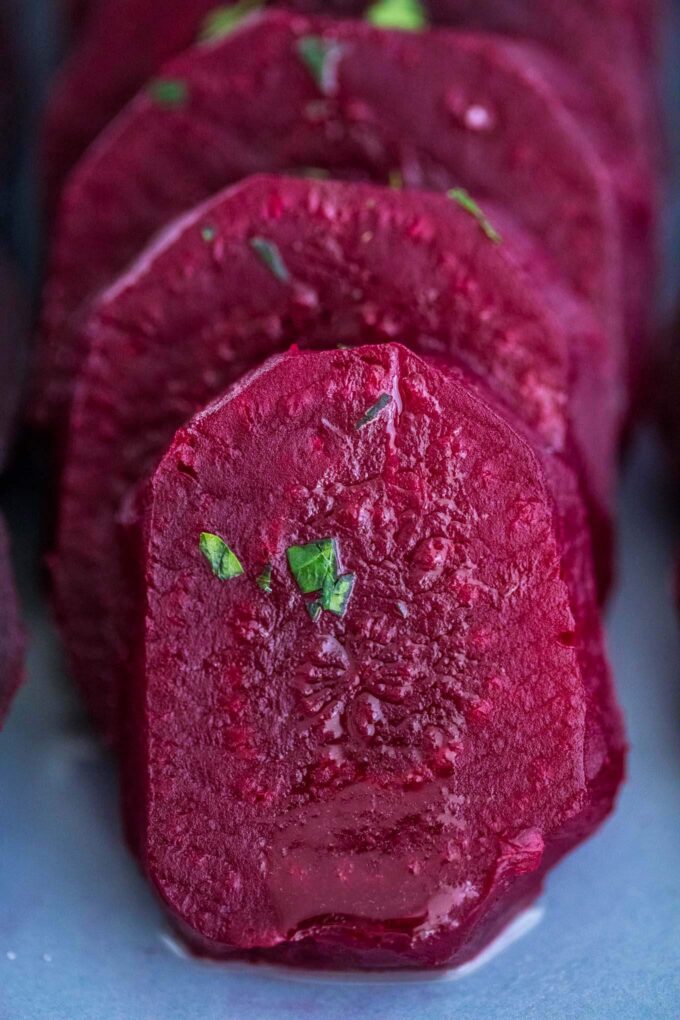 Instant Pot Beets Cooking Time Suggestions:
Circumference 5 – 6 inches -> Cook on High Pressure for 18-20 minutes, followed by a Quick Release
6 – 7 inches -> Cook on High Pressure for 21-23 minutes, followed by a Quick Release
7 – 8 inches -> Cook on High Pressure for 28-30 minutes, followed by a Quick Release
8 – 9 inches -> Cook on High Pressure for 34-35 minutes, followed by a Quick Release
Can you freeze beets?
Raw beets don't freeze really well and usually have a grainy texture. We recommend you cook them before freezing.
To freeze, cook and after that fully cool them. Next, add them to freezer-safe Ziploc bags and freeze for up to 3 months.
Also, defrost before the serving, the best and most delicious way is to leave them in the fridge overnight to defrost. Discard any excess liquid and serve.
Save Recipe
Author: Catalina Castravet
Serves: 6 beets
Prep time:

10

minutes
Cook time:

25

minutes
Total time:

35

mins
Calories: 55 Carbohydrates: 5 Protein: 0 Fat: 0 Saturated Fat: 0 Cholesterol: 0 Sodium: 44 Potassium: 177 Fiber: 1 Sugar: 3 Vitamin A: 20 Vitamin C: 2.6 Calcium: 9 Iron: 0.4
Save Recipe
More recipes you might love