Brown rice is the popular whole grain alternative to the white one. Have it as a hearty and healthy side dish without the guilt! Learn how to cook it perfectly with this easy recipe.
We have shared a lot of side dish recipes for you and it is about time to share this popular one. Add this to your menu rotation and also check this post on How to Cook Rice in the Instant Pot for another great cooking alternative.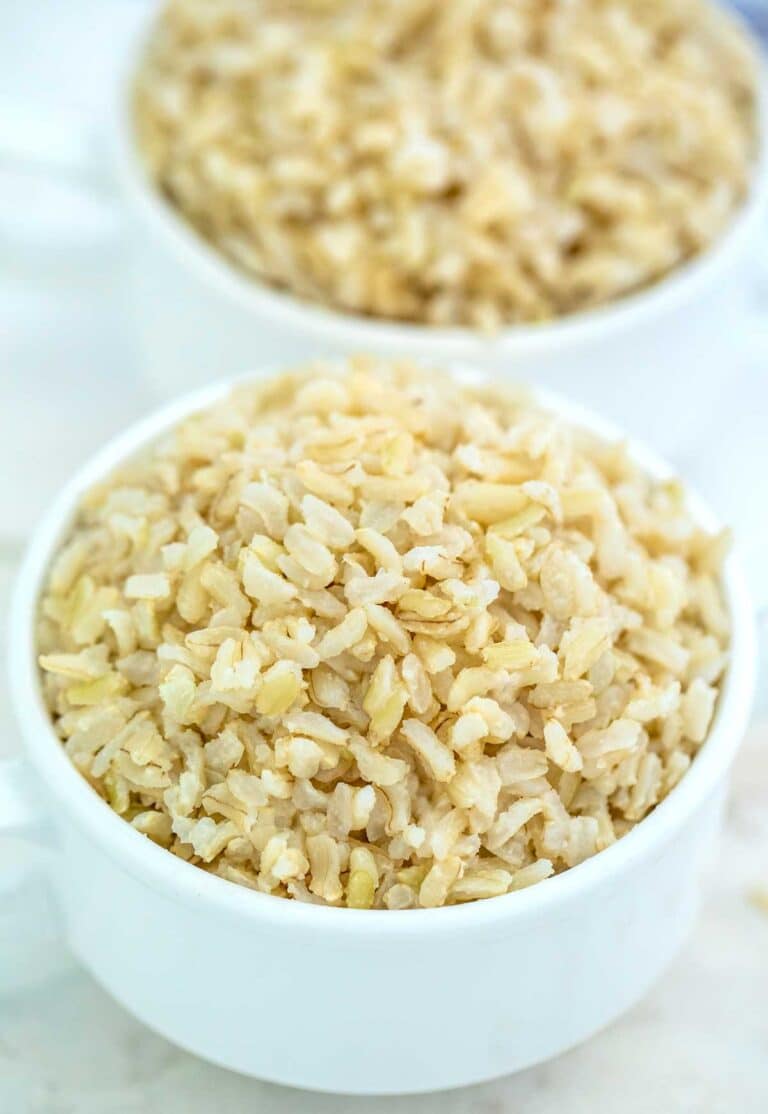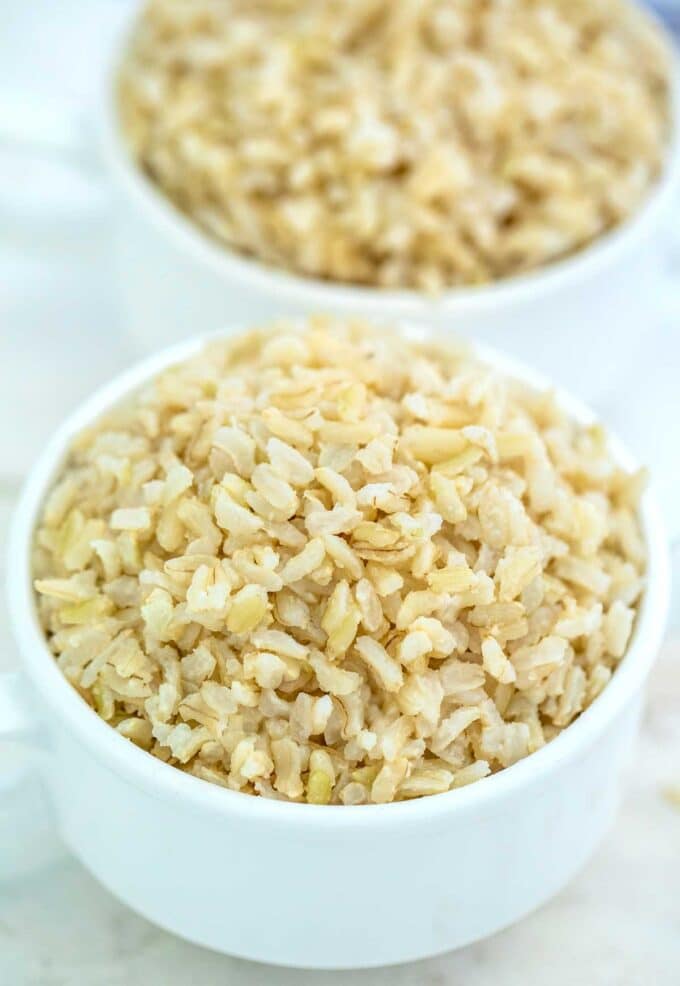 How to Cook Brown Rice
Brown rice is a popular side dish among those trying to make more nutrient rich choices. This is enough reason to believe that this amazing superfood is healthy.
But not all people know how to properly cook it. I, for example, always used to end yo with a mushy end result until I finally learned the trick!
And it is not at all difficult! You also do not need any special kitchen gadgets to make it, just a regular pot will do.
Serve it alongside savory dishes and you are all set for a nice dinner or lunch. With this easy recipe, you will learn how to cook it perfectly every time without the need to experiment.
What is brown rice?
It is a kind of whole grain that can be short, medium, or long. It is stripped off of its husk, but the inner hull, bran, and germ are still intact.
The white version is what you get if you process this further removing the rest of the hull, bran, and germ. However, this process also removes much of the nutritional content including the fiber.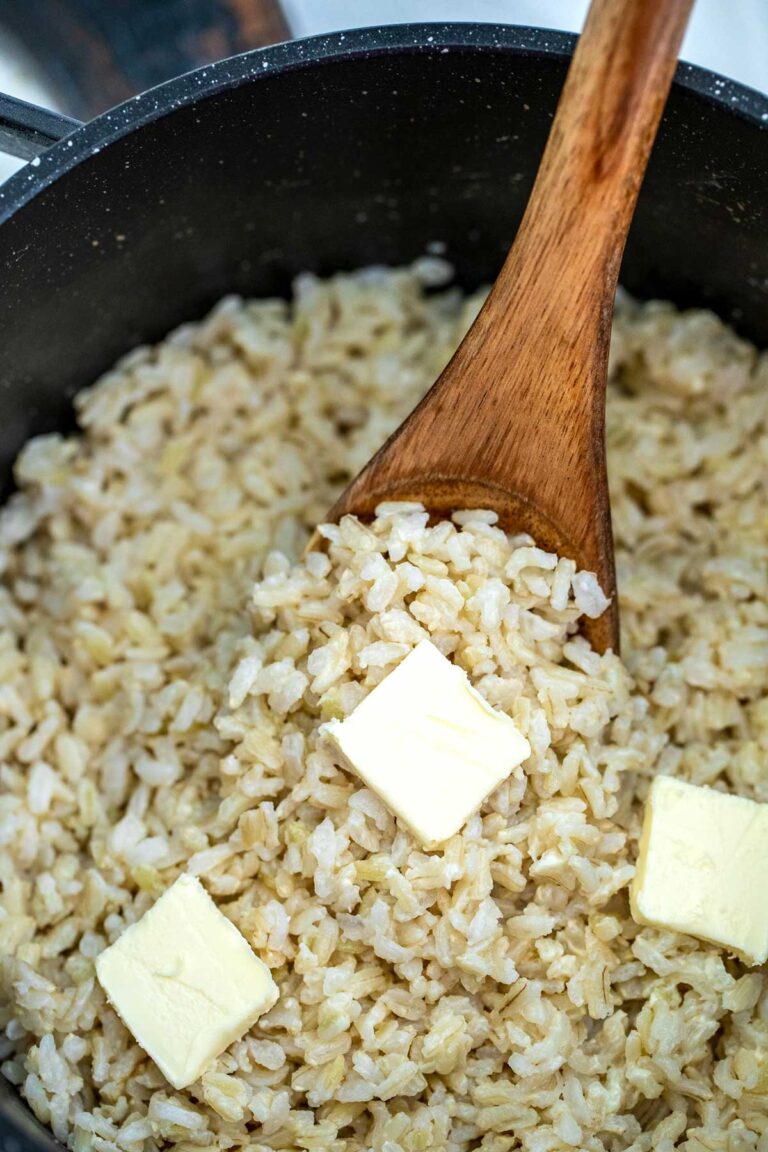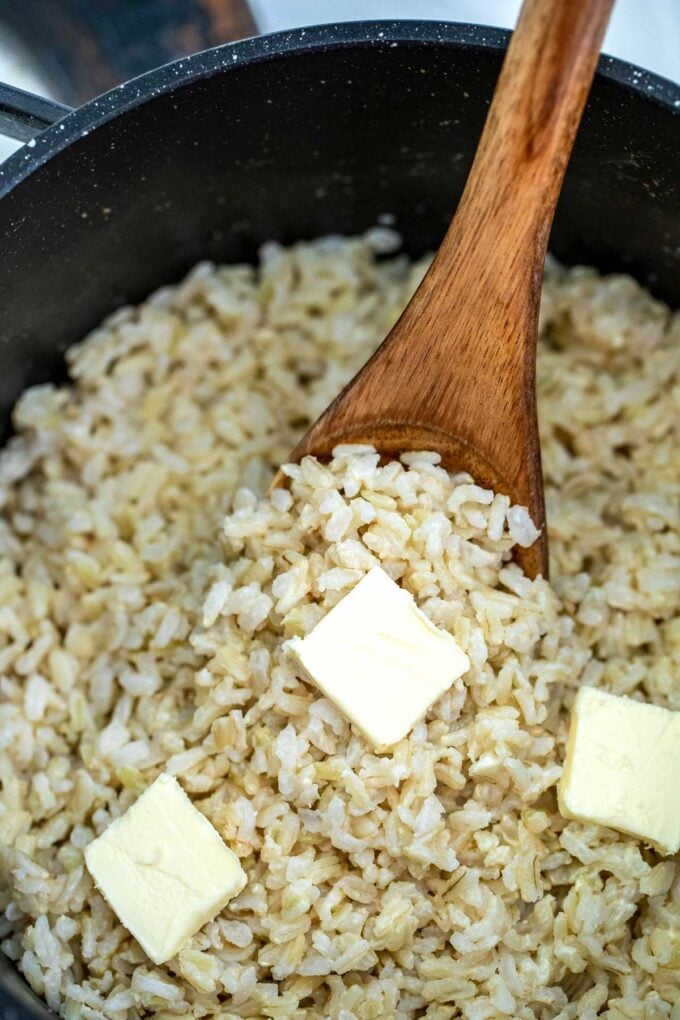 Is brown rice healthy?
Yes! In a lot of regions in the world, this is a staple food as it is a rich source of carbohydrates. Compared to its refined version, it is healthier in terms of nutritional content since it still has the nutrient-rich bran and germ.
Bran is the remnant of the husk and is rich in fiber. On the other hand, the germ is the part that can develop into a new plant and has all the nutrients that a new seedling will need to germinate and grow.
Both the bran and germ are not present in the refined version, only the carbohydrate-rich endosperm is.
What are the benefits of brown rice?
Now that we know that it is healthy and what sets it apart from the refined version, let us drill down further. It is fiber-rich and what does fiber do to the body?
It keeps you feeling fuller for longer. This accounts to weight loss and helps you better control the hunger.
And not only that, this grain has a lot of minerals and vitamins based on the USDA database like the following:
minerals: calcium, iron, magnesium, potassium, phosphorus, sodium, zinc
vitamins: thiamin, riboflavin, niacin, folate, and vitamins A, B, C, and D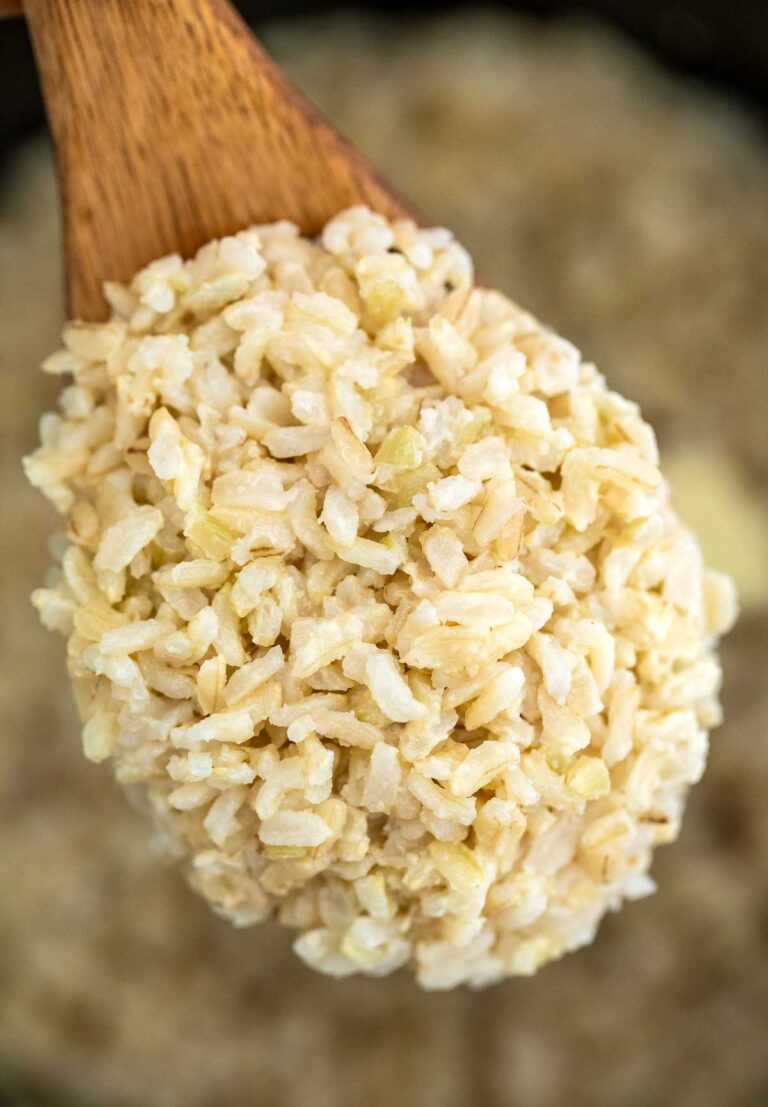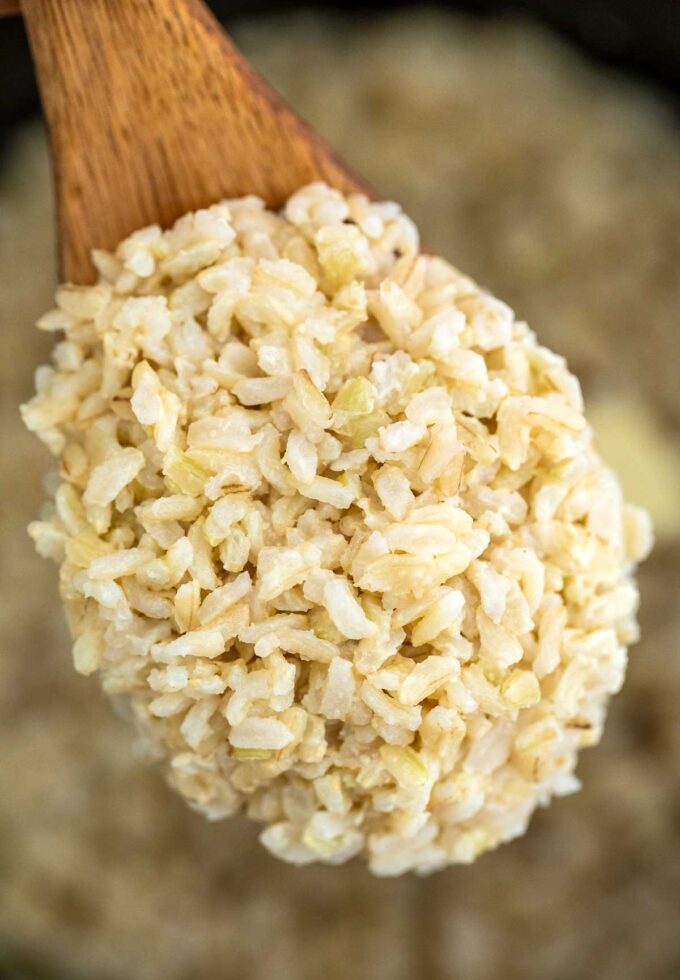 How to cook brown rice?
The magic water ratio is 6 parts of water per part of grains. Then, follow these steps:
Wash: Rinse the grains under running water.
Boil: Following the water ratio, boil enough water in a pot. Then, add in the grains and let the water boil for 30 minutes leaving the pot uncovered.
Drain: Remove the liquid, leaving the boiled grains in the pot, and then, cover. The residual heat and moisture will cook it further to perfection.
Serve: Let it rest for about 10 minutes, then, uncover and fluff. Serve it hot, with or without seasoning.
Why do you need to rinse rice before cooking?
This step removes any excess starch but hardly affects taste or texture. Hence, you can skip this if you need to.
Although, you can also consider the type should you wish to skip this or not. Short grains tend to stick together more compared to long grains because of the starch content.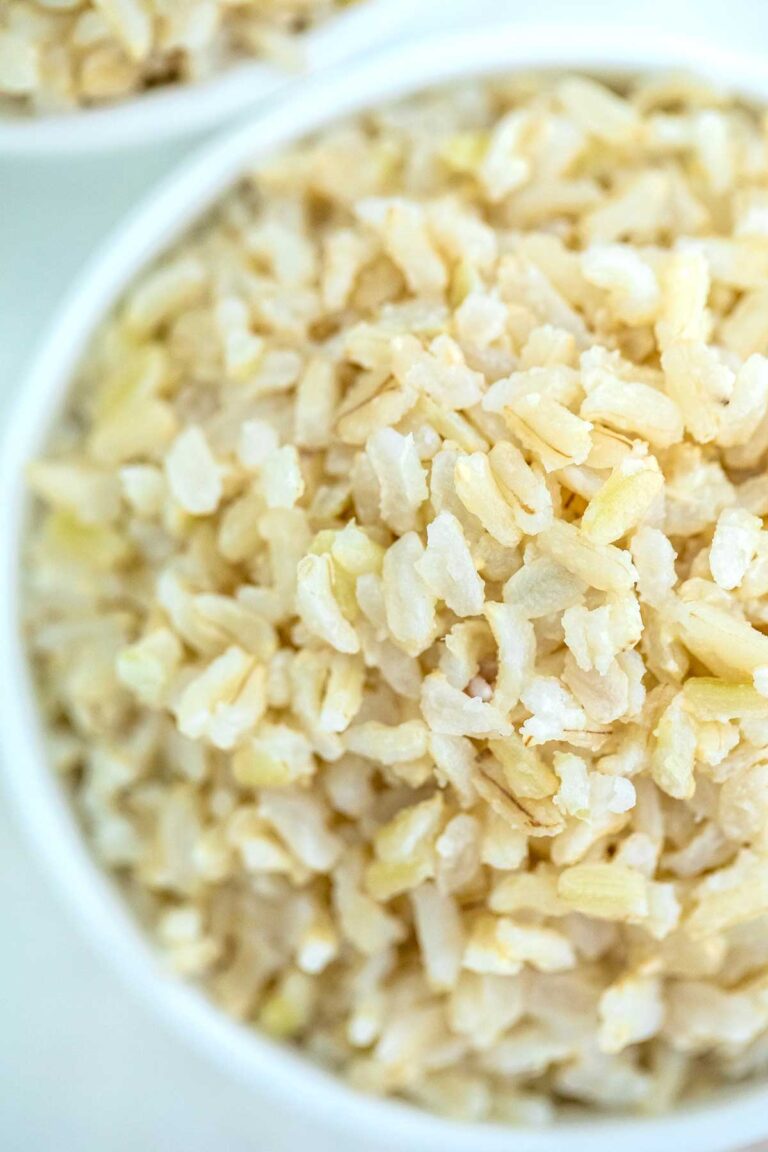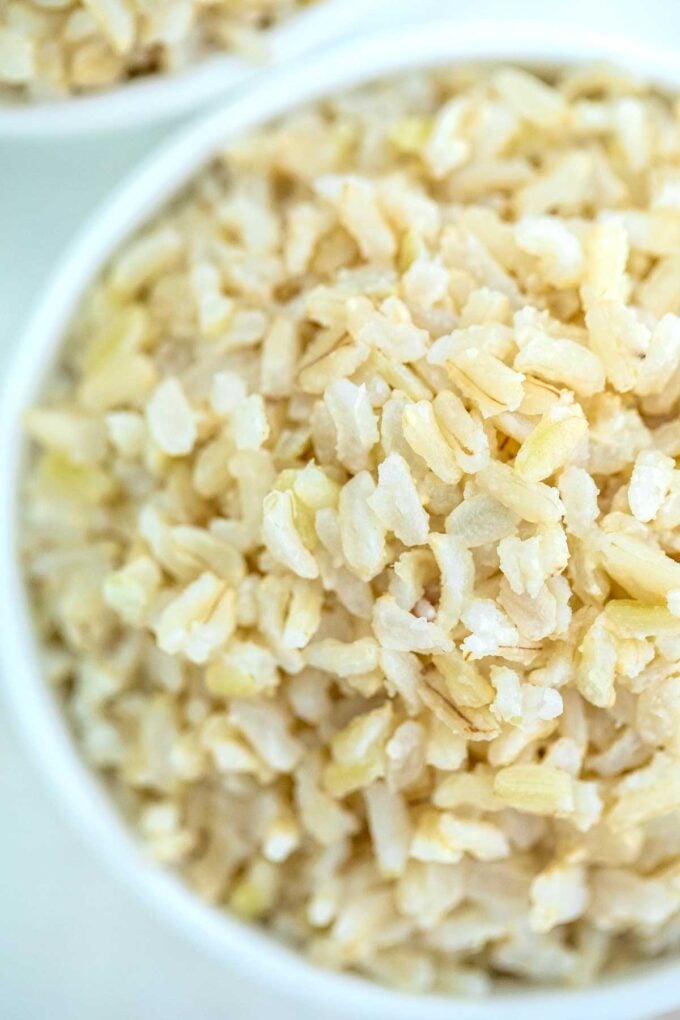 Do you need to soak brown rice before cooking?
In this recipe, soaking it before cooking is not needed. But, if you want to hasten the cooking time, this might help.
The idea is that it will start to absorb water even before cooking to soften it up. However, you may need to experiment on the soaking time depending on the desired texture.
How to Store:
Refrigerate: You can store it in the fridge for 4 days, tightly covered once cooled.
Freeze: If you wish to extend the shelf life, then, put it in freezer bags and freeze for 6 months and beyond.
To reheat: Spray with some water and reheat in the microwave.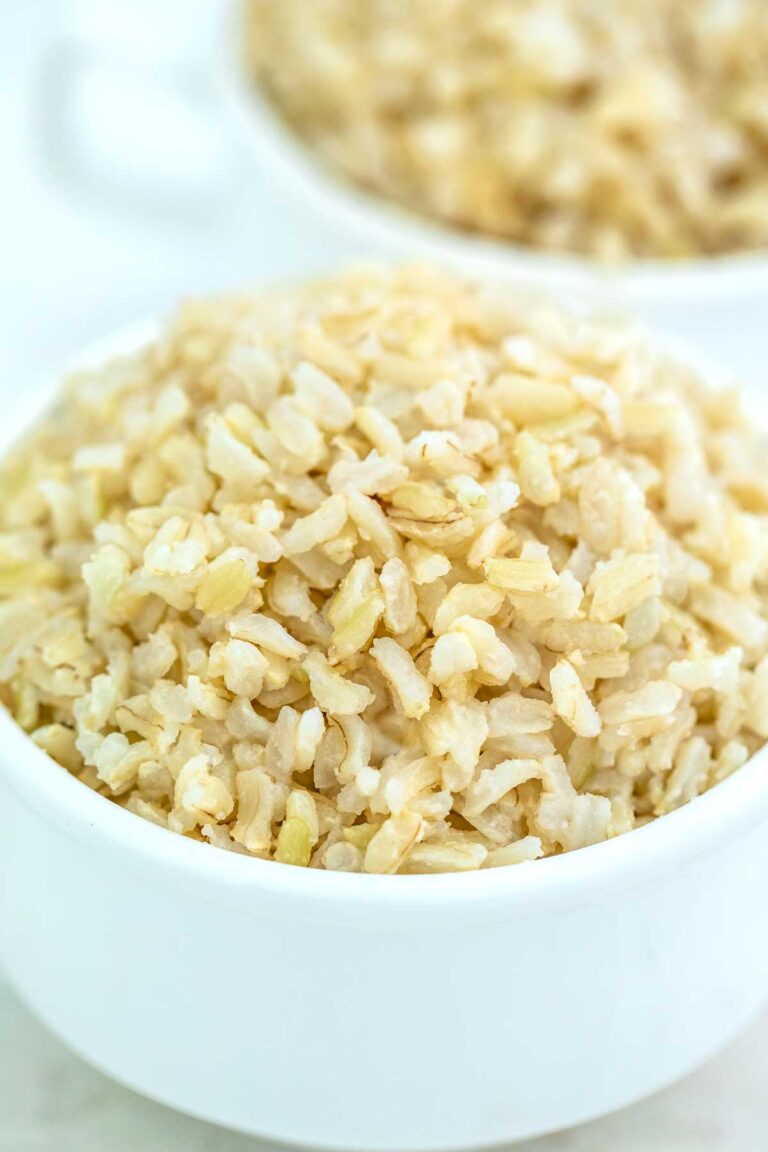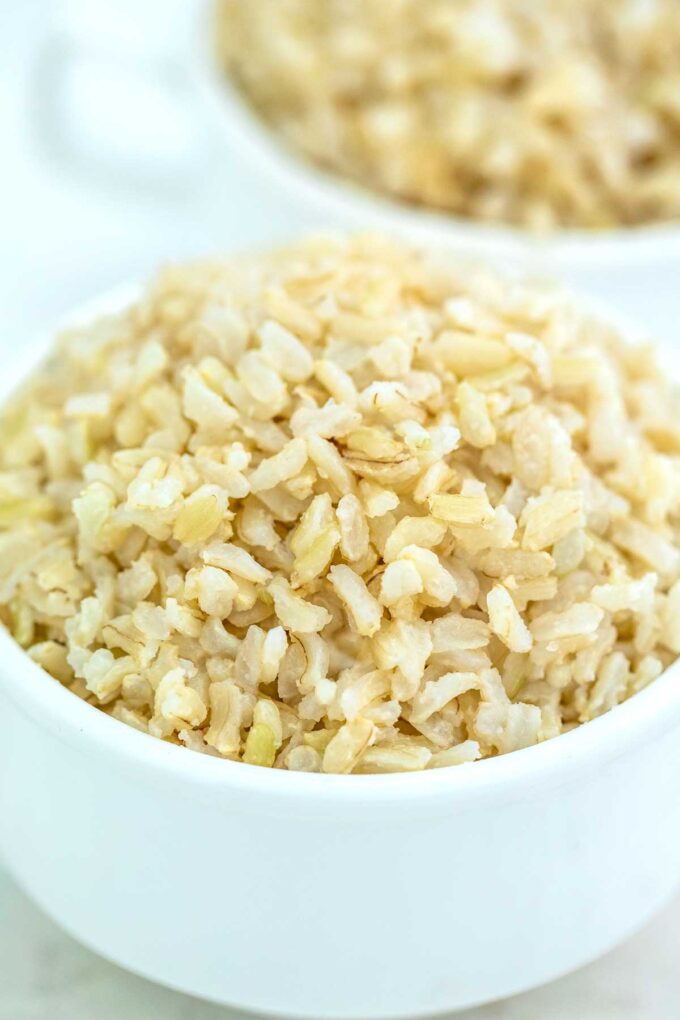 Recipe Tips:
In storing it, allow it to cool faster before refrigerating by putting it in shallow containers. You have a total of two hours from cooking to refrigerate it for food safety reasons.
Suggested seasonings are kosher salt and soy sauce (or tamari for a gluten-free option).
This is a perfect side dish for our Asian-inspired and Mexican recipes.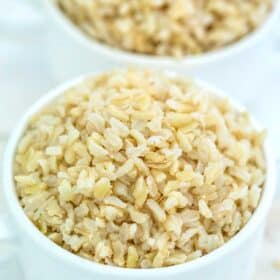 How to Cook Brown Rice
Brown rice is the popular whole grain alternative to the white one. Have it as a hearty and healthy side dish without the guilt! Learn how to cook it perfectly with this easy recipe.
Save
Share
Print
Pin
Rate
Ingredients
1

cup

brown rice

(short, medium or long grain)

6

cups

cold water

Pinch

of salt or soy sauce

1

tablespoon

butter

(optional - or use olive oil)
Instructions
Add 6 cups of water to a large pot and bring to a boil over medium heat.

Once boiling add the 1 cup of rice and boil, uncovered, for 30 minutes.

Using a rice colander or a strainer, drain off the remaining cooking water and return the rice to the pot.

Cover the pot and let the rice rest, off the heat, for 10 minutes, the residual heat will continue to cook it.

Uncover and use two forks to fluff it up. Add butter or olive oil for a richer taste.

Add salt or soy sauce to taste.
Nutrition
Calories:
197
kcal
|
Carbohydrates:
36
g
|
Protein:
4
g
|
Fat:
4
g
|
Saturated Fat:
1
g
|
Sodium:
54
mg
|
Potassium:
127
mg
|
Fiber:
2
g
|
Vitamin A:
125
IU
|
Calcium:
27
mg
|
Iron:
1
mg
More recipes you might love