Homemade Sweet Crescent Rolls with Cherries
Homemade Sweet Crescent Rolls are the perfect coffee companion, a delectable pastry filled with juicy cherries that is flaky, sweet and aromatic.
I love cherry desserts, and among my other favorite once are Lemon Cherry Cheese Danish and Cherry Cream Cheese Coffee Cake.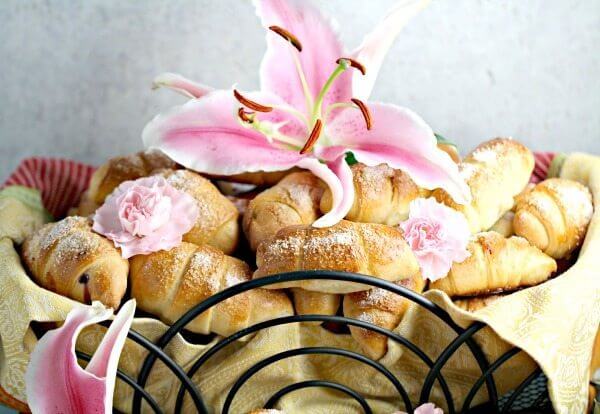 Homemade Sweet Crescent Rolls with Cherries
This is one nostalgic recipe! In Eastern Europe, these rolls are very popular and people usually make them for Christmas and Easter. I was always looking forward to winter vacation to go visit my grandparents and stuff my face with homemade pastries. Also, I used to wake up to the amazing aroma of freshly baked homemade sweet crescent rolls that were stuffed with gem or cherries. The sweet scent made the house smell amazing and well worth the wake up call on a cold winter morning.
Its not a secret that I love dessert for breakfast. I am a total believer that starting your day with something sweet brings you luck. Just look at this pastry basket, isn't it the perfect coffee companion?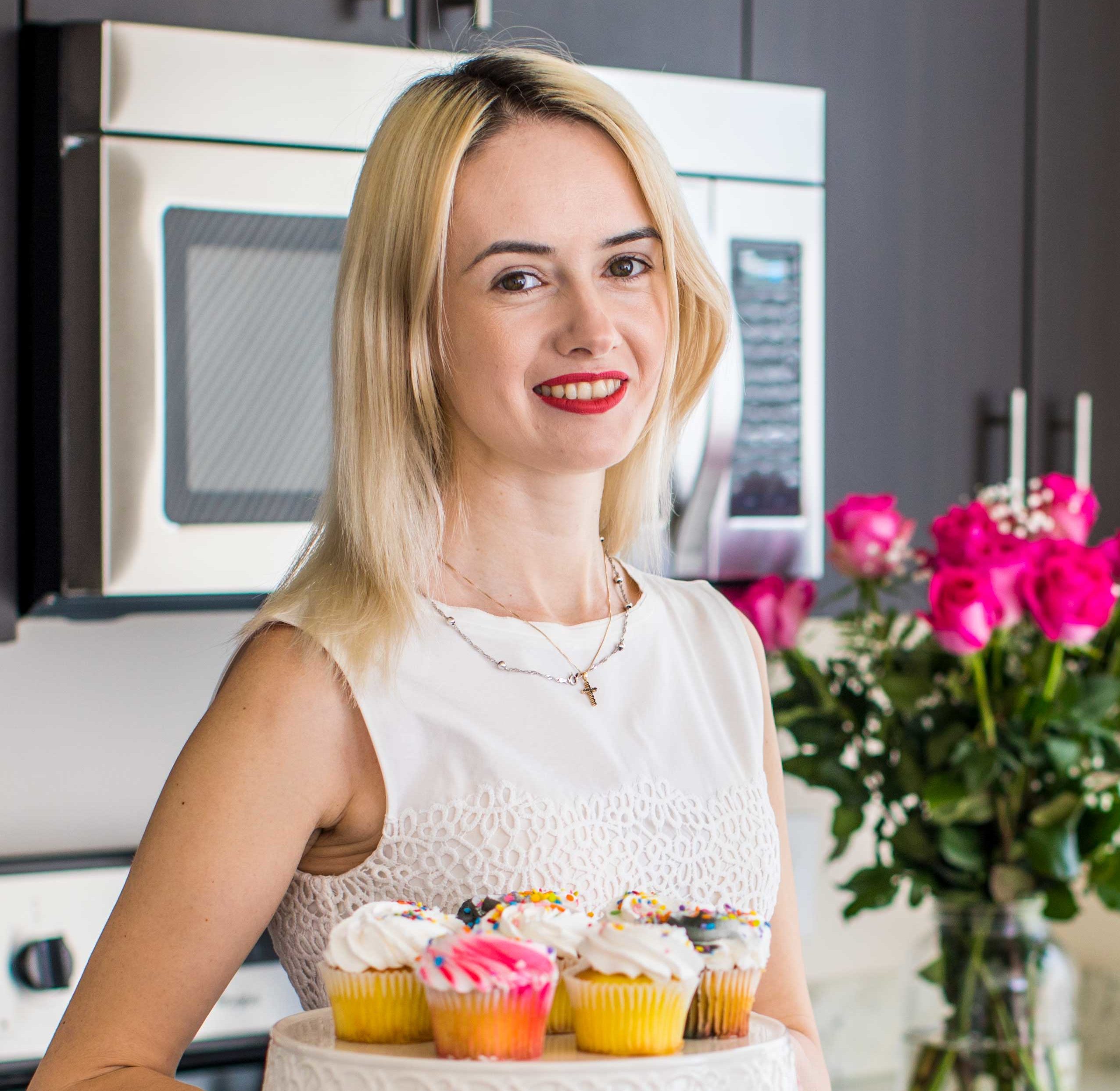 Follow us on Pinterest for more delicious recipes!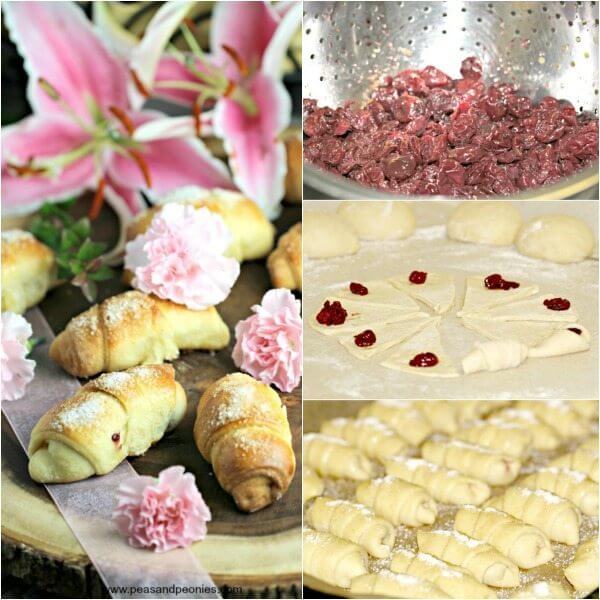 These mini rolls are super addictive. Firstly, the flaky dough is just slightly sweet mostly from the sugar topping. Usually, I choose to fill mine with cherries, since I am forever obsessed and totally in love with them. Also, I used canned sour cherries, but you can totally use fresh once. However, I prefer canned since they are pitted, and in my opinion juicier, since they retain some of the juice after draining.
In addition, the rolls can be stuffed with chopped chocolate, gems, slices of apple, or other mixes.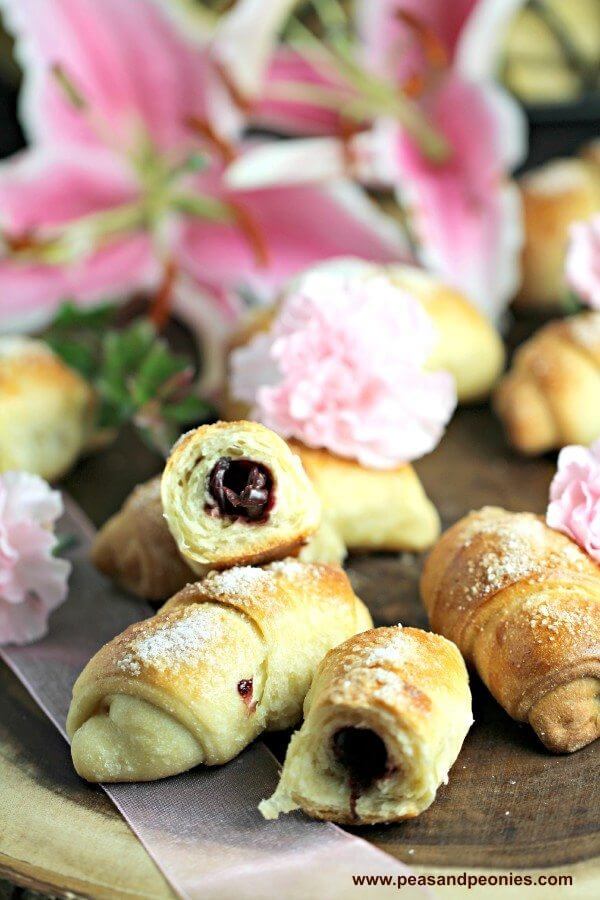 I am always in a great mood when I have these on hand. They are the perfect pick me up dessert. Because the softness, flakiness and the sweetness combined with the sour cherries create the perfect blend of flavors.
Save Recipe
Homemade Sweet Crescent Rolls
Author: Catalina Castravet
Serves: 40 servings
Prep time:

1

hour

30

minutes
Cook time:

20

minutes
Total time:

1

hr

50

mins
Nutrition information
Calories: 60 Carbohydrates: 12 Protein: 1 Fat: 0 Saturated Fat: 0 Cholesterol: 5 Sodium: 65 Potassium: 48 Fiber: 0 Sugar: 2 Vitamin A: 130 Vitamin C: 0.2 Calcium: 19 Iron: 0.8
Save Recipe
More recipes you might love
Categories: