Healthy Roasted Butternut Squash Trifle
Healthy Roasted Butternut Squash Trifle is light and creamy while still on the healthy side. The Trifle is gluten free and loaded with beautiful flavors and textures.
We love making Trifles because they are the most easy and yet stunning desserts. I have quiet a few on the blog for you to enjoy, like delicious Brownie Trifle Pudding, Coconut Tiramisu Trifles and Butterscotch Banana Trifle.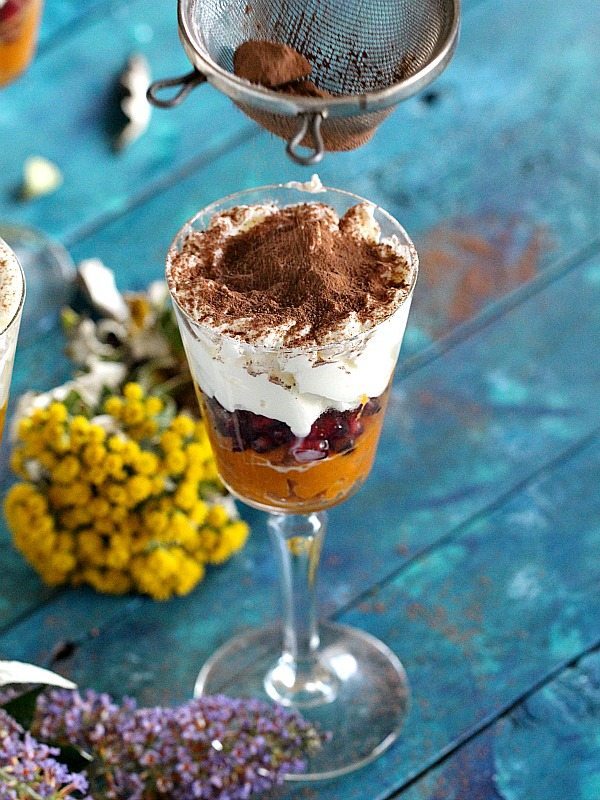 Butternut Squash Trifle
This Roasted Butternut Squash Trifle is the type of dessert I like to have on a weeknight, because its sweet, delicious, yet not heavy. Also, with Valentine's Day approaching, this would be such a perfect dessert to serve or to share with your sweetheart. In addition, its easy to make and looks just stunning.
This Roasted Butternut Squash Trifle is very easy to make. It has sweet notes of cinnamon and brown sugar. The squash is roasted to perfection, pureed and topped with crunchy and juicy pomegranate arils. A cloud of sweet and fluffy whipped cream is added on top for a creamy and indulgent finish. A little unsweetened dark cocoa powder adds the perfect bitter contrast and finish to this stunning dessert.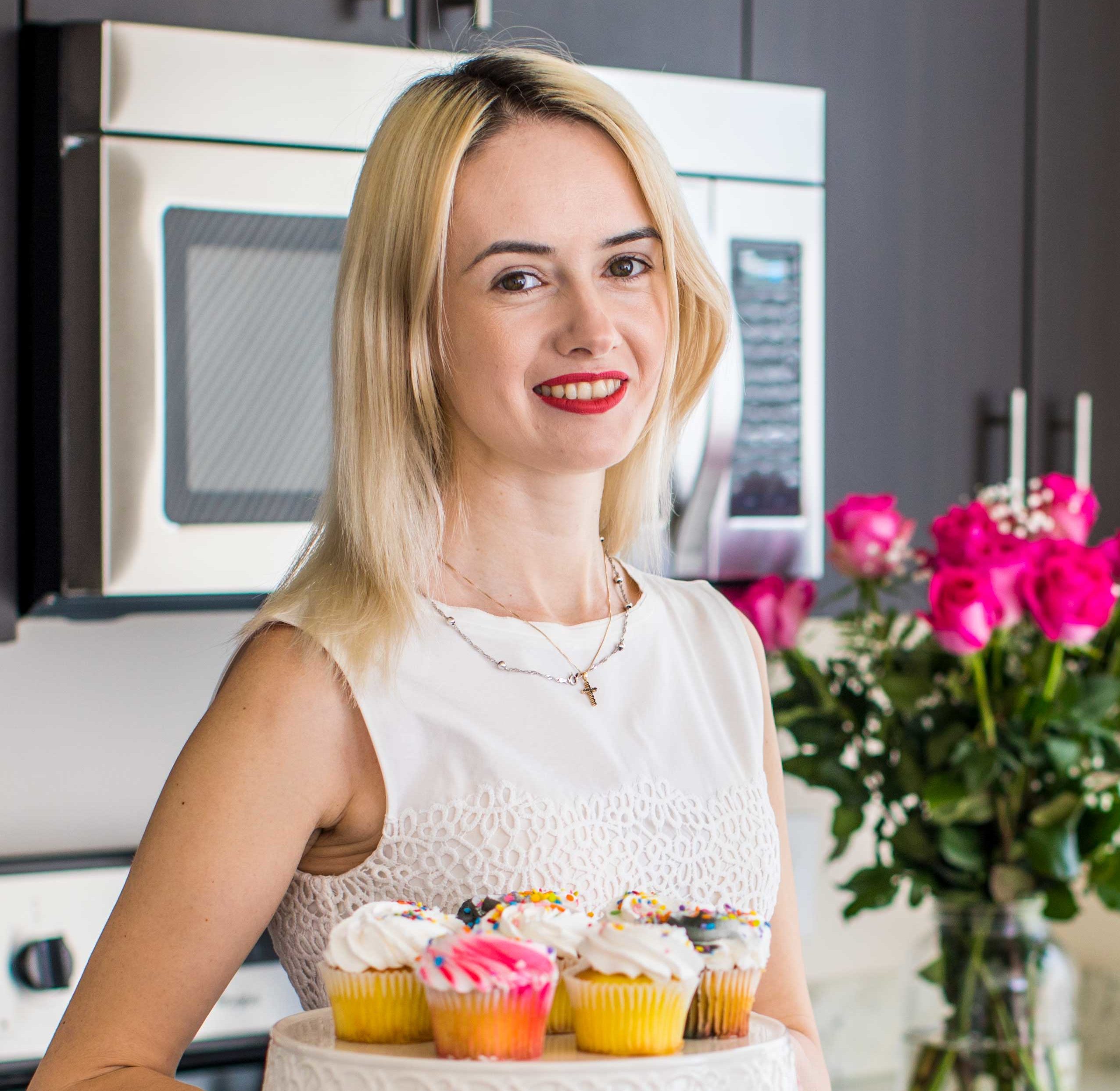 Follow us on Pinterest for more delicious recipes!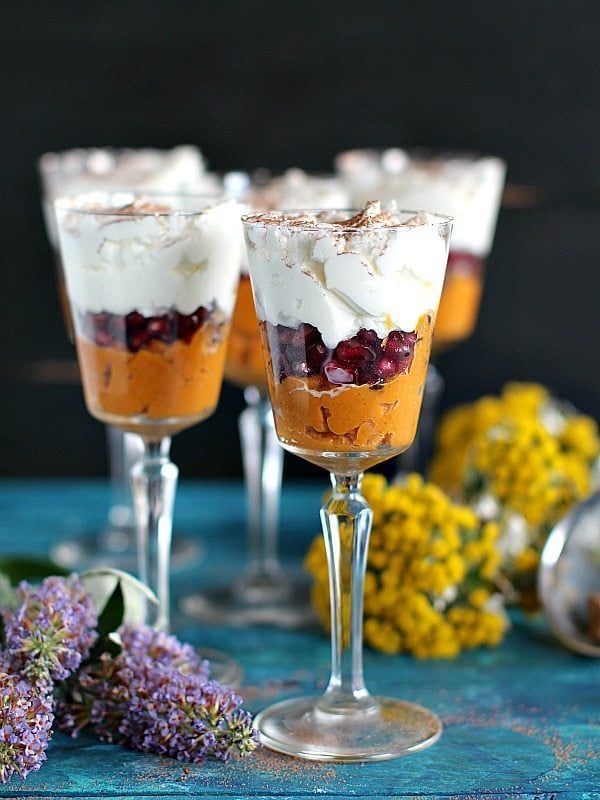 Why You'll Love These Butternut Squash Trifles:
They are rich and refreshing, and would be a show stopper dessert.
Also, easy to find ingredients and minimum prep work is needed.
Perfect for brunch parties and for bigger crowds.
In addition, perfect for Valentine's Day occasion.
Can be made 1 day in advance so you don't have to worry about a last minute dessert.
Can be served with variation of topping such as shaved almonds, pistachios, blueberries, raspberry.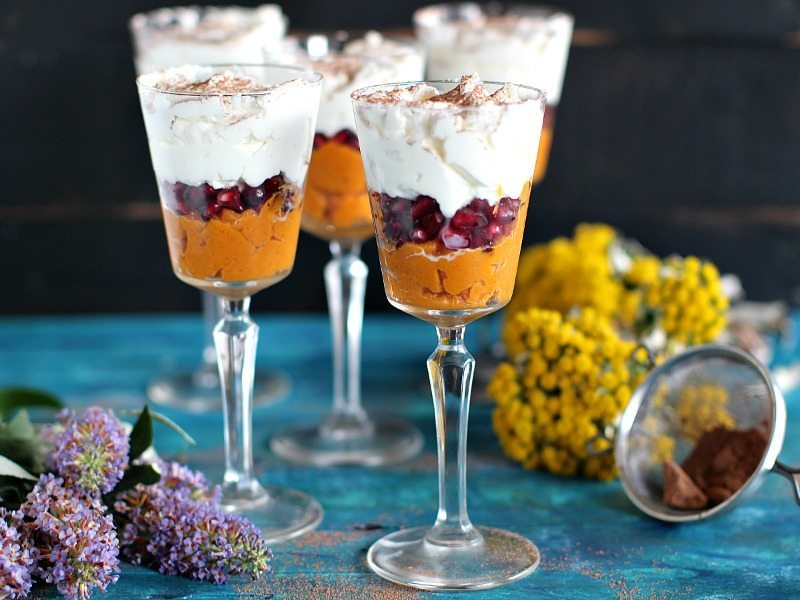 What is a Trifle desert?
Trifle in English cuisine is a dessert made with fruit, an a layer of finger or brownies and custard. It can be topped with whipped cream.
How long does the Trifle take to set?
Once you cover the brownies with whipped cream, cover the dish with cling film and leave to set in the fridge for about two hours. It is best for trifle to settle for few hours before serving.
Can you store the Trifle?
Leftover trifle can be stored, loosely covered in the fridge, for up to 3 days, after which it will still be edible but the trifle will be very soggy and the cream will become looser, soaking up the whipped cream and syrup. Best to eat the trifle within 2-3 days.
Can you freeze the Trifle?
Freezing the trifle is not recommended, as the cream wouldn't freeze well, and upon defrosting it will become watery.
Save Recipe
Butternut Squash Trifle
Author: Catalina Castravet
Serves: 6 servings
Prep time:

30

minutes
Cook time:

1

hour
Total time:

1

hr

30

mins
Nutrition information
Calories: 429 Carbohydrates: 31 Protein: 3 Fat: 34 Saturated Fat: 22 Cholesterol: 108 Sodium: 36 Potassium: 596 Fiber: 4 Sugar: 14 Vitamin A: 14455 Vitamin C: 30.9 Calcium: 119 Iron: 1
Save Recipe
More recipes you might love
Categories: