Floral Chiffon Maxi Dress and Rhinestones High Heel Sandals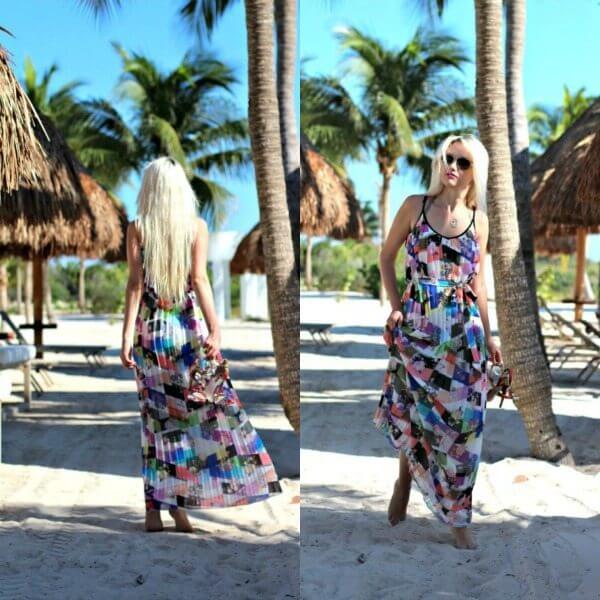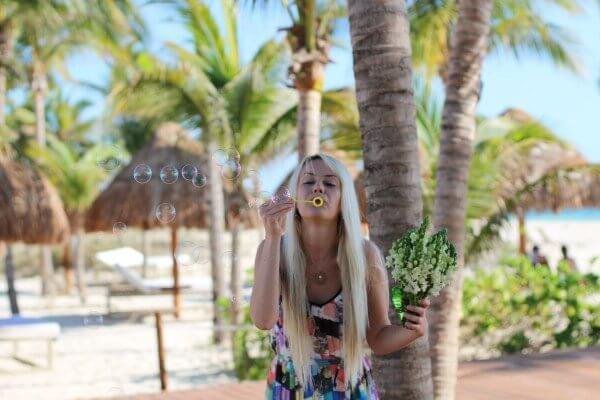 Dress: Macys's BAR III | Sandals: Macy's INC International Concepts | Makeup: BB Cream Tarte | Sunglasses: Kate Spade New York | Lips: MAC lipstick in Pink Nouveau, MAC pencil in Candy Yum-Yum and MAC lip gloss in Pink Poodle |
Our vacation is almost coming to an end, one more day to enjoy the paradise and head back to New York. So far we have been blessed with great weather, the kids had a blast playing in the sand and swimming in the ocean. The adults worked on their tans and had way too much good food that I still have to share here.
Yesterday has been a very special day for me, my grandmother turned 73 years old, and even if I am thousands of miles away we decided to celebrate, and for our dinner I wore a floral chiffon maxi dress. I have spotted this pleated chiffon dress on a recent trip to Macy's and the fun geometrical prints combined with flowers totally won me over. I like the different bright colors, the shapes, the airy and elegant feeling that envelopes me when I wear it.
I paired the dress with my recent new pair of bright, colorful and fun high heel sandals adorned with purple rhinestones and a red and floral summery print. This was the first time when I wore these heels, and they were very comfortable and I like how sophisticated and chic they look.
This is the kind of look that transitions so well from day to night, from a leisure walk on the beach to a casual dinner, it can be fun, it can be romantic, and the great thing is that with such a fun print you don't have to worry too much about accessories.