Fall Tweed Dress and Mustard Boots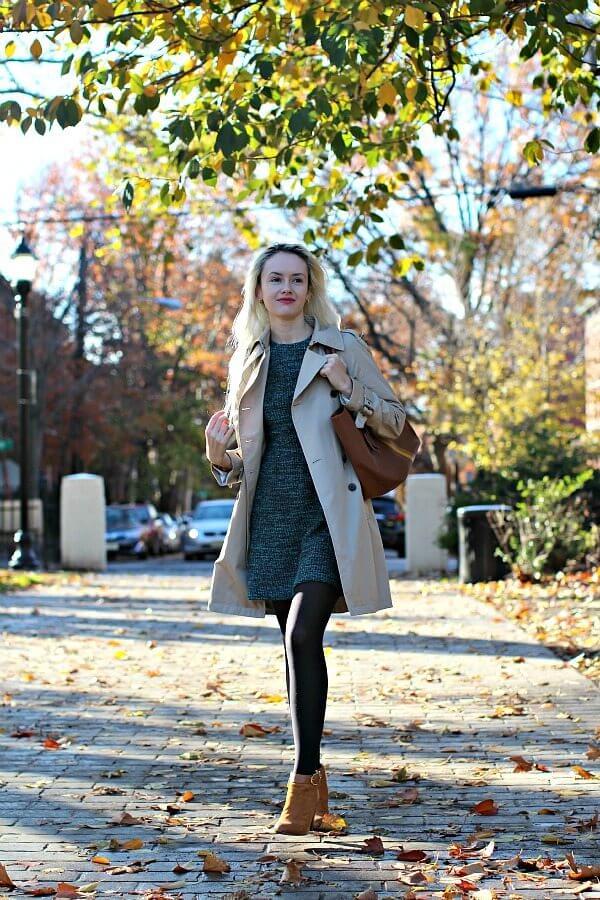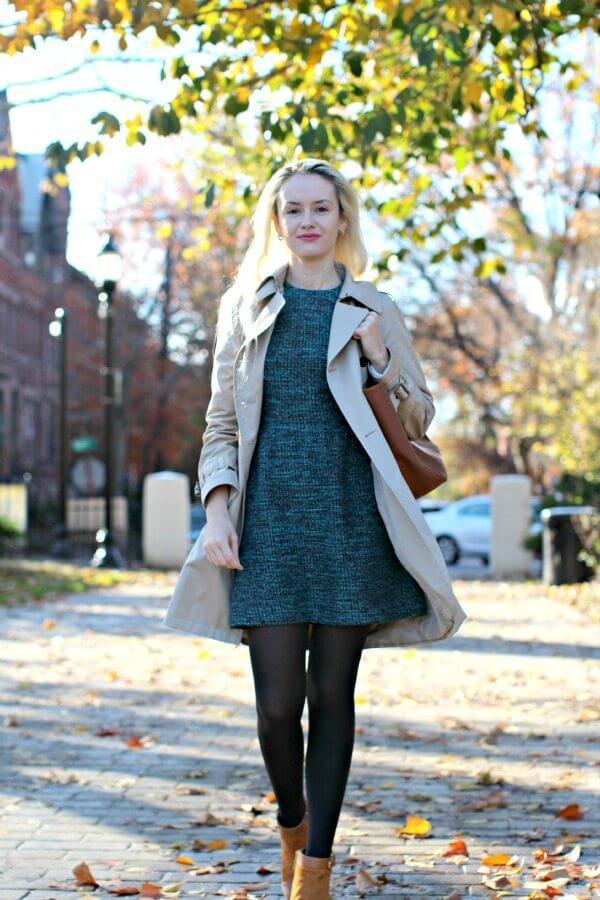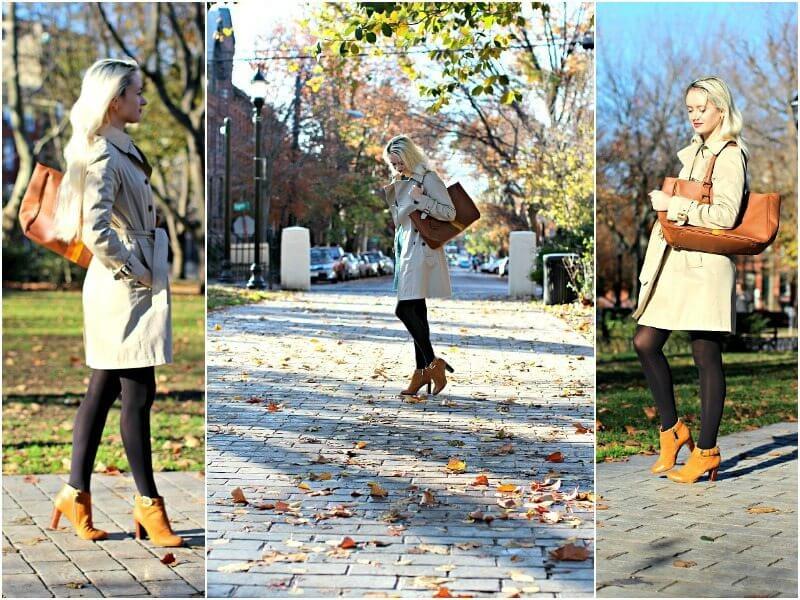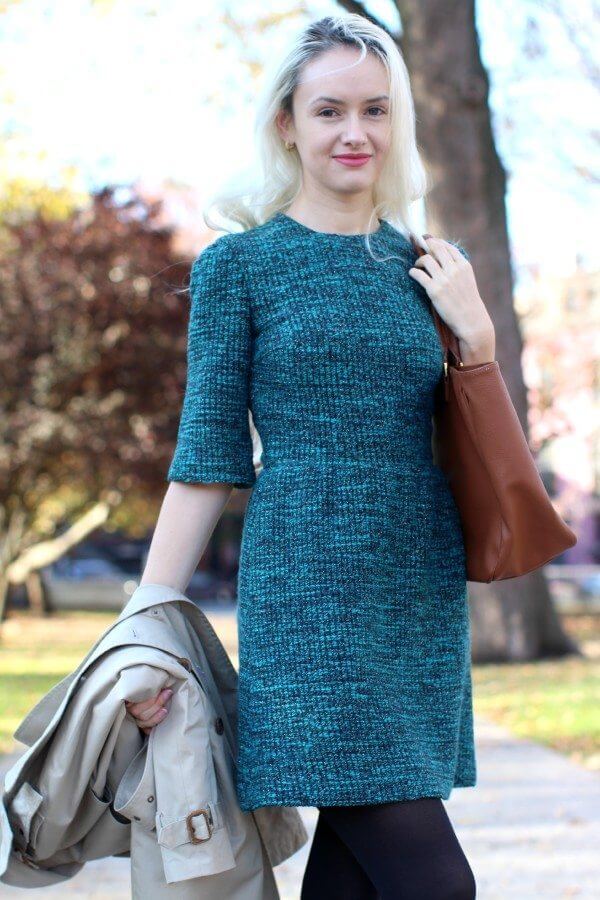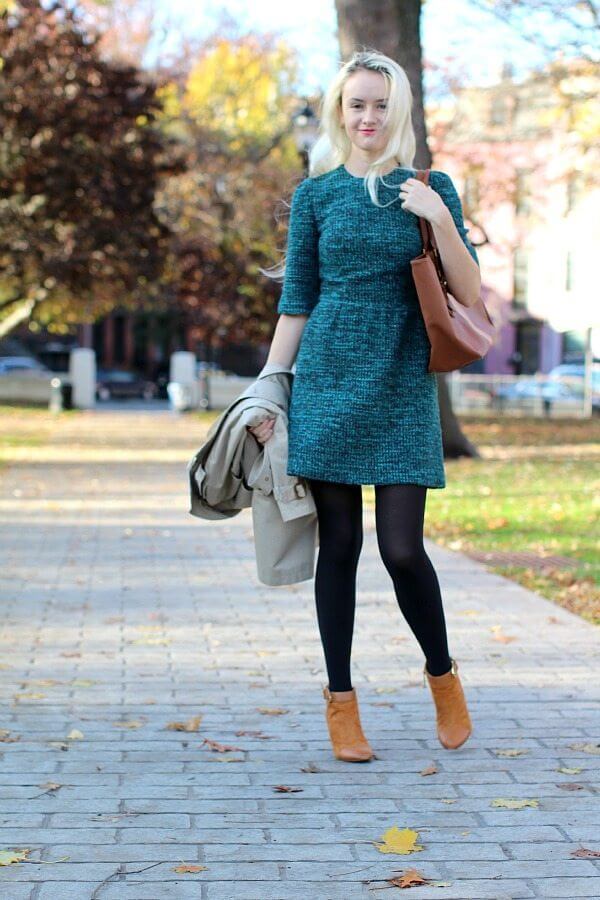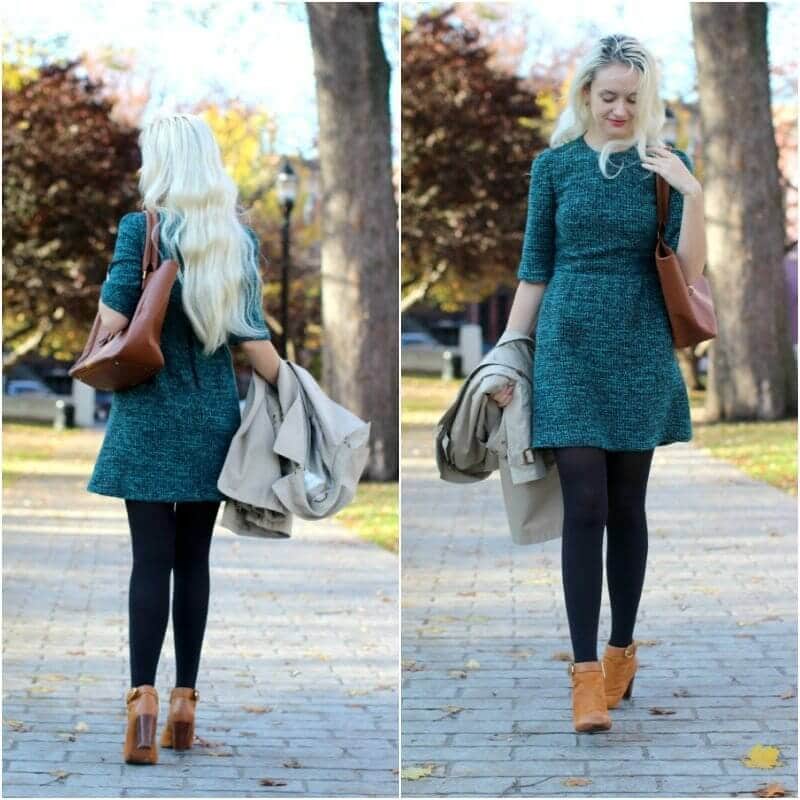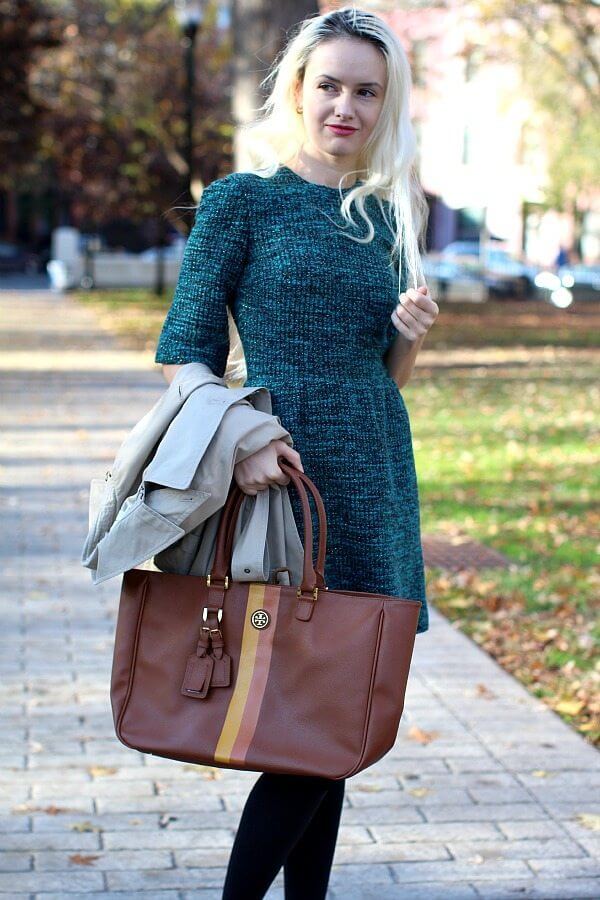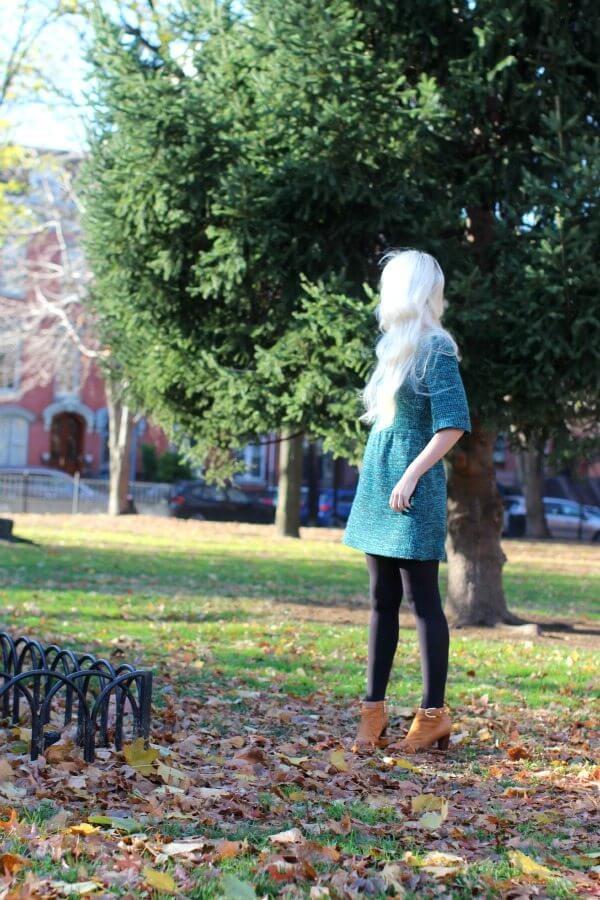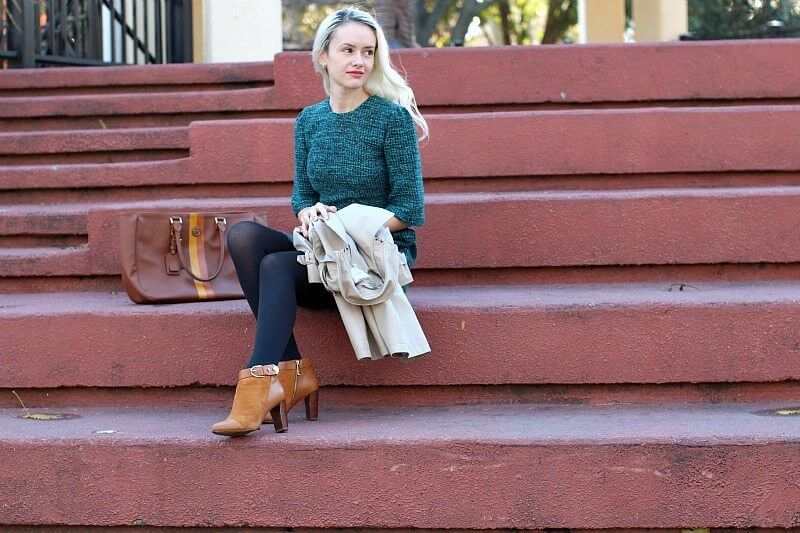 Dress: Alice + Olivia | Bag: Tory Burch| Ankle Boots: Rachel Zoe |Trench Coat: Banana Republic |Makeup: BB Cream Tarte | Eyes: Black Dior mascara | Lips: MAC Creme de la Femme, MAC pencil in in Anticipation | Earrings – Movado with yellow diamonds |
The fall is starting to settle in and I am very excited to play with my new purchases. Last weekend we hit the near by Hamilton Park to enjoy the crisp fall weather and beautiful foliage. This was the perfect occasion to put on a fall tweed dress and mustard boots completed with a mustard shoulder bag and my beloved light weight coat from Banana Republic.
I got this jewel-tone Alicia + Olivia tweed dress from Nordstrom recently and I like its flattering silhouette and rich color. The cut is perfect for office days, but fun enough to wear it for a dinner or fall brunch. I am so NOT a cold person, and with my love for dresses this may be a problem during cold weather, but I am very happy that this season I found some gorgeous dresses that will also keep me warm.
Another favorite in this outfit are my ankle boots from Rachel Zoe that unfortunately are sold out everywhere. I got them two years ago and I love their rich mustard color, it goes hand in hand with the fall colors and when combined with my Tory Burch bag and cream coat they add the perfect touch and pop of color to a fall inspired outfit.
I am so enjoying this time of the year, with gorgeous weather and leaves in so many fabulous colors. I was telling my husband that we should go out for more morning walks. Hamilton Park is such a nice location in Jersey City, Sebastian is having fun running around and playing, while we can enjoy a beautiful morning outside.
Wishing everyone a great weekend and I will see you soon with more pictures of our adventures!