Face Painting Birthday Party
This post may contain affiliate links. Please read my disclosure policy.
Sharing delightful moments from our son's birthday pool party, filled with good food, joy, friends, games, face painting and ballon twisting!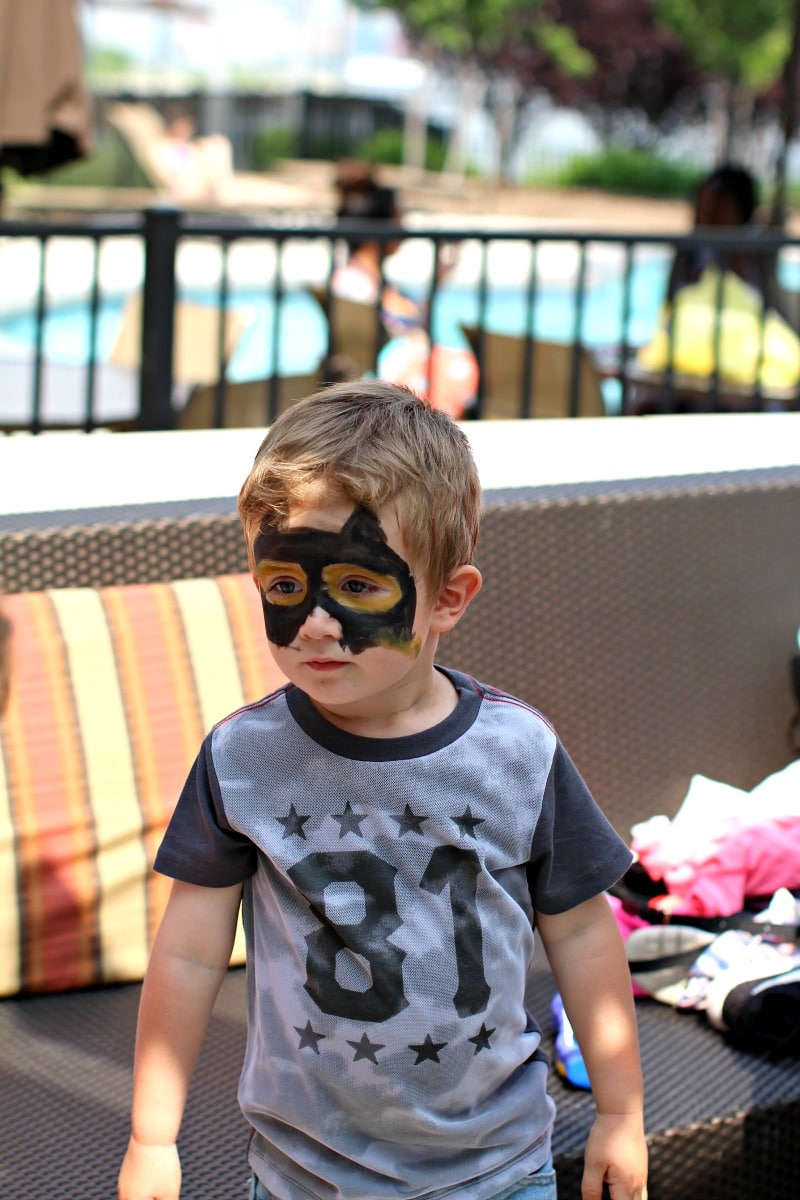 Meet my superhero! Our little nugget turned 3 years old a few weeks ago and just like he requested we celebrated with face painting and a huge party to wish him Happy Birthday! Since you guys know that I made a Batman Cake for him, I figured that I would share some highlights from our celebration since it was so much fun.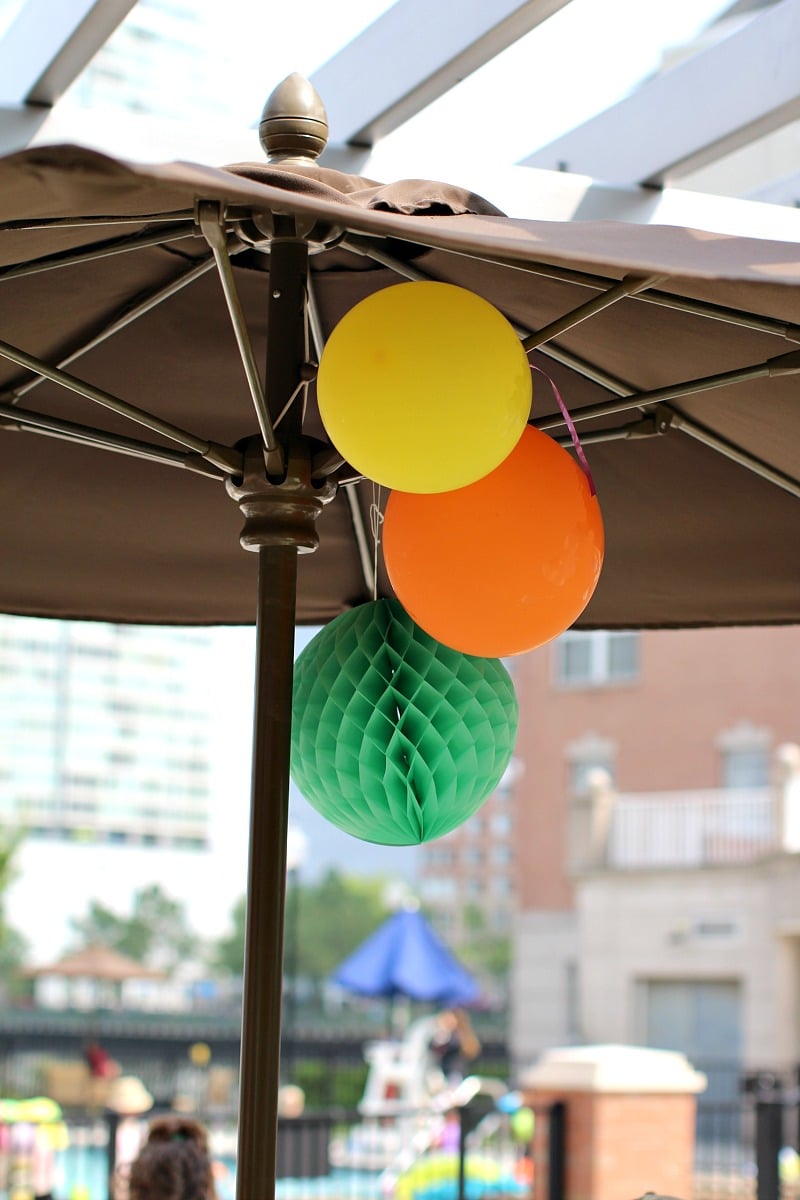 Our son's birthday party has become an annual event for us, we take the opportunity to invite all of our friends for a day long celebration, filled with good food, games , fun and some pool time. The kids had a blast running around, playing in the water, chasing each other and their favorite activity by far was the face painting by Andrew.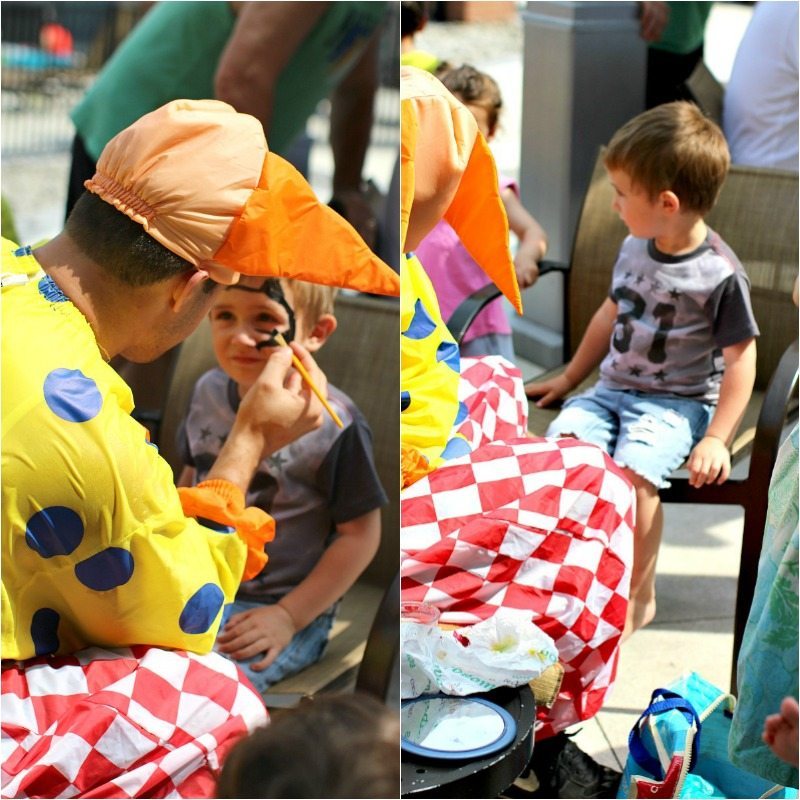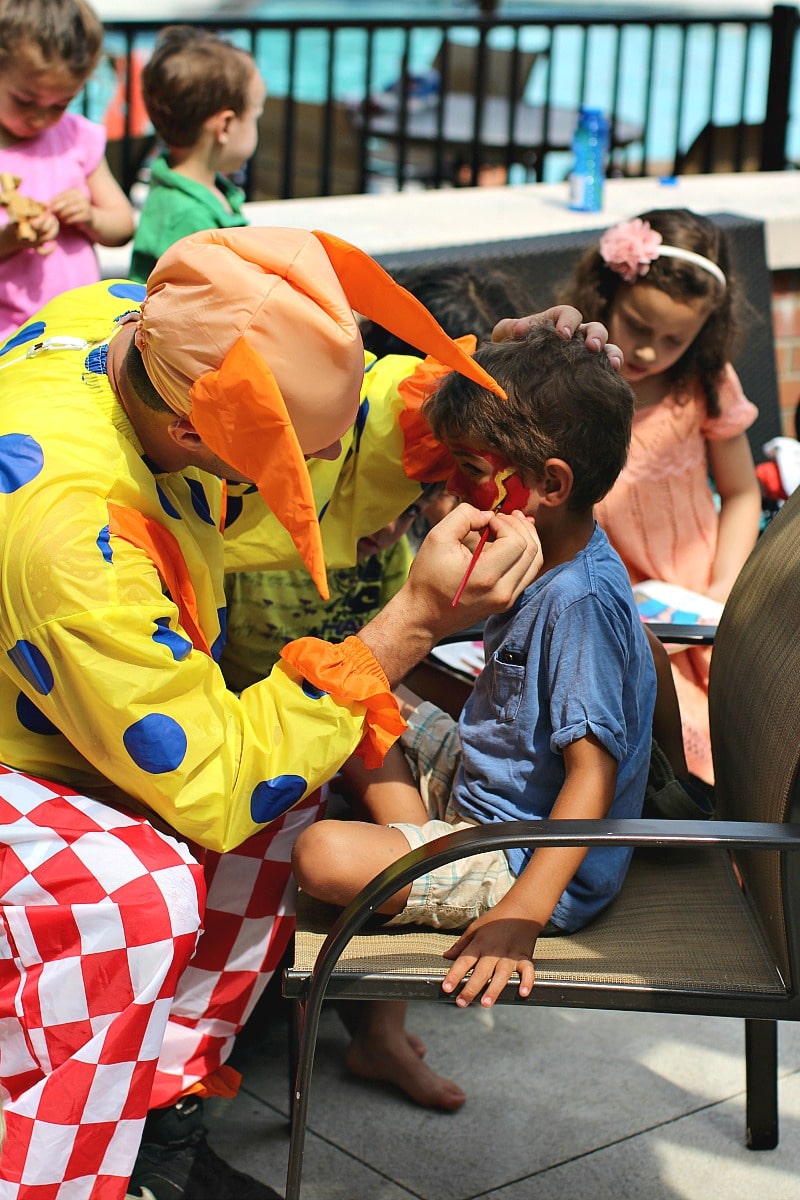 The kids were so happy and enthusiastic to have their favorite characters painted on their faces. All of them patiently lined up and this kept them busy for a good two hours. We have hired Andrew from SkyelightEntertaiment.com and I must say that we LOVED their service. Andrew, was amazing with the kids, everyone was happy and they had such a good time. The owner of the company was very nice, and even with our short notice she was able to find a clown to send to our party. Andrew did face painting and ballon twisting. I highly recommend them for your party if you are in the NYC metro area. This kept the kids busy and happy, which is gold for the parents. We got a chance to chat and enjoy each others company.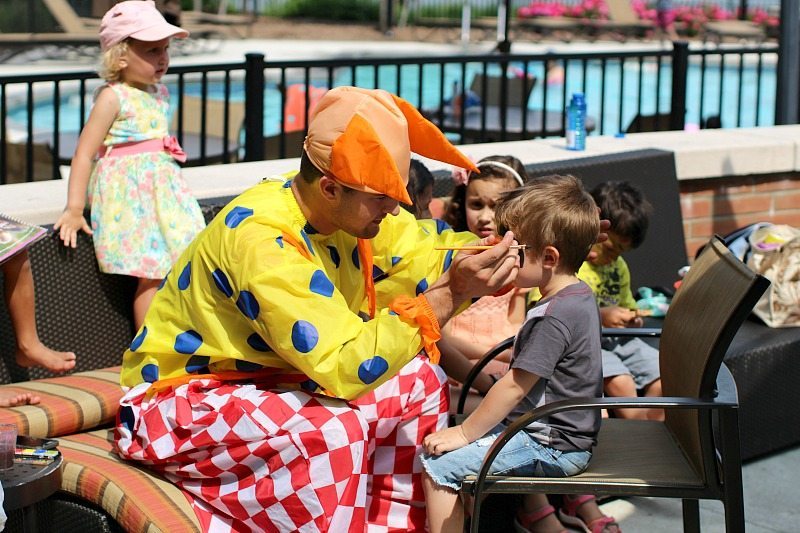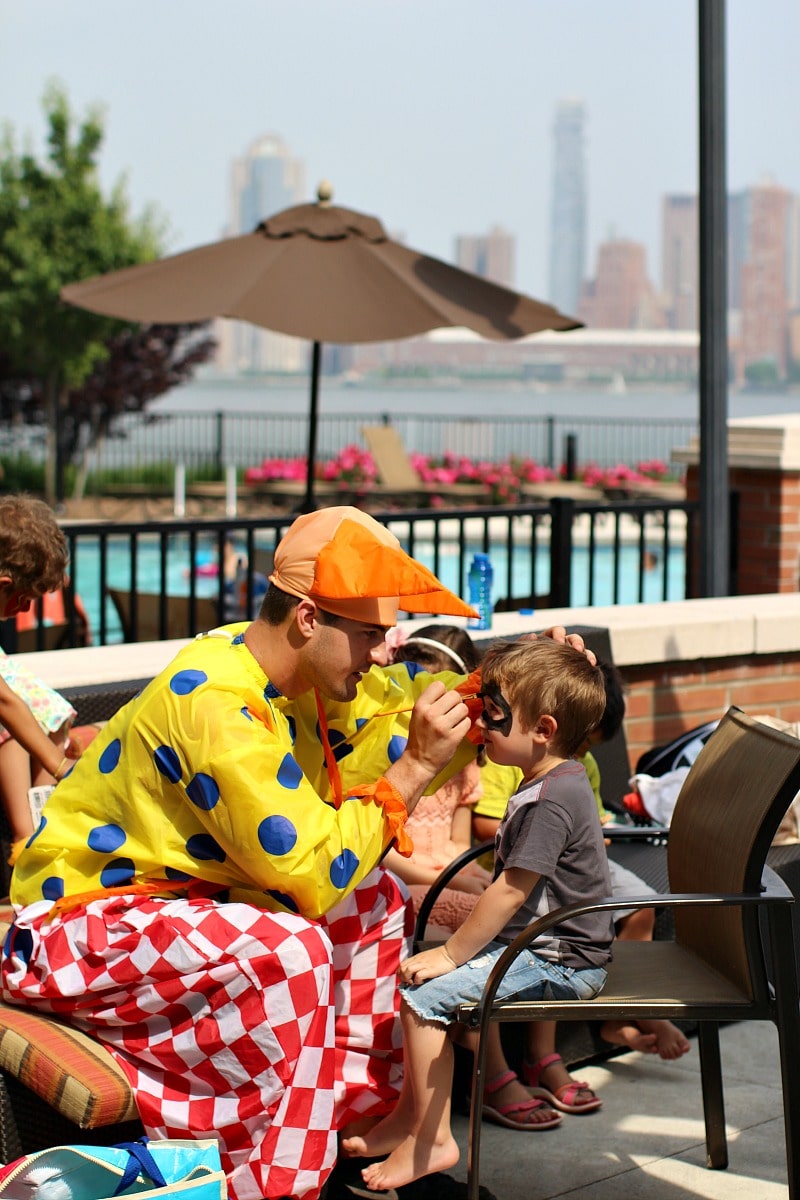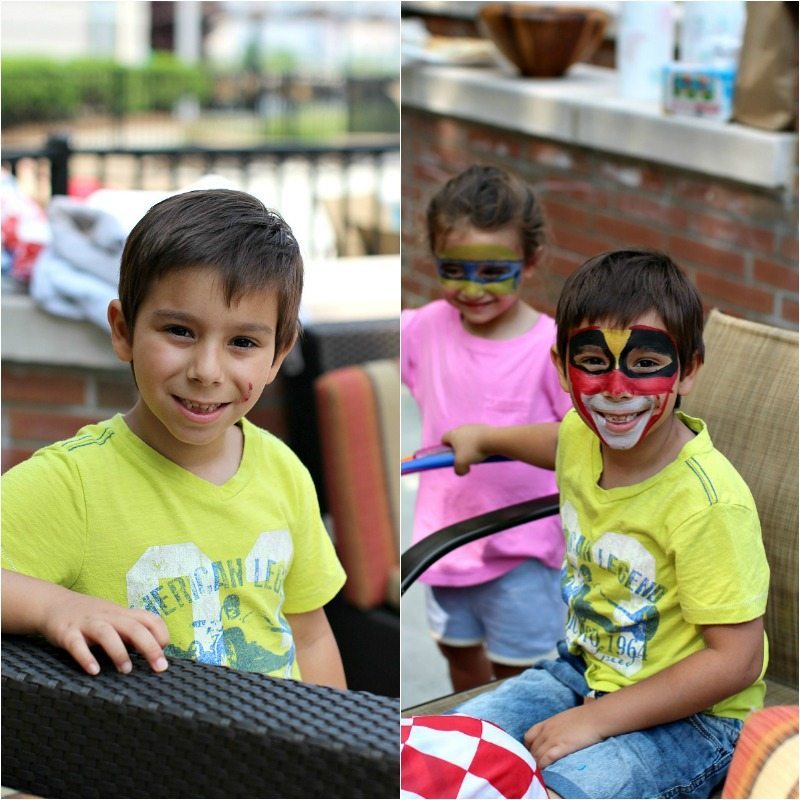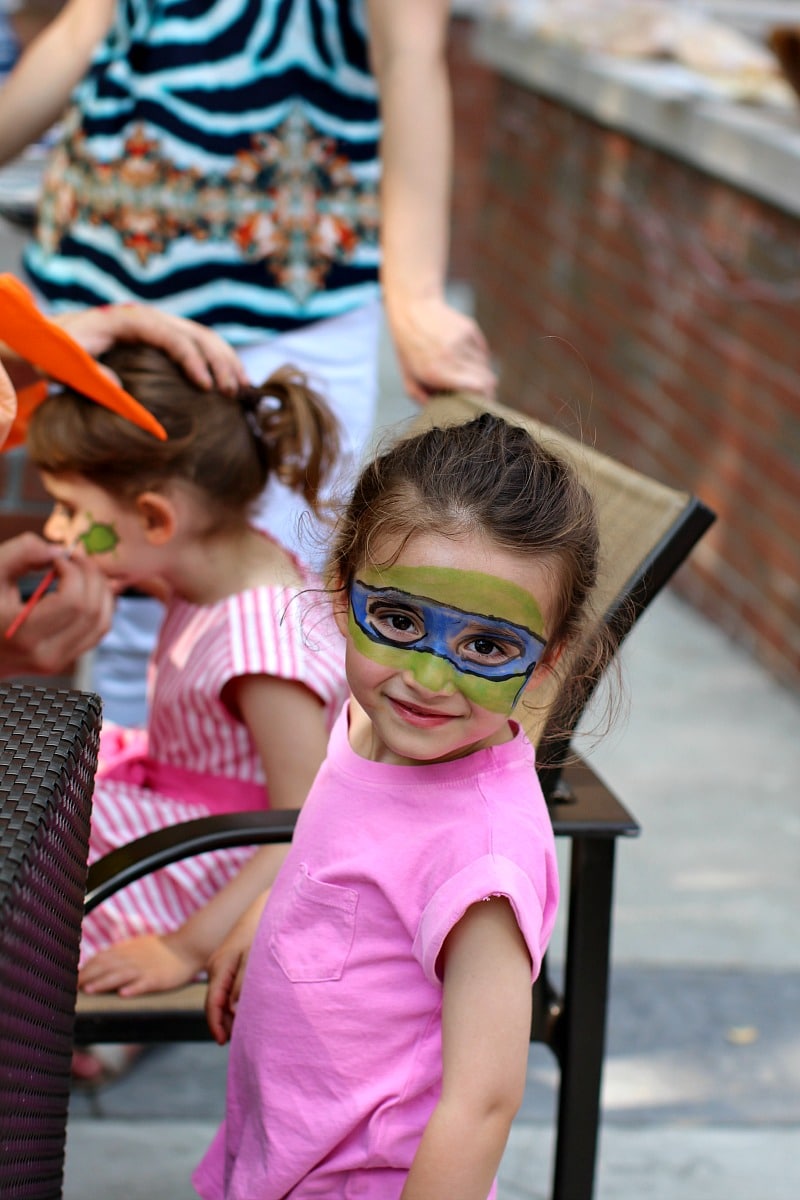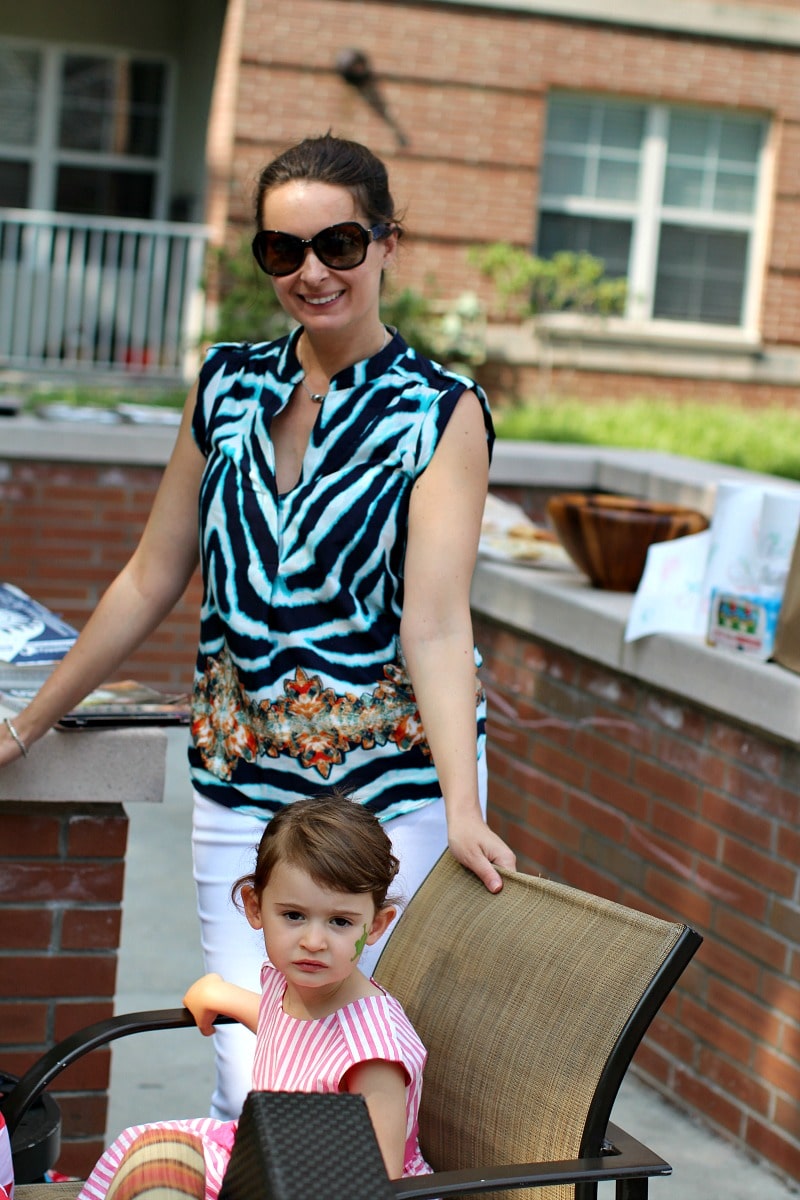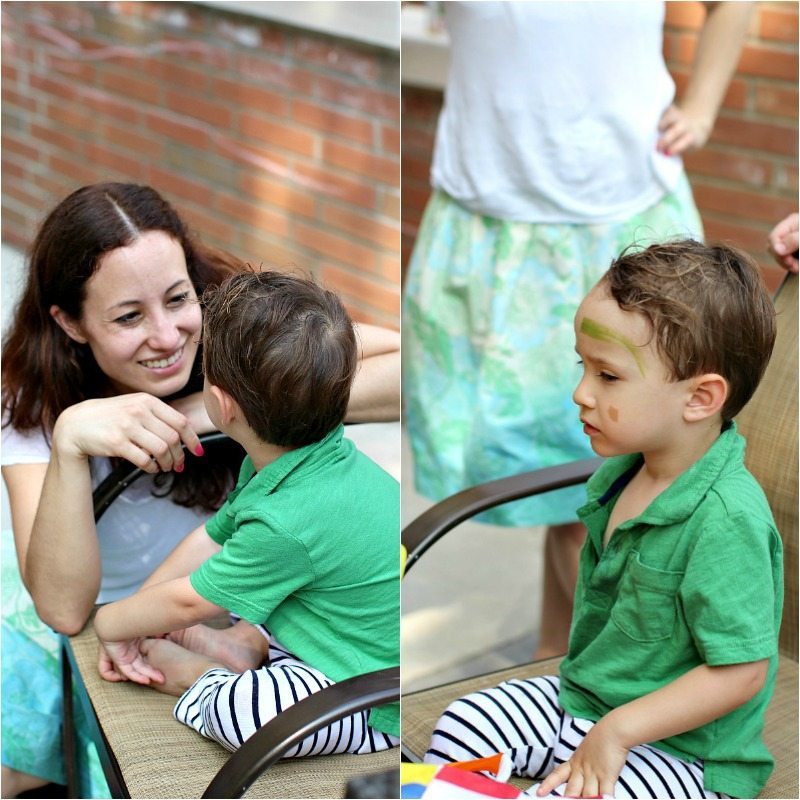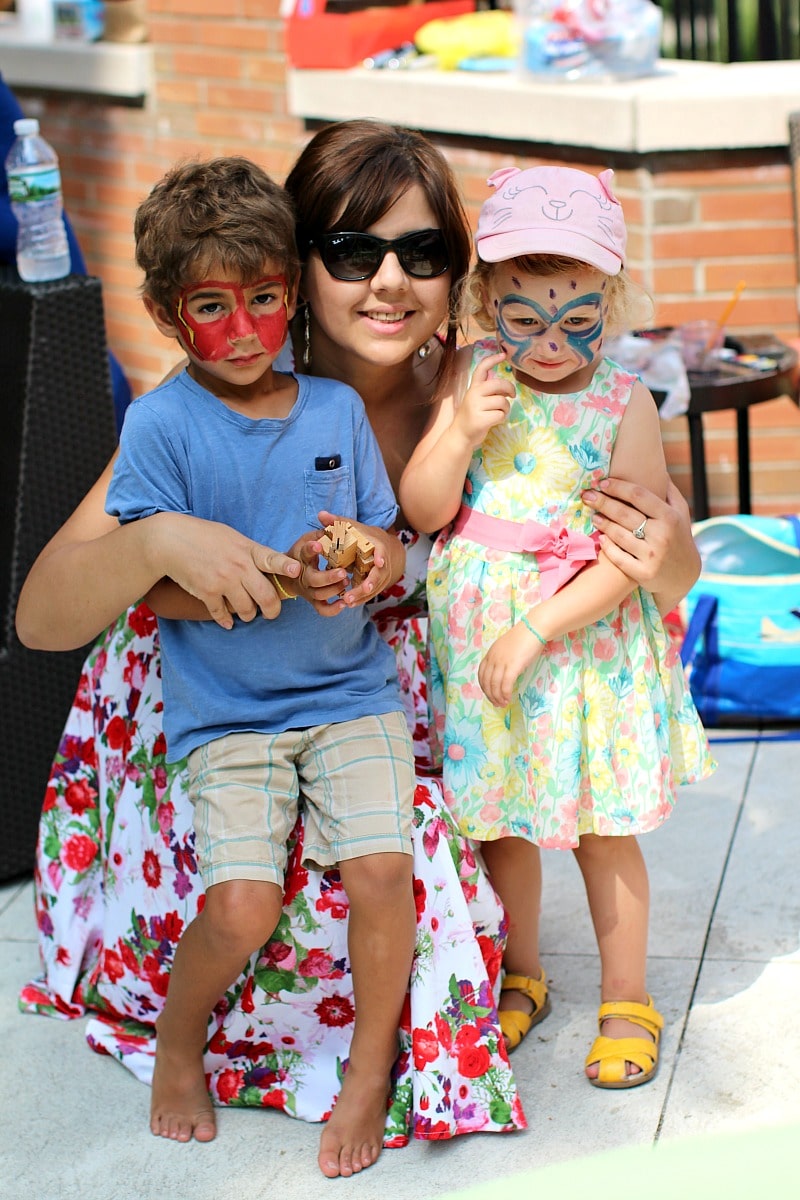 I am so thankful that we have been blessed with great weather, before the party I have been watching the forecast closely and was so worried that it might rain. Well, the rain started right after our party ended, after 7PM, which worked out fine for us. We are always looking forward to his birthday party, since this is the only time when we have all of our friends at our place. Its so nice to see each other and I feel so blessed that I have so many amazing people in my life and that our son grows up surrounded by so much love. This year in particular we had so many people, as we made some fabulous friends over the year and also the grandparents from Eastern Europe were able to make it to the party.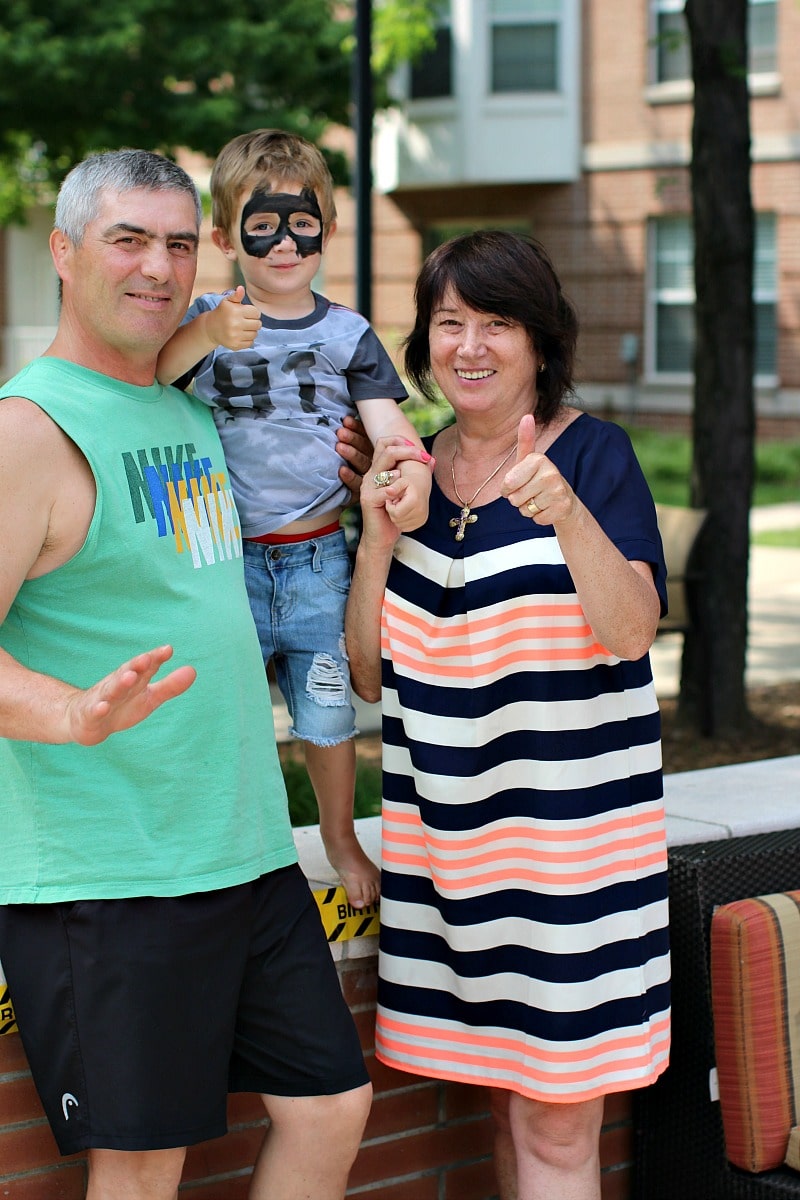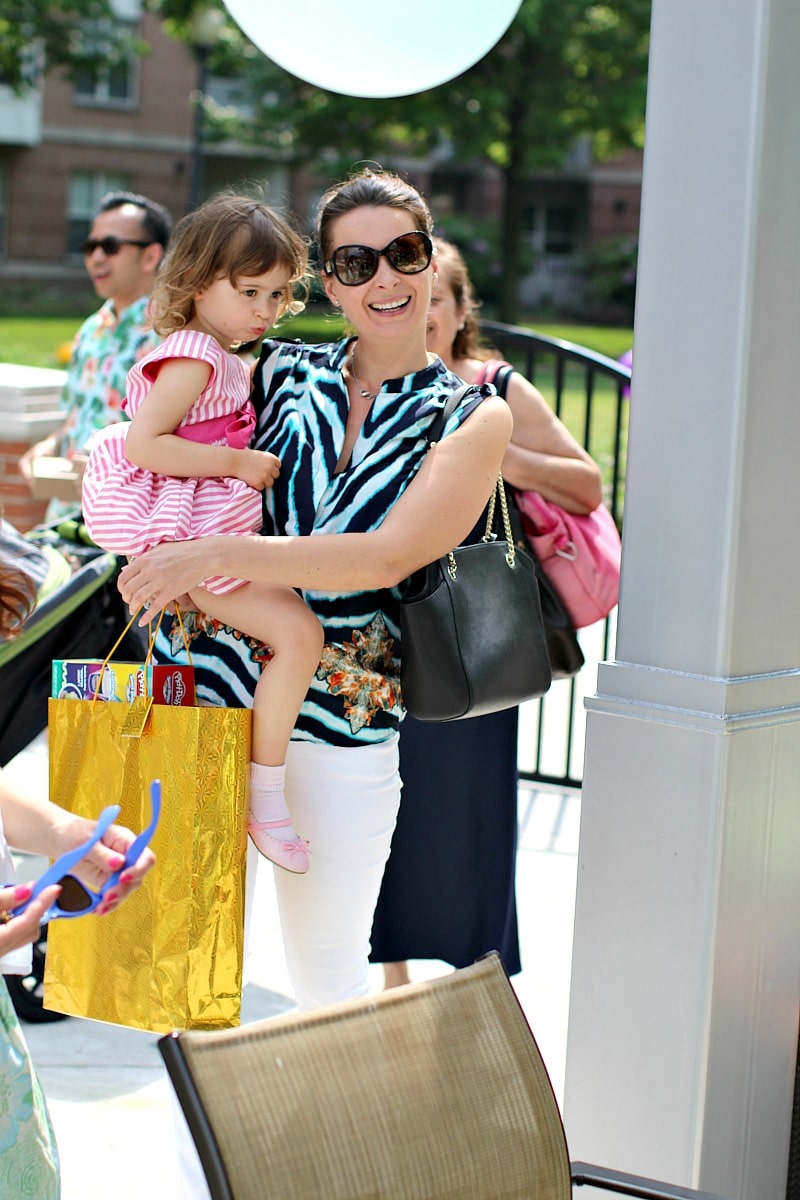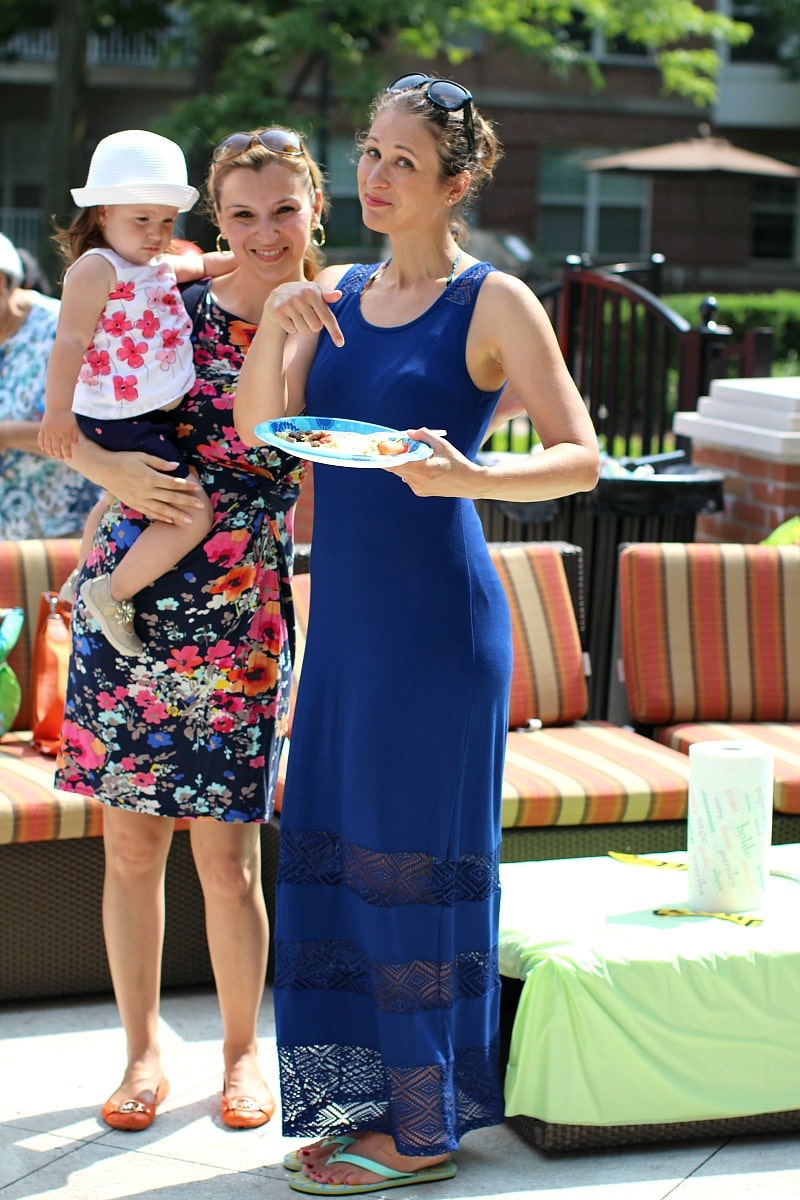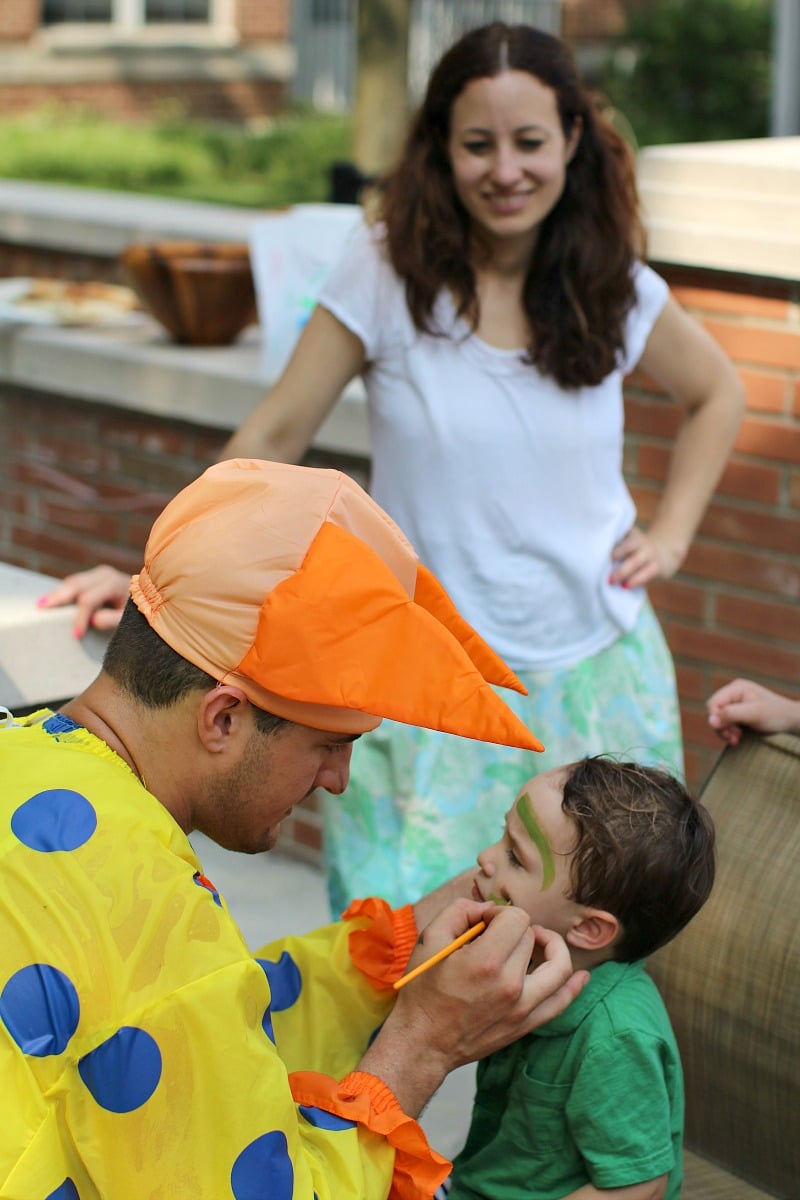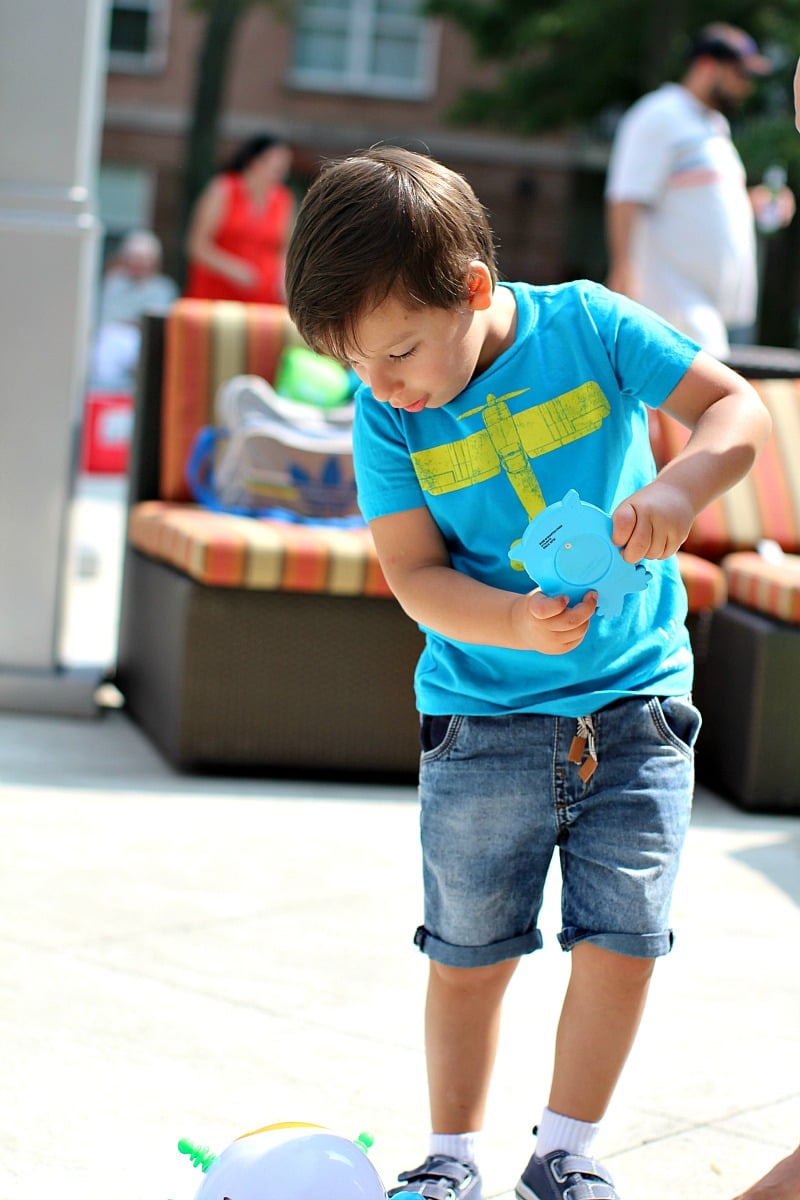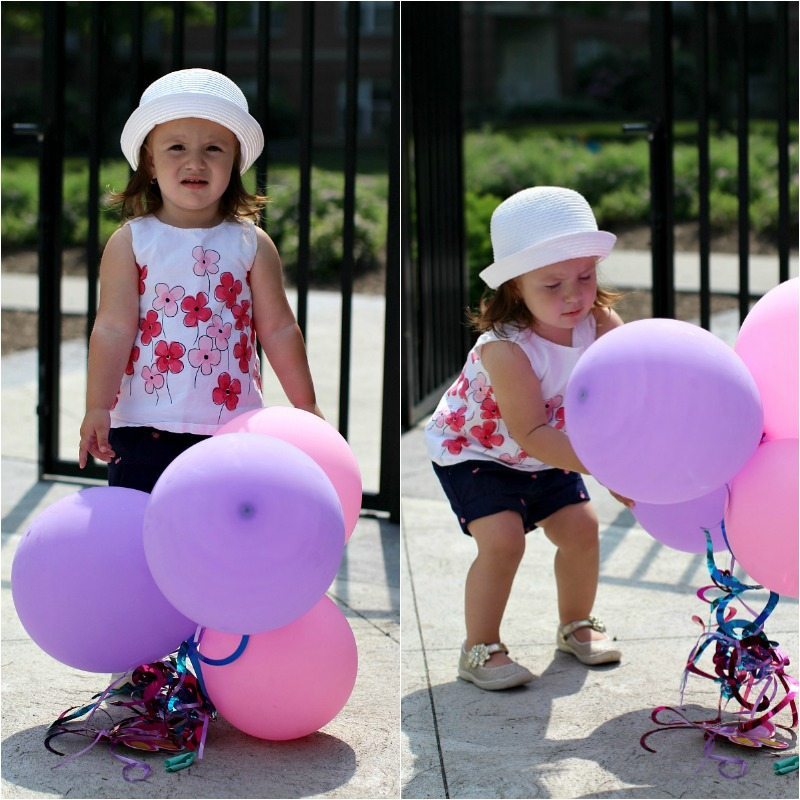 Last year my husband was very brave and did all the cooking, he was being helped by his buddy, but still it was stressful and he didn't get a chance to really enjoy the party. This year we decided to do catering and I am sure this is what we will stick to. I loved how stress free it was, and since we love good food (hello, I have a food blog lol) we made sure to order something very delicious, not too heavy since it was hot out, and something that would not require reheating. We finally settled for Beyti Kebab Authentic Turkish Restaurant located in Union City, NJ.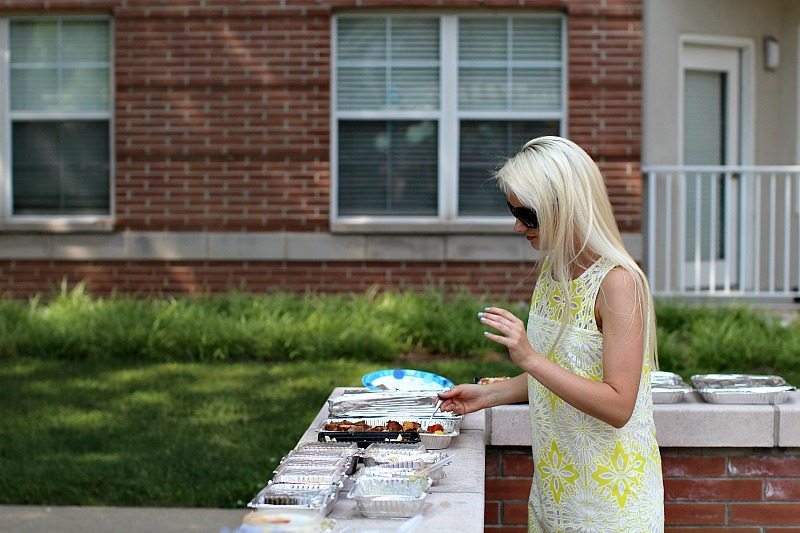 I first tasted their food at a friend's party and since me and hubby are huge Turkish Food lovers we decided to have them cater to our party as well. Their food is formidable, fresh, flavorful and so tasty. They are great at customer service and helped me prepare the menu for the party, recommended what dishes should we order and delivered the food promptly on time. We went with a mix of Chicken Kebab, Lamb Patties, Gyro, we also ordered lots of hummus and their hummus is to die for! The Babagannush was out of this world, I think it was the first dish that was finished, so you better order lots of it. We also had Eggplant with Garlic in Yogurt Sauce, absolutely divine. I asked for lots and lots of white sauce and they also brought Turkish Bread, the meat also came with rice and some grilled veggies, and I ordered fresh green salads of tomatoes and cucumbers as sides.
It was more than enough food, we actually ended up giving a lot away to the guests, but everyone was happy to take the leftovers as they were delicious.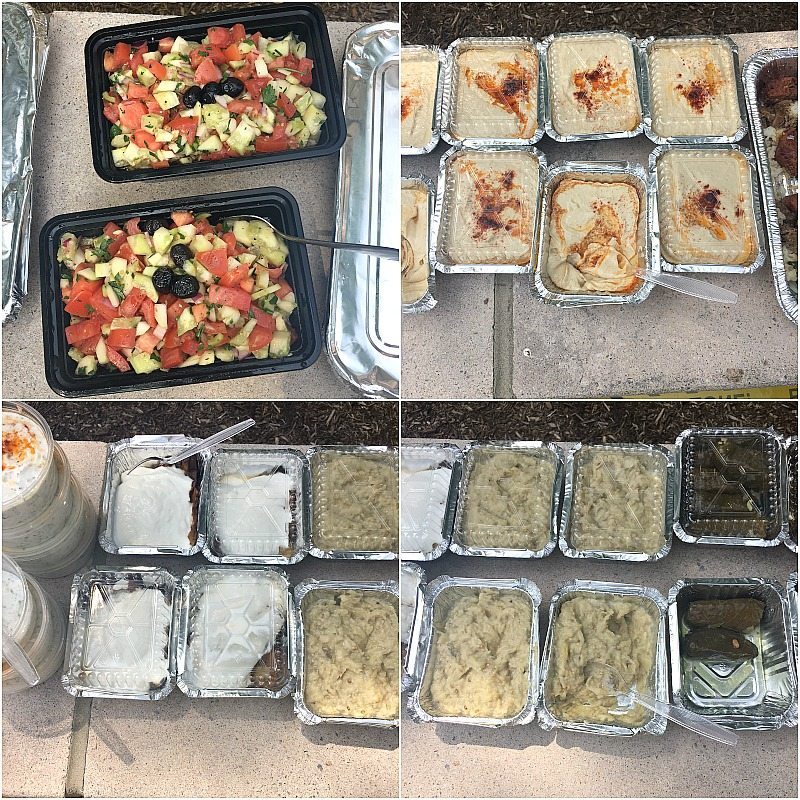 This was by far the best Turkish food I had outside Turkey! I am sure we will ask them to cater many more events for us!
Since we didn't have to worry about cooking any food me and my mom decided to actually make the dessert table all HOMEMADE. I hoped that I would get a chance to style and photograph the desserts individually to share on the blog the recipes, but we ended up baking so many cakes, that I didn't have space in my fridge, we had to take them to a friend's fridge. So guys don't worry, I have noted all the recipes, and stay tuned, I will make them again to photograph and share on the blog.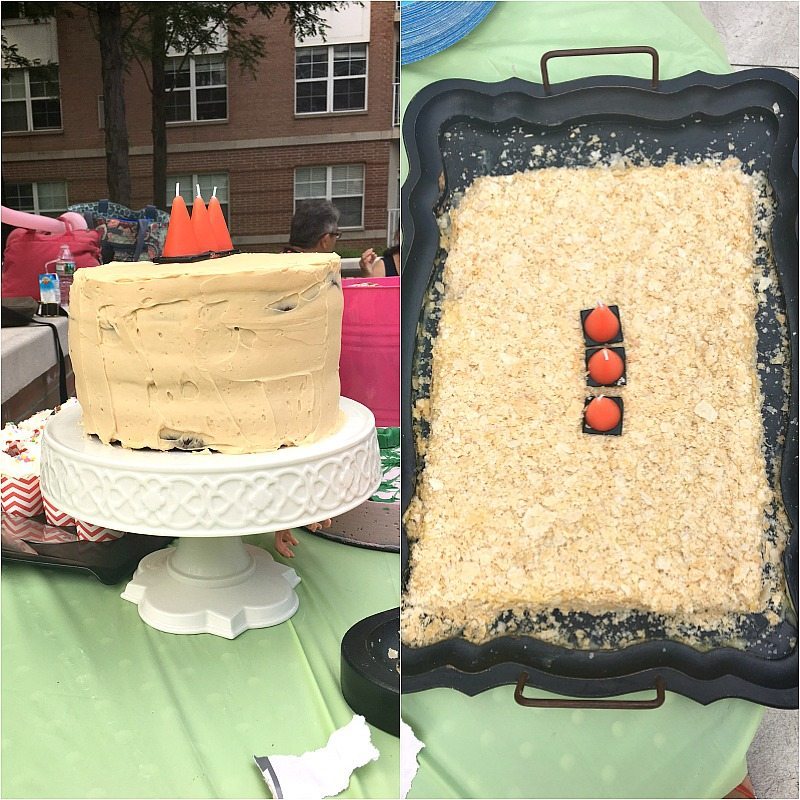 The top one on the left is a Brownie Dulce de Leche Buttercream Cake, and the one on the right is a childhood and family favorite, a Napoleon Cake, which actually packs probably two pounds of butter, but its worth every single morsel and calorie!
I also made cupcakes, which were super easy to make as Red Velvet NYC sent me a box with all the ingredients and I just had to mix them and bake. Love that company, they make baking so much easier, and their dessert selections are mouth watering. Finally, per my son's request he wanted a cake with dinosaurs, so I made a Black Currant Mousse Cake which was so smooth and delicious and topped it with chocolate dinosaurs.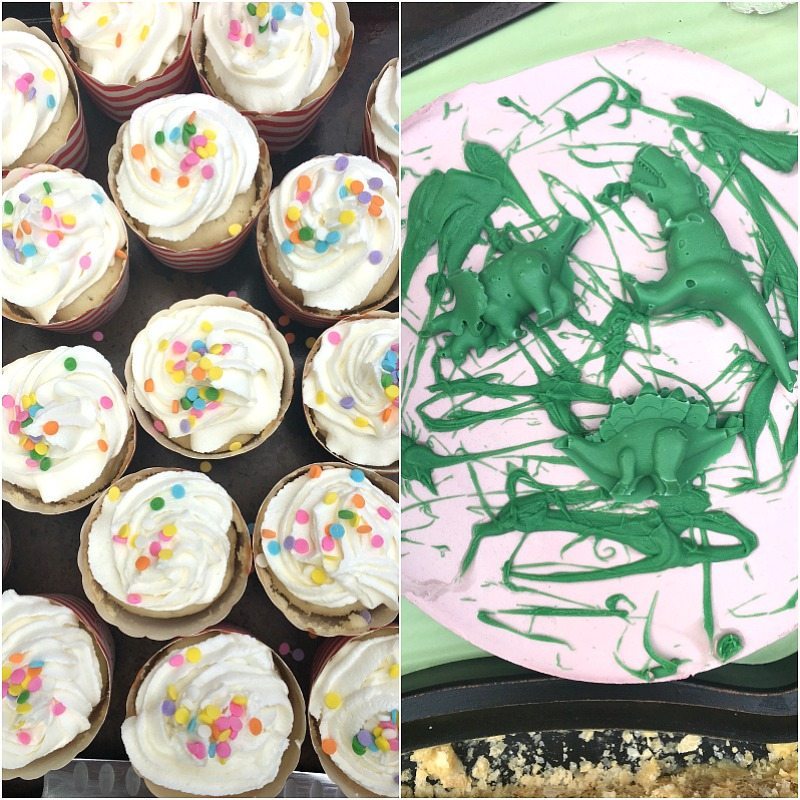 Well, this was our party in a nutshell, Happy Birthday to our sunshine one more time and we are so much more in love with you every single day, we are delighted to be your parents, to see you grow in such an amazing and kind kid. May all your wishes come true and God keep you safe.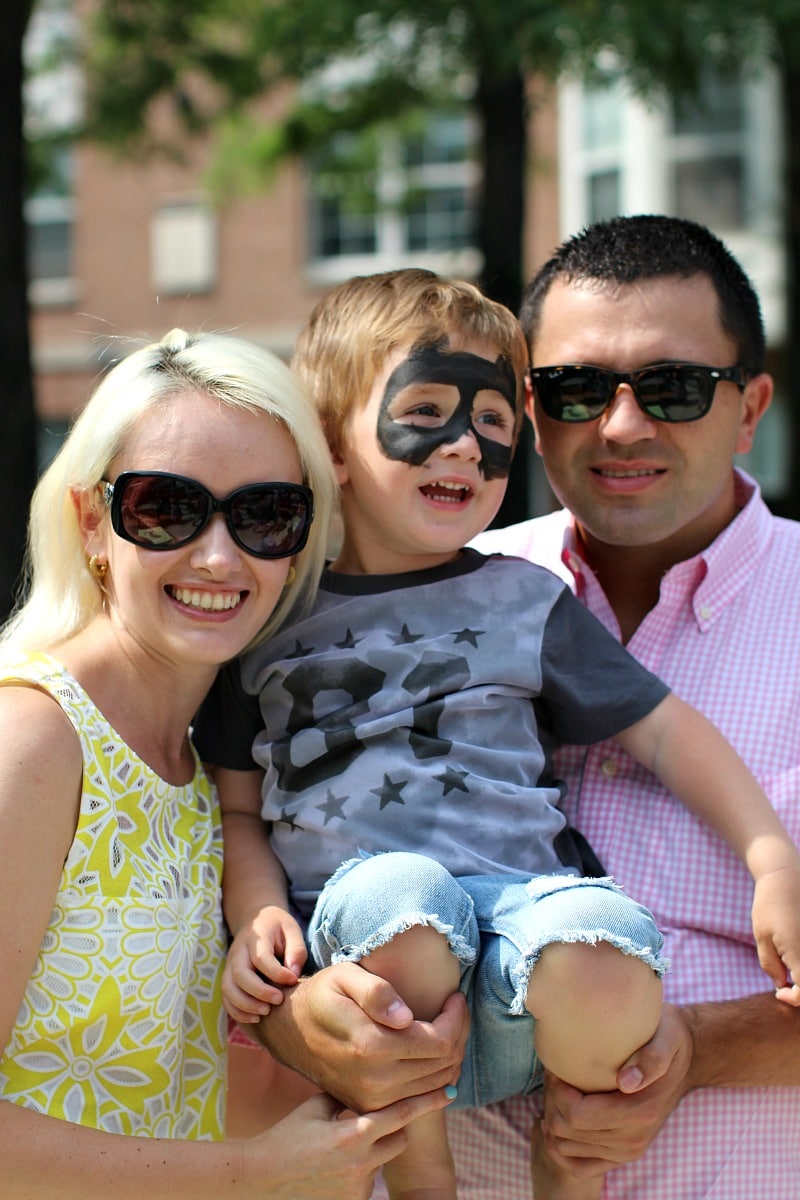 Happy Birthday Superhero!
Peas and Peonies, LLC. owns the copyright on all images and text and does not allow for its original recipes and pictures to be reproduced anywhere other than at this site unless authorization is given. If you enjoyed the recipe and would like to publish it on your own site, please re-write it in your own words, and link back to my site and recipe page. Copying and/or pasting full recipes to social media or personal blogs is strictly prohibited. Sharing this recipe is very much appreciated and encouraged. Read my disclosure and privacy policy. This post may contain affiliate links.