Embellished Sweatshirt & Moncler Boots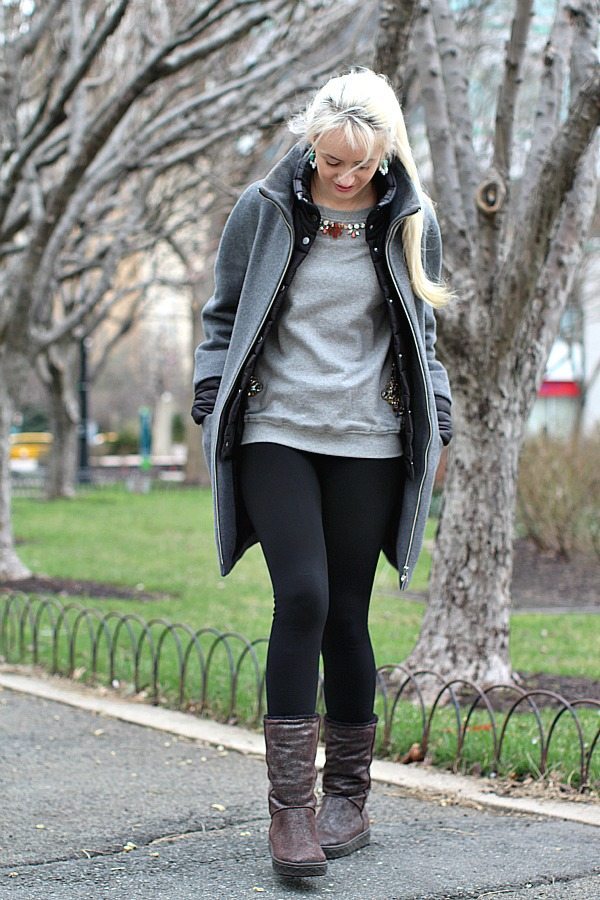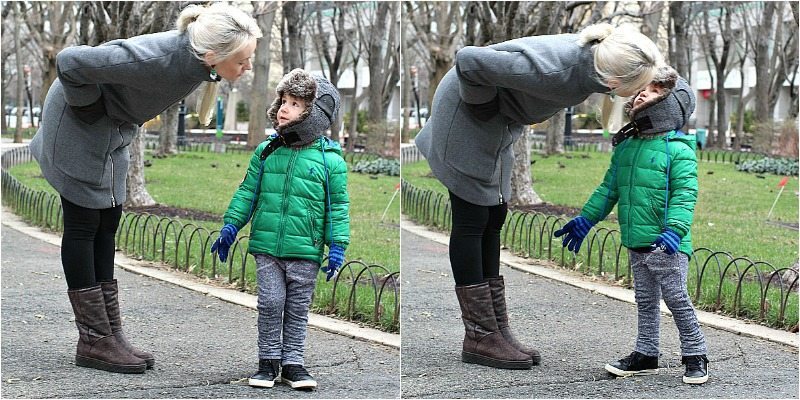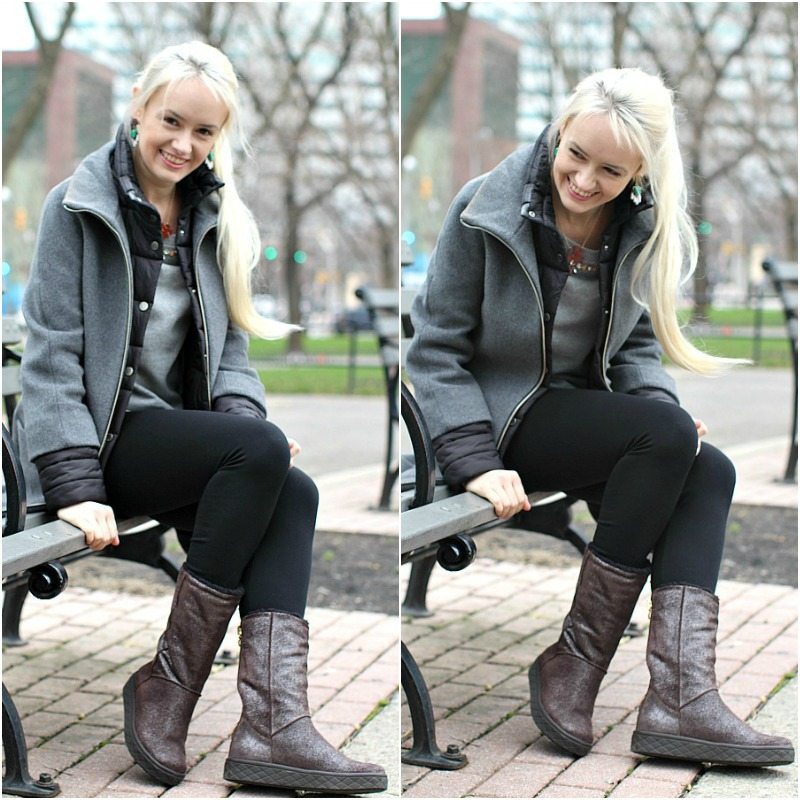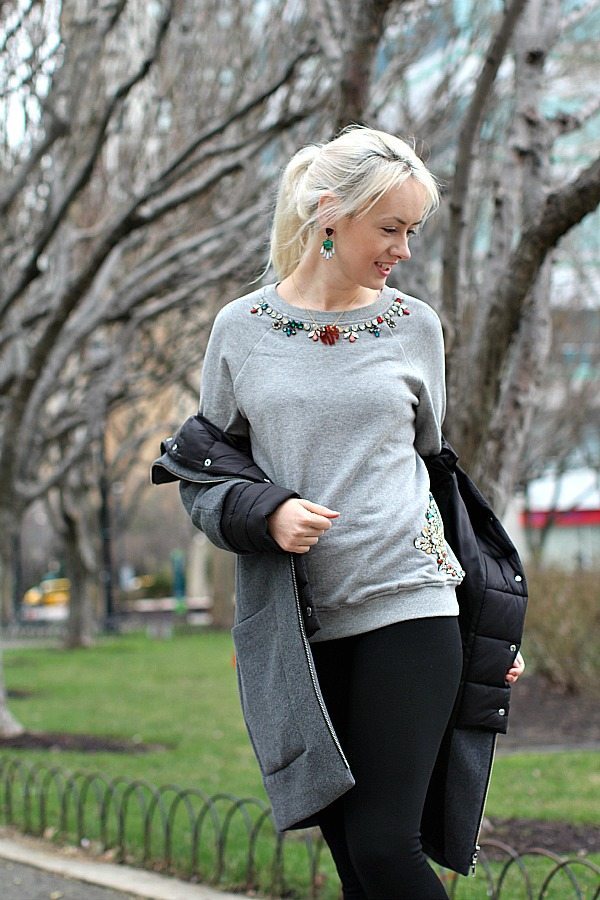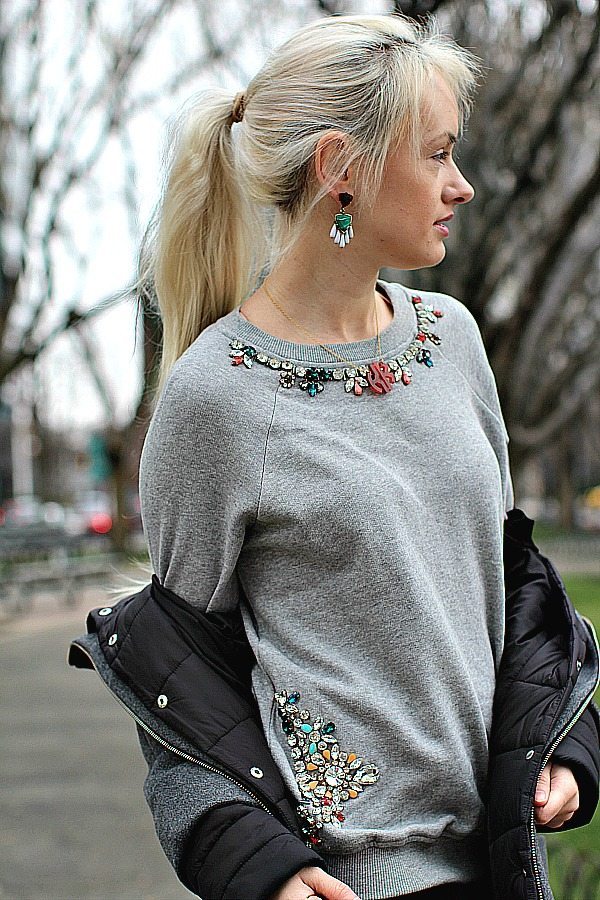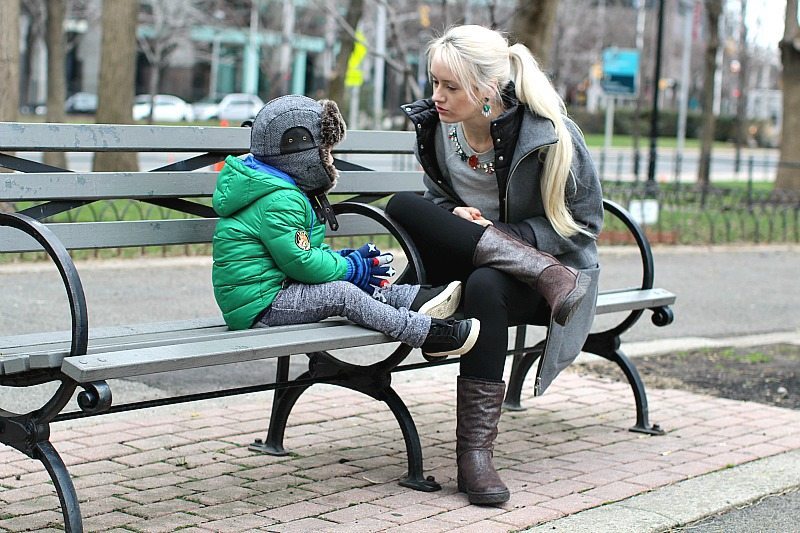 Sweatshirt: Hemant & Nandita (similar here)| Boots: Moncler (similar here) | Coat: Soia & Kyo |Makeup: BB Cream Tarte | Eyes: Black Dior mascara | Earrings – BaubleBar (similar here)|
Happy almost weekend everyone, I meant to share this post earlier, but I have been sick and didn't get a chance to edit the photos until yesterday night. We had a long weekend and while I was under the weather, we still got the chance to get out for a walk with our little bug.
We went to Target to get a few supplies and also hit Macy's, I kept things comfortable and simple with an embellished sweatshirt, black leggings, warm boots and my beloved coat, that actually has a vest underneath for an extra layer of warmth.
I keep reaching to this embellished sweatshirt, I think it's such a versatile piece that can be dressed up with some pants and high heels, or also worn part of a comfy outfit like the one above. Paired with some colorful earrings that I got as a gift from my friend, they add a playful touch and a chic detail to the whole outfit.
Sebastian was in a very good mood, chasing birds and running around. He is very into his style, and actually chooses his outfits daily, even pajamas. His coat is from Ralph Lauren Children, the booties are from GAP KIDS and you can find his harem pants here. I am so obsessed with them, I want a pair for myself, too bad they don't come in adult sizes.
I am looking forward to the weekend, it finally supposed to snow, I hope we can play outside with Sebastian and later just relax with some hot chocolate and a good movie. I also have a lot of baking to do, so stay tuned for net week's recipes.
Happy Friday!