Ecote Boho Jumpsuit for a Beach Adventure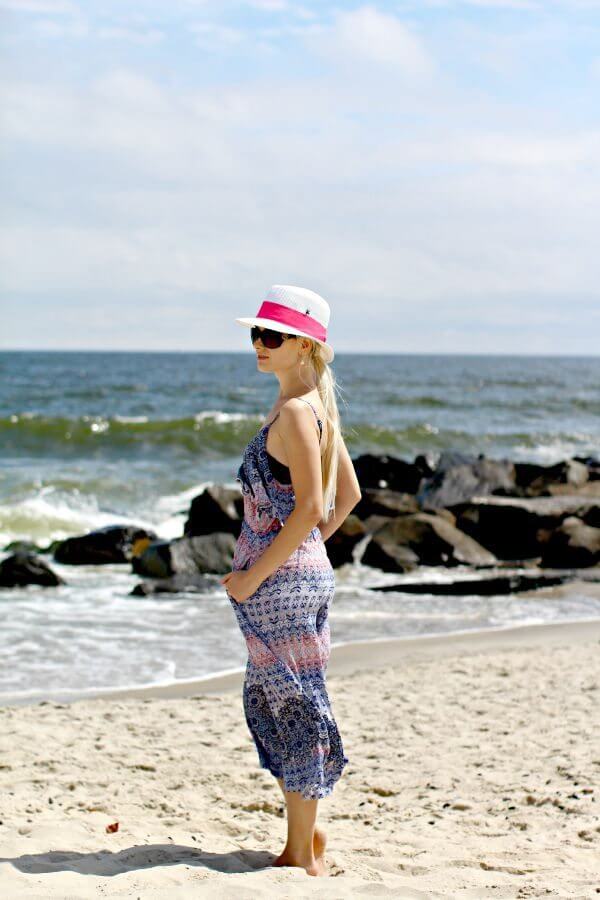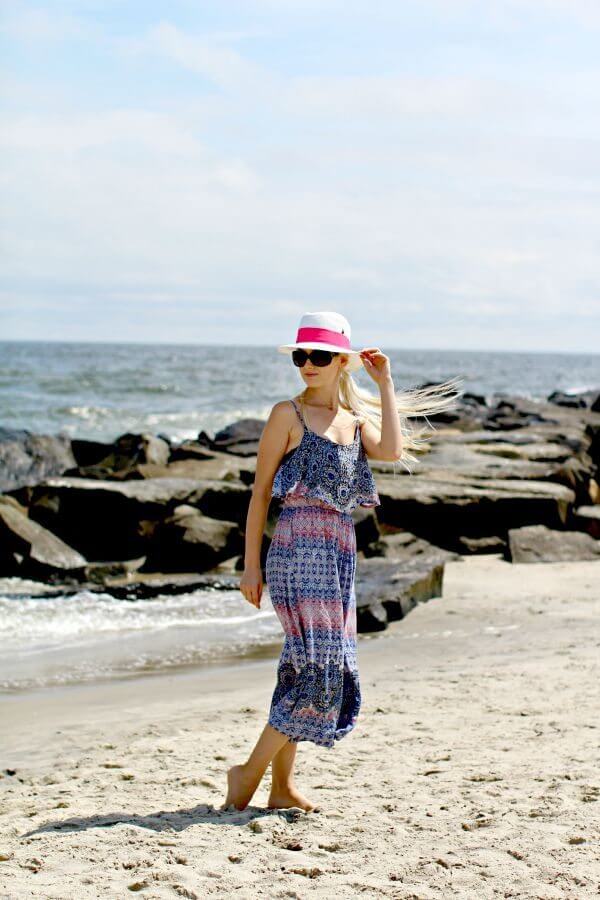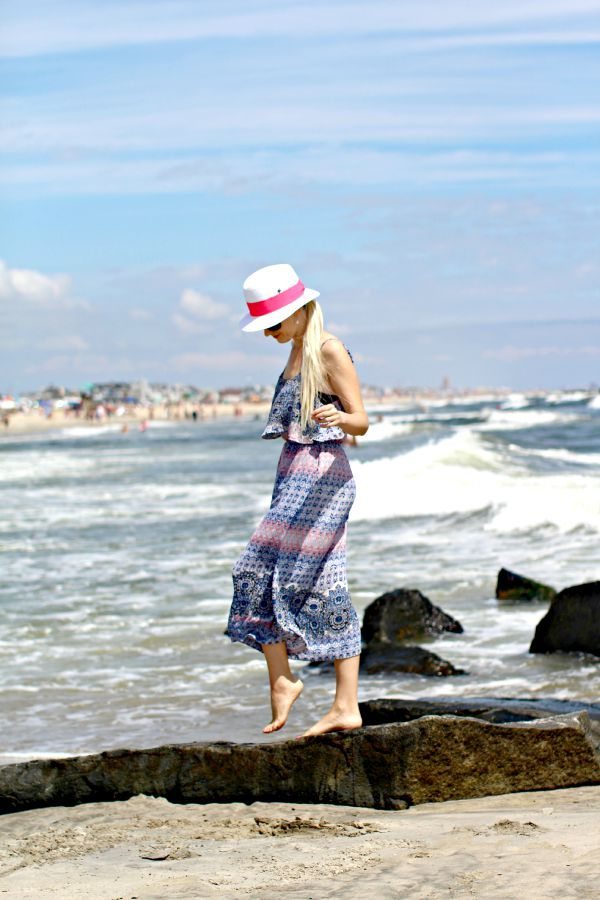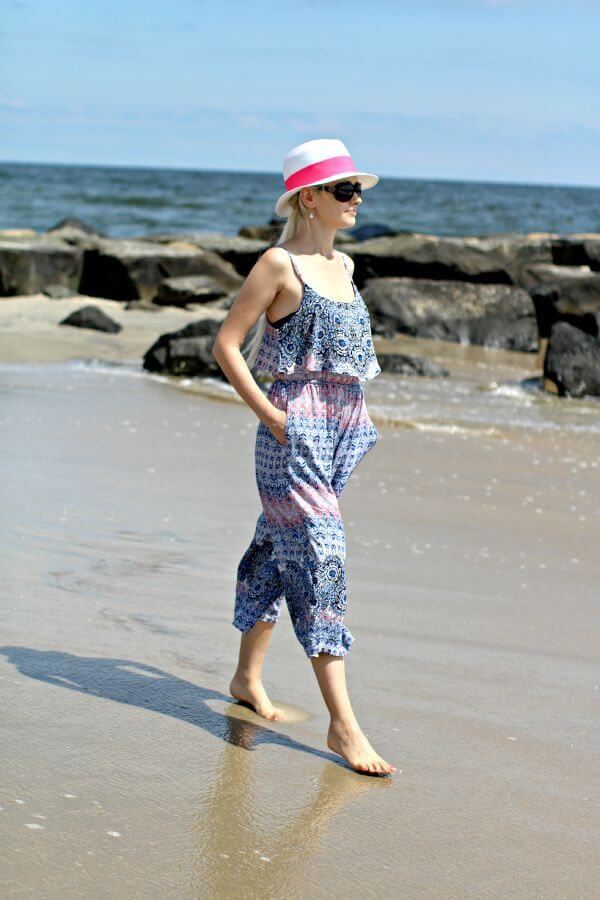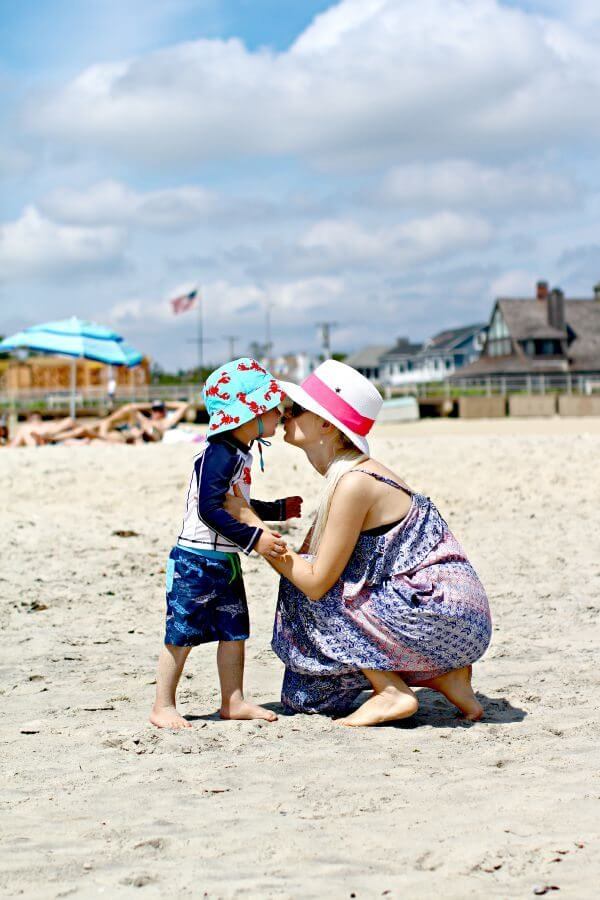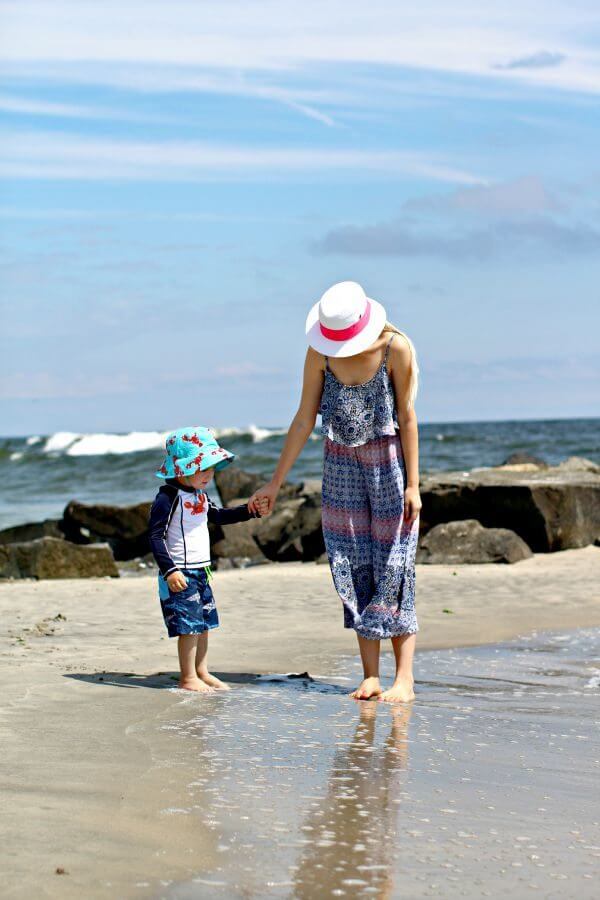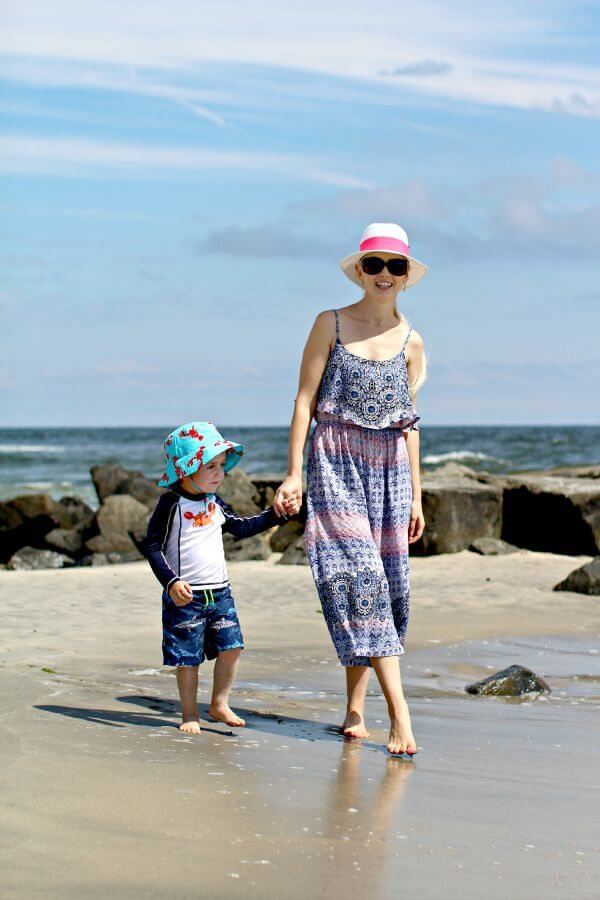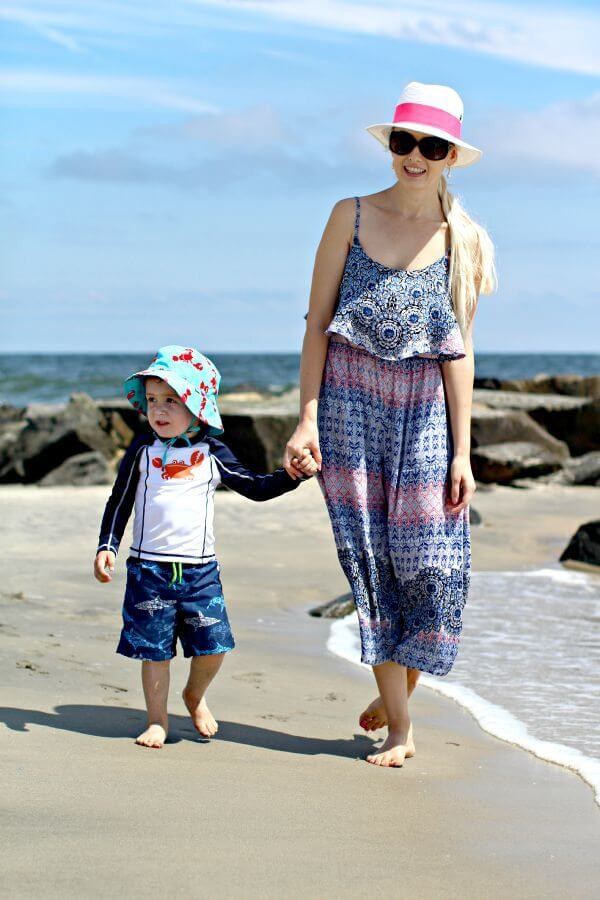 Jumpsuit: Ecote at Urban Outfitters | Sandals: Tory Burch | Jewelry: Pearl earrings | Makeup: BB Cream Tarte | Lips: MAC lipstick in Creme de la Femme, MAC pencil in in Anticipation | Eyeglasses:  Gucci |
How was your weekend my friends? We finally had a much needed beach day! The weather was perfect in New Jersey, warm, a little cloudy and with a fresh breeze, so we packed the car and to the beach we went.
For my outfit I decided on this Ecote boho jumpsuit, I needed something that is stylish for a casual lunch, but yet comfortable to spend two hours in the car and also chase a very active toddler. This jumpsuit is a winner, its very roomy, the fabric is stretchy and breezy, with a very nice and fun geometrical print in different colors. The back features a peekaboo window, the front is layered with a jewel print. I accessorized just with pearl earrings to maintain the ocean theme, and a bright pink fedora to add a splash of neon and keep it fun.
We had a great time at the beach, Sebastian run around and we took a few very long walks. He loved being buried in the sand, also he kept saying "the ocean, the ocean, the ocean comes to me" 🙂 thats when the waves were too close. He loved splashing in the water and playing in the sand. Everyone loved his crab hat, he kept getting compliments on it. The water temperature was perfect, we always used to go to Long Branch Beach in NJ, but since we discovered the Spring Lakes Beach we fell in love with the area. The beach is clean, wide, the board walk is smaller, but its not that busy, which is a plus. I hope we get a chance to come back this season one more time to soak up the sun and relax.