Lemon Lavender Cookies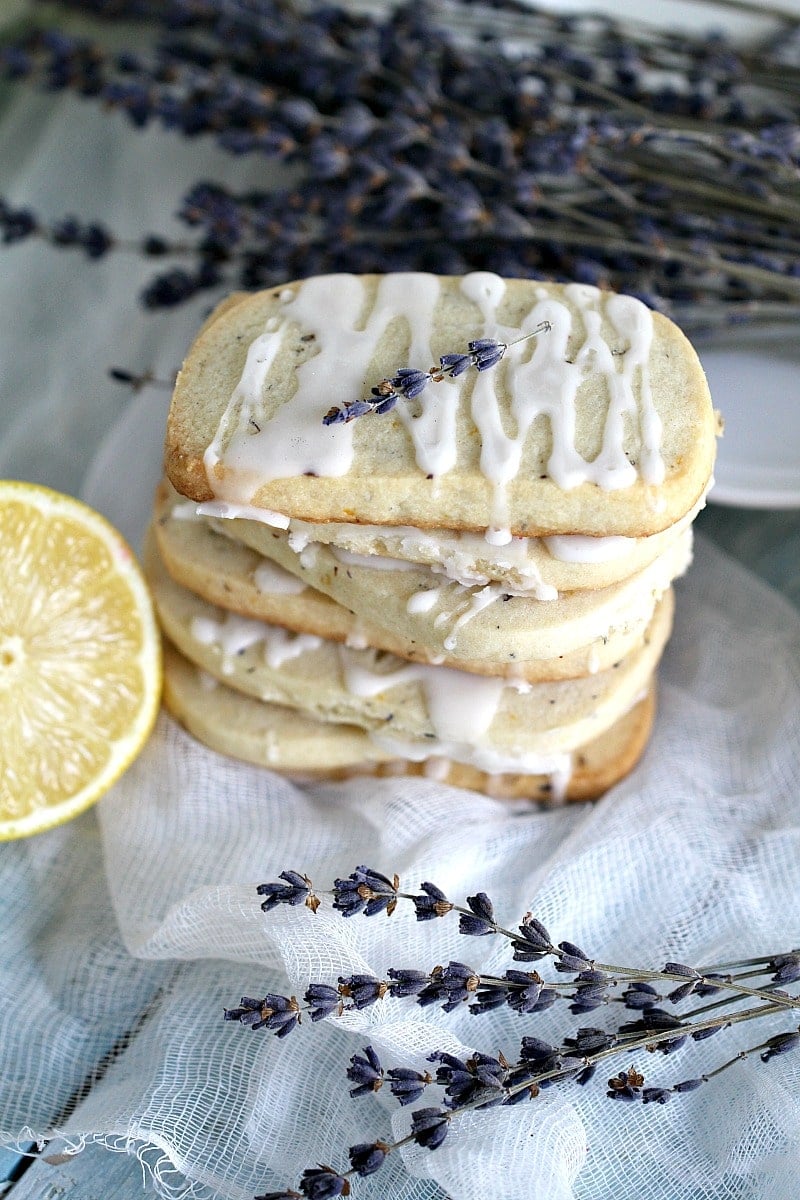 Author:
Katalina Kastravet
2 sticks unsalted butter, room temperature
1 stick vegetable shortening, room temperature
1 cup granulated sugar
1 tablespoon culinary lavender
1 tablespoon lemon zest
1 tablespoon lemon juice
4½ cups flour
¼ teaspoon salt
Icing:
1 cup powdered sugar
1½ tablespoon fresh melon juice
Grind or finely chop the culinary lavender.
In a medium mixing bowl, combine salt and flour and set aside.
In a stand mixer fitted with the paddle attachment mix together butter, vegetable shortening and sugar until combined. Add lemon juice, lemon zest and finely chopped lavender and mix until combined.
Add the flour mixture one cup at a time and mix on slow - medium speed until fully combined.
Transfer dough to a floured surface and roll into a log approximately 3 inches in diameter. Cover in plastic wrap and refrigerate for at least 1 hour or better overnight.
Preheat oven to 350.
Lay parchment paper on 2 cookie sheets.
Using a sharp knife, slice the log of dough into ¼ inch thick slices. Place cookies on the ungreased baking sheets and bake for 10-12 minutes.
Allow cookies to cool to room temperature before icing.
In a medium bowl combine sugar with lemon juice, mix with a spoon until the mixture is smooth, shiny and with no lumps. If the mixture is too thick add more lemon juice, 1 teaspoon at a time.
Drizzle over the cooled cookies, let the iced cookies stand for 15-20 minutes before serving for the icing to settle.
Serve!