Easy M&M's® Twister Cookies
This post may contain affiliate links. Please read my disclosure policy.
Easy M&M's® Twister Cookies are topped with a simple icing and colorful M&M's® Peanut Butter, a fun dessert for a game night party.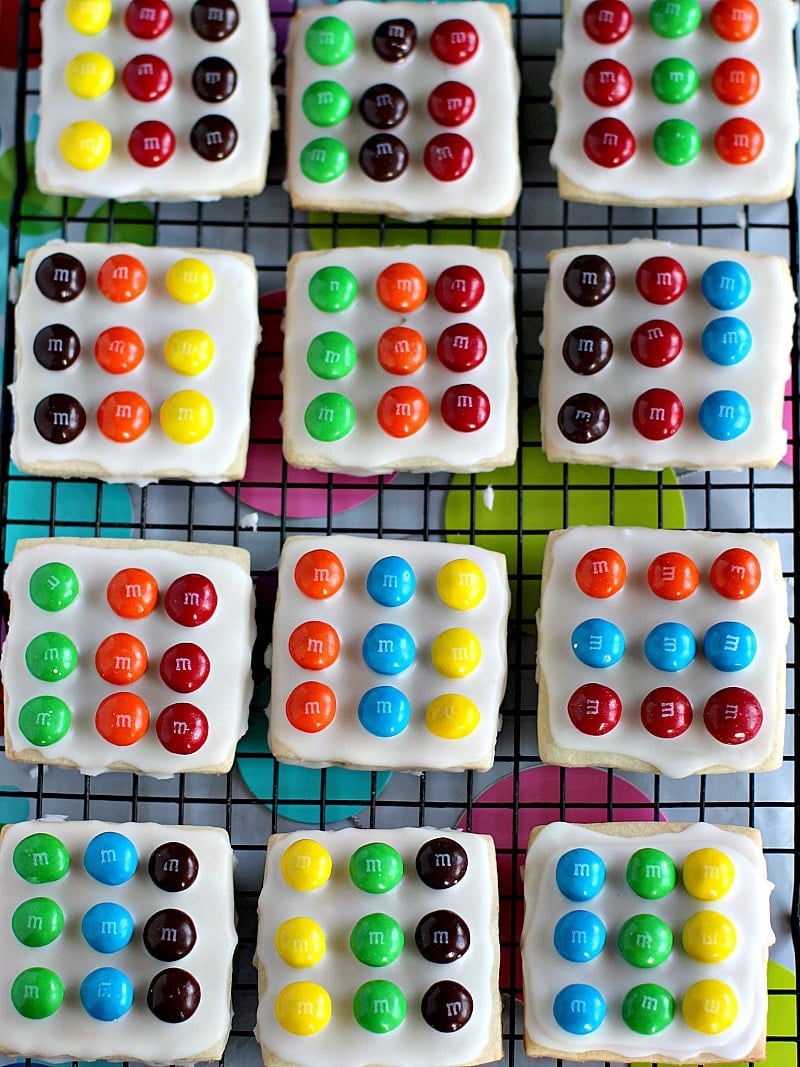 While there is no shortage of activities to do when its sunny outside, on these cold days I find that its harder to find activities that will please my friends and family. BUT I have a great idea, invite them to enjoy a Game Night and impress them with M&M's® Twister Cookies, you will have a house full of friends that will want to spend a rainy evening with you playing Twister game and Game of Life game.

What is you favorite game to play? I am a huge fan of the Twister game, I love how fun it is, the colors and that I actually get to stretch my muscles while playing it, that's always a bonus.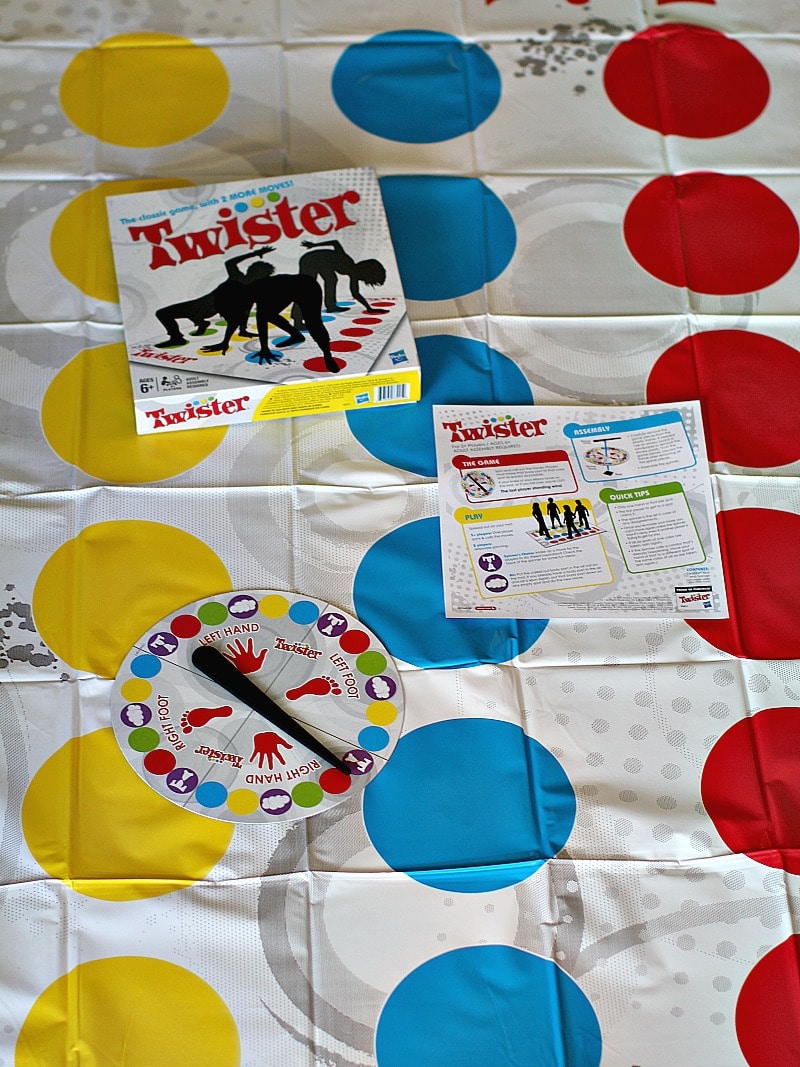 Hubby on the other hand is a huge Game of Life game fan.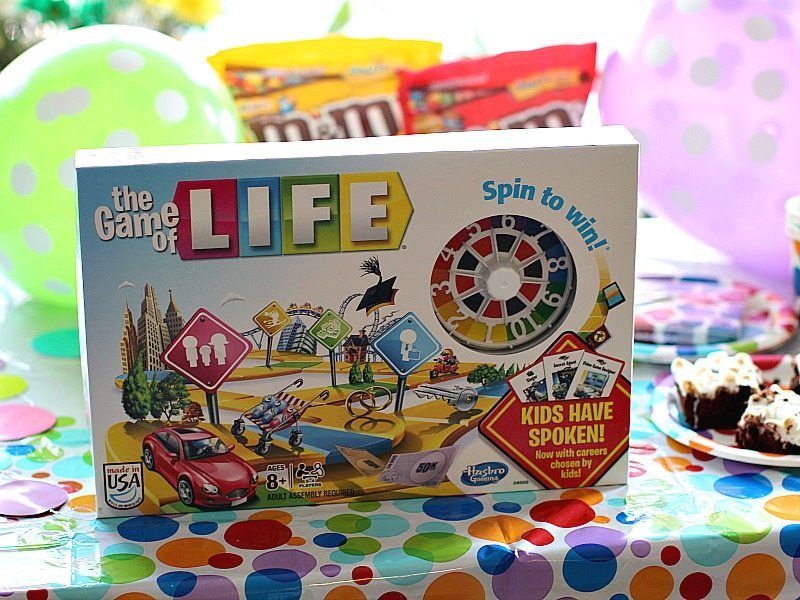 For our night-in I decided to throw a colorful Twister Game themed party. With a bright setting, delicious desserts and a delectable appetizer that will put anyone in a good mood and in game mode.

MY LATEST VIDEOS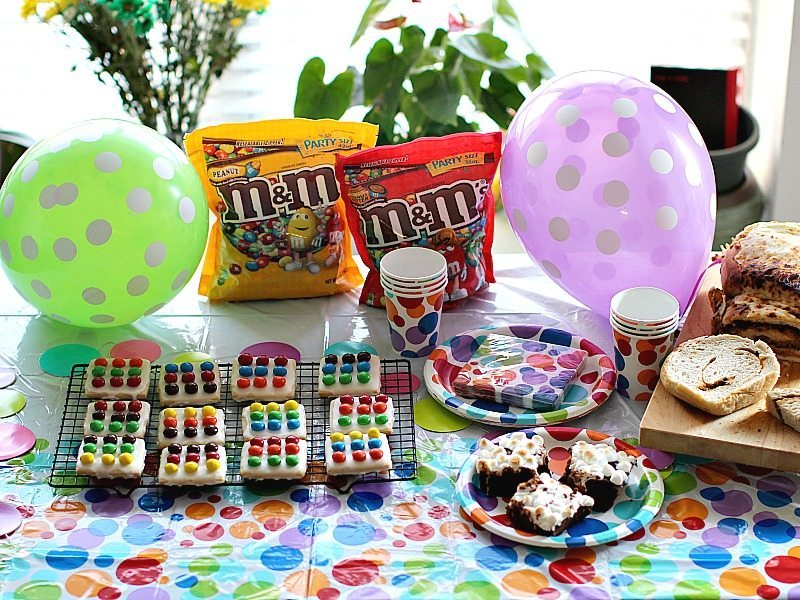 You can easily recreate this Twister Game party setting for your next get together, what I like about this theme is that most polka dot items will make a great choice. I have included:
Polka Dot Tablecloth
Polka Dot Paper Cups
Polka Dot Paper Plates
Polka Dot Ballons
Polka Dot Napkins
Polka Dot Garland
Homemade Easy M&M's® Twister Cookies (recipe below)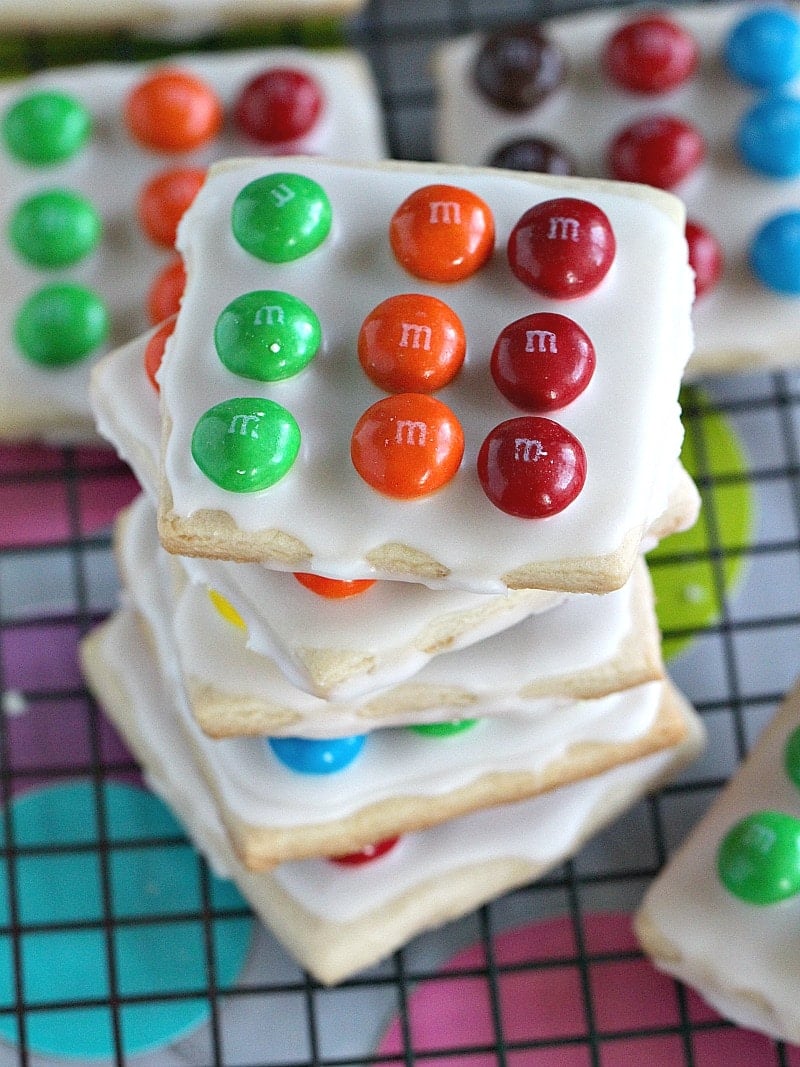 The M&M's® Twister Cookies are incredibly easy to make, these are sugar cookies topped with a simple icing and M&M's® Peanut Butter. What can be better than cookies topped with M&M's® Peanut Butter?! Here is a step by step tutorial on how to make them: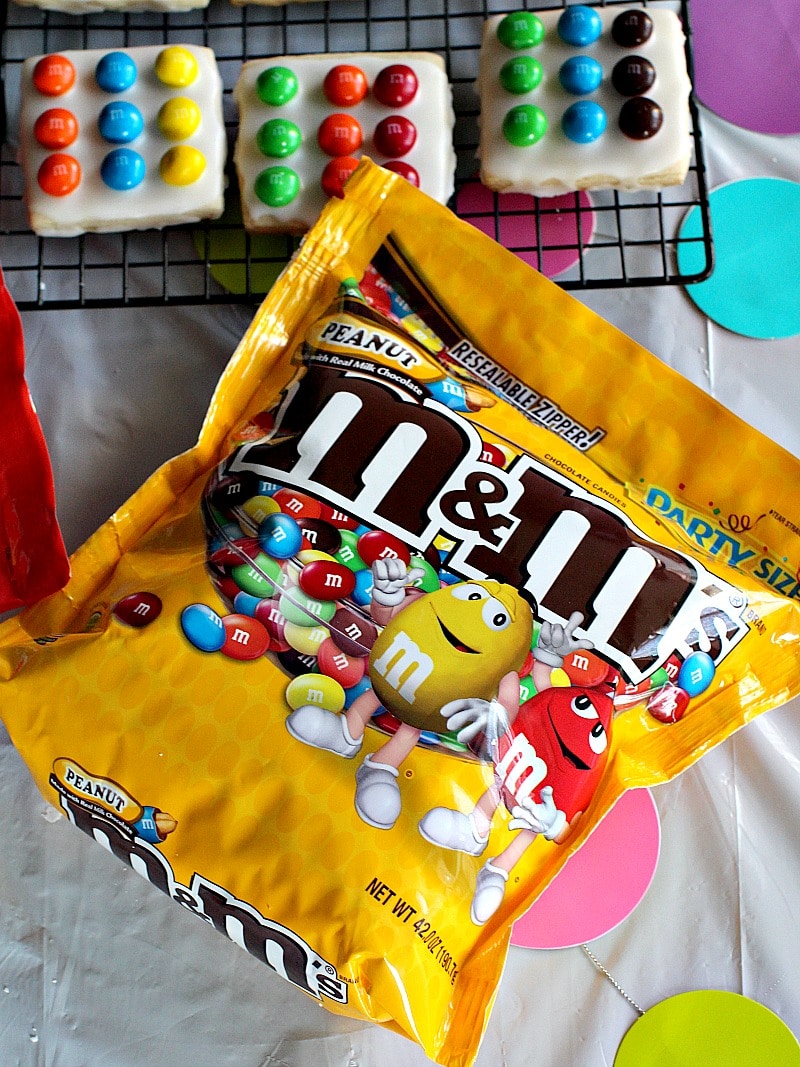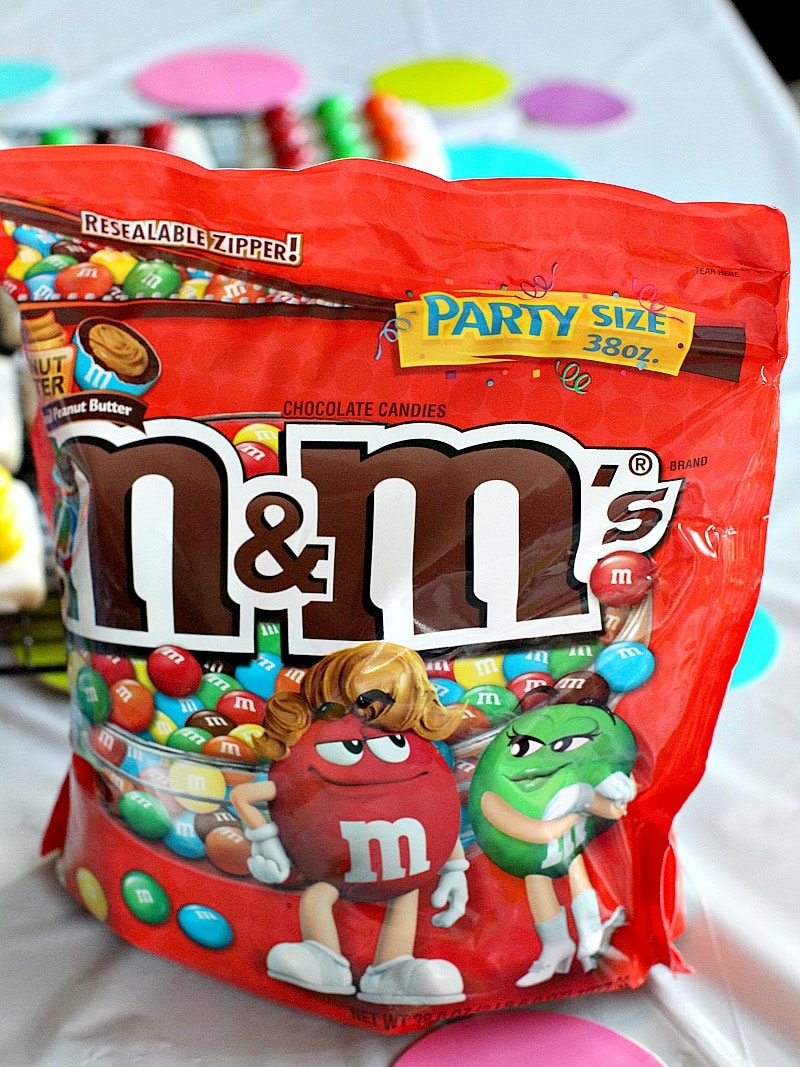 Game Night has never been sweeter or more fun, you can bring it home with Walmart, where you can buy all your favorites for a fun and affordable night!
Check the other delicious recipes I have created for the perfect Game Night!
And here is the fun and easy recipe for Twister Cookies:

Easy M&M's® Twister Cookies
Easy M&M's® Twister Cookies are topped with a simple icing and colorful M&M's® Peanut Butter, a fun dessert for a game night party.
Author:
Katalina Kastravet
Ingredients
Cookies:
3¾ cups all-purpose flour
¾ teaspoon baking powder
1 cup unsalted butter, softened
1 cup sugar
1 egg
1 tablespoon heavy cream
1 teaspoon vanilla extract
pinch of sea salt
Powdered sugar, for rolling out dough
Icing:
4 cups powdered sugar
1 tablespoon light corn syrup
3-3.5 tablespoons room temperature water
pinch of salt
Garnish:
M&M's® Peanut Butter
Instructions
Cookies:
In a large bowl, whisk together flour, baking powder and salt. Set aside.
Cream the butter and sugar in the bowl of an electric stand mixer fitted with the paddle attachment until light in color, about 1 minute. Add the egg, vanilla extract and heavy cream and beat to combine.
Put mixer on low speed and gradually add the flour mixture, beat until mixture pulls away from the sides of the bowl. First, add only 3 cups of the flour mixture, and if the mixture is still very soft add the rest of the flour. Make sure to scrape the sides of the bowl as needed using a rubber spatula. Divide the dough in half, wrap in plastic wrap, and refrigerate for 2 hours.
Preheat oven to 375 degrees F.
Sprinkle your working surface with a little powdered sugar. Remove one wrapped pack of dough from the refrigerator, sprinkle rolling pin with powdered sugar, and roll out dough to ¼-inch thick. Using a stainless steel square cookie cutter, cut into squares and place at least 1-inch apart on a baking sheet covered with parchment paper.
Bake for 7 to 9 minutes or until cookies are just beginning to turn brown around the edges. Rotate cookie sheet halfway through baking time.
Remove from oven and let cookies sit on the baking sheet for 2-3 minutes before transferring to a cooling rack.
The cookies must cool completely before icing.
Cookies can be stored in an airtight container for up to 1 week.
Icing:
In a medium bowl, whisk together powdered sugar, water, corn syrup and salt until combined and without any lumps. If the mixture is too thick (not pourable at all), add ½ tablespoon of water. If the mixture is too thin, add 1 more tablespoon of powdered sugar.
Test the icing, drizzle a little on parchment paper, if it holds it shape the icing is done, if it starts to melt on the sides right away, the consistency is too thin.
Pour the icing into a squeezable bottle and have fun decorating. If the icing drips down the sides of the cookies, its ok, as you can remove any excess once the icing is settled.
Once a cookie is covered in icing, decorate right away with M&M's® Peanut Butter before the icing settles.
Leave cookies on the counter for 12-24 hours for the icing to settle completely. Once the icing is set the cookies can be packed, gifted and transported with ease.
Notes
Preparation time includes 2 hours of refrigeration.
Peas and Peonies, LLC. owns the copyright on all images and text and does not allow for its original recipes and pictures to be reproduced anywhere other than at this site unless authorization is given. If you enjoyed the recipe and would like to publish it on your own site, please re-write it in your own words, and link back to my site and recipe page. Copying and/or pasting full recipes to social media or personal blogs is strictly prohibited. Sharing this recipe is very much appreciated and encouraged. Read my disclosure and privacy policy. This post may contain affiliate links.