Massaged Kale Salad + Cold Pressed Juice
This post brought to you by Evolution Fresh®. The content and opinions expressed below are that of Peas and Peonies.
Easy and delicious, my go-to Massaged Kale Salad with creamy avocado, crunchy cucumbers and sweet raisins paired with cold-pressed green juice.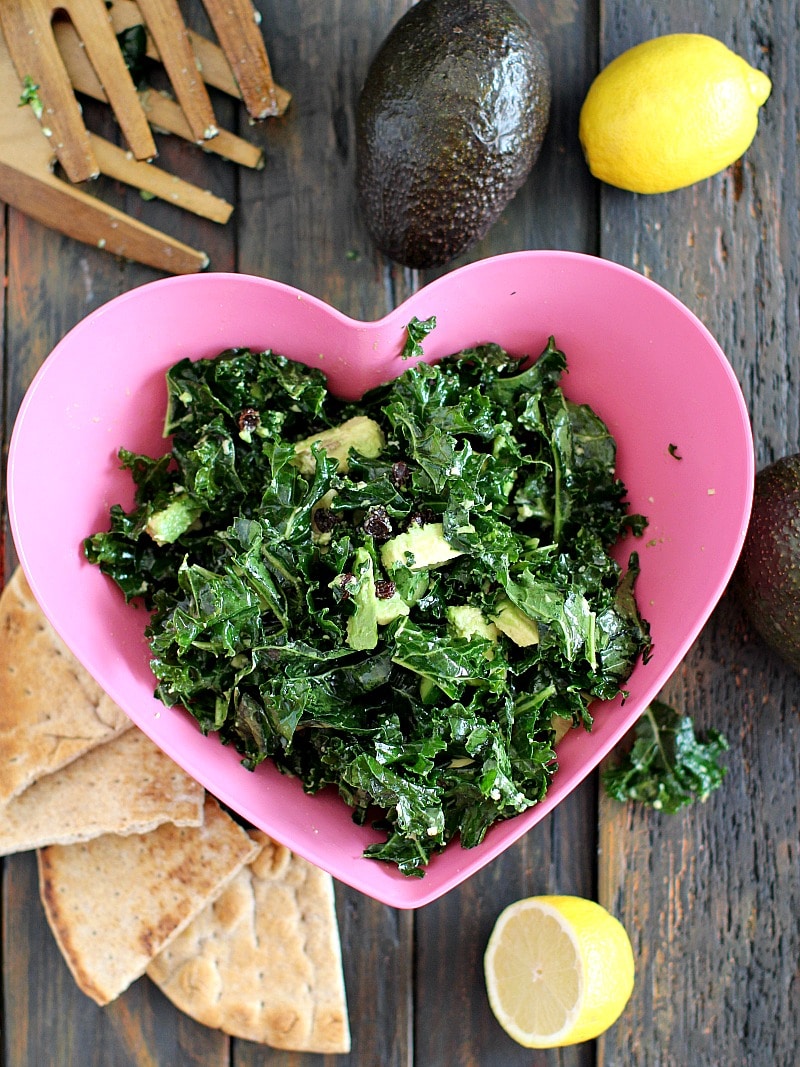 Hey guys, how are you doing? Doesn't this Massaged Kale Salad look so good? It's actually my go-to salad, I make it at least a few times a week. In dependence of season or holiday I dress it up with seasonal ingredients. As much as I love cookies and cakes, I said many times on the blog that everything should be consumed in moderation. I personally made a pact with myself that I will watch my nutrition very closely in 2017, as I want to have enough energy to run around with my little boy, run the blog and also be my best at my daily job.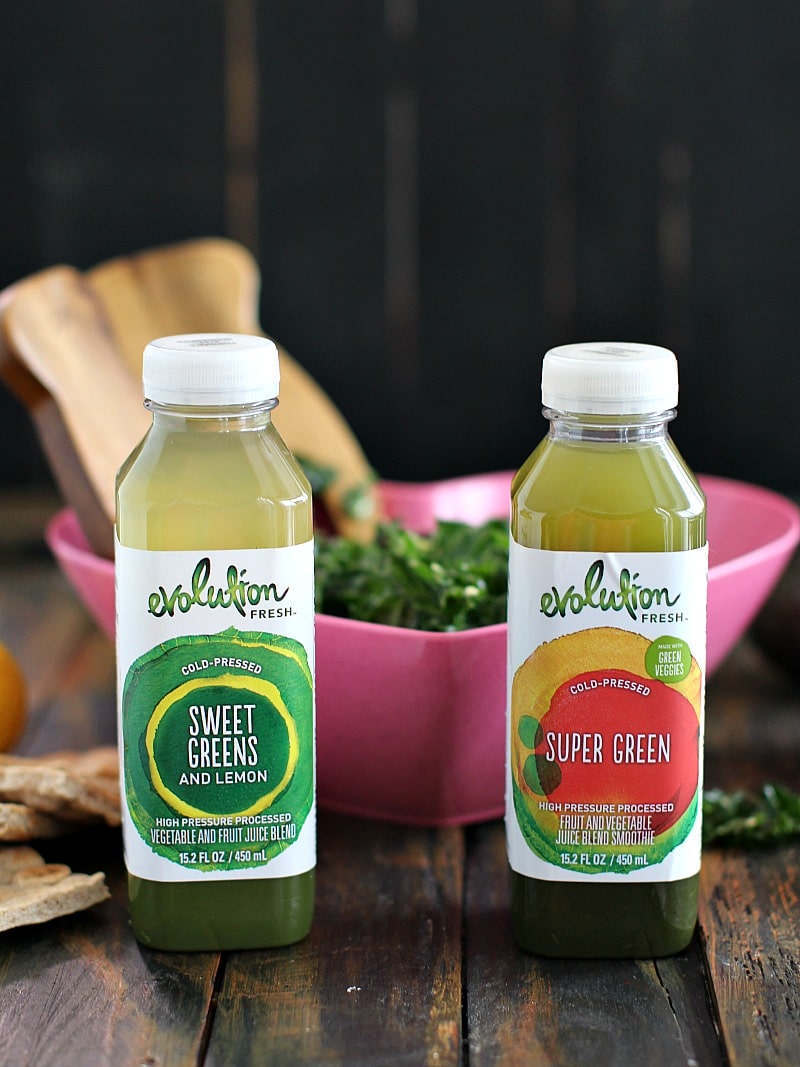 This Easy Massaged Kales Salad is bound to be a regular in my diet, along with some delicious cold-pressed juice. Since I am on the go most of the time, I am all about convenience and today I want to share with you my go to cold-pressed juice of choice from Evolution Fresh.
Many juices on the market have been heat pasteurized, which may affect the nutrients. What I love about the delicious juices from Evolution Fresh is that they are using high-pressure processing to help protect the taste and nutrients of the fruits and vegetables used to make the juice. This definitely makes a difference on how fresh and yummy your juice will taste! Also, thumbs up for not using any artificial colors or flavors! The ingredients list can't get any better!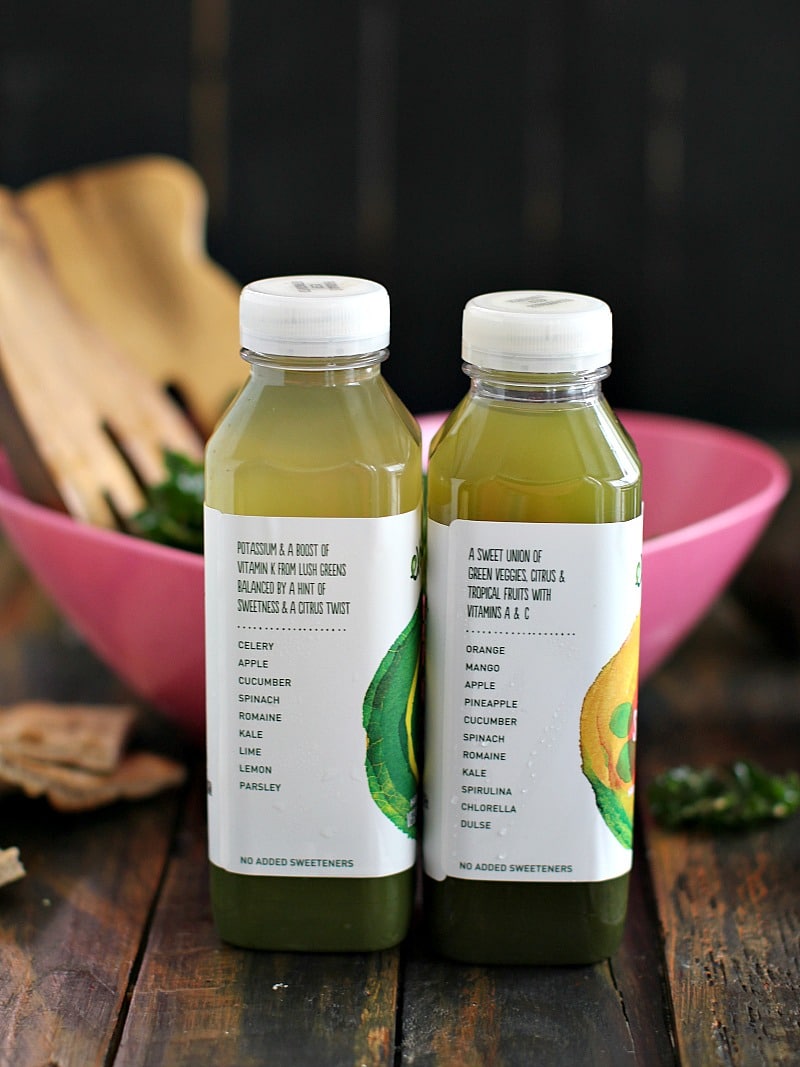 The Sweet Greens and Lemon along with the Super Green are my two favorite flavors. I tend to pick green juices as it boosts my intake of vegetables and greens through the day. I like having a juice early in the morning, instead of coffee, I swear I feel so much more energized, my mind is clearer and it makes me feel good that I already ingested some nutrients and in such a delicious form. I also just joined a gym last week, so I am looking forward to eat healthy, exercise and take good care of my body in 2017.
Evolution Fresh juice in the morning, Massaged Kale Salad with avocado, cucumber and raisins for lunch: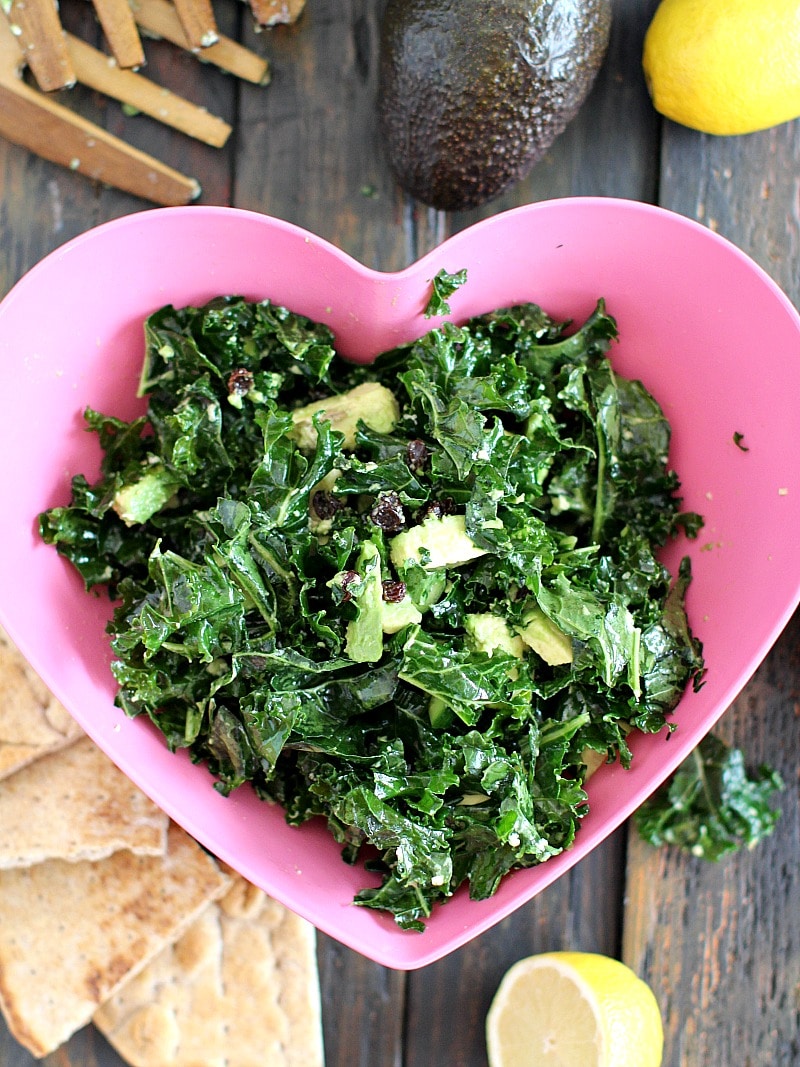 Here are a few tips on how to make the best massaged kale salad in minutes:
Use infused olive oil – anything that suits your taste. In this salad, I used rosemary infused olive oil, but you can use lemon, lime or even hot pepper infused olive oil, if you are looking for a hot bite.
Remove the stems – that is the "no-no" part of the kale, you only want to look for tender leafy parts to make it into the salad bowl.
Lemon – don't shy away from adding flavor to your kale, besides the infused olive oil I always add lemon juice and lemon zest. Sometimes I even add a squeeze of orange juice.
Massage the kale – before adding all the other ingredients it's key to massage the kale with olive oil, lemon juice, lemon zest, salt and pepper. Massage it for a few minutes, 1 – 2 is enough. Yes, you have to use your hands, so make sure you wash them well. After the kale has been massaged, set it aside to rest for 5 – 7 minutes.
Add all the other ingredients – you can keep it simple and serve it plain as it will taste great anyway or you can play around with you favorite ingredients.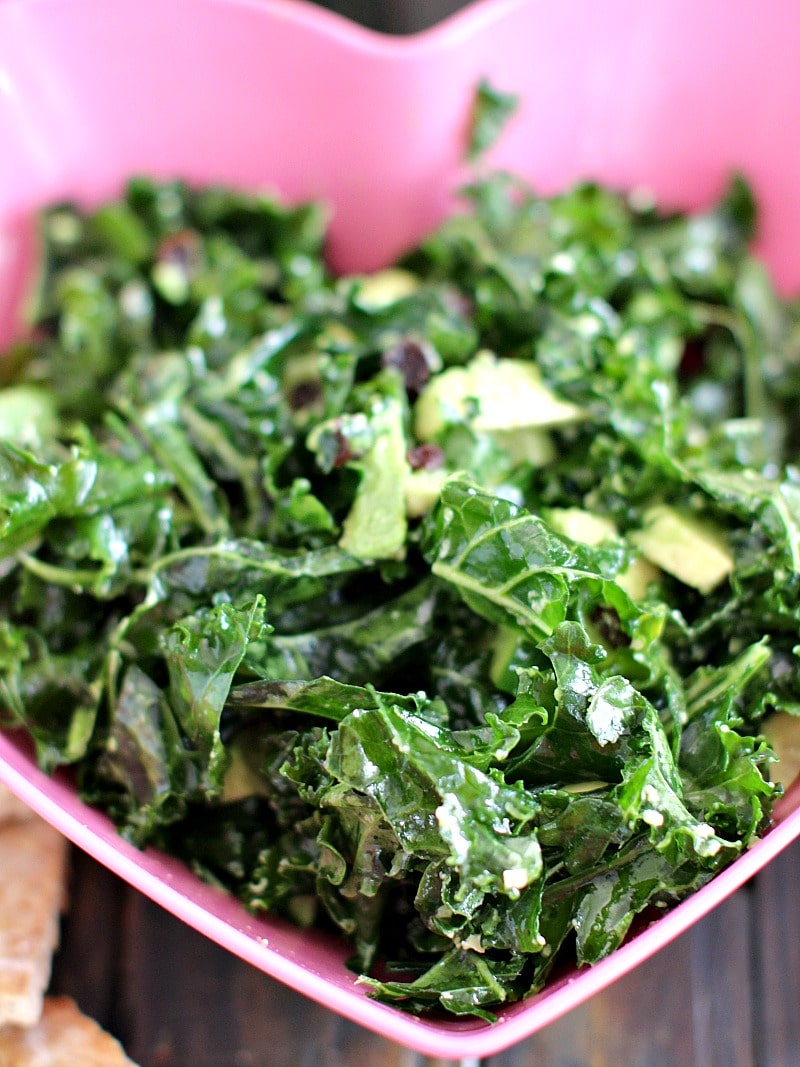 Join me and take a sip in a brighter direction with Evolution Fresh, as small changes add up and eventually have a big, positive impact on your health and happiness.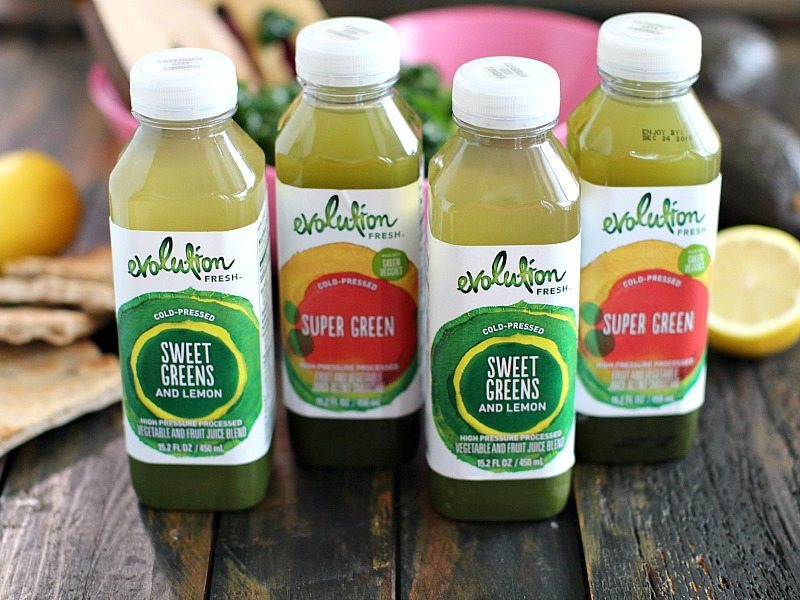 Eat your Massaged Kale Salad and drink your greens! 🙂 Use this store locator to see where Evolution Fresh juices are available near you.
Massaged Kale Salad + Cold Pressed Juice
Easy and delicious, a go-to Massaged Kale Salad with creamy avocado, crunchy cucumbers and sweet raisins.
Author:
Katalina Kastravet
Ingredients
1 medium bunch of kale, organic
1 avocado, pitted
2 medium cucumbers, cut into rondelle
¼ cup raisins
2 tablespoon rosemary infused olive oil*
1 tablespoon lemon juice
1 teaspoon lemon zest
salt and pepper to taste
Instructions
Remove the hard stems from the leafs and discard.
Chop the leaves into medium pieces and add to a medium salad bowl. Top with olive oil, lemon juice, lemon zest, salt and pepper. Massage the kale well for 1 - 2 minutes. Set aside to rest.
In the meantime, slice the avocado and the cucumbers. Add them to the salad bowl. Mix in raisins.
Serve.
Notes
Regular olive oil can be used as well, but infused olive oil will add more flavor.
Happy sipping and munching! Learn more about Evolution Fresh juices!