Easy Home Entertaining Cheese Platter
Last updated on October 26th, 2022 at 03:57 pm
Easy home entertaining cheese platter ideas featuring seasonal produce and easy to make Cranberry Sauce Cheese Bruschetta.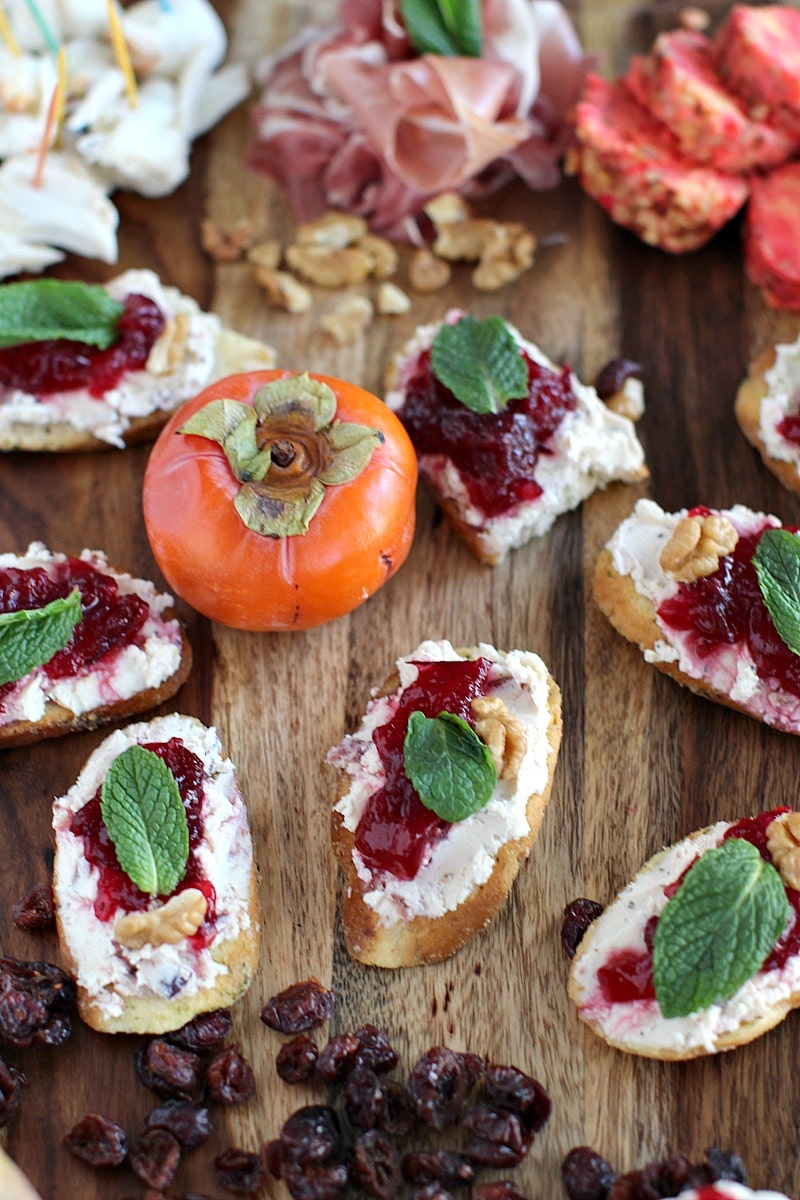 Easy Home Entertaining Cheese Platter
There are so many reasons to get together during the holiday season! I have recently hosted a Girls Night over cheese and wine to discuss how we will spend the holidays. You know, important stuff. We discussed what we will wear for New Year's Eve and voted on what movie to watch on Christmas night.
For our small get together I have decided to serve some finger food and put together a seasonal cheese platter. Cheese platters are very easy to make, and they definitely can become a full meal, based on the items you feature. I will tell you today how I am constructing my cheese platter and will share my Easy Home Entertaining ideas! First things first, when I decide to host a Girls Night, I first choose a theme based on the event timing, then I make up my mind on what food to serve.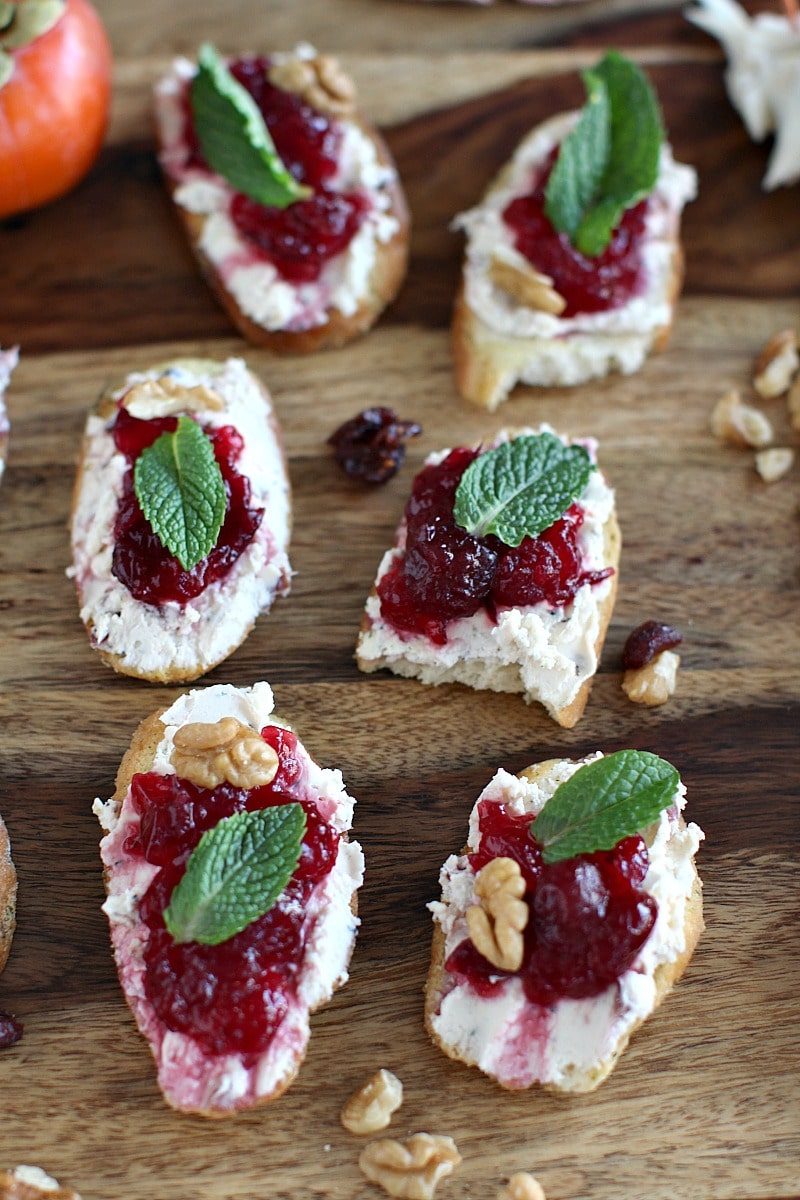 Here are a few factors that I take into consideration before I am making the menu:
Time of the event – this is the most important one to me. If I am hosting our get together in the middle of the week. I usually go for a "No Bake" type of menu and choose items that can be purchased in advance so I don't have to run to the store on that day
Event type – is it just a Girls Night with my girlfriends watching movies and stalking Instagram accounts? Is it a playdate? Are people coming over to watch a game? Is it just unwinding with another couple after a long day? In my current case, I have hosted a Girls Night Out!
Food allergies and special diets – this is if you have friends that are vegetarian, vegan, gluten free or are allergic to some foods. You want to be inclusive of your guests, and also avoid items that can cause severe food allergies.
Wine – a very important factor that I consider before building the menu! For our Girls Night I have decided to serve a current favorite: Pinto Grigio.
How to build a cheese platter:
Choose cheese and small bites that pair with the wine you are serving. For example, I like to feature cheeses that reflect the season. In this case, I chose a soft cranberry spreadable cheese and also a wine and nuts infused cheese.
While cheese and crackers are fun, add other snacks to the platter for a rich palette of taste and textures. Also, I like to add nuts, dried and fresh fruit.
Add seasonal fruit: for a fall theme, I added fresh pears and persimmons to my cheese platter.
If you want to transform the cheese platter into a dinner, add more protein choices. For example, Prosciutto is always a good idea and it pairs nicely with cheese.
Prepare something "homemade" – I like to add a personal touch to my cheese platters. While all the store bought items are delicious and fun, something that you put together always catches the eye. It can be something as simple as baked brie.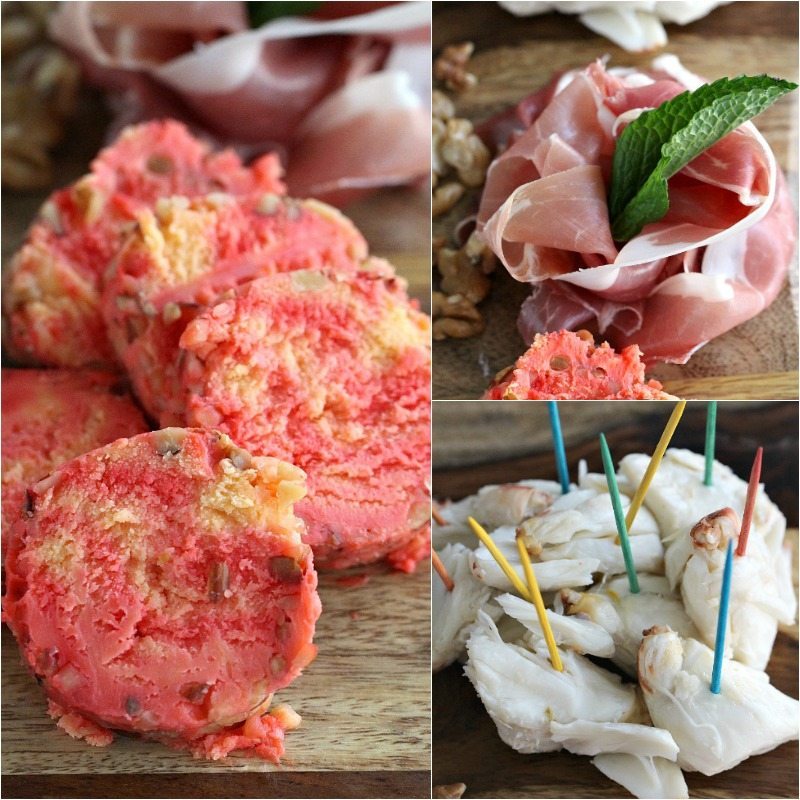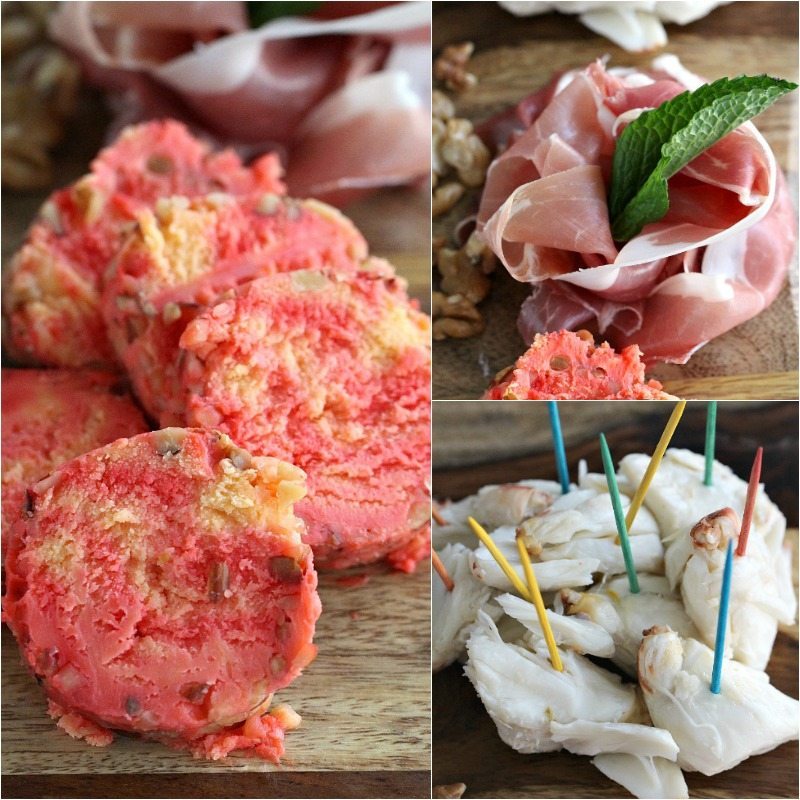 Ingredients
5.2

ounces

cranberry gournay cheese

12

garlic parmesan bruschetta crostini

1

can cranberry sauce

12

fresh mint leaves
Instructions
Spread the cheese on the garlic parmesan bruschetta crostini.

Top each crostini with 1 tablespoon of cranberry sauce.

Garnish with fresh mint leaves.

Serve immediately.
Nutrition
Calories:
125
kcal
|
Carbohydrates:
14
g
|
Protein:
6
g
|
Fat:
5
g
|
Saturated Fat:
2
g
|
Cholesterol:
12
mg
|
Sodium:
221
mg
|
Potassium:
68
mg
|
Fiber:
1
g
|
Sugar:
1
g
|
Vitamin A:
165
IU
|
Vitamin C:
0.3
mg
|
Calcium:
130
mg
|
Iron:
1.1
mg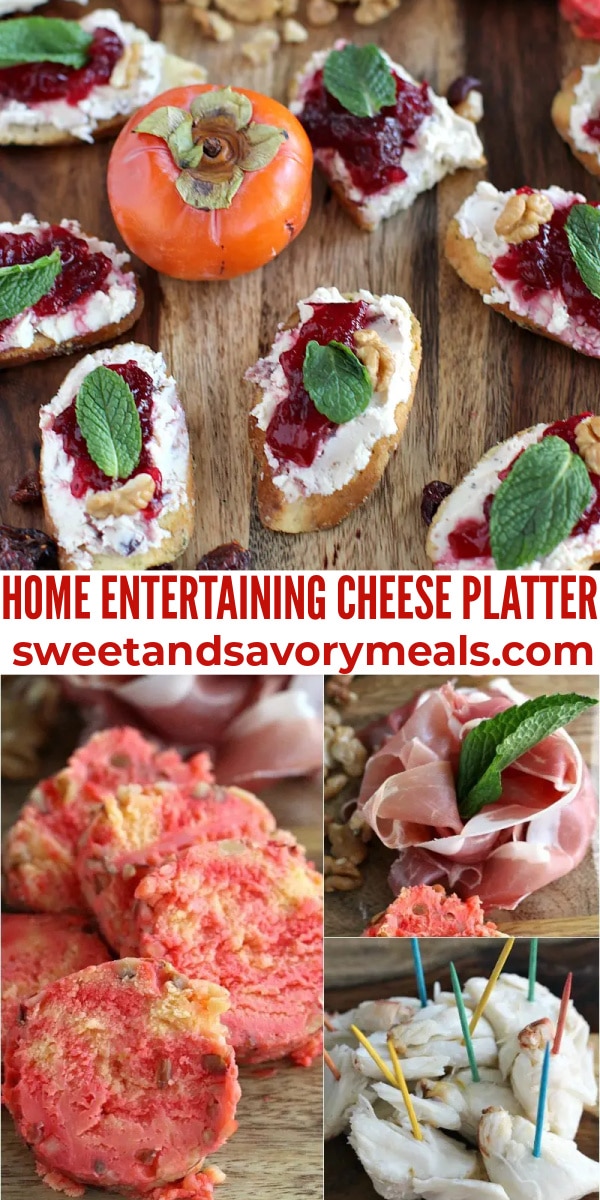 More recipes you might love