Spicy Iced Coffee Latte is delicious, cost efficient and refreshing made conveniently at home.
Like my other favorite drinks Avocado Lime Smoothie and Raspberry Coffee Smoothie, this drink will be a perfect companion.
Spicy Iced Coffee Latte
Any iced coffee addicts here? I definitely am one! With spring at its full bloom and hot summer days just around the corner, I always find myself sipping on one. Unfortunately it can get expensive, so I started making my own iced coffee, refreshing and delicious. Also, I put a spin on it and made a Spicy Iced Coffee with a touch of sweetness from the dulce de leche. It has just enough heat from the red pepper infused creamer, and a perfect flavor balance.
Similarly, the creamer is so easy to make, light cream infused with a few red hot peppers. The strong coffee and the heat from the spicy creamer will awaken your taste buds and give you some nice energy.
Why You'll Love This Spicy Iced Coffee with Dulce de Leche:
Firstly, it's refreshing, sweet and spicy. The unexpected flavor combo works nicely together.
Also, budget friendly, because making it at home will save you some money.
Perfect on hot summer days.
In addition its convenient. Having a batch in your fridge means you can roll out of bed and have some fancy coffee instantly.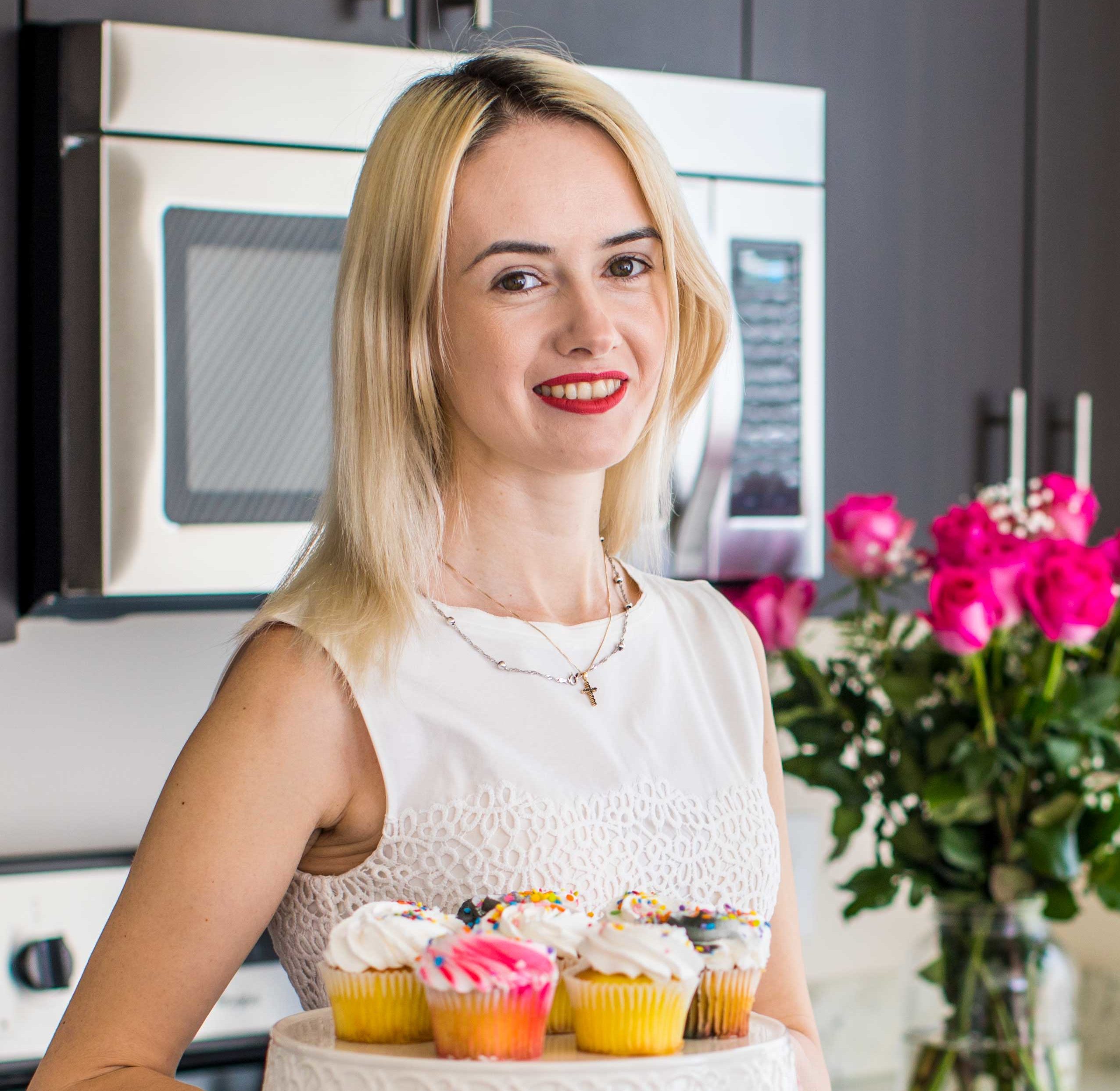 Follow us on Pinterest for more delicious recipes!
Spicy Iced Coffee Recipe Tips:
It all depends how much spiciness you can handle. You can infuse the creamer with hot pepper, but you can also add some hot peppers to your coffee.
For even spicier kick, drop into it a few red hot peppers while the coffee is still hot. Discard when you are ready to refrigerate the coffee.
Also, once the coffee and cream cooled off, store them in the fridge. Best in pitchers that have a lid.
In addition, you can make coffee ice cubes, that way your coffee will never taste watery.
I also like to make creamer ice cubes and when I make my coffee. For example, I add a few coffee ice cubes and a few creamer ice cubes.
Tools/Ingredients I used to make this Spicy Iced Coffee with Dulce de Leche:
Dulce de Leche – this delicious spread is one of my favorites, it can be used in drinks and desserts
Red Hot Peppers – these are dried chilies, they don't cost a lot, that why I always have some on hand. I usually add some to my savory recipes and drop a few into soups, they also work great to create spicy drinks.
Save Recipe
Spicy Iced Coffee
Author: Catalina Castravet
Serves: 7 servings
Prep time:

25

minutes
Cook time:

3

minutes
Total time:

28

mins
Nutrition information
Calories: 80 Carbohydrates: 7 Protein: 1 Fat: 5 Saturated Fat: 3 Cholesterol: 19 Sodium: 18 Potassium: 283 Fiber: 0 Sugar: 2 Vitamin A: 665 Vitamin C: 73.9 Calcium: 27 Iron: 0.6
Save Recipe
More recipes you might love