DIY – 3 Ingredients Rose Sugar Body Scrub
I am going to start this post with probably one weird question, who prefers showers and who prefers to take long, bubbly baths? I definitely prefer the later, there is nothing more relaxing after a long day of work and running errands to relax in a tub filled with hot water and bubbles add to that some spa music and I am very happy.
My night bath ritual is usually long, even if the tub in our rental apartment is not the largest, I like to make the room as cozy as possible, neatly organized, decorated with sea shells that I collect and fresh flowers.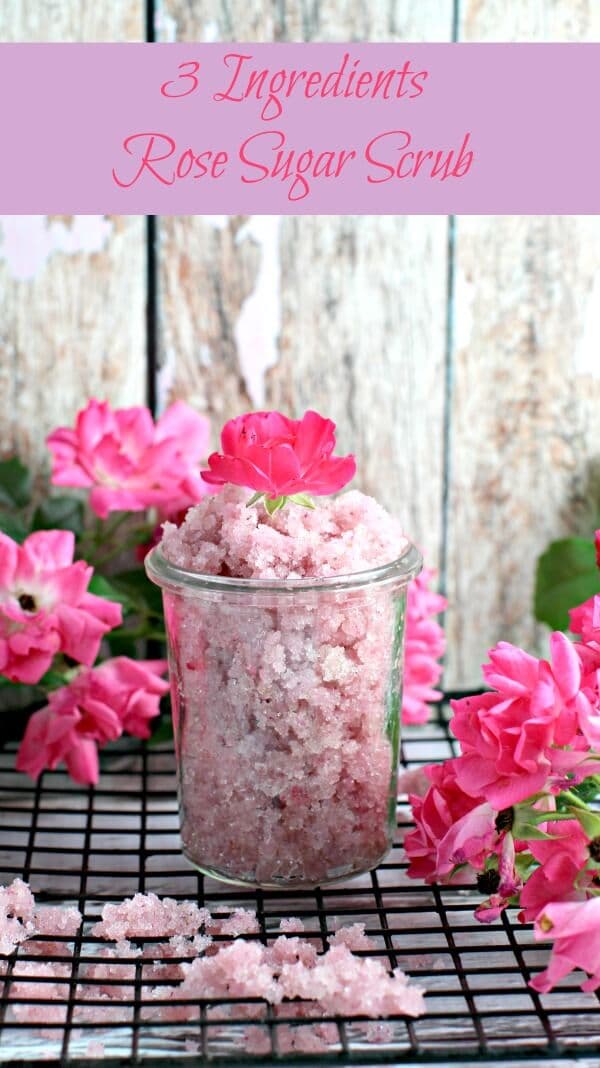 One my favorite scents from creams to body sprays is rose water, I am even obsessed with rose water cakes (coming soon) and macaroons. Now with the abundance of fresh roses I decided to make my own rose sugar body scrub.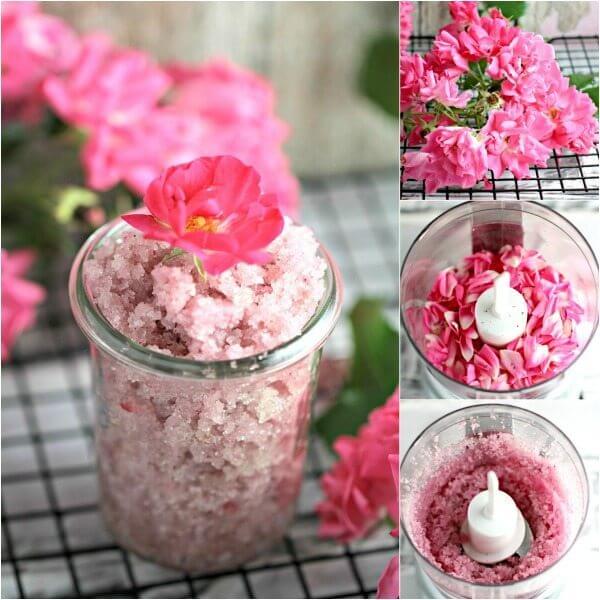 With just a few ingredients and food processor pulses you are left with the most luxurious and indulgent rose sugar body scrub, ready in minutes you can use it right away. The aroma and scent of this scrub is amazing, I went a little heavy handed with the rose petals, since I like a prominent rose scent. I used coconut oil for this batch, but if you don't have any on hand, baby oil works great as well.
I prefer my scrub on the fluffy side, like an ice sugar cone, if you like a more liquid consistency just increase the amount of oil.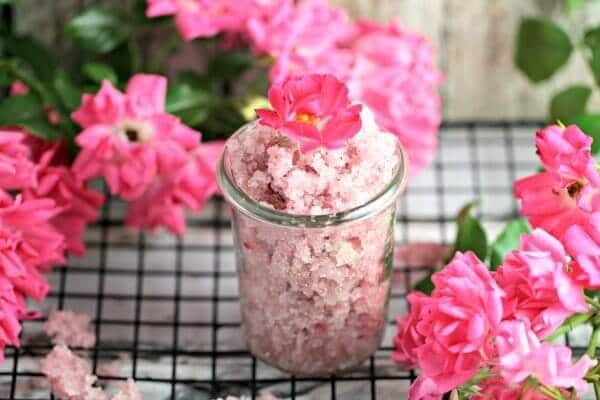 I loved this homemade version of the scrub, I used it on my body and it left my skin soft and silky. To make the whole process even more spa like, I put on my favorite whipped Shea Butter Passion Fruit and Rose body moisturizer. The second day my skin felt healthy, soft and radiant.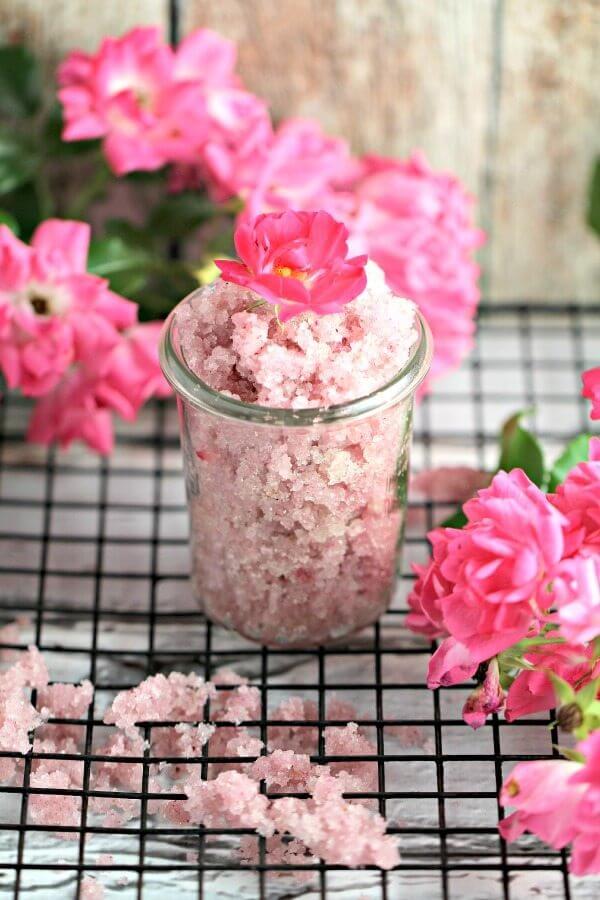 All you need now is go by some roses, pour some champagne and indulge in a sweet and aromatic bath!
3 Ingredients Rose Sugar Body Scrub
A luxurious, 3 ingredients only rose sugar body scrub, that is ready in 10 minutes and leaves your skin soft and radiant.
Author:
Katalina Kastravet
Ingredients
1 cup organic cane sugar
1 cup rose petals
¼ cup coconut oil
Instructions
In a microwave safe cup, add the coconut oil and heat for 20-30 seconds, until it has a liquid consistency. Set aside to cool a little.
In a food processor, add the rose petals, sugar and oil. Alternate between grind and chop to achieve the desired scrub consistency.
After a few pulses, scrape the sides with a spoon, since some sugar tends to stick to the sides and pulse a few more times until rose petals are fully ground and combined with the sugar.
Transfer to a jar with lid. Use right away or store in the bathroom for up to 2 weeks.