Crepe mint dress paired with mint colored high heels and long golden earrings makes the perfect, effortless and chic summer outfit.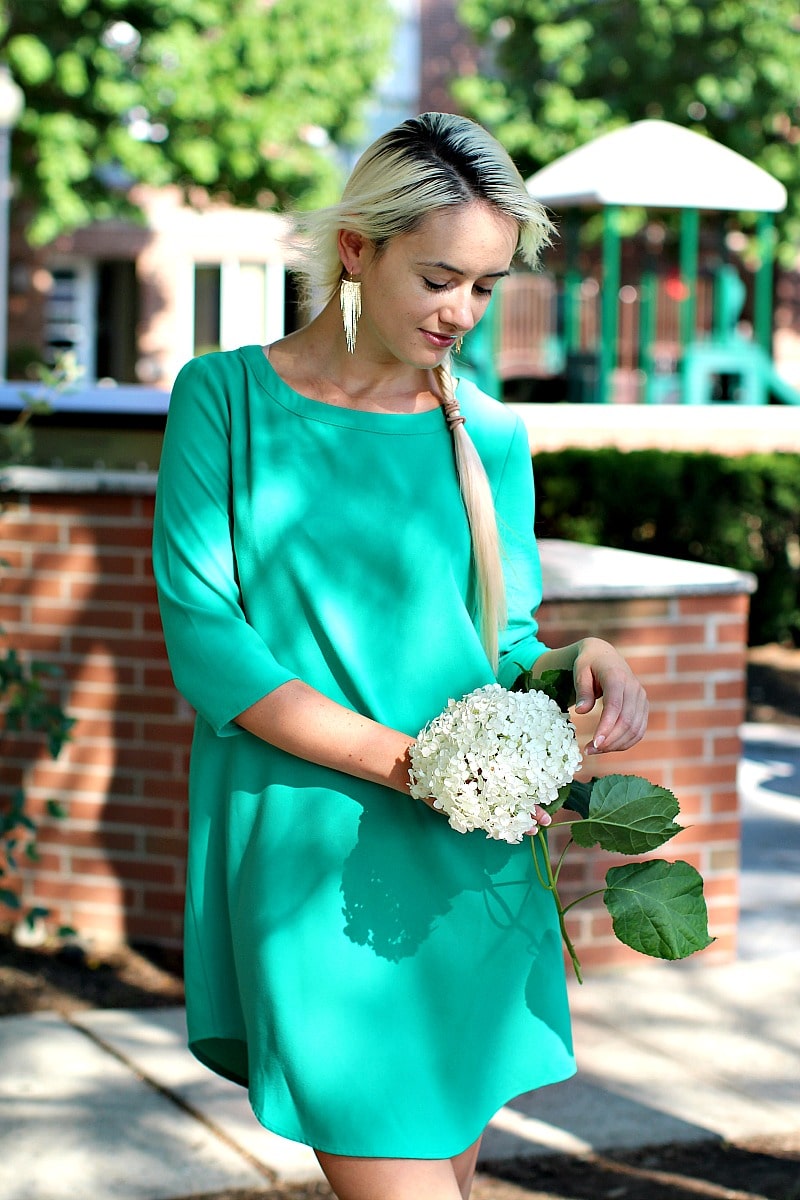 That moment when your Crepe Mint Dress is inspired by your favorite ice cream flavor! I just can't get enough of both this summer!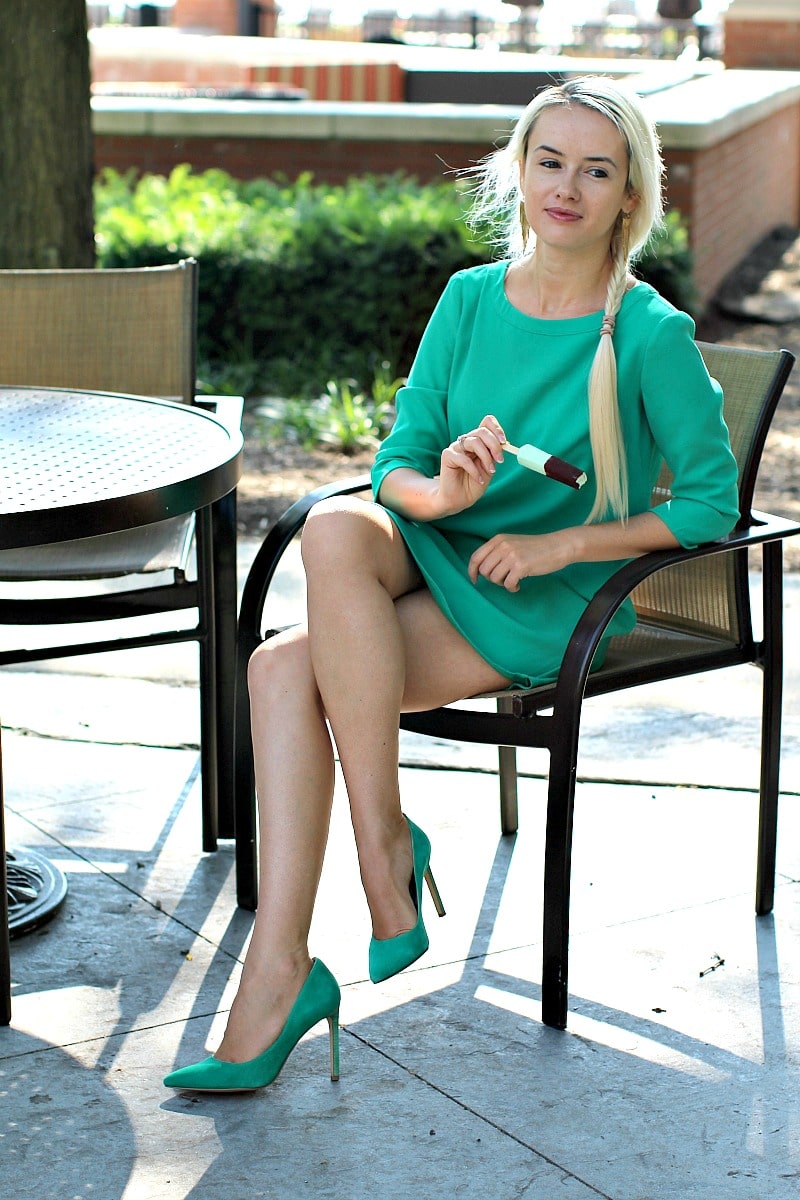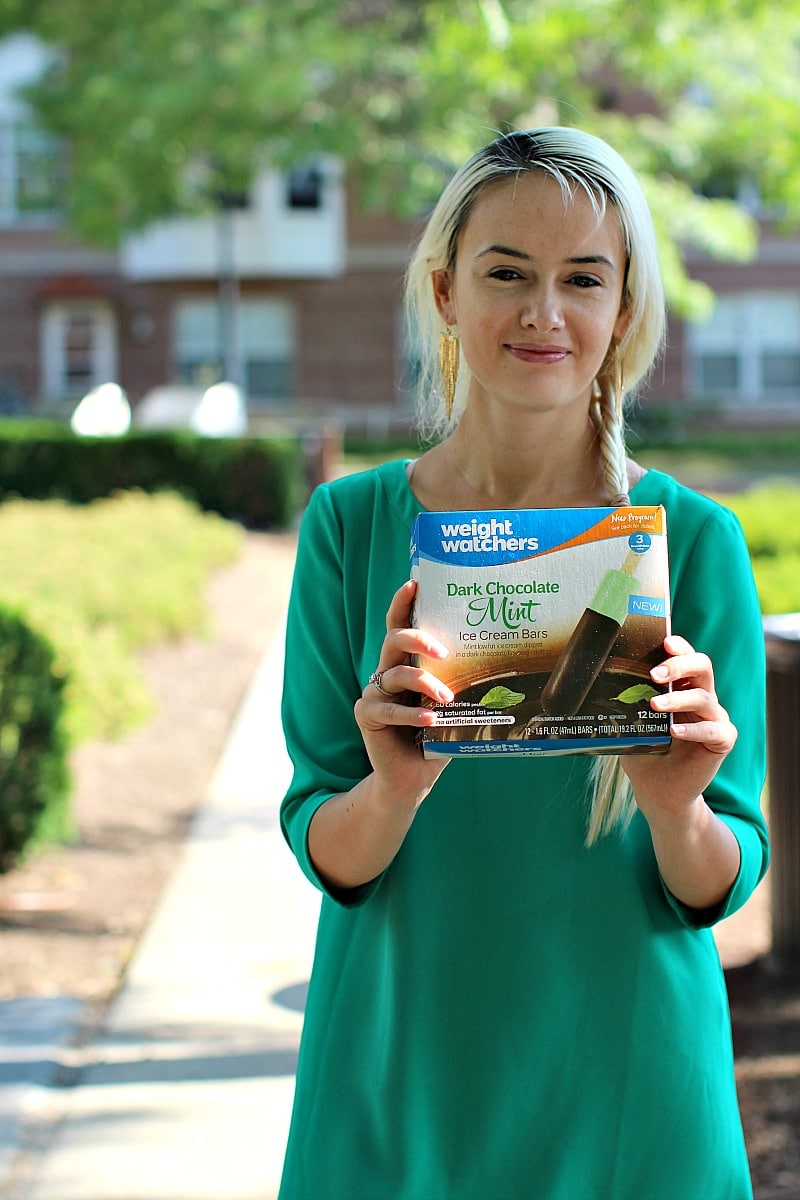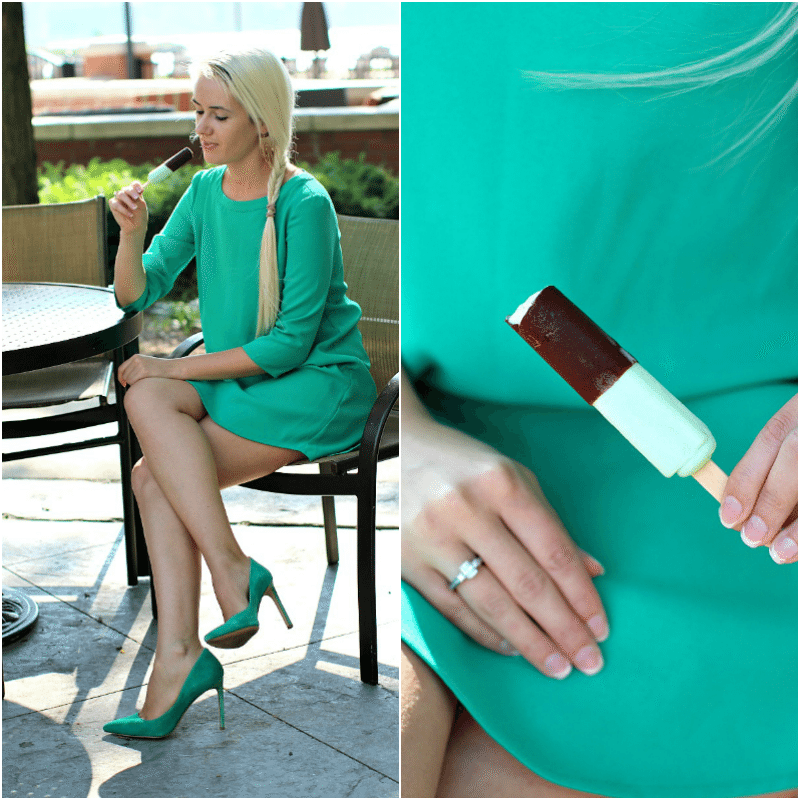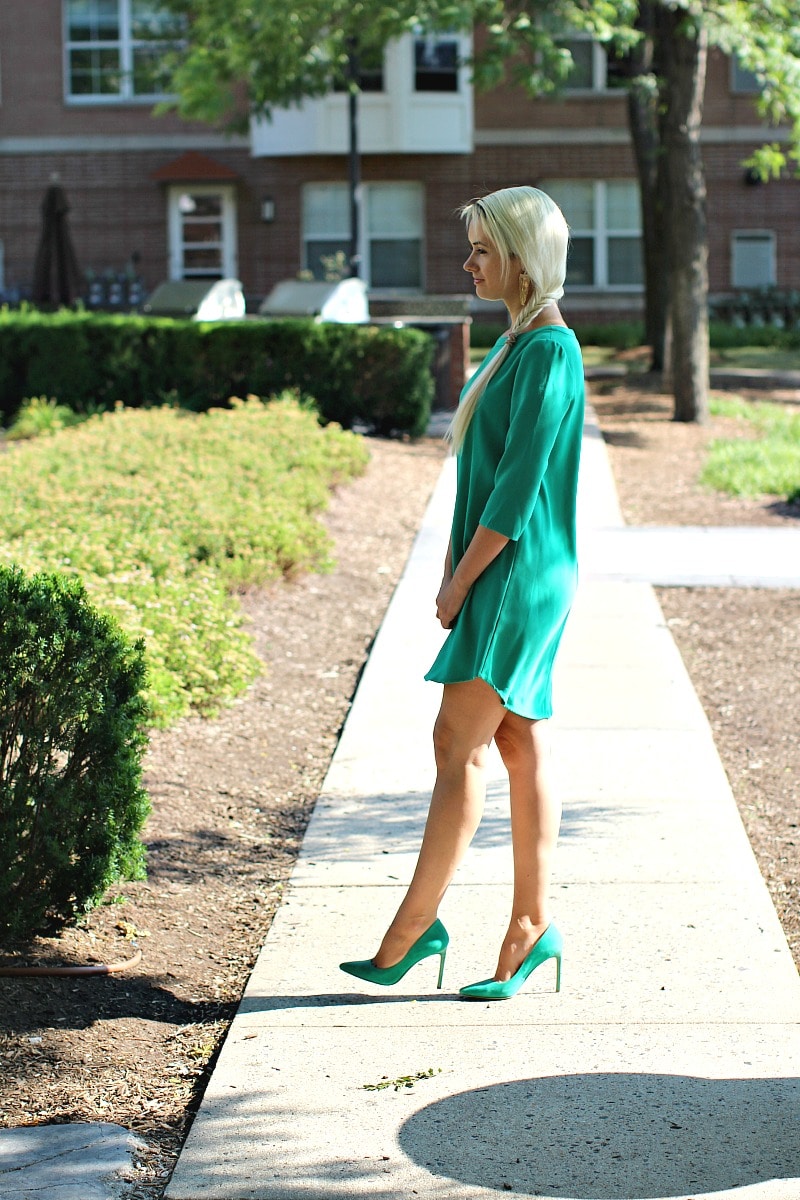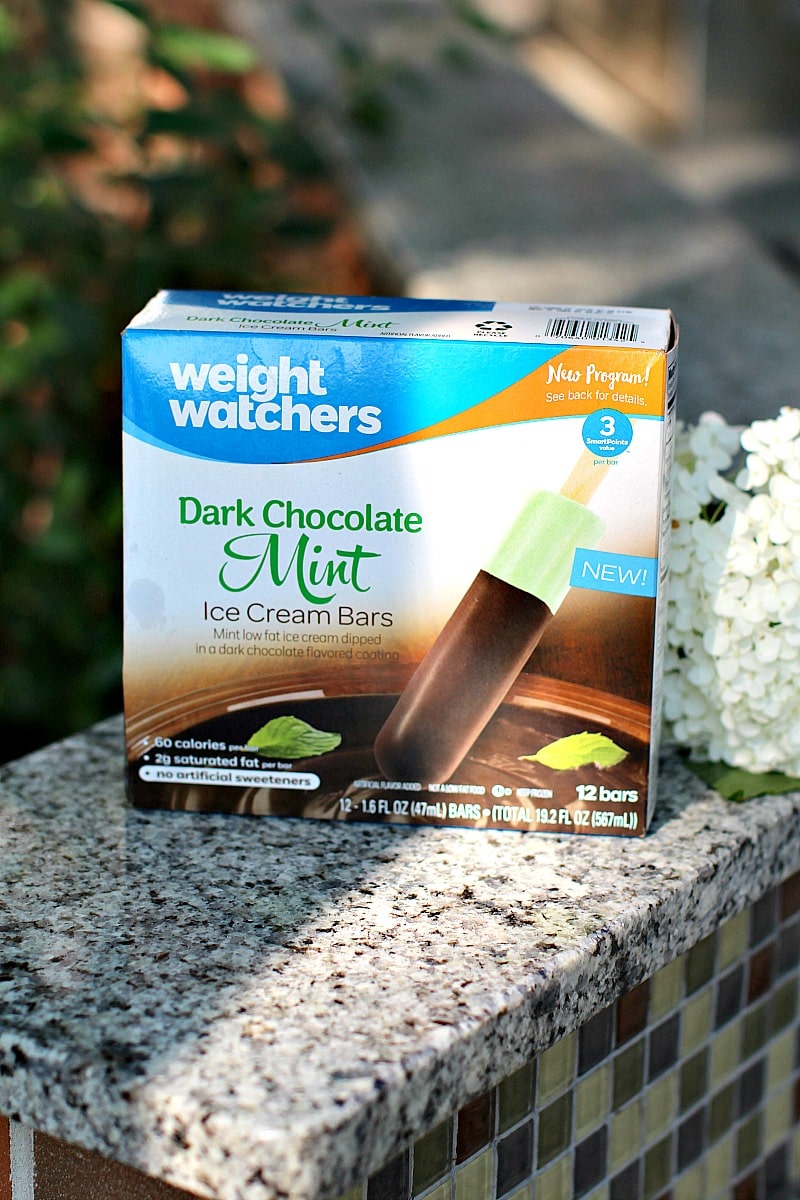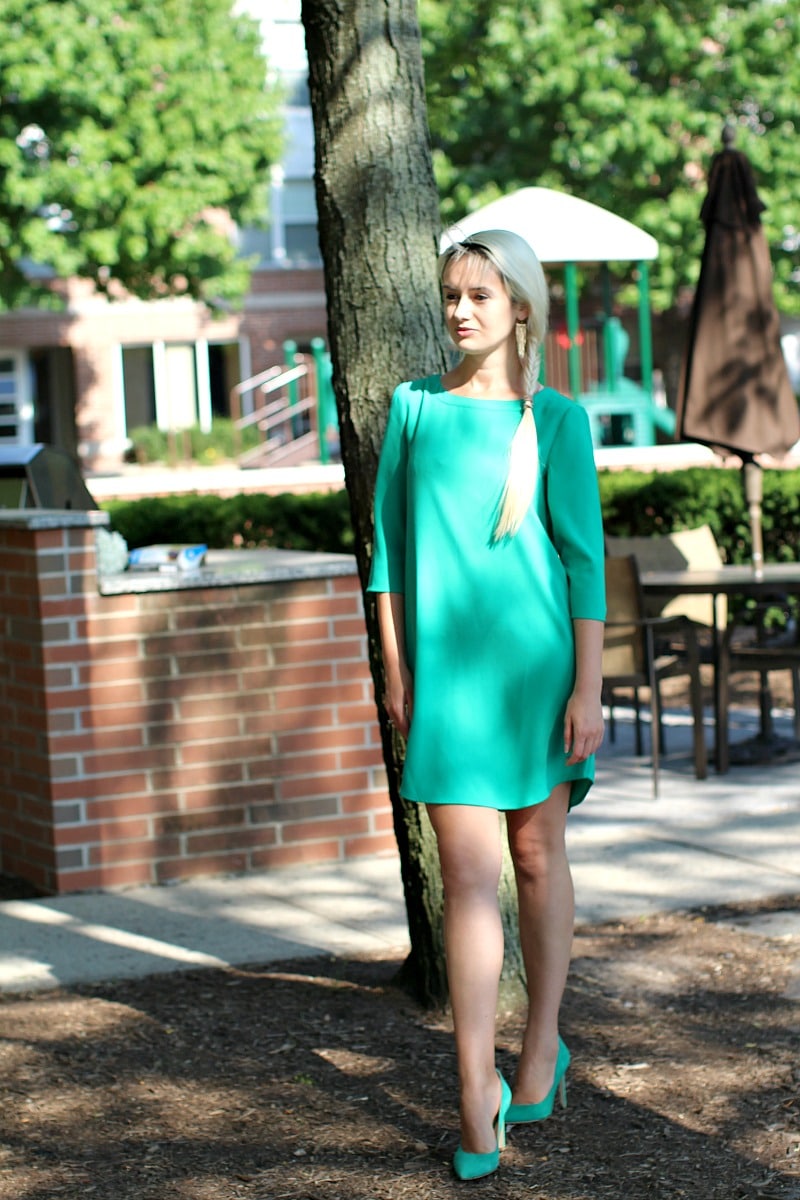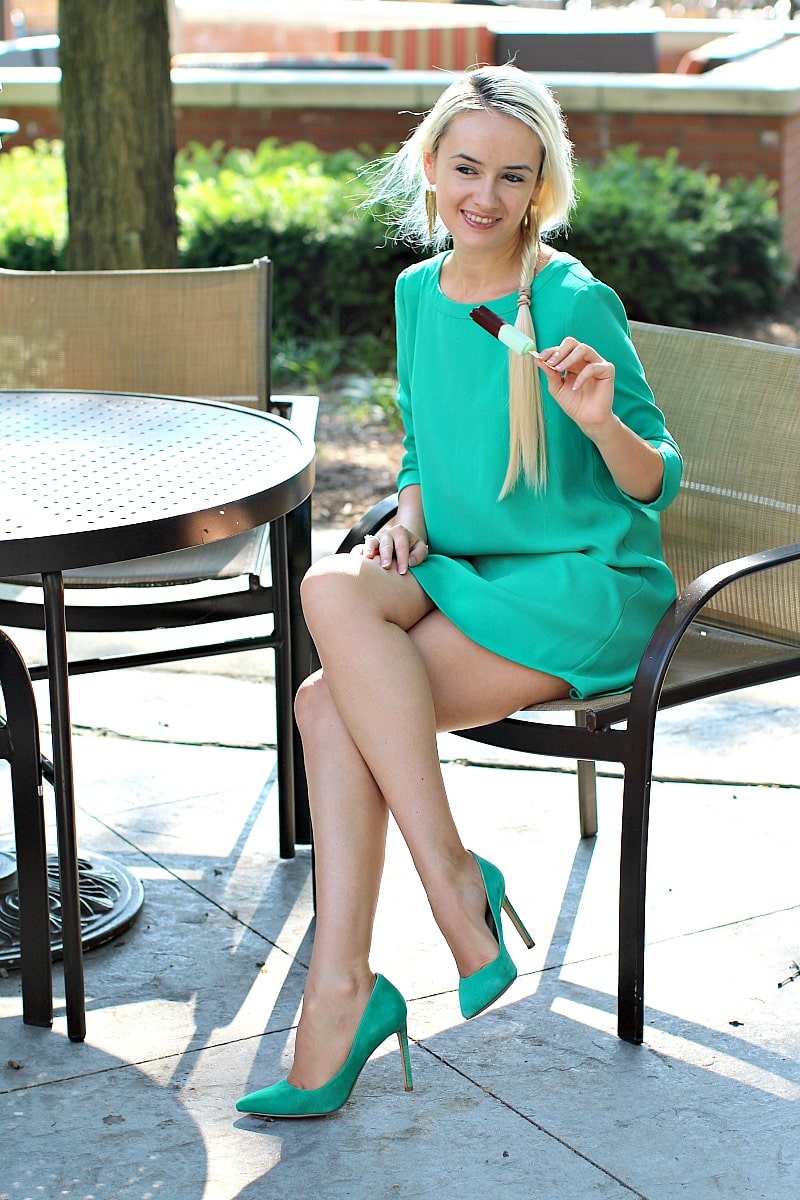 Crepe Mint Dress : BB Dakota @ Nordstrom | Heels: Nine West @ Macy's | Ice Cream: Weight Watchers @ Shoprite |
Hi guys! Happy Friday! Do you know what happens when you are in love with summer and Dark Chocolate Mint Ice Cream? Well, I got an outfit that has been totally inspired by the Weight Watchers Dark Chocolate Mint Ice Cream!
I have been looking for a long time for the perfect Mint Dress and I finally found one this summer. This Mint Dress is perfect in every way, the cut is very comfortable, the fabric is light and it just slides of your body. The color is so gorgeous, and it totally reminds me of ice cream. It definitely feels refreshing when I have it on. I was also very lucky and finally found the perfect Mint Shoes that match the dress. The shoes are very comfortable as well, I have recently wore them to a very long movie premiere in NYC and my feet felt super comfortable all the time.
The shoes color matches the dress so well that you would think they were made by the same designer. I have wore this outfit at least three times already and I plan on wearing it again tomorrow to a fancy dinner. The beautiful mint color just seems perfect for summer and seems to go well with my blonde hair.
I kept jewelry to the minimum and accessorized with long golden earrings that go well with the mint color. Makeup was kept minimal as well, with just black eyeliner and BB Cream. A touch of invisible lip gloss on my lips so I can enjoy my Weight Watchers ice cream with no accidents.
Happy Summer to you guys and let me know what is your summer inspiration and check Weight Watchers Facebook page for more summer inspiration! Do you make mood boards? This is mine below! Filled with food, pink and mint, as expected 🙂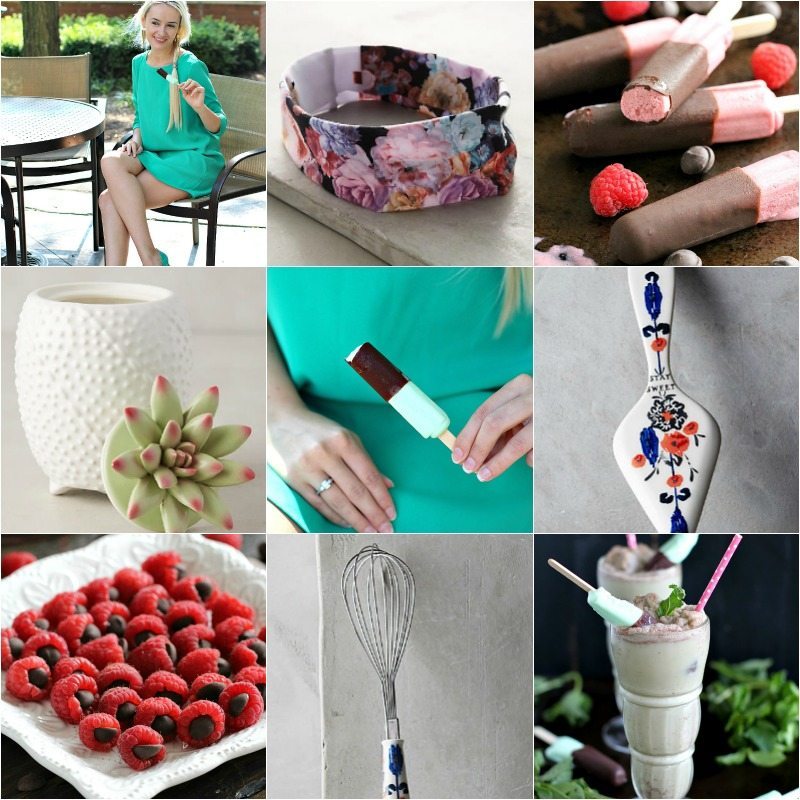 Don't forget to enter my giveaway  to win a "Summer Preparation Gift Pack"  CLICK HERE <—- you will love the prizes!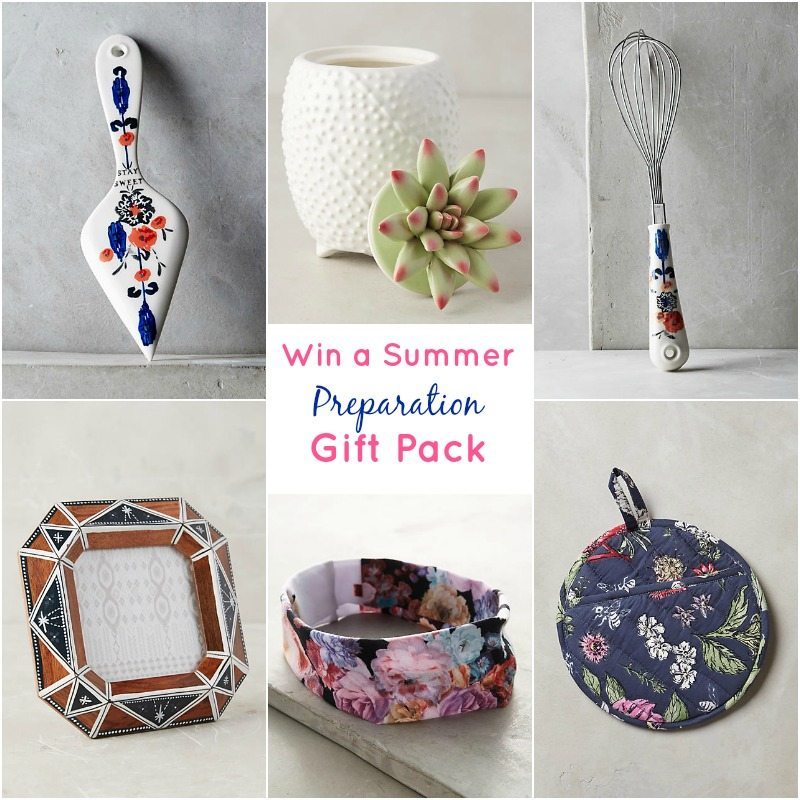 This is a sponsored post on behalf of Weight Watchers Ice Cream. All opinions are my own.