Comfy Yellow Sweater Fall Outfit
Comfy Yellow Sweater combined with All Saints Jeans, mint color heels and a favorite transition camo print jacket for a fun fall outfit.
Scroll down to read more about my Comfy Yellow Sweater outfit!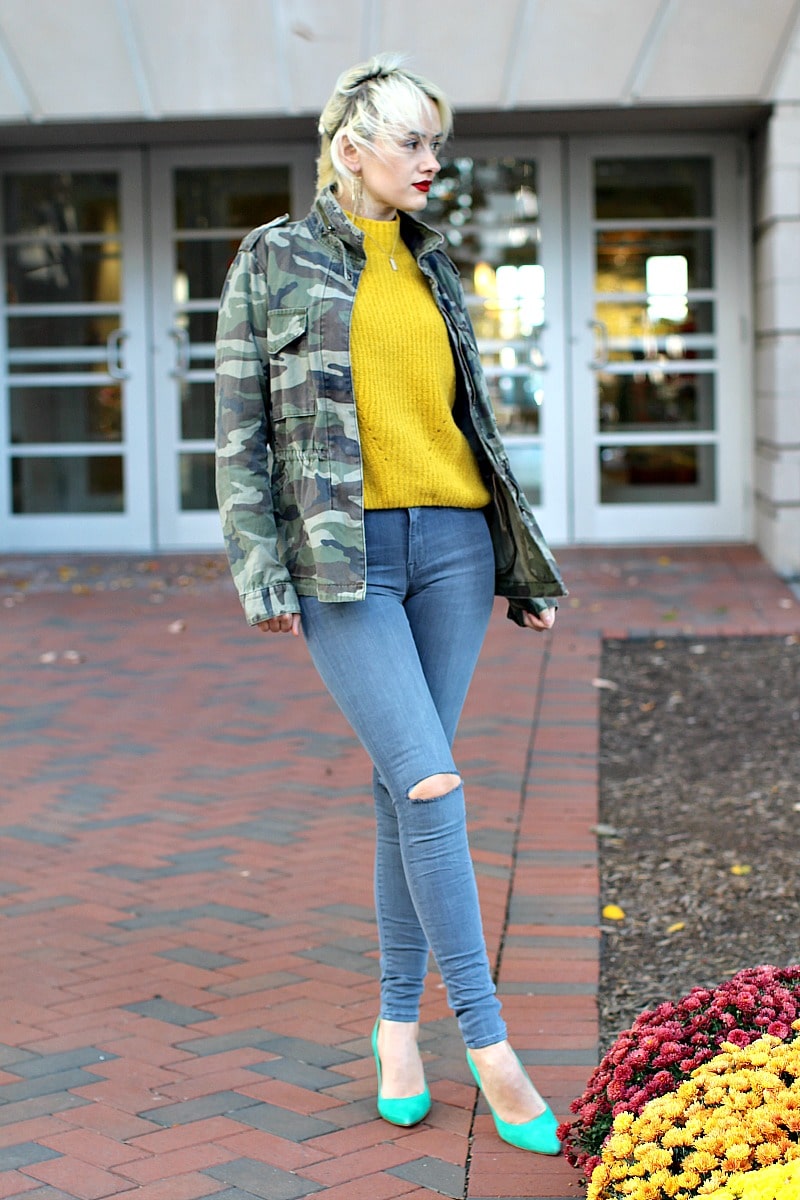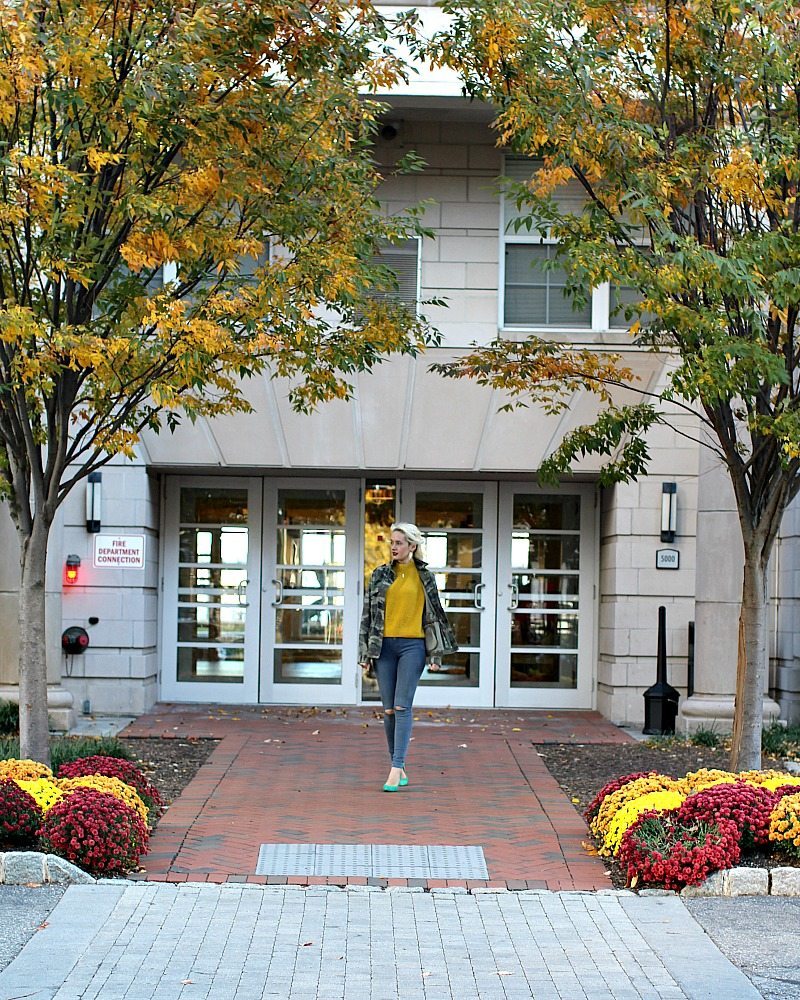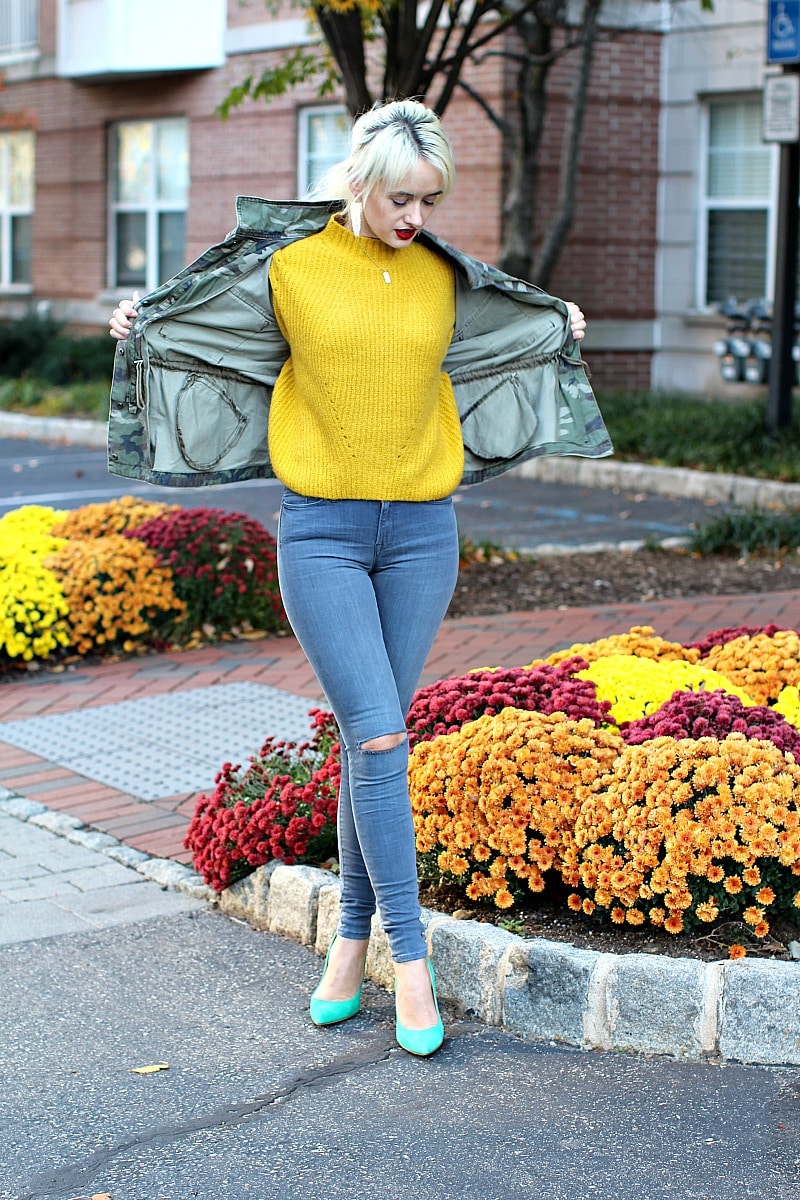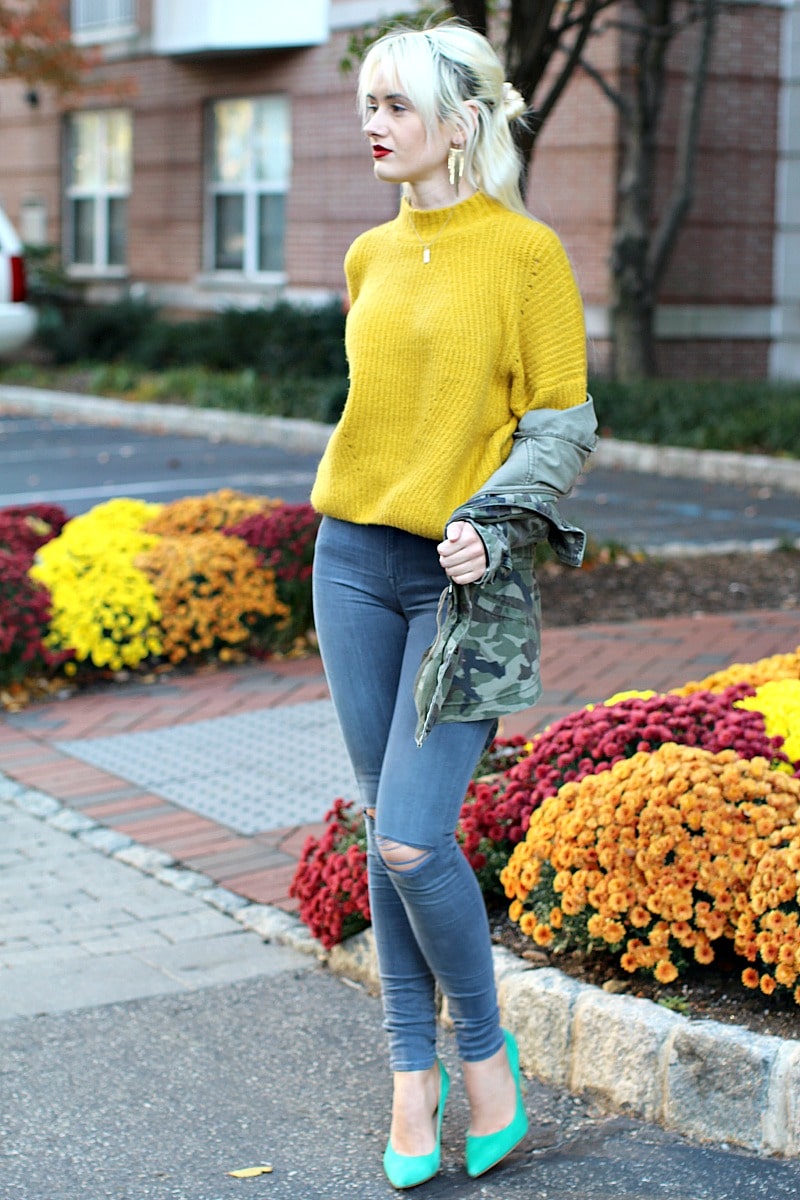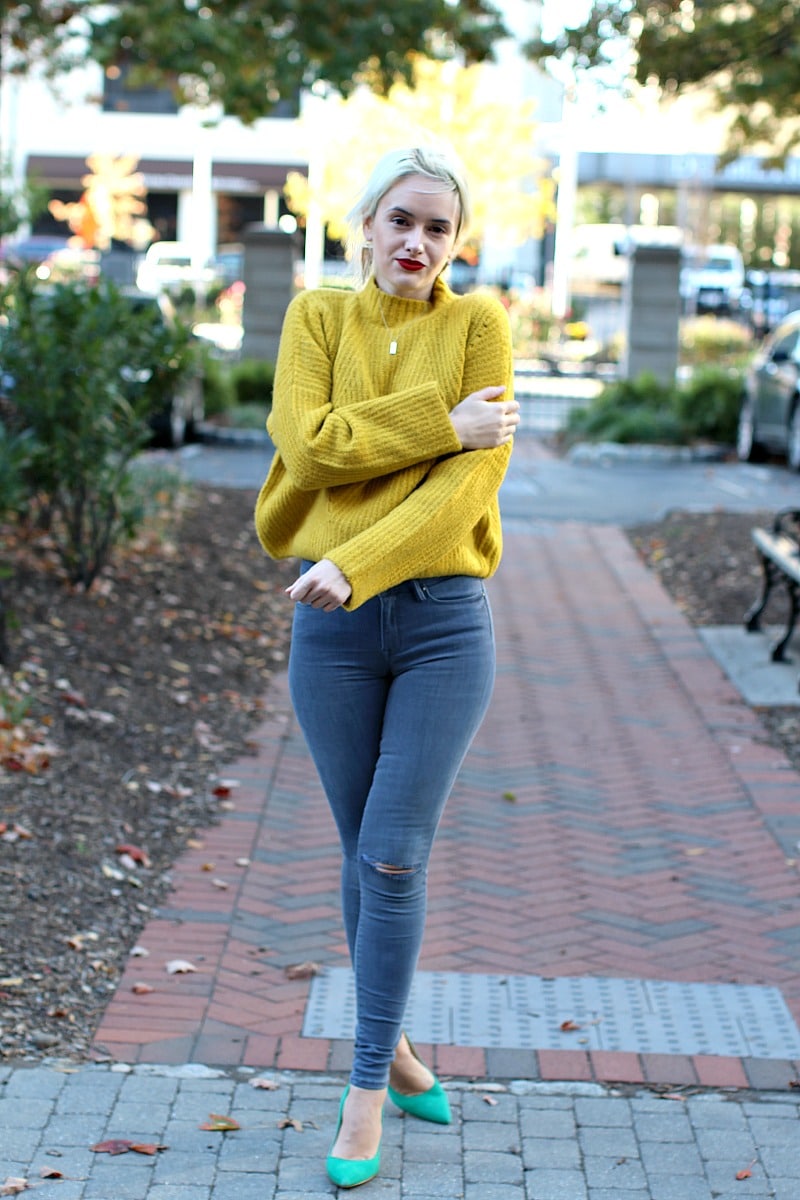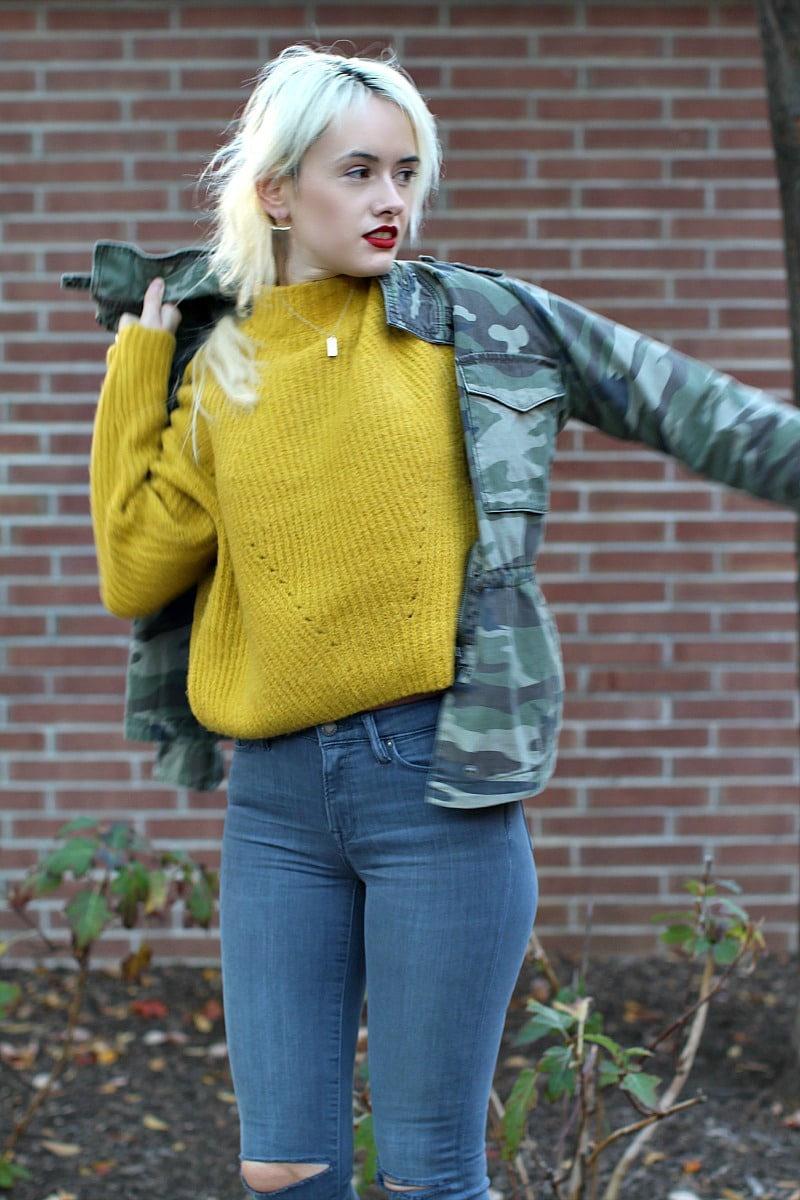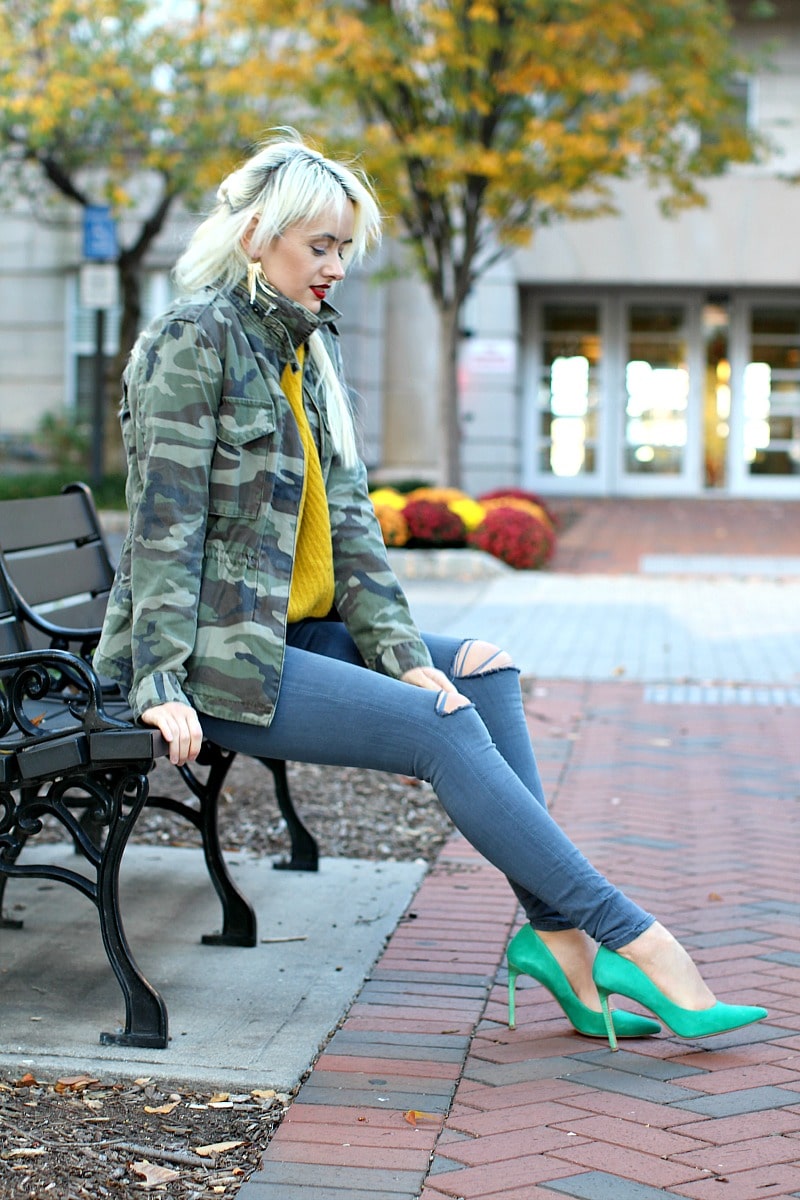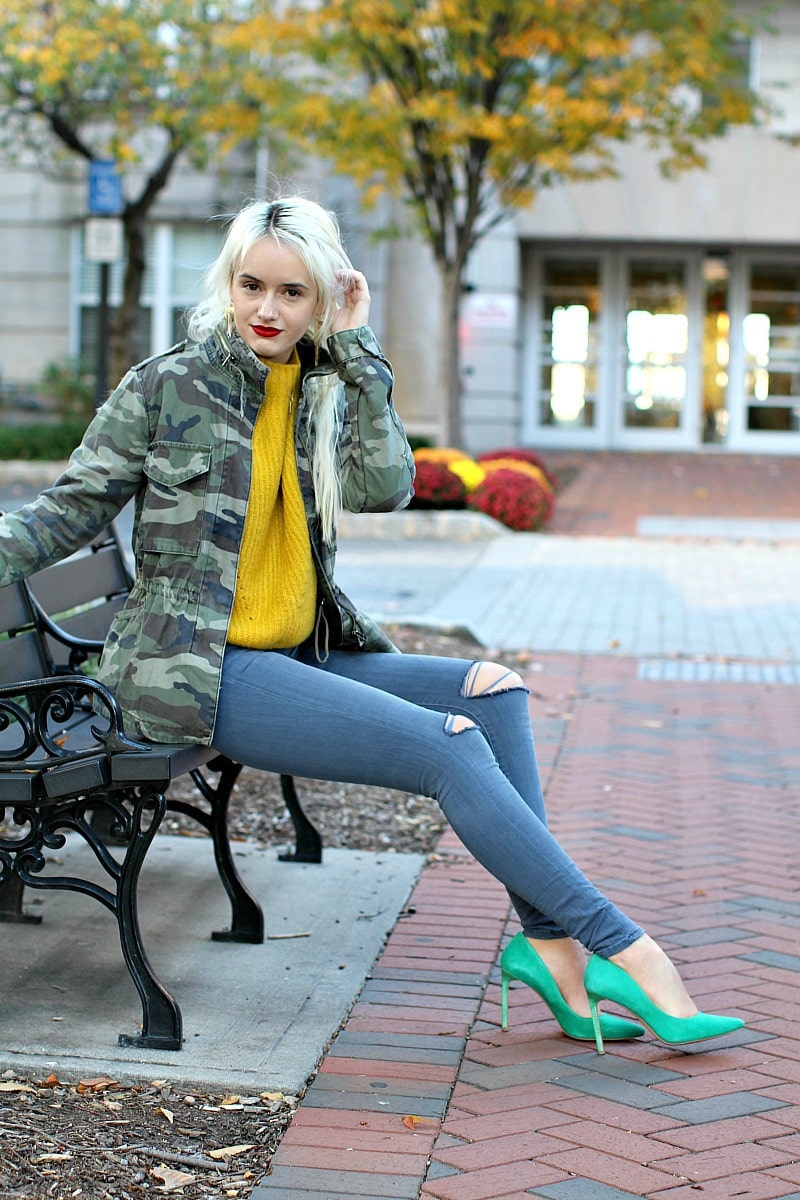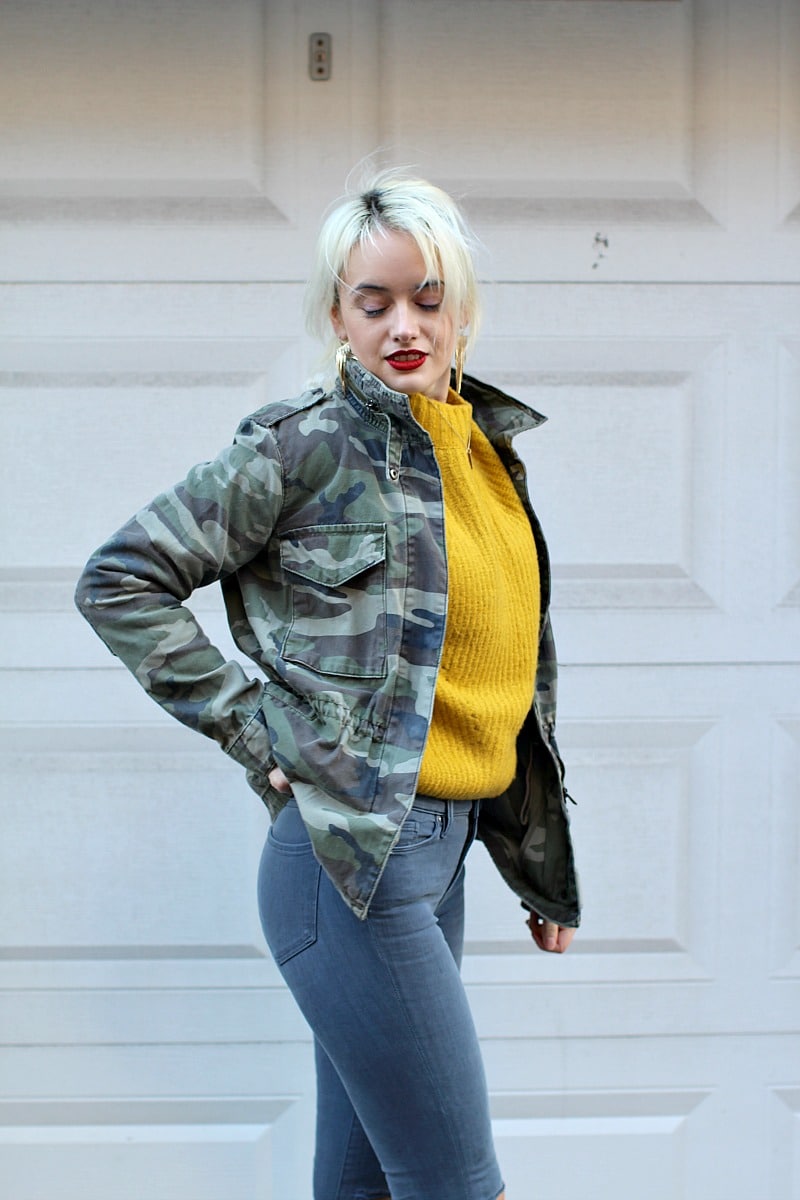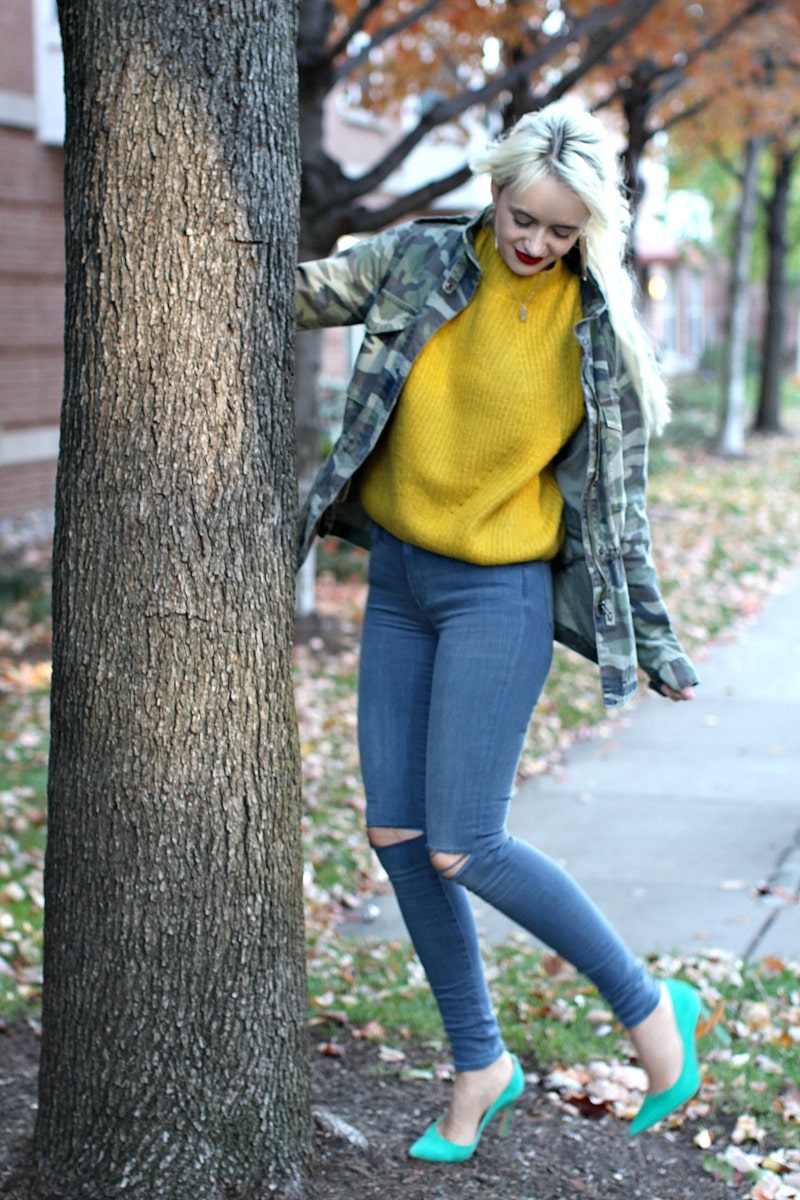 | Yellow Sweater : J.O.A. @ Nordstrom | Heels: Nine West @ Macy's | Jeans: All Saints | Jacket: Thread & Supply |
We continue to be blessed with perfect fall weather, and by perfect I mean temperatures in high 60s and 70s! This is definitely my type of fall. It's funny how I usually plan my fall fashion game, but when the cold strucks and I get sick 4 times in one month, I just end up bundled in 20 layers, without even caring how I look, I just want to make it thru without another cold.
This season is different, it's already November and we are still enjoying a fair share of sun shine in NYC. Now I can play around with my outfits, my beloved jackets and sweaters. I have dreamed of a comfy yellow sweater for a long time and finally I got my hand on this piece from J.O.A. I like the gorgeous, bright yellow color, the soft fabric and the subtle turtleneck. This yellow sweater adds color and fun to my outfit and it's also warm and comfortable.
Paired with my new favorite jeans from All Saints and high heels, this outfit can be easily transitioned from lunch date to casual stroll if you change into some comfy biker boots.
Finally, another piece that I love, it's my camo print jacket from Thread  Supply. I got it for $69 from Nordstrom and it seems that they are all sold out, but you can still find it here. This jacket is the perfect transition piece, I can see myself wearing it a lot during spring, or chilly summer evenings. Anything camo print is a hit in our house as our toddler is completely obsessed with this style and has shirts, pants, shoes and jackets all with camo print. He was super pumped to see that mommy matches his style now!
All in all, thankful for such a beautiful autumn and looking forward to shoot more fall outfits!