Cashew Chocolate Truffles – No Bake
Cashew Chocolate Truffles deliver an unmistakably decadent taste of chocolate, but they are a protein power house, vegan and no bake.
I love healthy and vegan desserts. My other favorite one is No Bake Coconut Energy Bites.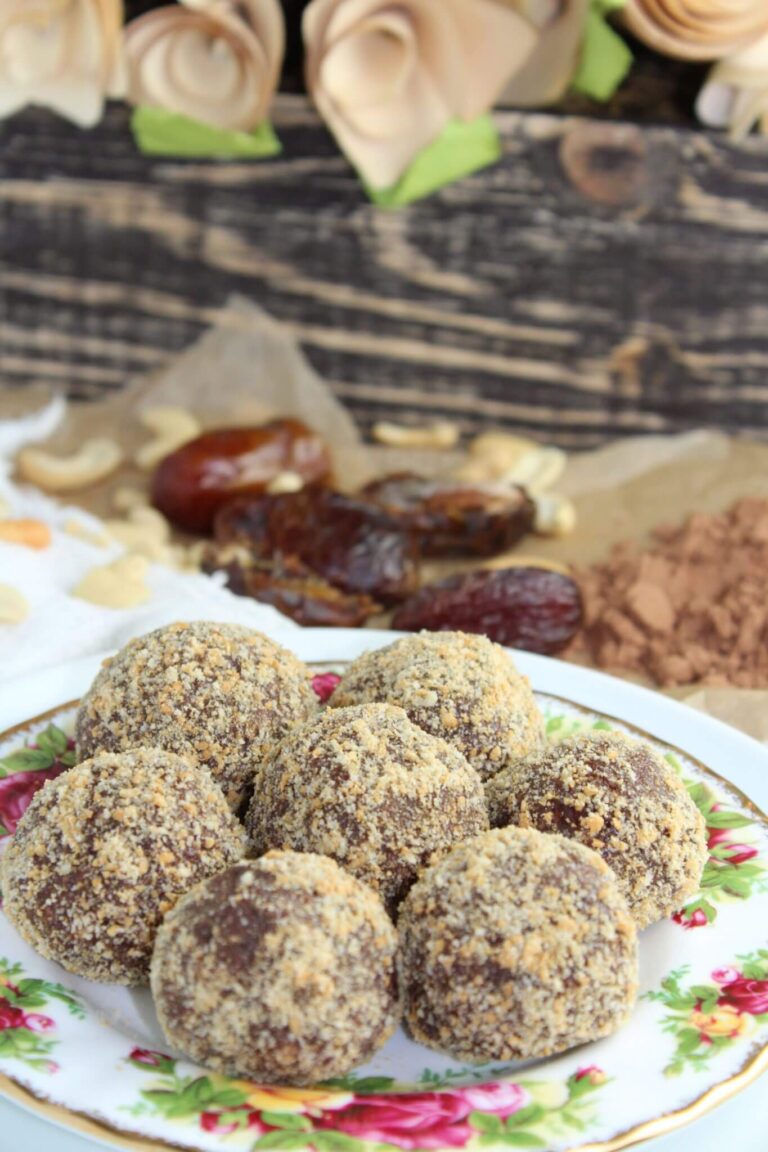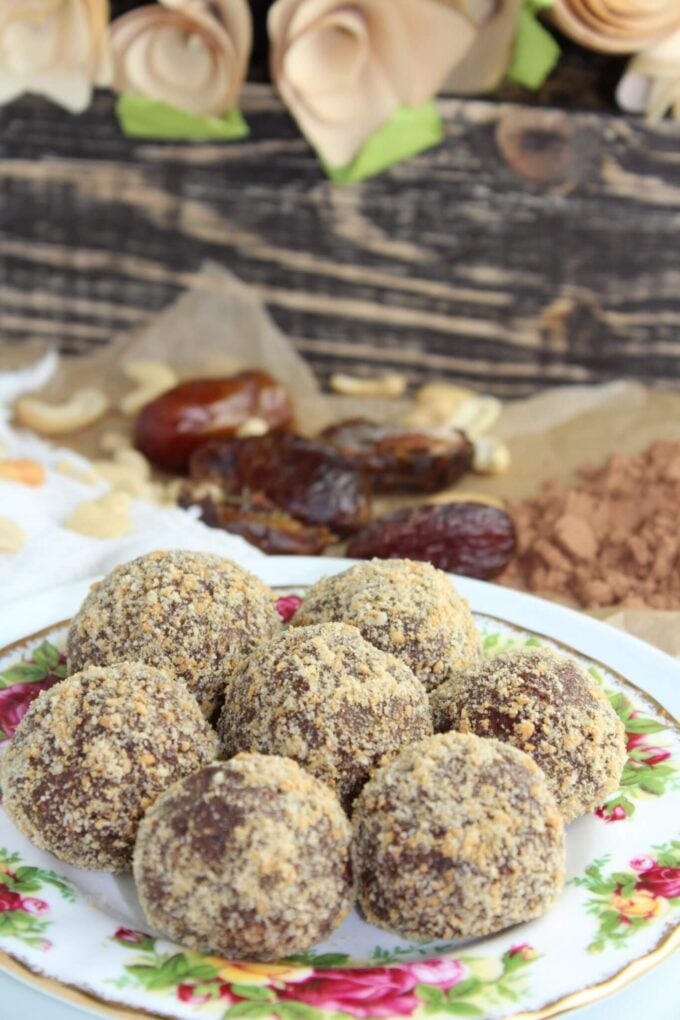 Cashew Chocolate Truffles
These delicious Vegan Cashew Chocolate Truffles deliver an unmistakably decadent taste of chocolate. Also, they are refined sugar-free and loaded with good for you ingredients like nuts, chia seeds and oats. I used dates and maple syrup for a sweet, brown sugar like taste. A guilt free indulgence!
The truffles are covered in vegan cookie crumbs. In addition, they have a soft, buttery texture also feel rich and satisfy. I prefer mine straight from the fridge with a cup of hot tea. We almost always keep a stash of these Vegan Cashew Chocolate Truffles since they are so easy to make, no baking involved, just a food processor, mix, scoop, refrigerate and enjoy a few each day. In addition, they can be stored really well for up to one week, so you have plenty of time to enjoy them!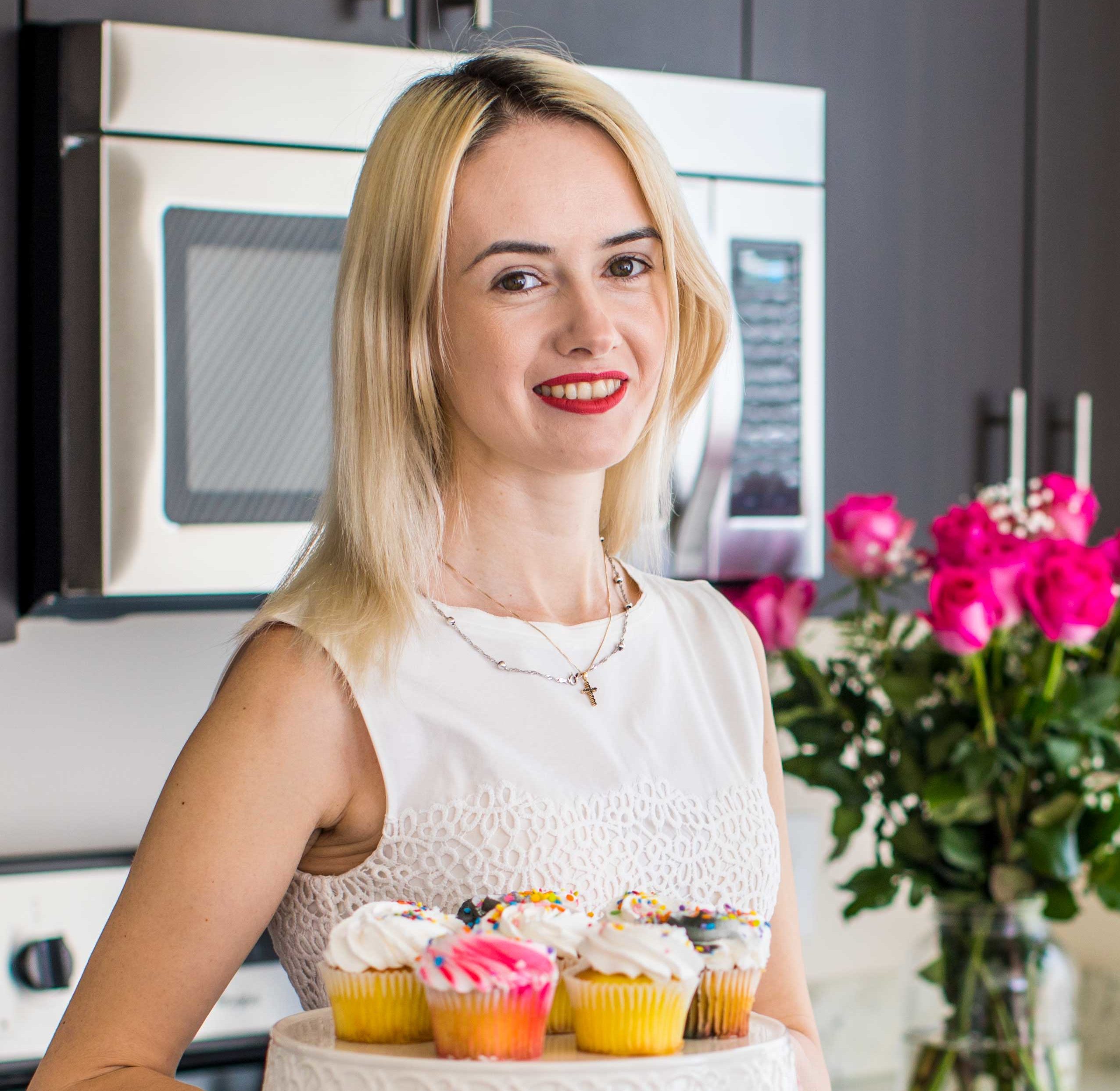 Follow us on Pinterest for more delicious recipes!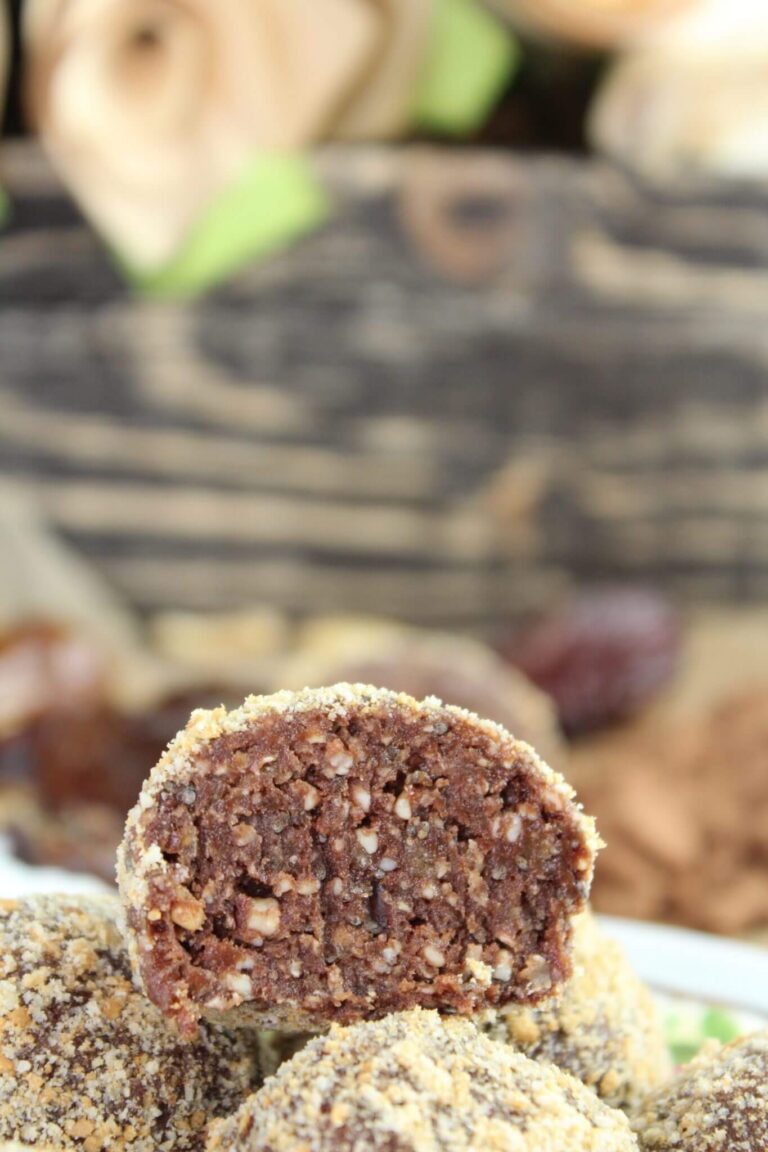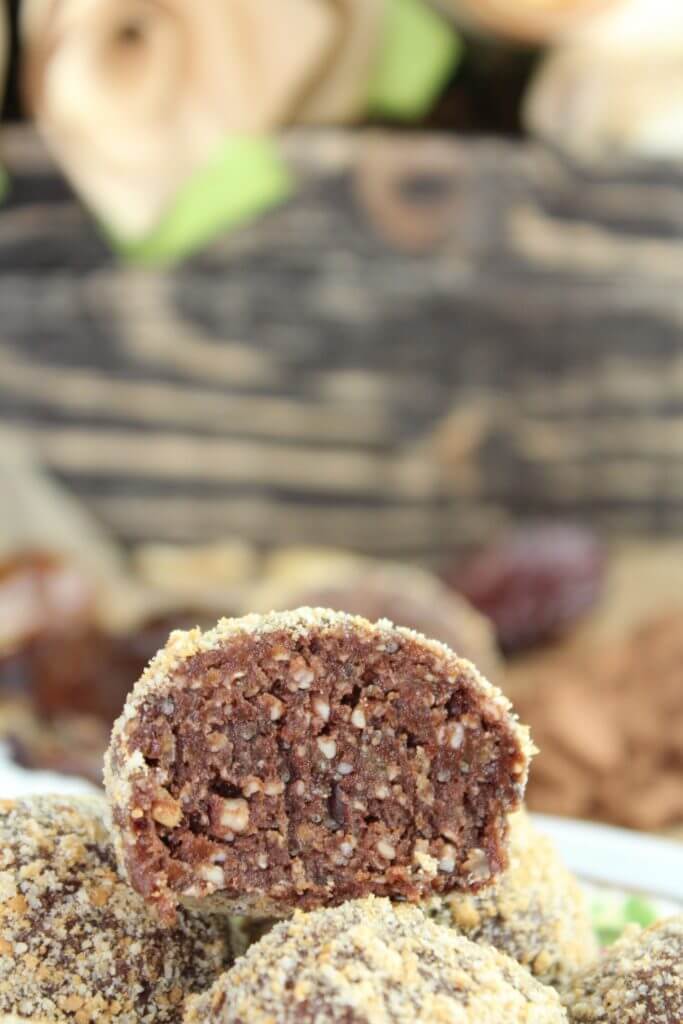 Why you'll love these Cashew Chocolate Truffles:
Firstly, they are very easy to make and requires no bake.
In addition, they are vegan.
Flavorful and healthy, they can be a perfect snack.
They are rich in cashew and chocolate flavor.
Perfect truffles for the holiday season or special occasion.
Lastly, they can be made 1 or 2 days in advance so you don't have to worry about a last minute dessert.
How long will Cashew Chocolate Truffles stay fresh?
The Truffles can be stored wrapped in plastic wrap at room temperature for about 5-7 days.
CAN YOU STORE AND FREEZE Cashew Chocolate Truffles?
Absolutely! Cool the bites completely and fully wrap it in plastic wrap, tightly. After that wrap in aluminum foil. Freeze for up to 2-3 months. Defrost before serving.
Save Recipe
Cashew Chocolate Truffles
Author: Catalina Castravet
Serves: 12 servings
Prep time:

30

minutes
Total time:

30

mins
Ingredients
1 cup oats
1 cup cashews
10 dates (pitted)
1/2 cup peanut butter
3 tbsp. unsweetened cocoa
1/2 cup organic maple syrup
2 tbsp. chia seeds
6 vegan vanilla cookies
Instructions
In a food processor, grind the oats finely. Place in a medium bowl.
Grind the cashew and dates until a sleek soft mass is achieved, transfer to a medium bowl.
Add the peanut butter, cocoa, maple syrup and chia seeds. Stir all the ingredients until thoroughly mixed.
Cover and let chill in the refrigerator for half an hour.
Grind the vanilla cookies, once the dough has chilled, form balls of whatever size you would like and roll them in vegan cookie crumbles.
Store in an airtight container and keep refrigerated for up to 1 week.
Calories: 185 Carbohydrates: 17 Protein: 6 Fat: 11 Saturated Fat: 2 Cholesterol: 0 Sodium: 52 Potassium: 269 Fiber: 4 Sugar: 5 Calcium: 35 Iron: 2
Save Recipe
More recipes you might love