Carven Tweed Skirt and Giuseppe Zanotti Sneakers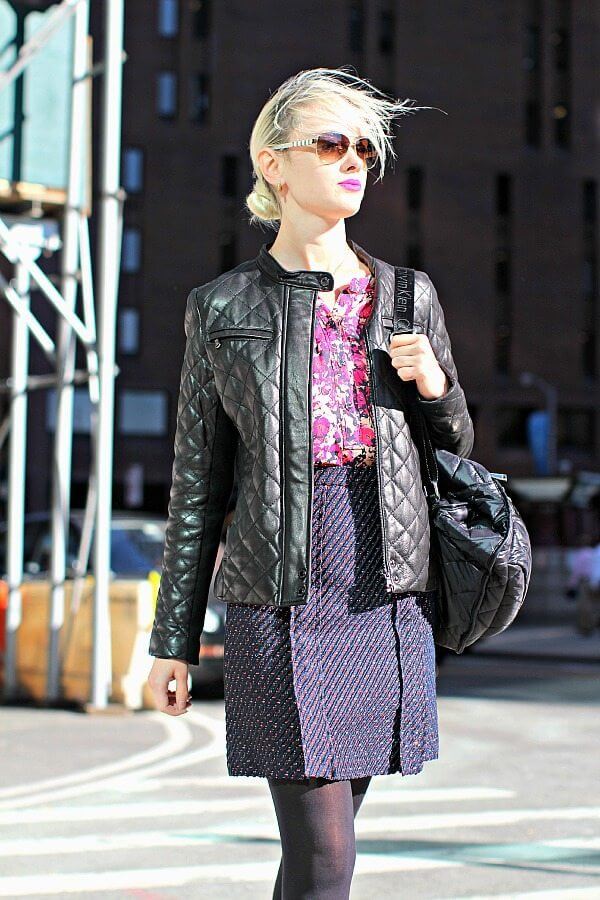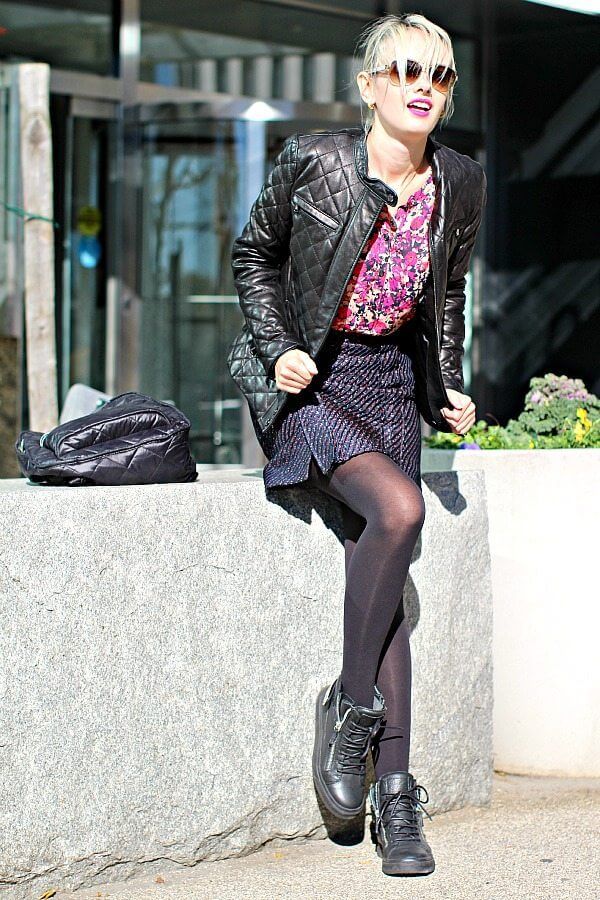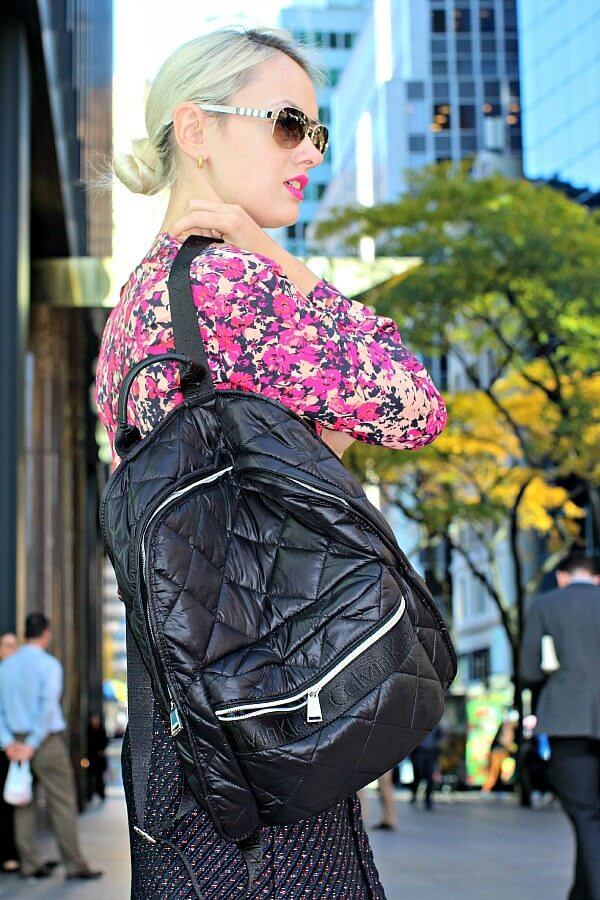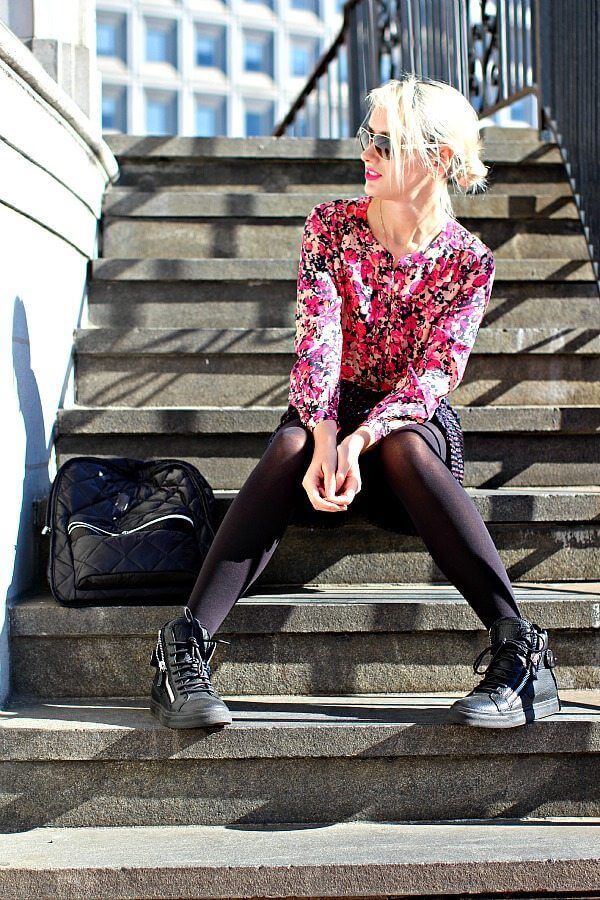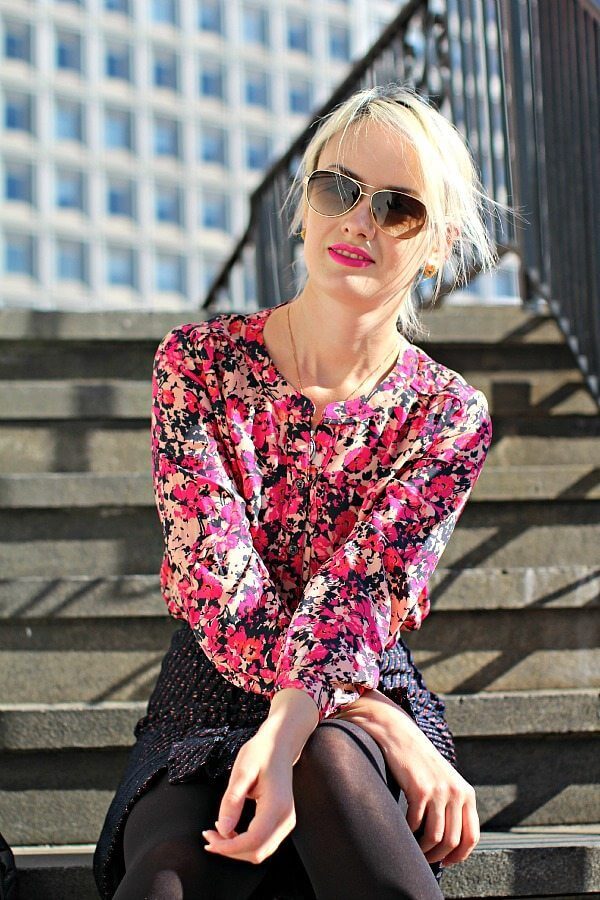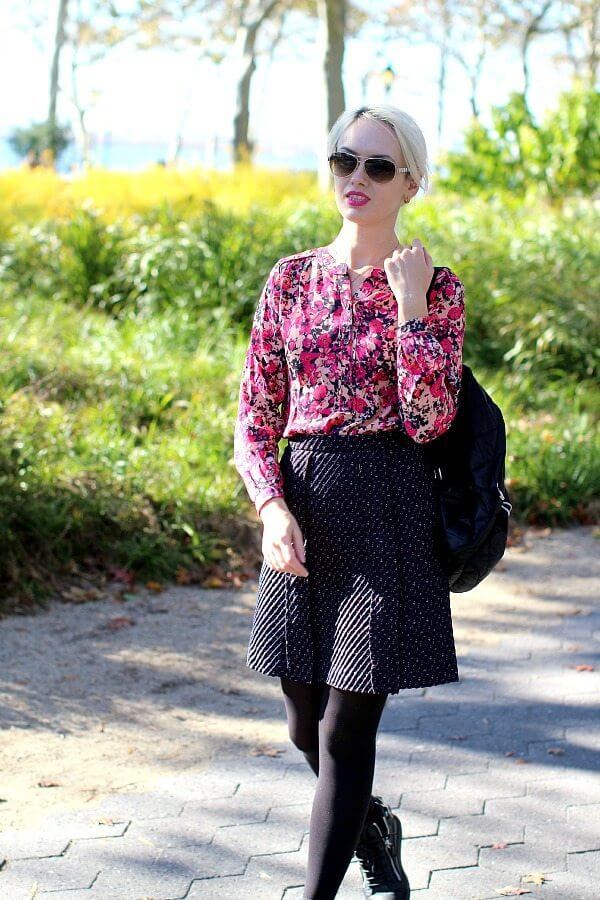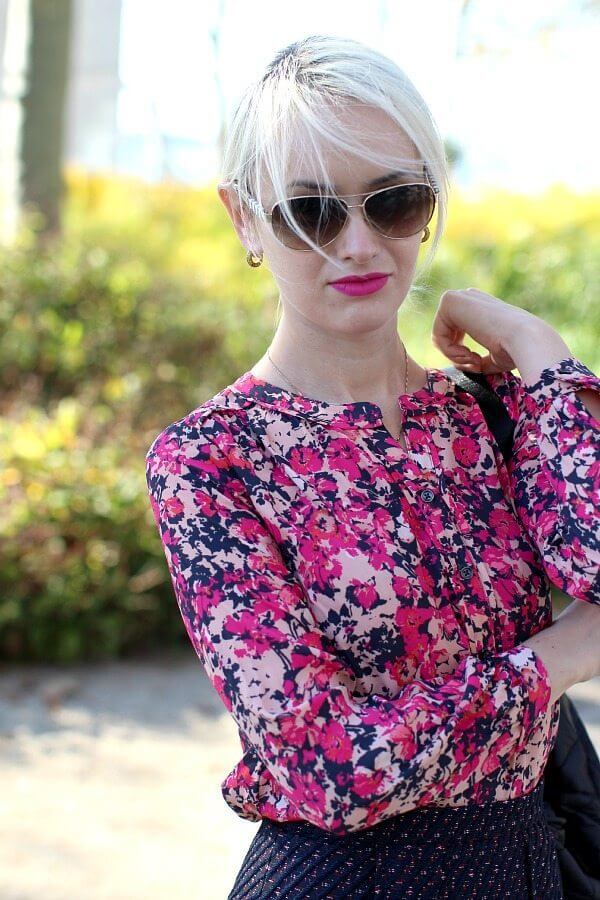 Skirt: Carven | Blouse: Loft | Sunglasses: Kate Spade New York | Jacket: Ralph Lauren | Sneakers: Giuseppe Zanotti (similar here) |Backpack: Calvin Klein | Makeup: BB Cream Tarte | Lips: Kat von D in Backstage Bambi, MAC pencil in Candy Yum-Yum and MAC lip gloss in Pink Poodle | Jewelry: Movado yellow diamond earrings & custom made yellow & white gold necklace |
I think I already gushed how much I love this year's fall in New York City. Its truly one of the best I have experience, warm weather and beautiful sunny days. All these things make me reach out in my closet for spring items. On a current shopping spree to update my fall garderobe, I grabbed this Carven tweed skirt from Nordstrom. I love the texture, and that is warm enough for fall and winter outfits. With flecks of vibrant colors thru it, the skirt is definitely fun and more interesting to style.
I wanted to go for a fall look that matches the weather outside, so I paired the Carven tweed skirt with my beloved chiffon blouse from Loft. I got it a few years ago, and its still one of my favorite pieces, the bright pink color is a favorite and the floral design is very pretty.
I wanted to play a little with this outfit, that turned out very feminine and sweet, so I added a leather jacket and finished it with some high top sneakers from Giuseppe Zanotti. A comfortable and sweet outfit to spend an afternoon walking through New York City. We spend a beautiful day at Battery Park and went to get some sushi for dinner.
I hope this beautiful weather stays with us for as long as possible, maybe we will be blessed with a mild winter too!