Caramelized Apple Custard Tart
Caramelized Apple Custard Tart is creamy, rich and decadent with slight vanilla notes, raisin and a sweet and buttery crust that melts in your mouth.
I love making apple desserts, especially when they are in full season. Like my Apple Butter Cake or Apple Pie Danish, this tart will be enjoyed by you and your family.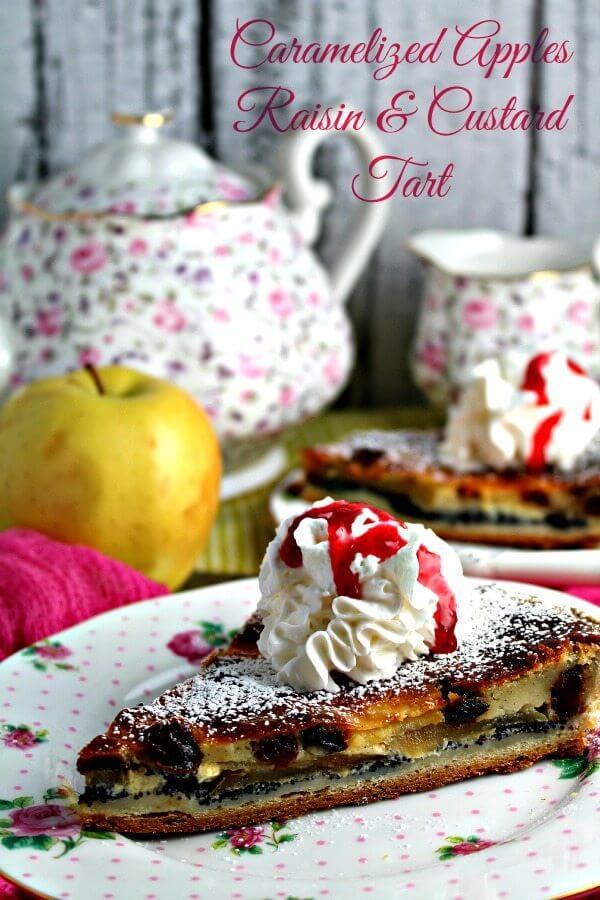 Caramelized Apple Custard Tart
This Caramelized Apple Custard Tart is so good with a sweet and buttery golden crust, that reminds me of freshly baked short bread cookies. Also, it is loaded with moist, soft apples, that have been caramelized in brown sugar. Then, baked into the most velvety and rich vanilla custard. Lastly, it is topped with sweet raisins and more custard. I added some poppy seeds just for fun, since I really like them, but you can totally skip it if its not your thing.
I served this caramelized apple custard tart with whipped cream and homemade raspberry sauce.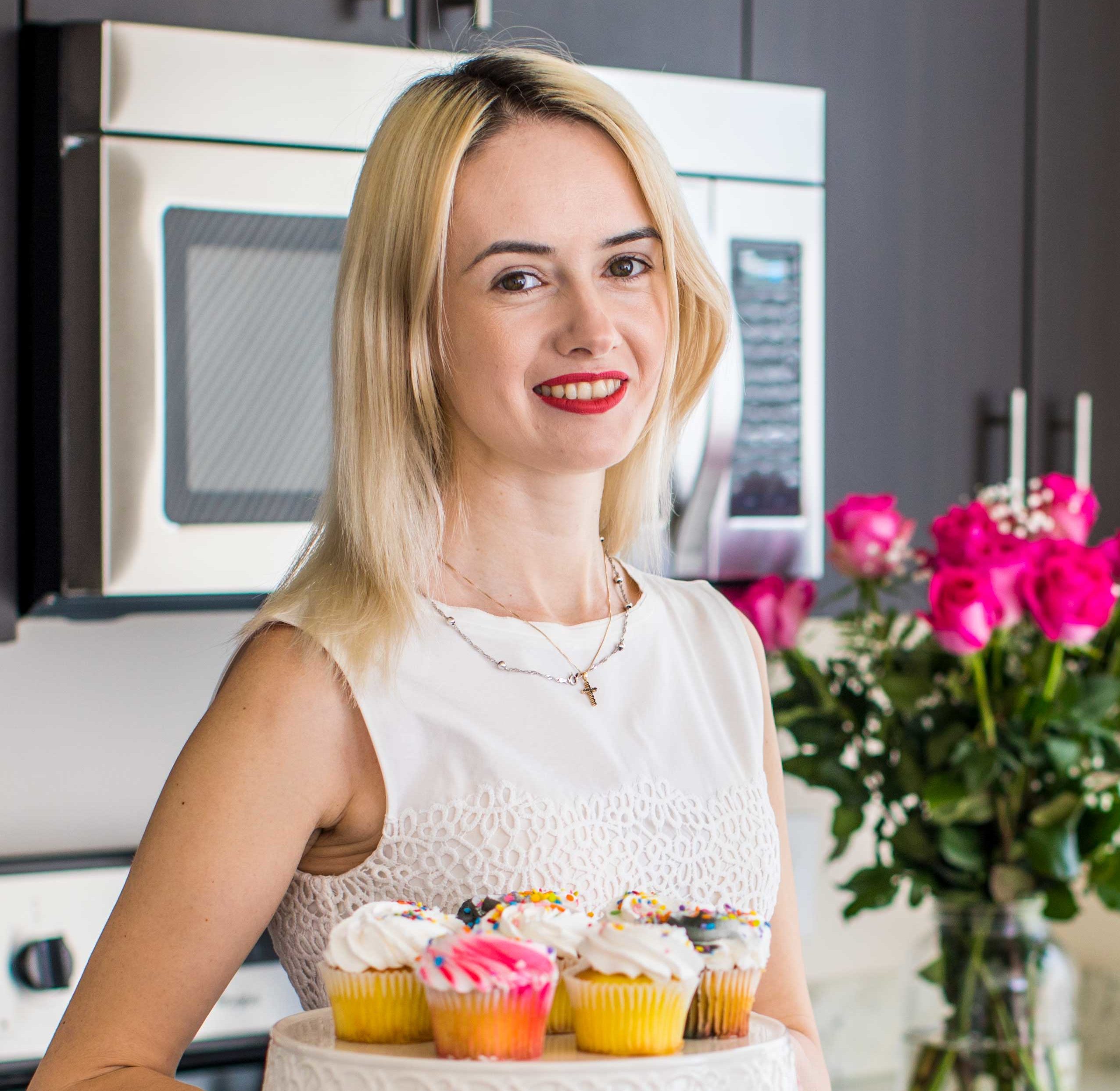 Follow us on Pinterest for more delicious recipes!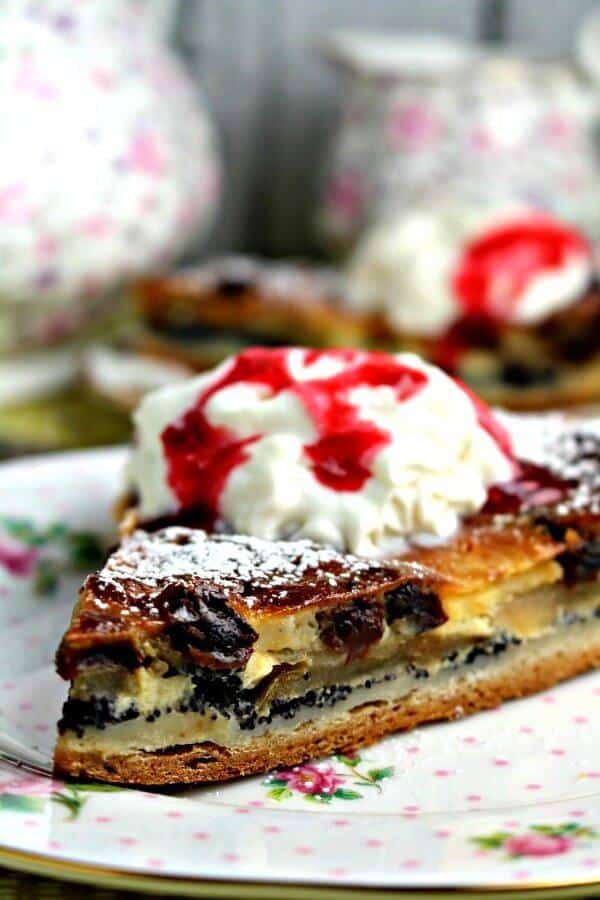 Why you'll love this Caramelized Apple Custard Tart:
First of all, it is festive and beautiful. Hence, making it a show stopper dessert.
Also, it is incredibly fresh and aromatic.
Tender and buttery, the tart melts in your mouth. Hence, a must try!
In addition, this is the perfect tart for the holiday season.
Nice alternative way to use apples, especially when in season.
Lastly, they can be made 1 or 2 days in advance, so you don't have to worry about a last minute dessert.
HOW TO THAW A FROZEN TART?
First, remove the tart from the freezer the night before you want to eat the cake.
Next, refrigerate without unwrapping for 24 hours. This way the cake will thaw slowly and without any condensation forming on the surface.
After 24 hours, take them out of the fridge and let the cake layers or cake come to room temperature while still wrapped.
Looking for more Cake Recipes? Check these out:
Save Recipe
Caramelized Apple Custard Tart
Author: Catalina Castravet
Serves: 12 servings
Prep time:

1

hour
Cook time:

1

hour

5

minutes
Total time:

2

hrs

5

mins
Ingredients
Pastry Crust:
Caramelized Apples:
Vanilla Custard:
Instructions
Pastry Crust:
Caramelized Apples:
Vanilla Custard:
Assemble and Bake:
Nutrition information
Calories: 281 Carbohydrates: 34 Protein: 5 Fat: 14 Saturated Fat: 7 Cholesterol: 168 Sodium: 159 Potassium: 164 Fiber: 1 Sugar: 18 Vitamin A: 565 Vitamin C: 0.3 Calcium: 90 Iron: 1.6
Save Recipe
More recipes you might love
Categories: