BLUE APRON EASY WEEKNIGHT DINNERS
BLUE APRON MAKES WEEKNIGHT DINNERS EASIER FOR BUSY FAMILIES, YOU CAN STILL SERVE SOMETHING MADE FROM SCRATCH WITHOUT CUTTING ON QUALITY.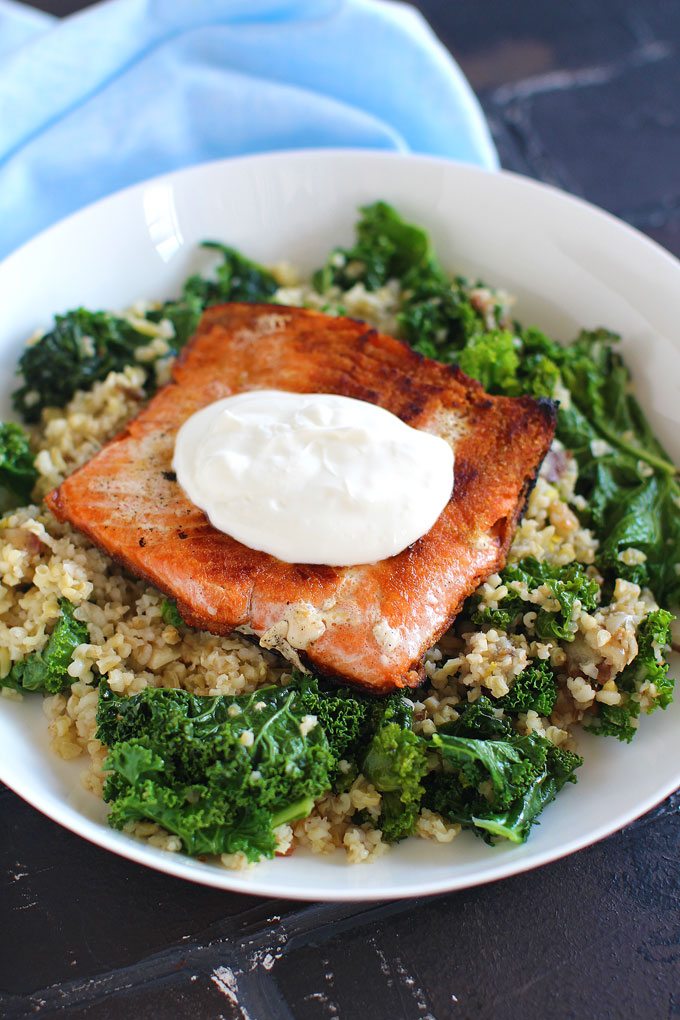 Blue Apron is my new obsession now! I jumped at the possibility to try their service and good looking meals that I have seen many times online. I must say, I am completely sold! As a business woman in NYC I really don't have time to cook a lot during the week. I know, I run a food blog, but most of the desserts you see are made during the weekend or when I have some time in the evening. Same with the meals, I love cooking easy dinners during the week, and get my family involved too. Sometimes, I just realize that some ingredients are missing and we end up ordering take-out.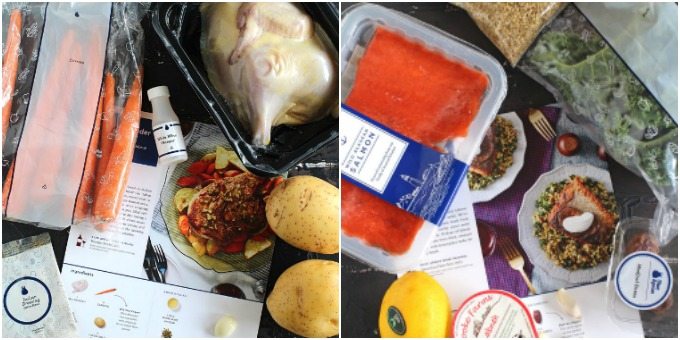 I must say I am impressed, first I love how Blue Apron delivered the meals:
Everything is perfectly portioned, sealed and delivered securely cold with ice packs
Every recipe comes with a VERY visual card, each step is described and also shown to you so its very easy to follow
The visual print is so nice, that it makes you hungry! My kid also loved it, as he was able to see step by step what we have to do next so he was looking forward to see the final meal!
No ingredient waste and no missing ingredients. Everything is perfectly measured and labeled!
The ingredients were very fresh and high quality!
I like that they have options for different family needs and you can also choose how many meals a week you get.
Was also impressed that lots of ingredients were locally sourced
The meals flavor palette was amazing, but also at the same time not intimidating to scare me from cooking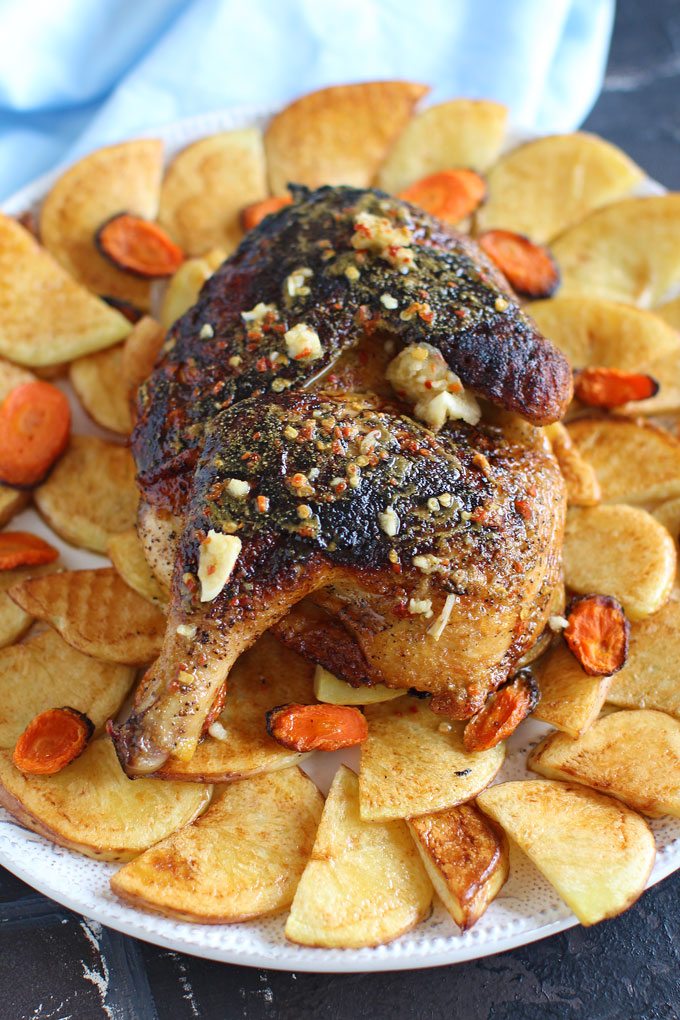 I also got to try a delicious and new to me way of cooking chicken. Blue Apron Brick Chicken with roasted potatoes and carrots. This meal was super easy to make and tasted like pure comfort food. We love a crispy top on our chicken and this recipe delivered that. The Brick Chicken was topped with a delicious Italian sauce, that complemented the dish. The portion was enough to share between me, hubby and our kid. We also served a simple lettuce with feta cheese salad on the side.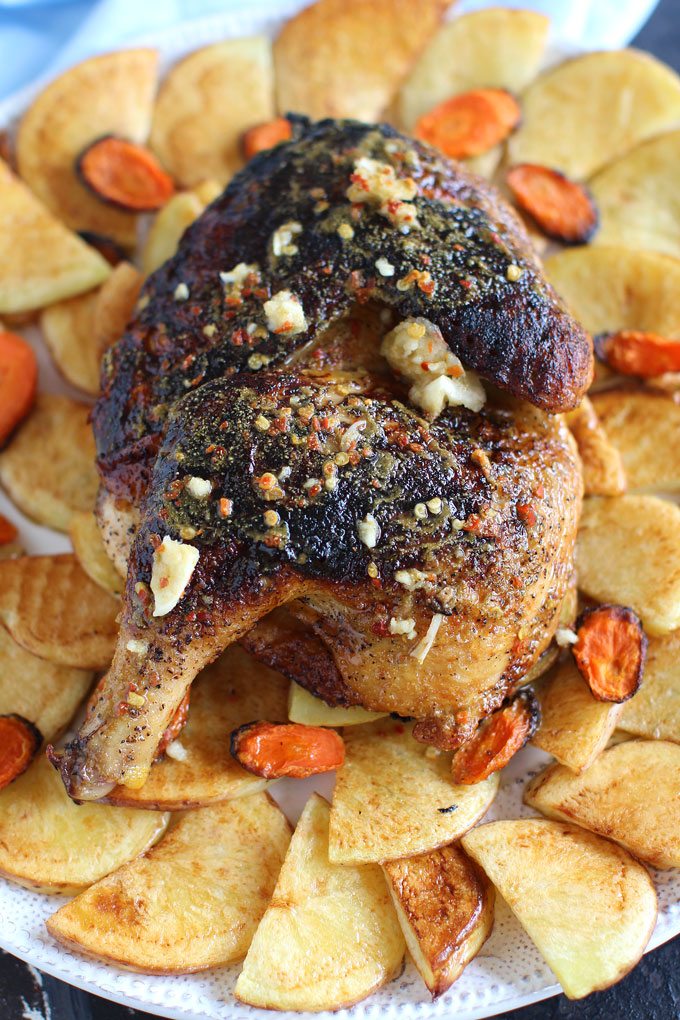 Another meal, that we have tried is this delicious Seared Salmon and Lemon Lebneh and hands down its my favorite and I can't wait to add it to my next orders. The salad is so easy to make, so fragrant and full of flavor. Dates are used to sweeten it, and the kale is cooked so its gentle and just a bit chewy. The salmon is of high quality, and topped with a delicious Lemon Cream, this meal just screamed healthy and spring to me. Me and hubby agreed that we can have that a few times a week and we would still crave more!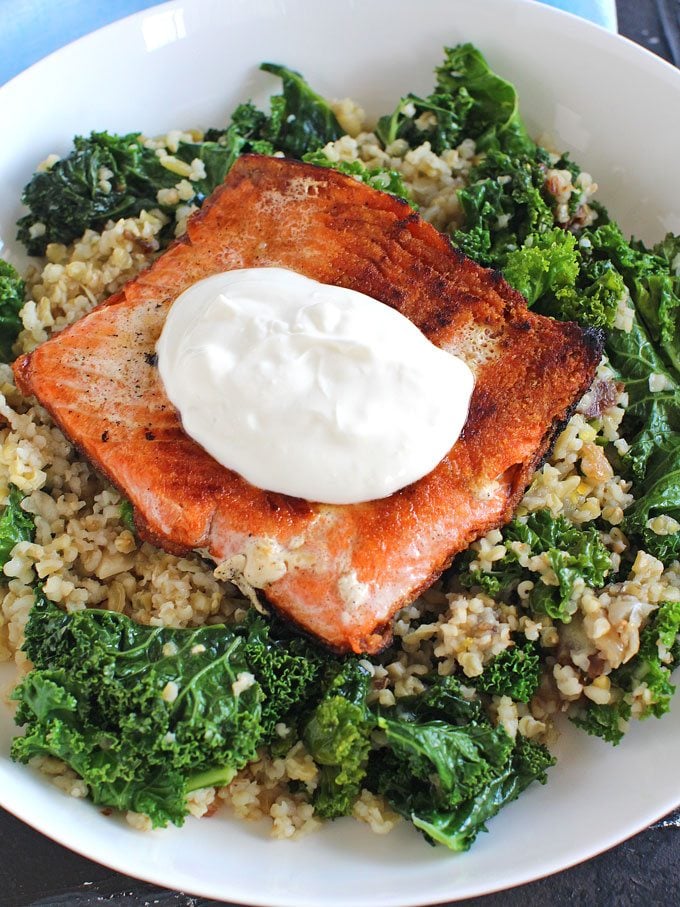 If you want to try Blue Apron for yourself I totally recommend it and you can receive up to $30 off their first week of meals when you sign up! Happy cooking and eating!