Black Floral Chiffon Maxi Dress and Magic Gardens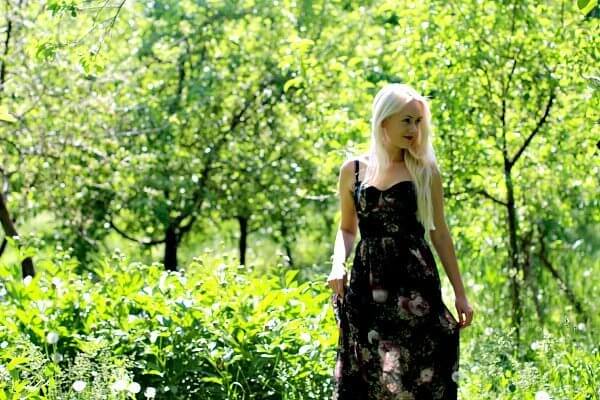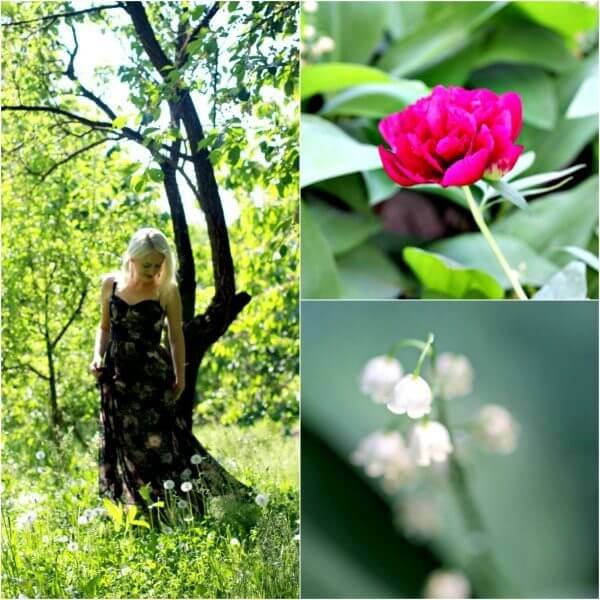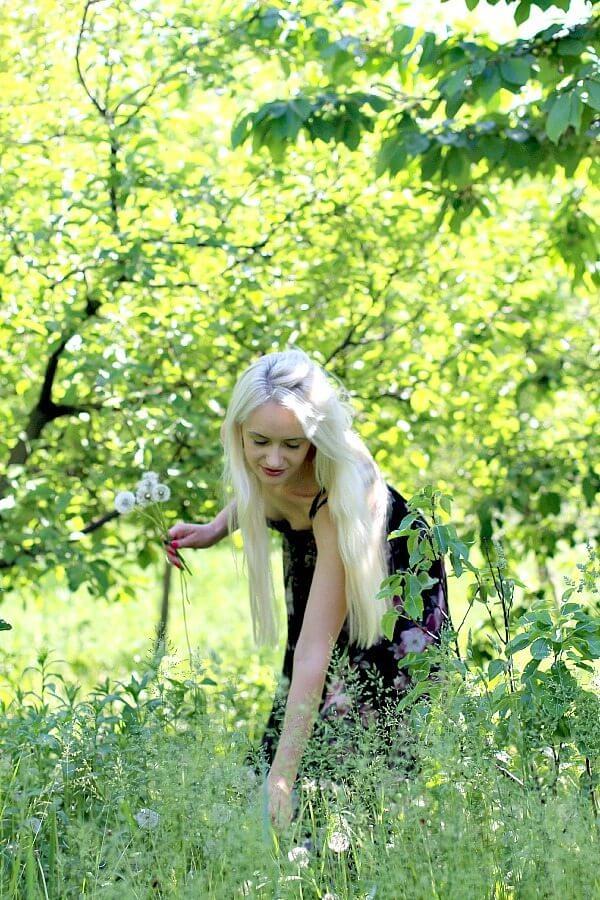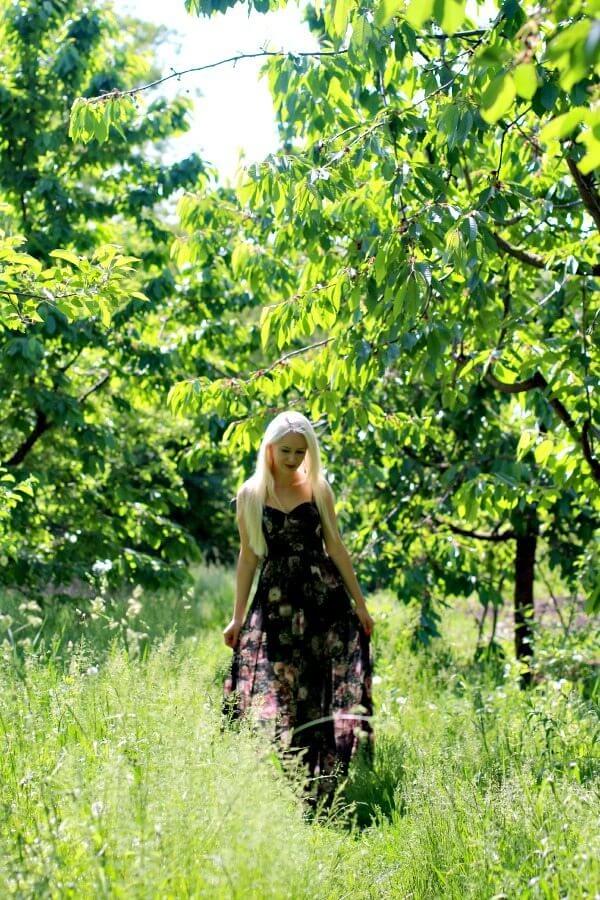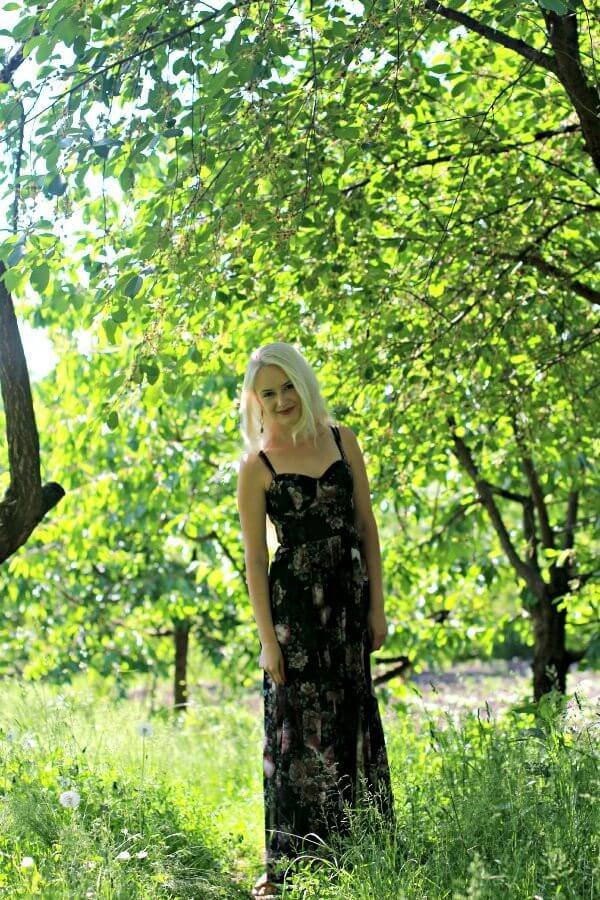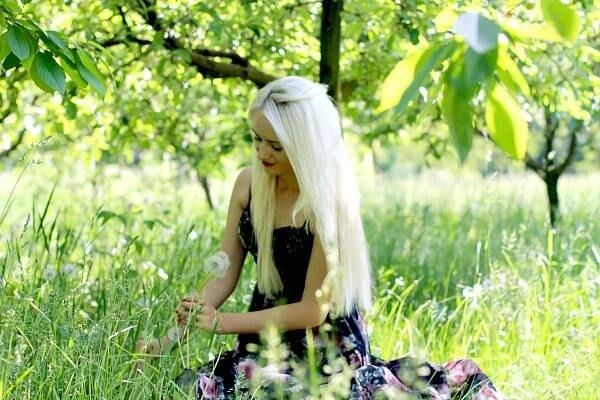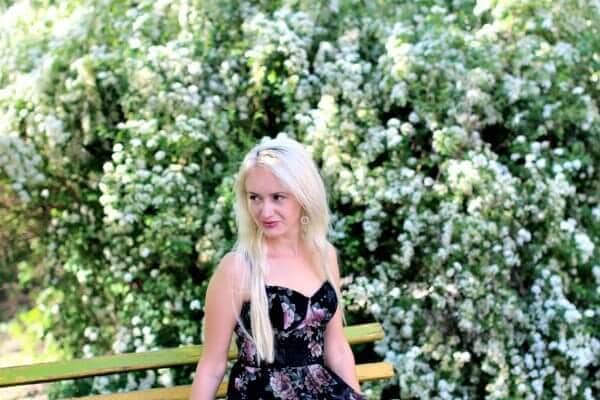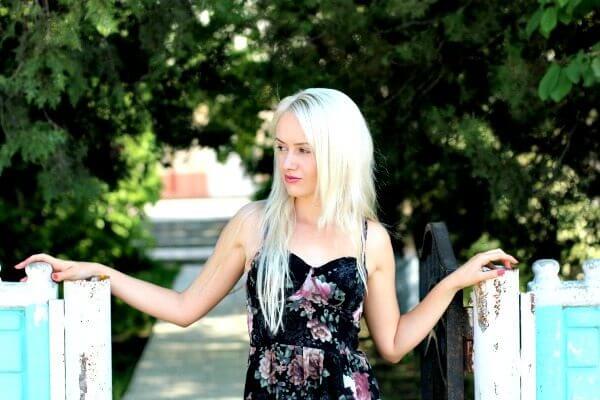 Dress: Abercrombie & Fitch (still found here) | Sandals: Tory Burch | Earrings: Anthropology | Makeup: BB Cream Tarte | Lips: MAC lipstick in Creme de la Femme, MAC pencil in in Anticipation |
It feels good to be back home. Since I moved from Moldova to NY I have been visiting my family every year, but only a couple of times during spring/summer, and I have been reminded again how beautiful my hometown, my grandparents' village are during this time of the year. The fresh, crisp air is filled with fragrant flowers: peonies,lily of the valley, blossoming chestnut flowers are enveloping the city in a beautiful crown.
I stayed at my grandparents for a couple of days, walking through their gardens and orchards, it felt amazing to be away from technology, to have no access to the internet, to just be outside in the nature and enjoy it at its fullest.
It felt perfectly appropriate to wear a summery black floral chiffon maxi dress while visiting them, to celebrate all the blossoming trees and flowers. I especially love that this dress is black, the color is like a statement, it looks different from all the flower maxi dresses out there. Also, it adds some mystery and is always flattering on any body type. It felt like I was in a fairy tale, surrounded by white fragrant acacia flowers, dandelion, peonies, cherry and apricot trees, fresh strawberries, mint and Melissa.
This black floral maxi dress is from Abercrombie and I got it on Christmas sale, I instantly fell in love with its flowy cut and beautiful floral print. I still can't decide if those are roses or peonies? Either way, those are some gorgeous flowers.
After all this unforgetable and amazing time spent with my family, I can't wait to come back, and it's one of my goals to be back next spring to enjoy the season at its most beautiful point.