Black Embroidered Dress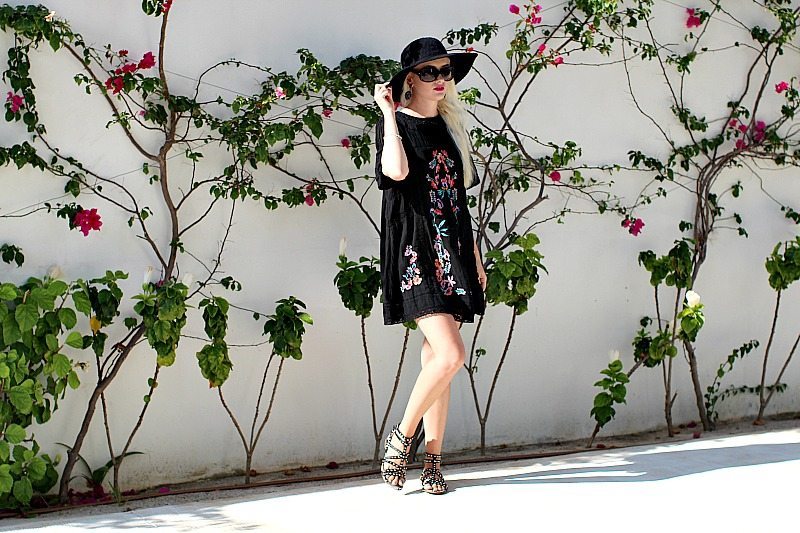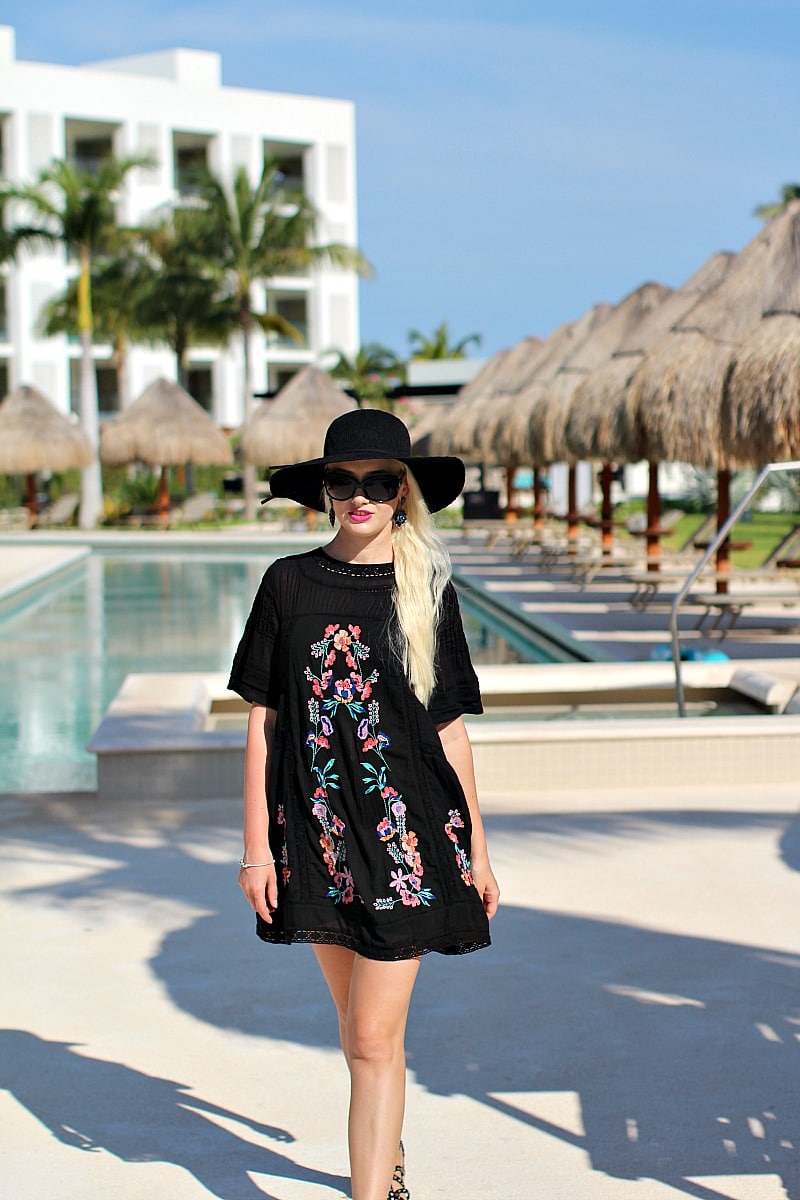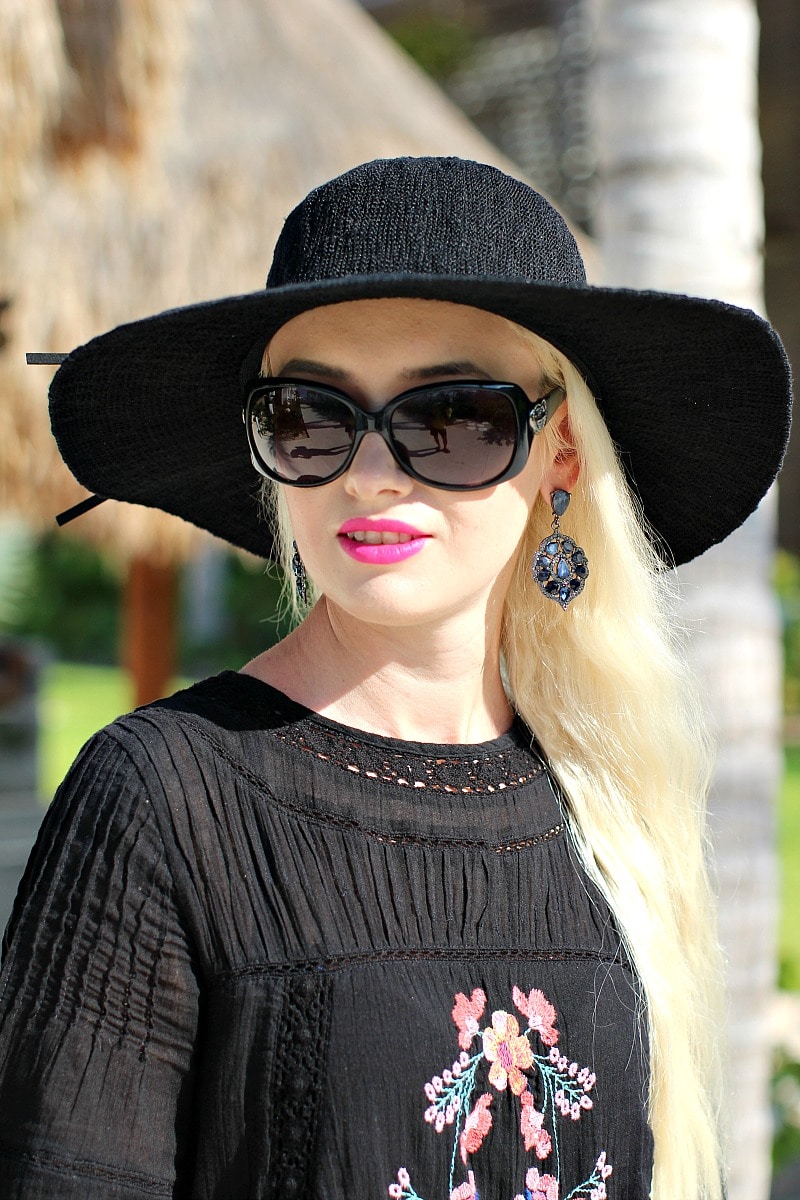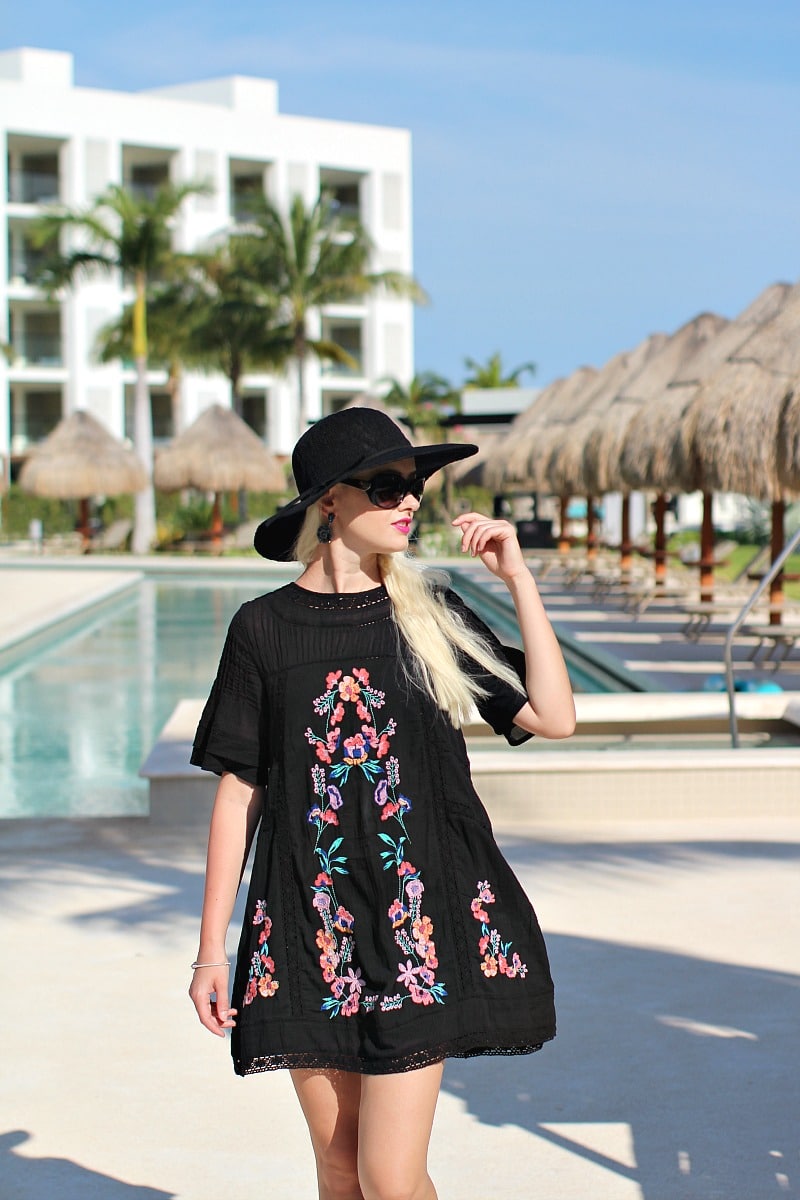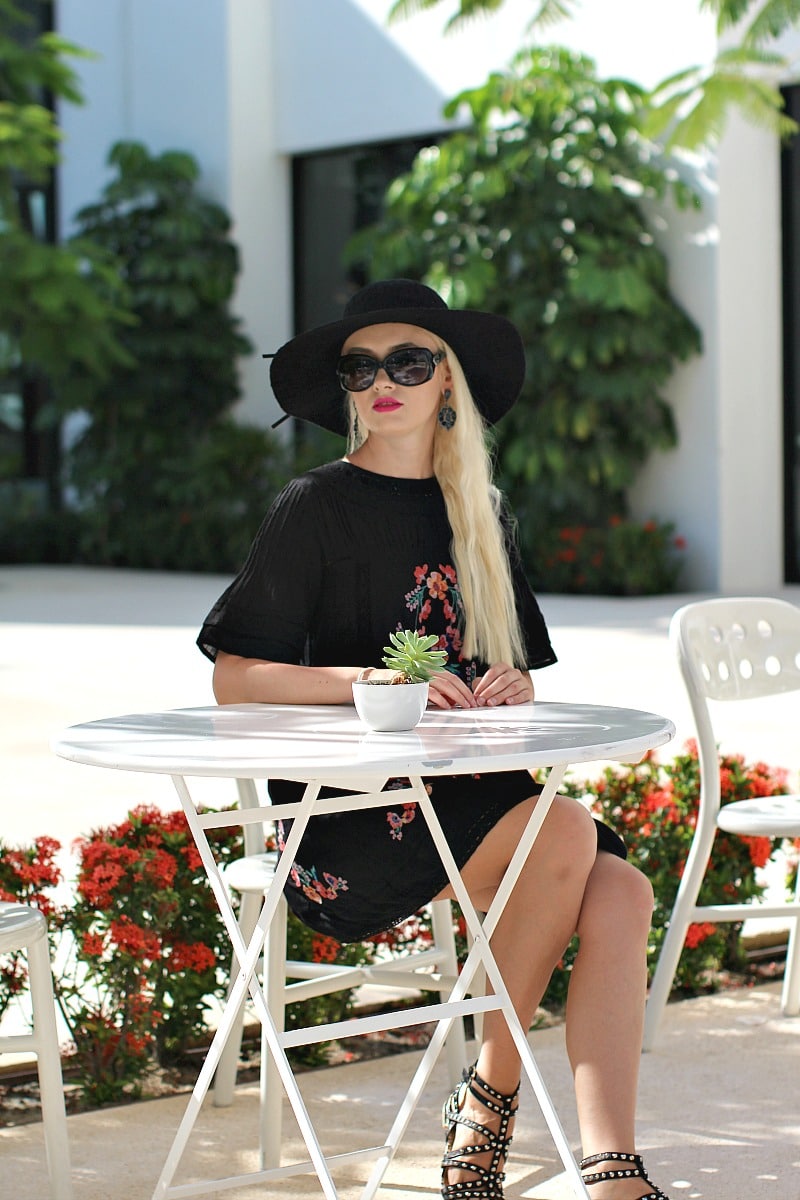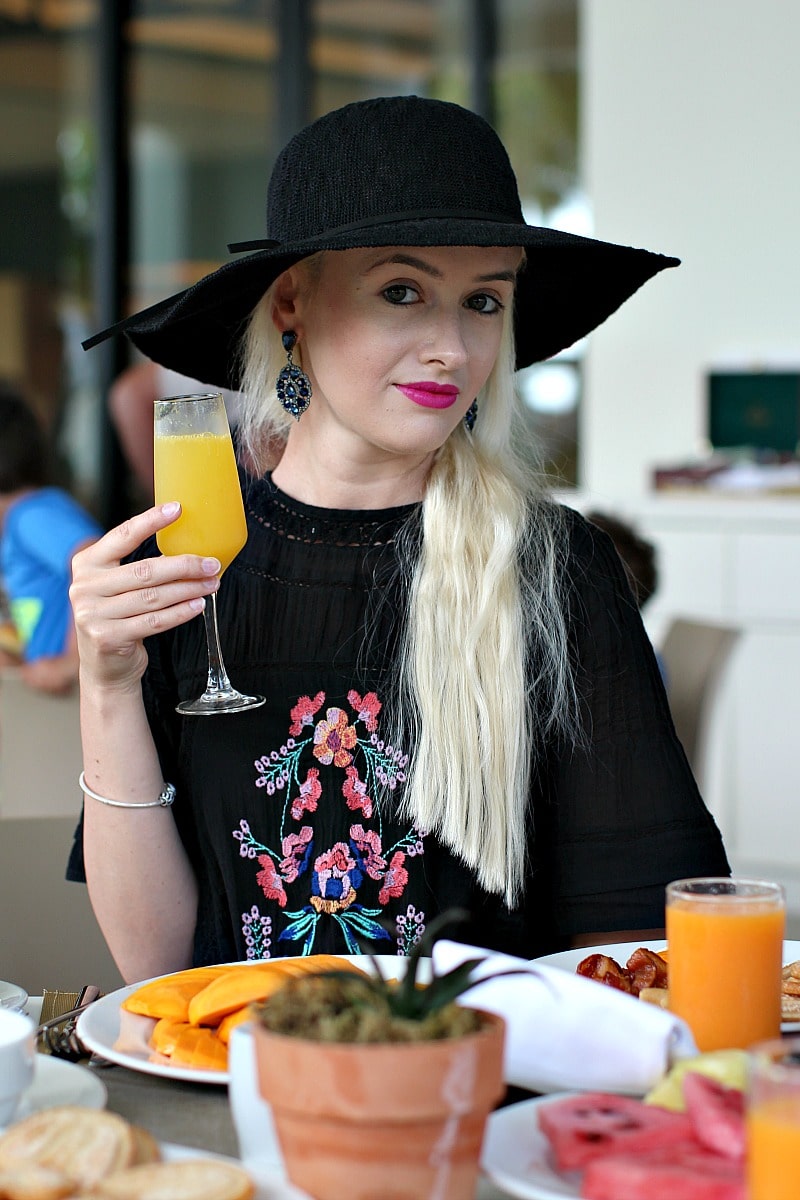 Black Embroidered Dress : Free People | Sandals: Sam Edelman | Hat: from Nordstrom |
When I first saw this Black Embroidered Dress online it was love at first sight, I couldn't add it quicker to my cart and check out. I love every single detail about it, and I packed it part of my vacation outfits, and managed to wear it twice in one week.
This is a dress by Free People and it comes in two colors, black and blue. I like the Victorian inspired design, the flower embroidery and the fabric. Its airy, weightless with so many beautiful details.
My absolute favorite part are the flowers, they remind me of my grandma so much. She used to do lots and lots of embroideries and specifically she used to make the same flowers on black fabric. I love finding pieces that are beautiful and that symbolize something to me and this Black Embroidered Dress is definitely one of those.
I prefer the black color as it makes the flowers really pop, and because of the light fabric this dress is perfect for summer and even tropical, beach vacations. Paired with an oversized black hat, sandals and a bright lipstick it makes for an elegant outfit that can be easily transitioned from day to night.
The Sam Edelman sandals are a bit more rough, and more rock and roll, but I think they pair nicely with the more feminine dress, they add a nice touch of character and individual personality. These ankle sandals are very comfortable, the black color is very easy to match with different outfits, from jeans to dresses. The metallic details and extra buckles are fun and give them a biker, rock look. Gladiator sandals would work well in this look too.
Ok, so this was one of my vacation outfits, stay tuned, next I will be sharing an evening maxi dress that is currently my favorite.