Cranberry Orange Rolls are a flavor bomb, combining tropical pineapple and orange with fragrant ginger in a flaky roll.
Easy brunch recipes are one of my favorites, as they are a great excuse to eat sweets for breakfast. You have to try my very famous Coffee Cake with a cheesecake layer, and don't forget about the Lemon Cheery Cheese Danish. These are great recipes that you can make ahead of time and take with you to a brunch party.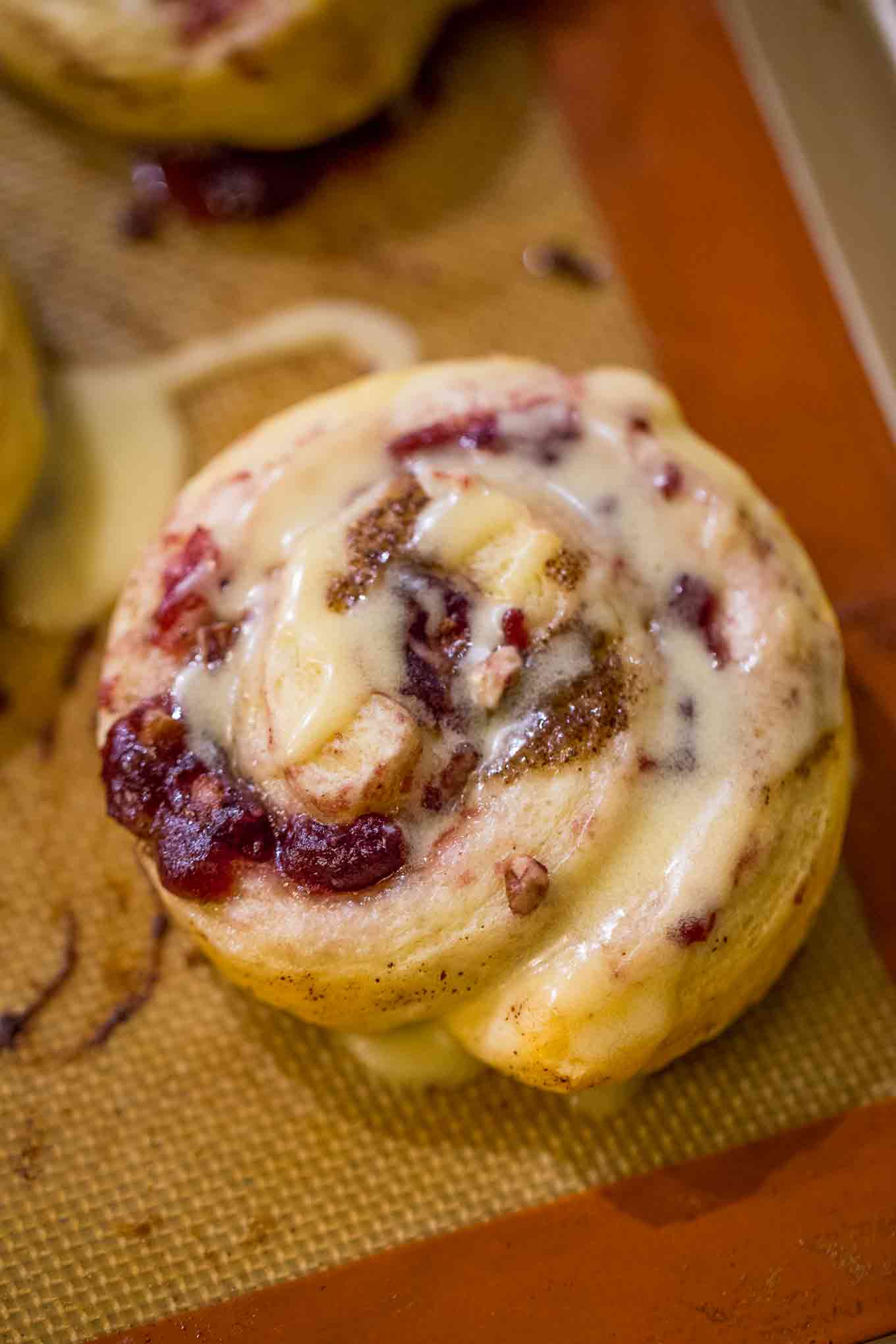 Cranberry Orange Rolls
Cranberry Orange Rolls are the perfect brunch or breakfast for those who love baking, but don't feel like spending too much time in the kitchen. I love easy brunch ideas, and I am grateful for any shortcuts I can take.
These Cranberry-Orange Rolls are the perfect brunch or breakfast item. All the cinnamon roll dough is perfectly flaky. Also, it is filled with crunchy walnuts, sweet pineapple and all embedded in a flavorful orange aroma! I like to make them on a weekend, when we are all home so we can enjoy a relaxed morning in the kitchen. This is a great recipe to make with your little ones. The instructions are easy and you only need a handful of ingredients.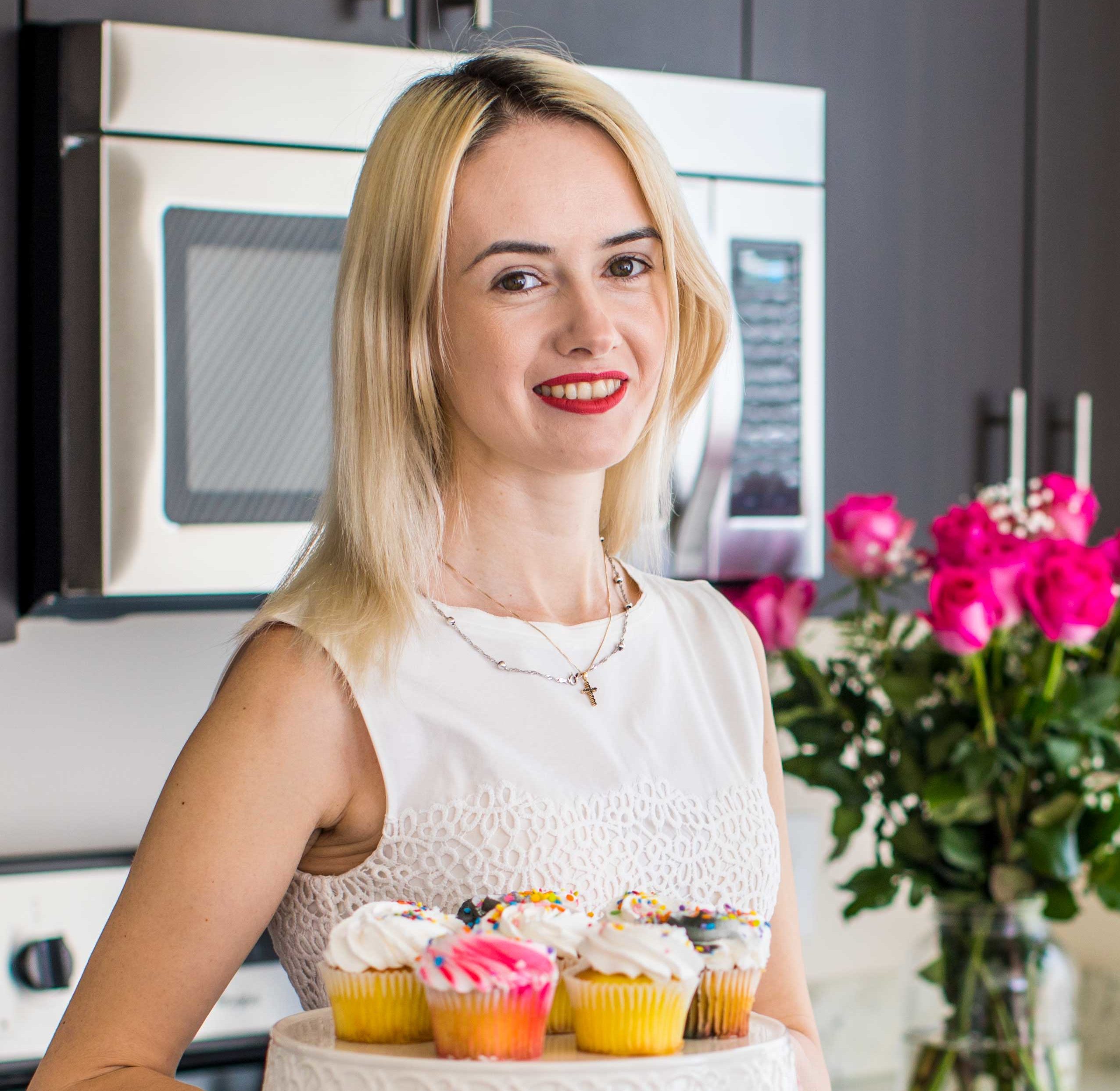 Follow us on Pinterest for more delicious recipes!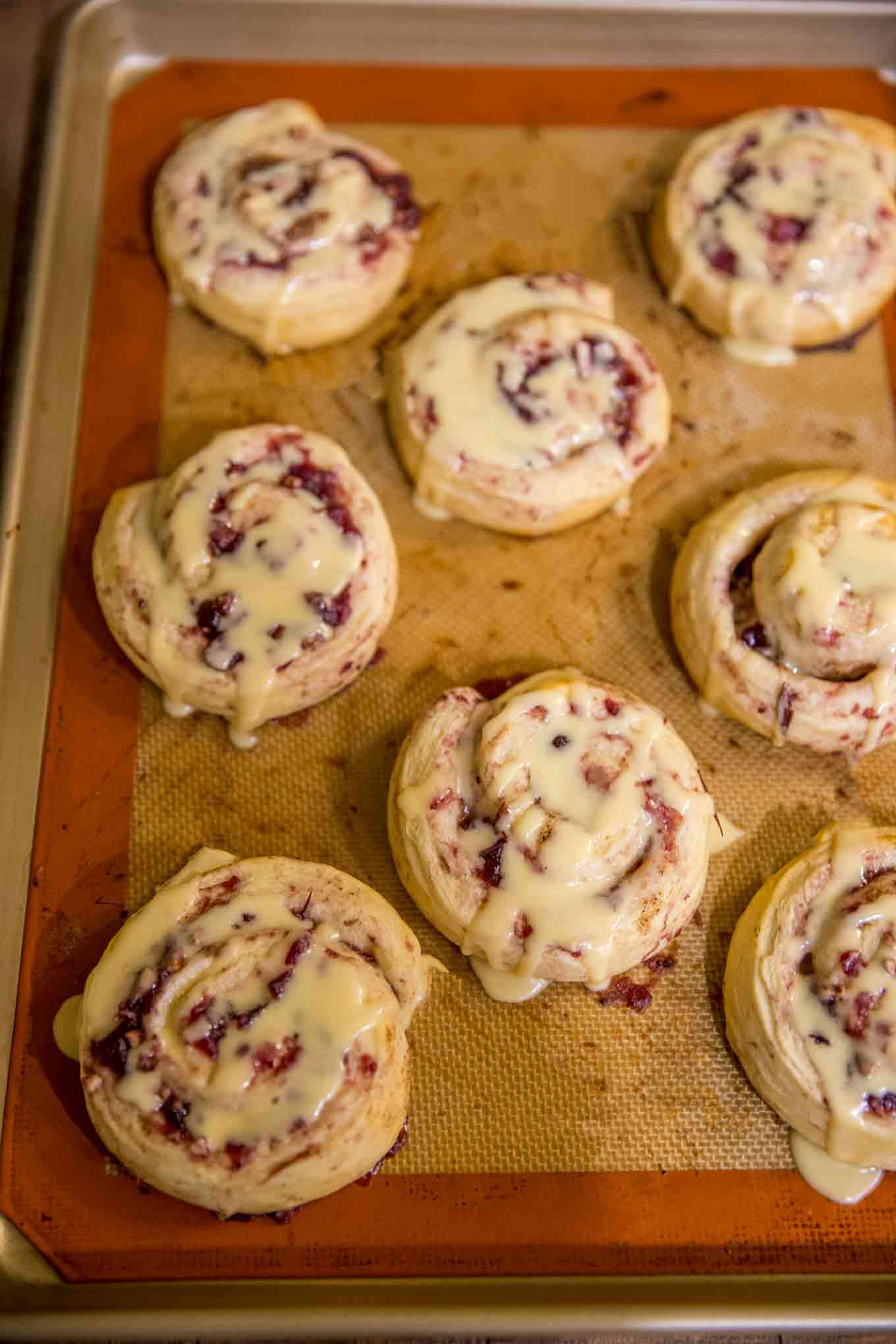 Can you refrigerate Cranberry Orange Rolls
Yes, Cranberry roll dough can be refrigerated, either after it is kneaded and before the first rise or after the dough has risen and has been shaped.
To refrigerate after kneading: place the dough in a tightly covered bowl or a resealable plastic bag and refrigerate.
To refrigerate the shaped dough: wrap dough tightly with plastic wrap and refrigerate for up to 24 hours.
When ready to bake, remove dough from the refrigerator, partially unwrap and let it rise until doubled.
HOW TO FREEZE UNBAKED CINNAMON ROLLS:
You can freeze the rolls, unrisen, in the pan.
Cover the pan tightly with both plastic wrap and aluminum foil.
Freeze for up to 3 months.
To bake, allow them to thaw and rise, then bake.
HOW TO FREEZE BAKED CINNAMON ROLLS:
You can freeze the rolls, baked but unfrosted.
When ready to enjoy, allow them to thaw.
Place in the oven for a few minutes to warm up and top with icing.
Save Recipe
Author: Catalina Castravet
Serves: 12 servings
Prep time:

20

minutes
Cook time:

35

minutes
Total time:

55

mins
Ingredients
1 cup fresh cranberries
1/2 cup crushed pineapple (undrained (from 8-oz can))
1/2 cup strong ginger beer or ginger ale
2 tablespoons frozen orange juice concentrate
1/4 teaspoon ground ginger
1/3 cup coarsely chopped walnuts
1 can Pillsbury Cinnabon (refrigerated orange rolls with orange icing)
Instructions
Heat oven to 400°F. Line large cookie sheet with cooking parchment paper.
In 2-quart saucepan, cook cranberries, pineapple, ginger beer, orange juice concentrate and ginger over medium-high heat 10 to 14 minutes, stirring frequently, until liquid is absorbed and mixture is very thick. Remove from heat; cool 20 minutes.
Meanwhile, in 10-inch skillet, toast walnuts over medium heat 4 to 6 minutes, stirring frequently, until golden brown. Remove from heat.
Open can of dough; do not separate rolls. Set icing aside.
Carefully unroll dough onto cutting board, being careful not to separate. Spread cooled cranberry mixture evenly on dough; sprinkle with walnuts. Carefully reroll dough. With serrated knife, cut each roll at perforations, wiping blade of knife after each for clean cuts. Place rolls about 2 inches apart on cookie sheet, reshaping rolls if necessary.
Bake 9 to 13 minutes or until golden brown. Spread icing evenly over warm rolls.
Calories: 50 Carbohydrates: 7 Protein: 0 Fat: 2 Saturated Fat: 0 Cholesterol: 0 Sodium: 2 Potassium: 67 Fiber: 0 Sugar: 6 Vitamin A: 25 Vitamin C: 6.7 Calcium: 7 Iron: 0.2 g
Save Recipe
More recipes you might love