Baked Parmesan Zucchini Fries [Video]
Baked Parmesan Zucchini Fries are crispy on the outside with a tender, delicious zucchini middle. Packing lots of flavor these make a healthier snack.
We love easy and delicious snacks. These can be used as appetizers, side dish, or simply as a snack. You can pair them with Fried Chicken or Cheesy Sticks.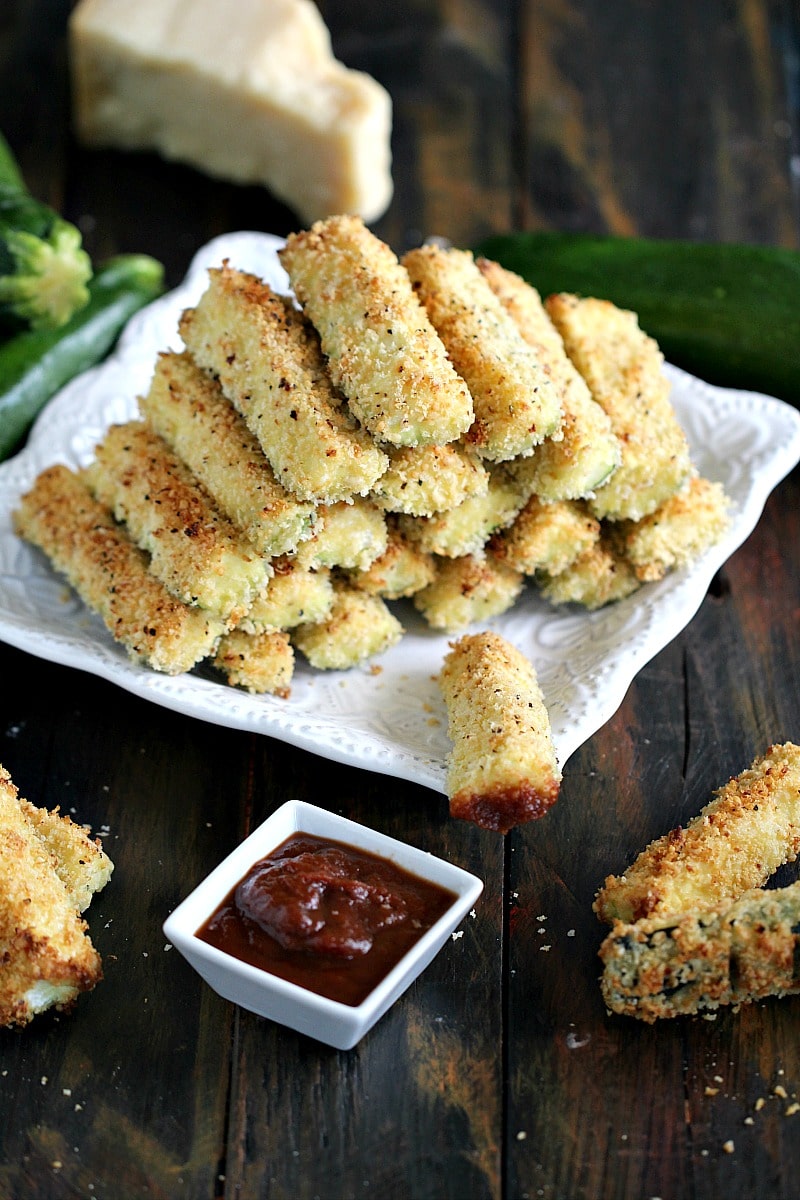 Easy Baked Parmesan Zucchini Fries
Zucchini fries are the ultimate way to indulge some cheesy fries guilt-free. Who wouldn't want to eat a boatload of fries and feel like they just had some healthy and nutritious food?! These Baked Parmesan Zucchini Fries are exactly what you need!
You can actually feel proud after you ate them, as you probably just had a few servings of veggies. This post has been sponsored by True Made Foods, and I am so proud of this partnership as I am a huge fan of their sauces! I dipped the Zucchini Fries in my favorite True Made Foods Ketchup!
Looking for more Zucchini Recipes? Check these out: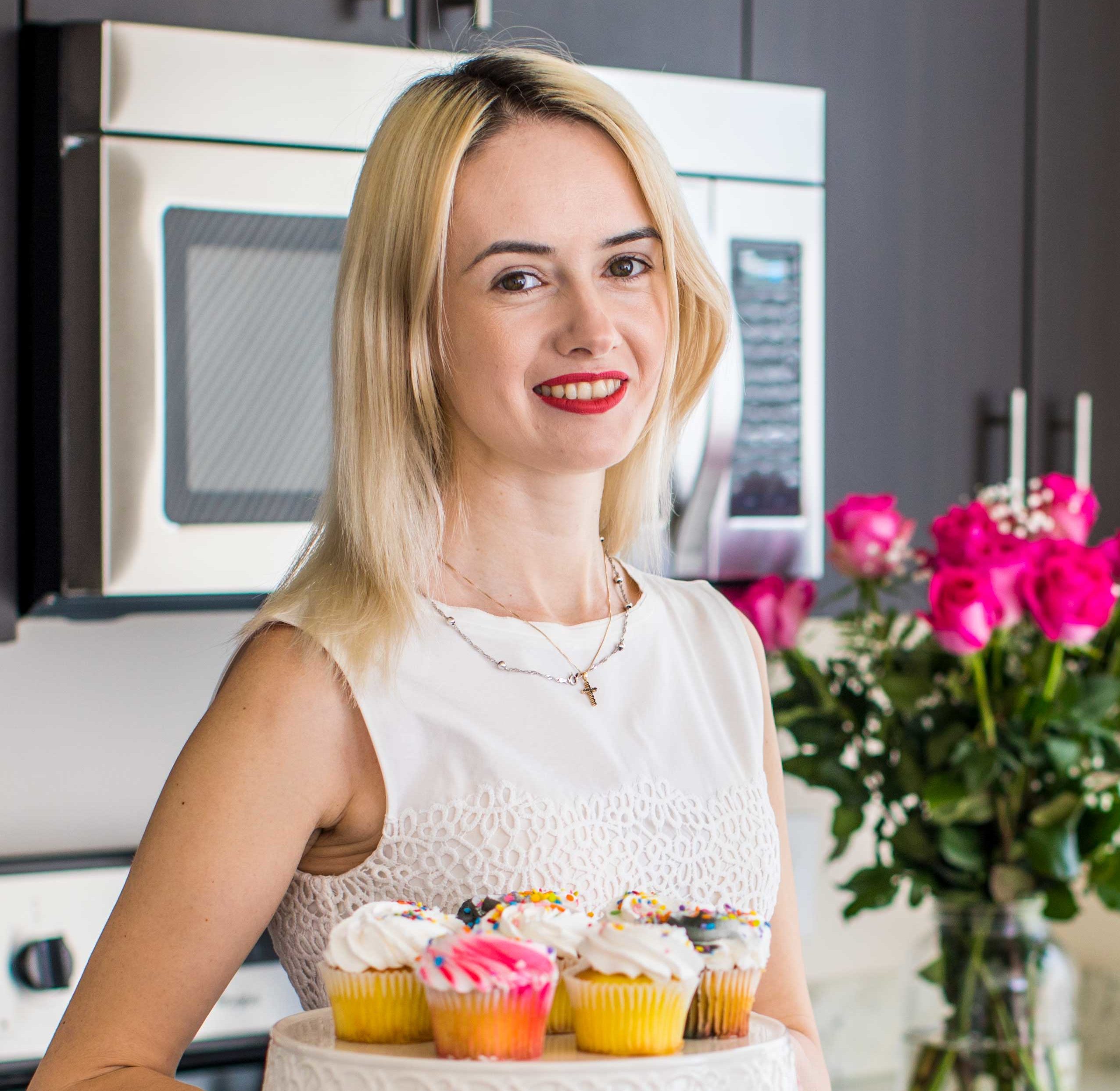 Follow us on Pinterest for more delicious recipes!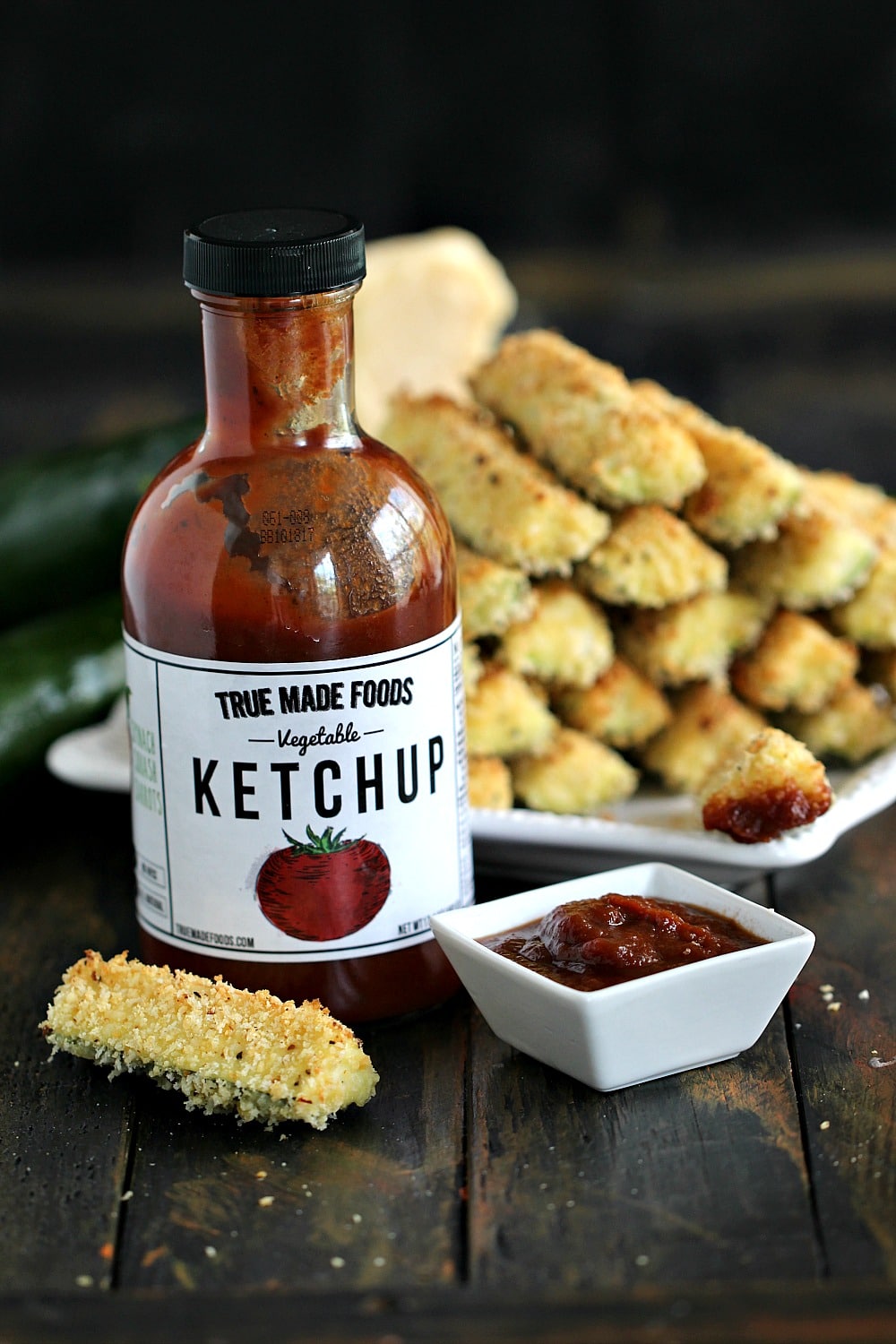 The fries are crispy on the outside, covered in a delicious and flavorful parmesan shell! A guilt-free snack, especially when served with True Made Foods Ketchup that is sweetened with veggies: spinach, carrots and butternut squash and has half the sugar of any other brand on the market. Looking for more cheesy zucchini recipes? Check these easy to make Meatball Zucchini Boats.
Tips and Tricks for the perfect Zucchini Fries Recipe:
Make sure the zucchini is not too soft, it should be crunchy and fresh.
Choose smaller zucchini, larger ones tend to be dry, tougher and have a bitter taste.
The fries can be baked on a baking sheet covered with parchment paper or place them on a baking rack on top of the baking sheet so they become extra crispy on all the sides.
When cutting the zucchini, make sure to remove the seeds.
Cut the zucchini longer and a bit thinner, to make Zucchini Sticks.
You can cut the zucchini into thin fries, so they look more authentic.
Don't overlap the fries on the baking sheet or baking rack.
Allow them to bake long enough until they are golden and crispy, so they hold their shape and not become soggy.
Zucchini Fries Fun Flavors:
Garlic Parmesan – add more garlic powders into the parmesan mixture and even a few minced garlic cloves.
Smoked Paprika – add 1 tablespoon of smoked paprika to the parmesan mixture.
Black Pepper Zucchini Fries – 1 or 2 tablespoons of freshly ground pepper.
Spicy Zucchini Fries – 1 teaspoon of red pepper flakes and 1 teaspoon of cayenne pepper powder to the parmesan mixture.
Watch Recipe Video:
Save Recipe
Baked Parmesan Zucchini Fries
Author: Catalina Castravet
Serves: 6 servings
Prep time:

30

minutes
Cook time:

22

minutes
Total time:

52

mins
Ingredients
1 1/2 cup Panko bread crumbs
1 1/2 cup freshly grated Parmesan cheese
1 teaspoon garlic powder
1 teaspoon black pepper
½ tablespoon Kosher salt
5 zucchini (cut into fries)
½ cup all-purpose flour
3 large eggs (beaten)
Instructions
Preheat oven to 425 degrees F.
Coat a cooling rack with nonstick cooking spray and place onto a baking sheet; set aside. If you do not have a cooling rack just cover a pan with parchment paper.

In a large bowl, combine Panko bread crumbs, grated Parmesan, garlic powder, salt and pepper. Season to taste. Set aside.

In a medium bowl beat eggs and set aside.

Quarter the zucchini lengthwise and cut in half, there should be about 8 fries per zucchini. Make sure to remove the seeds. Cut thicker or thinner, based on preference. If you cut them thinner, they will be done sooner.

Add zucchini to a large ziploc bag, add the flour and shake well so all the flour is evenly distributed.
Take 3-4 zucchini fries, dip into the beaten eggs, dredge into the breadcrumb mixture and place onto the baking sheet.
Repeat with all the zucchini fries.
Place into oven and bake for 20-22 minutes, or until golden brown and crisp.
Serve immediately with True Made Foods Ketchup for dipping.
Calories: 266 Carbohydrates: 25 Protein: 17 Fat: 10 Saturated Fat: 5 Cholesterol: 103 Sodium: 1118 Potassium: 534 Fiber: 2 Sugar: 5 Vitamin A: 660 Vitamin C: 29.2 Calcium: 343 Iron: 2.4 g
Save Recipe

More recipes you might love