James Jeans Cargo Pants and a Baby Pink Coat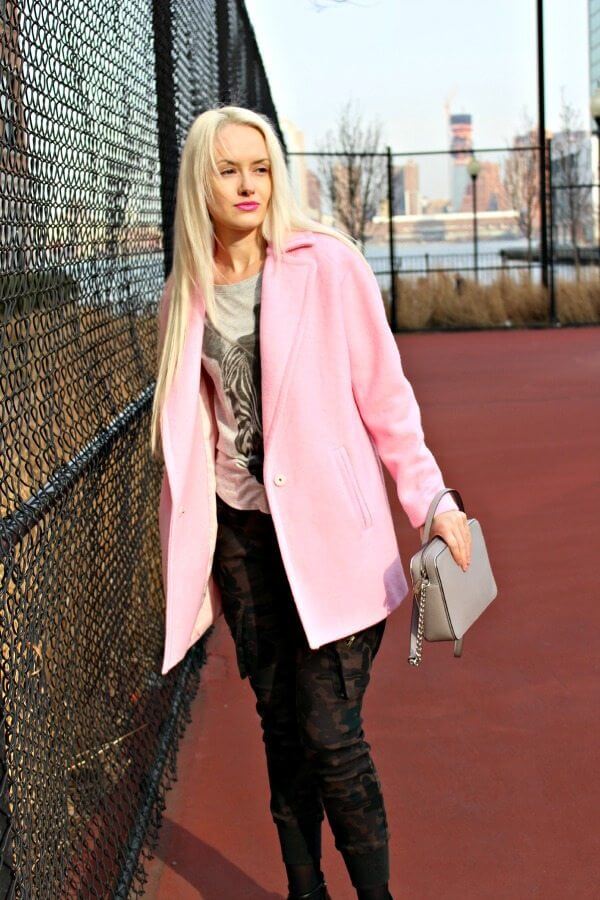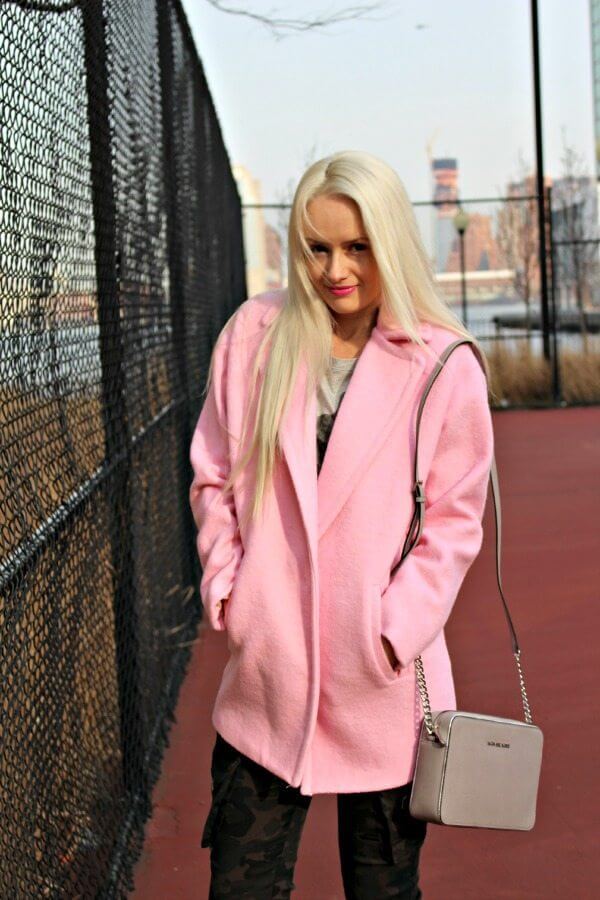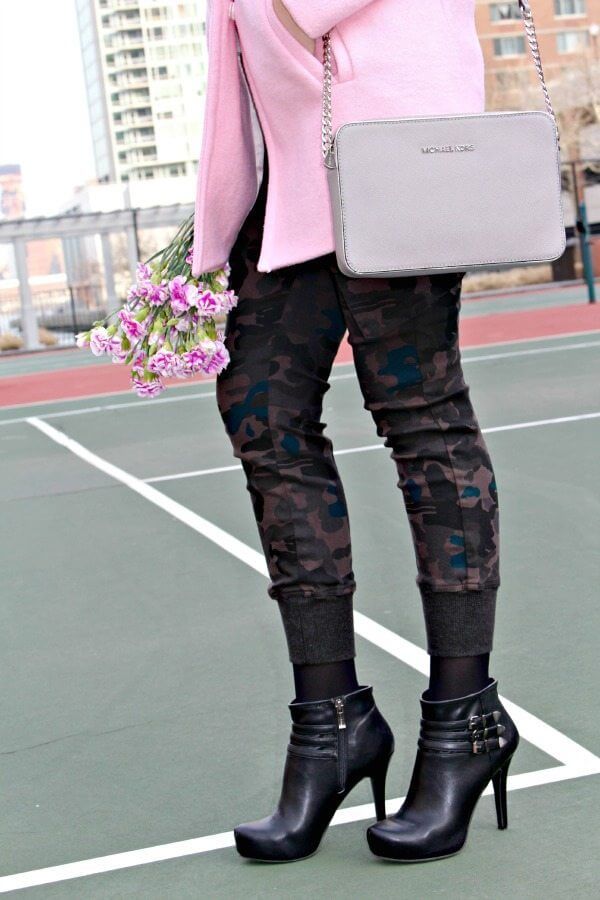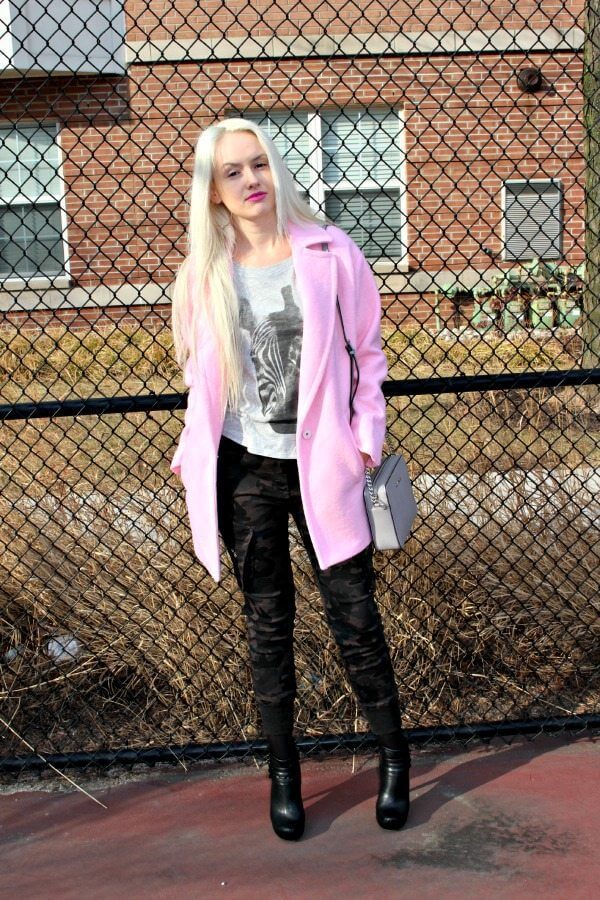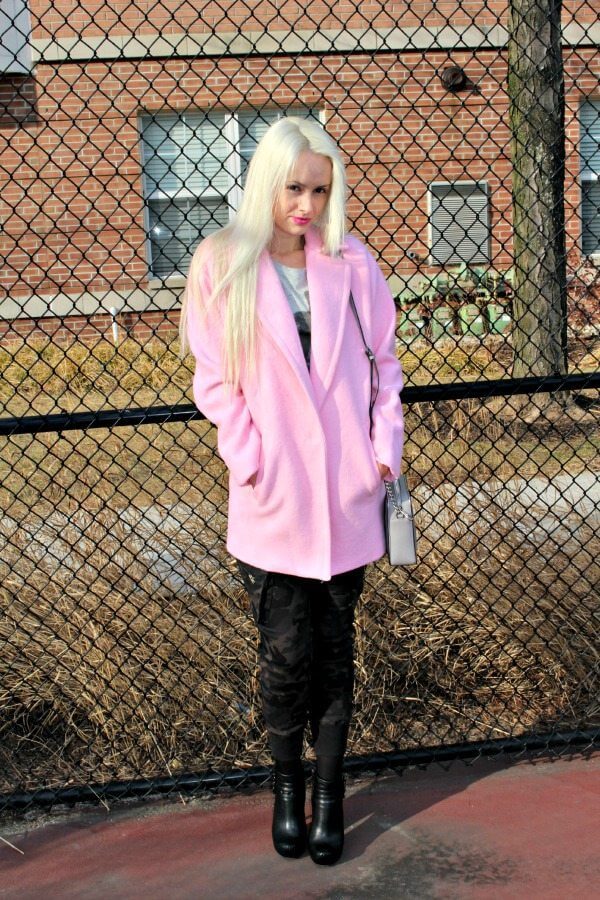 Coat: J.O.A | Booties: BCBGeneration | Bag: Michael Kors (similar here) |Jeans: James Jeans | T-Shirt: Abercrombie (similar here) | Makeup: BB Cream Tarte and Smashbox | Lips:  MAC lipstick in Pink Nouveau, MAC pencil in Candy Yum-Yum and MAC lip gloss in Pink Poodle |
Trying to shake things a little with an unusual combo of James Jeans Cargo Pants and soft baby pink coat. This outfit perfectly reflects my personality, feminine, but tough and fearless. I like the baby pink and grey with the edgy boots and boyfriend pants, it just shows how unpredictable we women can be with our fashion choices.
I was browsing online the other day and when I saw this cute pink coat for only $100 at Nordstrom I couldn't resist, it was too tempting! While I must say, that its not very high quality, I still like it and the color is gorgeous. The coat is light and I am sure it will last me a few seasons.
I was looking for an animal print t-shirt, and I so happy that I found this one at Abercrombie. I like its neutral color, which can tone down a busy outfit. on the other side, the half zebra half giraffe print is interesting and adds some spice ad character.
The ankle boots are a Christmas Gift from my husband, and while they have a very high heel, they are incredibly comfortable. I like their edgy look and also they can be used in so many outfits, from jeans to dresses. Minimal make-up, this busy outfit needed just a rose lip to match my romantic mood.
p.s. The BCBG Booties are on crazy sale on amazon, if you are lucky to find your size!