Avocado Ricotta Olive Oil Cake
Olive Oil Cake is dense and rich with fresh lemon zest and lemon juice, topped with vanilla bean lemon cream cheese frosting.
We like making easy and tasty Bundt Cakes, like Rainbow Bundt Cake, Lemon Lime Bundt Cake and Bundt Jelly Cake.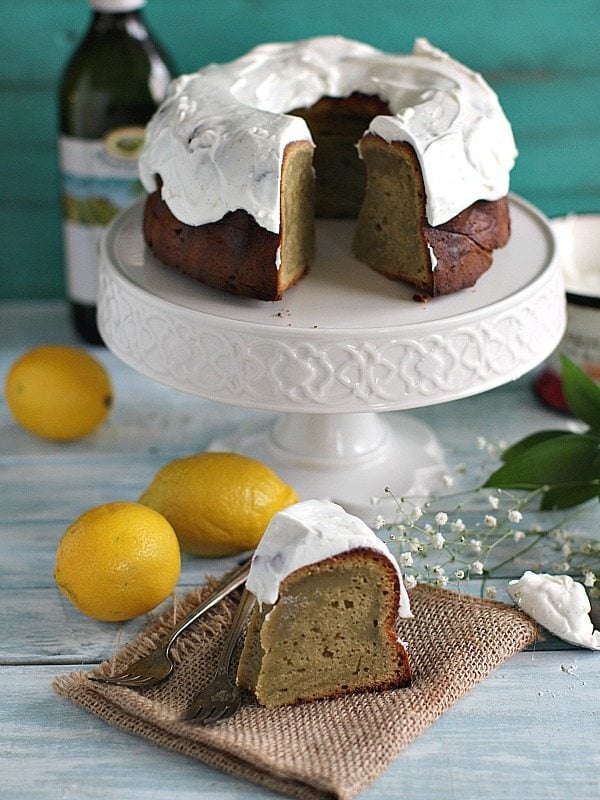 Olive Oil Cake
I got the urge to bake and I made us this Avocado Ricotta Olive Oil Cake with Cream Cheese Frosting. This Avocado Ricotta Olive Oil Cake with Cream Cheese Frosting is amazing, hands down the flavors are so good. Obviously, I haven't used any butter, I replaced the fat with two ripe avocados and olive oil. Then, I added some ricotta into the mix, because let's face it, everything is better with ricotta.
In addition ,I added fresh lemon zest and lemon juice to the cake for a bright citrusy note. The cake is super decadent, rich and dense. It also has almost a sticky crumb, which by the way I love. For those of you who fear avocados in baking, you can't taste the avocado at all! You can get a tiny, tiny hint of olive oil flavor, but it pairs so well with the citrus.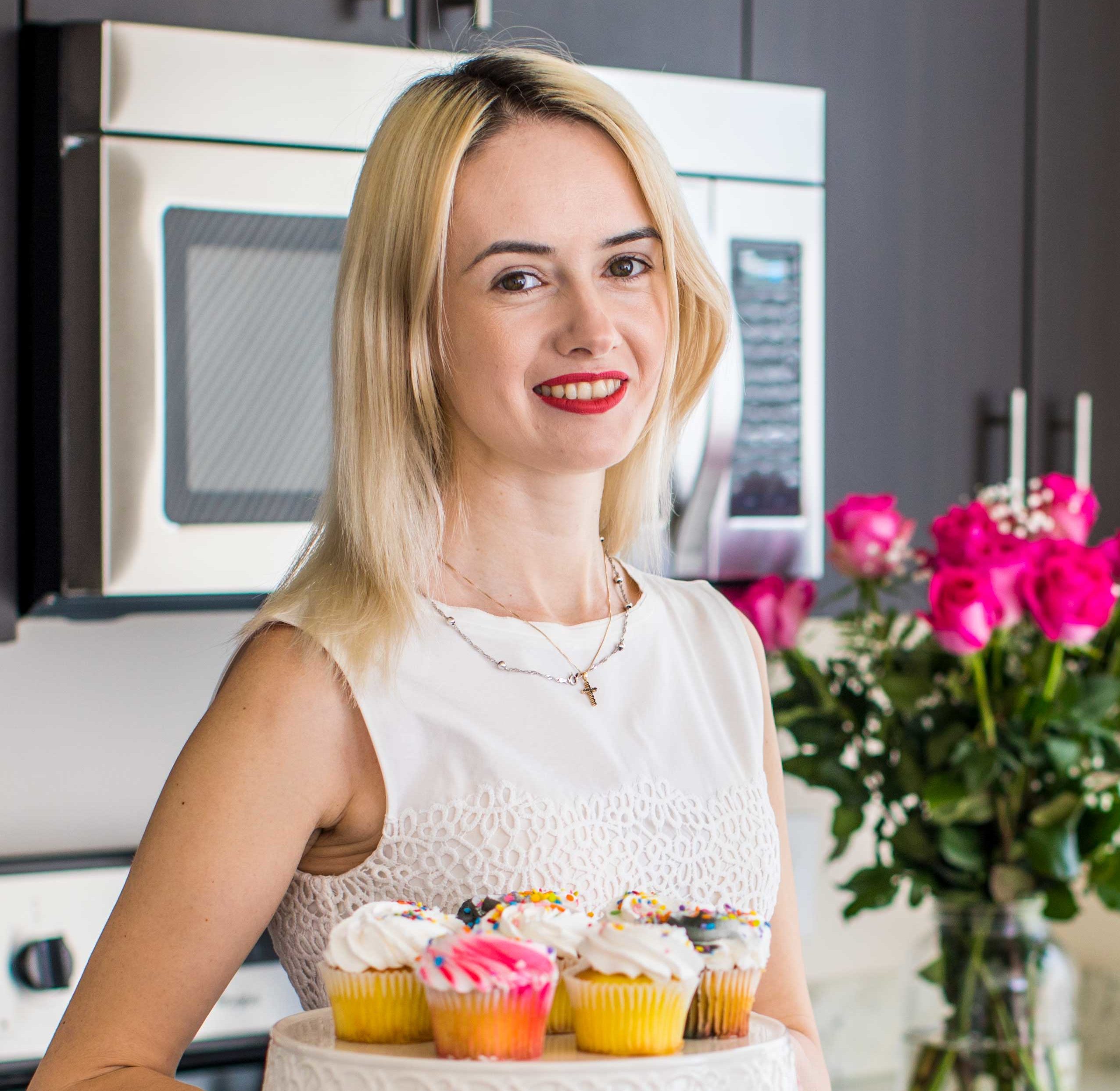 Follow us on Pinterest for more delicious recipes!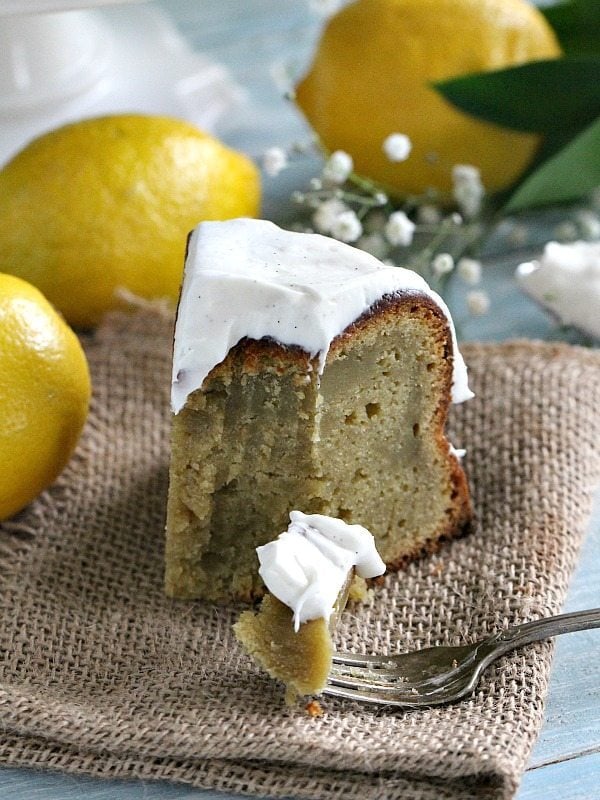 If you have some brown avocados sitting on the counter and you didn't get a chance to use them in your favorite guacamole, don't worry, you can use them in this Avocado Ricotta Olive Oil Cake and save them. Topped with tangy Lemon Cream Cheese Frosting with vanilla beans this cake is out of this world. I kept the frosting on the tangy side by adding fresh lemon juice, I just think it pairs so well with the sweet and rich cake! Just look at that fabulous and dense cake topped with a cloud of cream cheese frosting.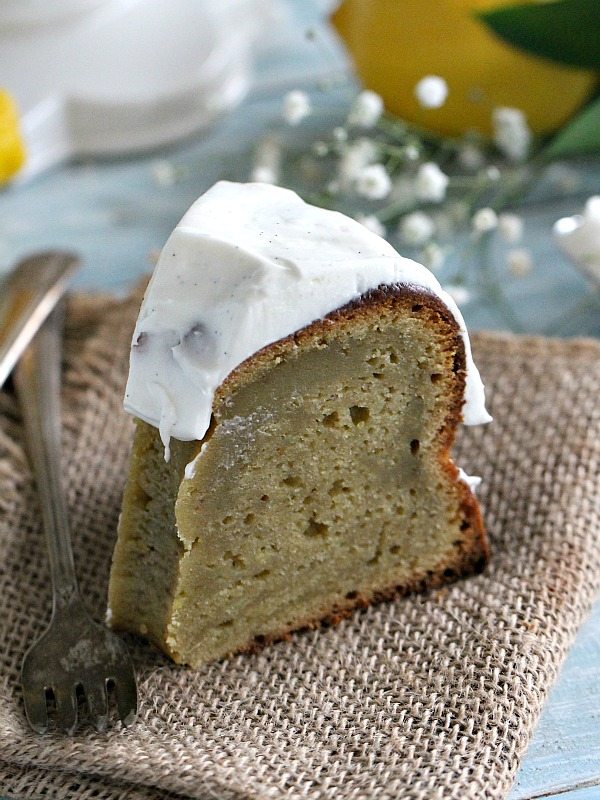 How to make lemon zest?
Follow the easy steps below:
First, rinse the lemon.
Then, set your tool over a cutting board. A microplane produces a very fine zest, perfect for baking and cooking. If you don't have a microplane, use the smallest holes on an ordinary grater.
Grate the yellow skin of the lemon only. Grate just enough to get through the yellow skin, this way you can avoid the bitter white pith underneath.
Rotate the lemon and repeat. Once the white pith is exposed, rotate the lemon and zest the next strip of peel. Repeat until most of the peel is removed, or until you have enough zest for your recipe.
How to slice or dice an avocado?
First, cut the avocado in half.
Then, remove the pit – to do that, aim your knife at the pit and whack into it, twist the knife to pull out the pit.
Next, use your knife's tip to score avocado flesh, making squares, then scoop it out with a spoon.
If you are looking to slice the avocado, use a spoon to loosen skin all the way around, and scoop out the flesh whole. Place flat side down on cutting board and slice using the tip of your knife.
Save Recipe
Olive Oil Cake
Author: Catalina Castravet
Serves: 14 servings
Prep time:

20

minutes
Cook time:

1

hour

10

minutes
Total time:

1

hr

30

mins
Nutrition information
Calories: 453 Carbohydrates: 70 Protein: 7 Fat: 17 Saturated Fat: 4 Cholesterol: 60 Sodium: 117 Potassium: 305 Fiber: 3 Sugar: 47 Vitamin A: 285 Vitamin C: 4.3 Calcium: 113 Iron: 2.4
Save Recipe
More recipes you might love
Categories: