Armani Exchange Flared Mini Black Leather Skirt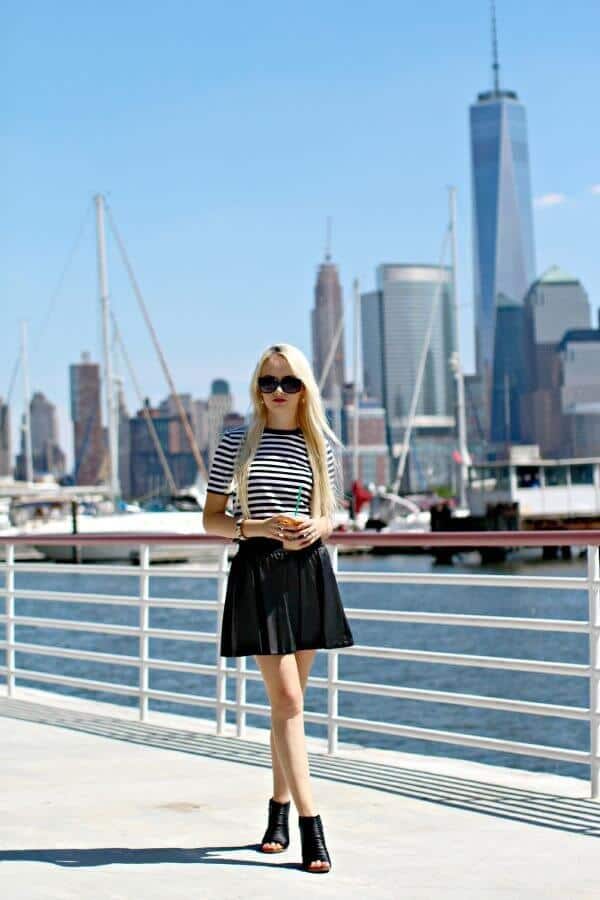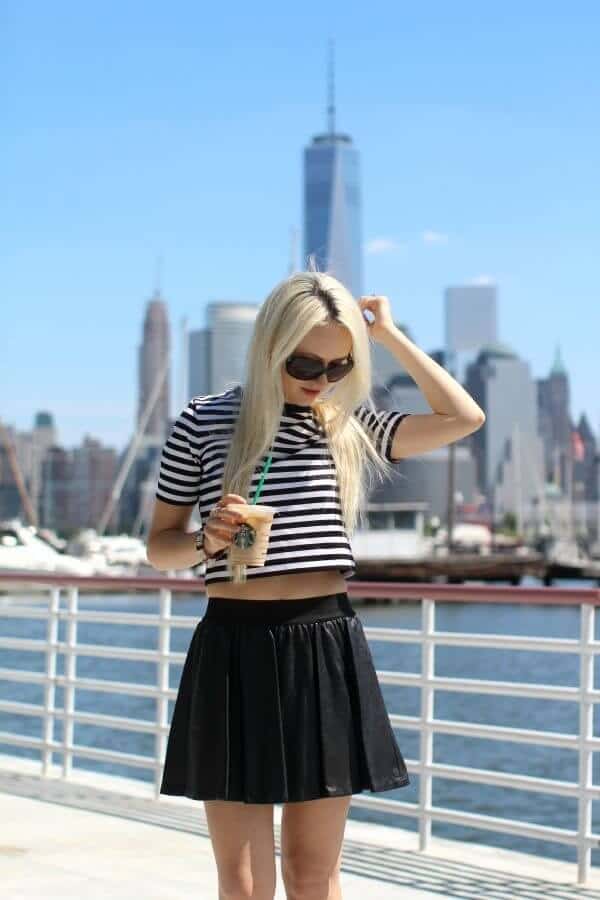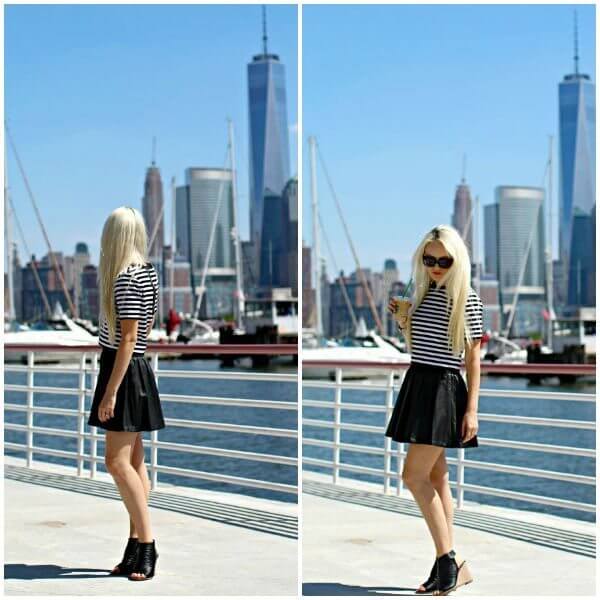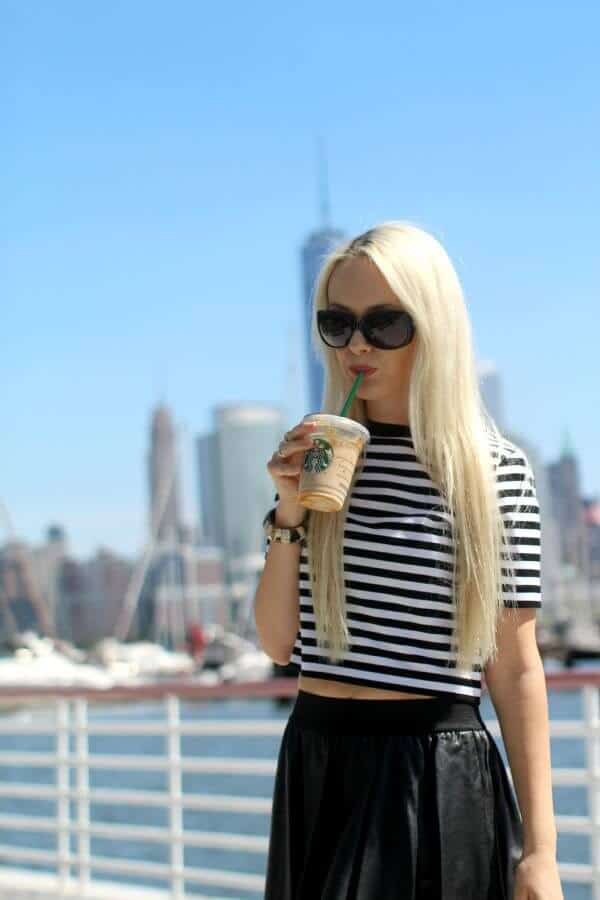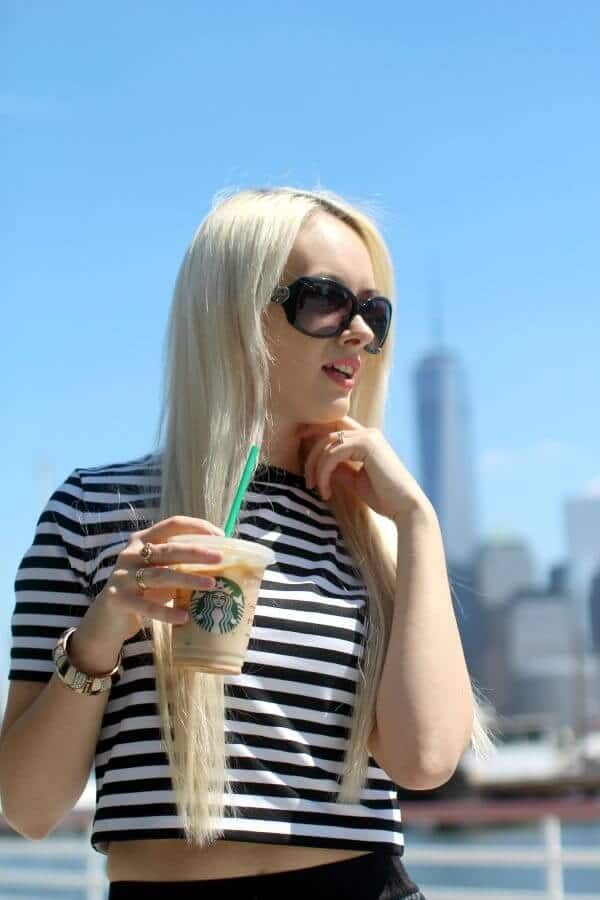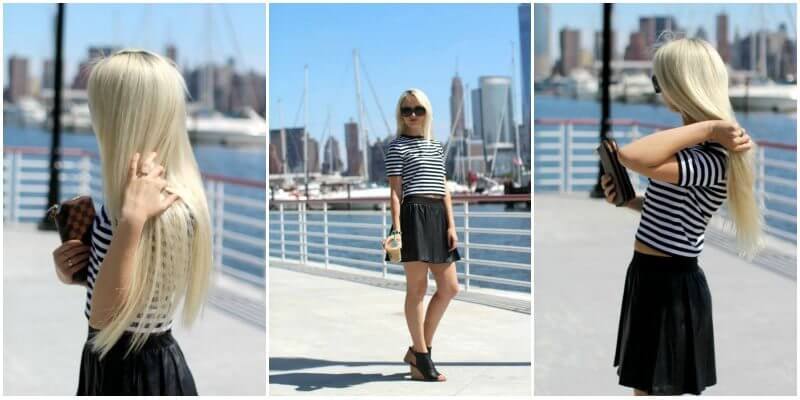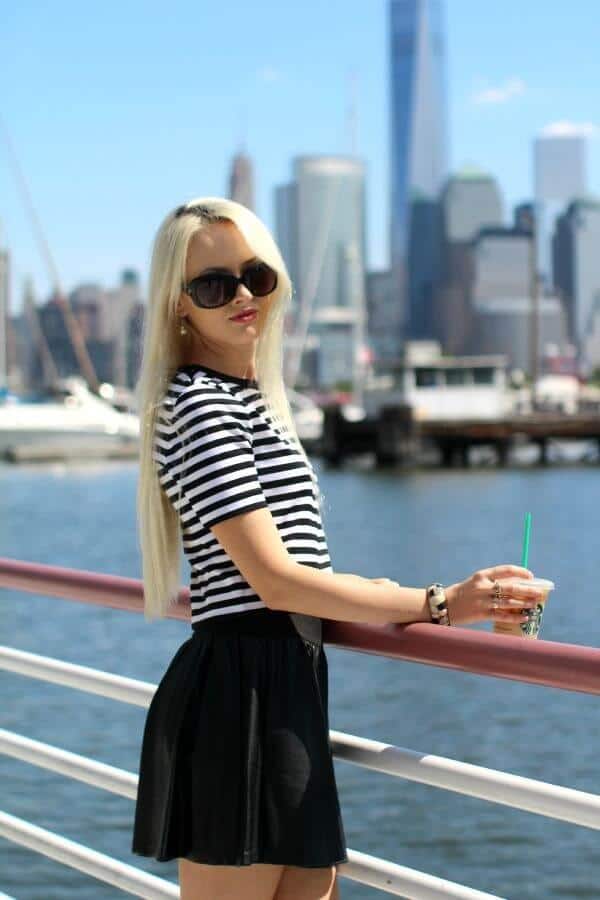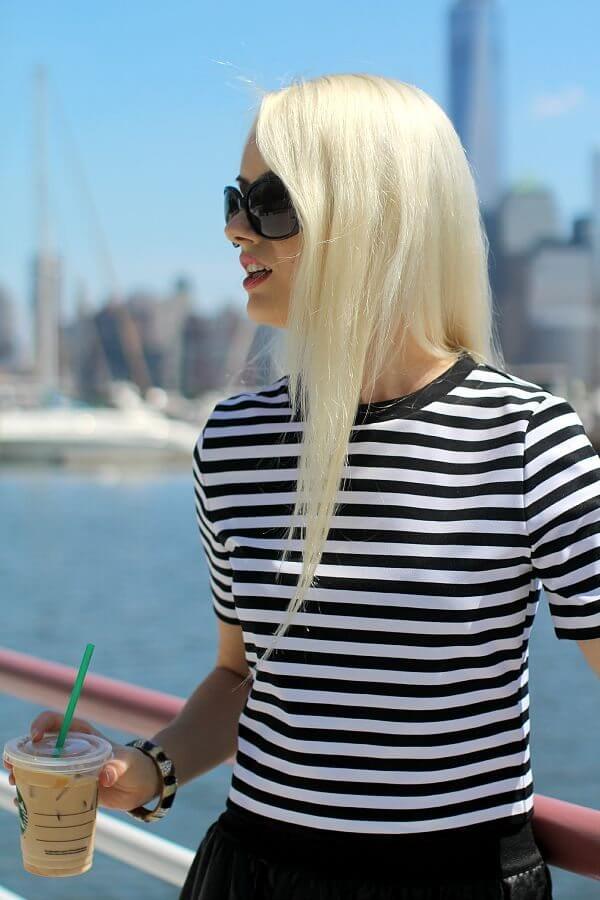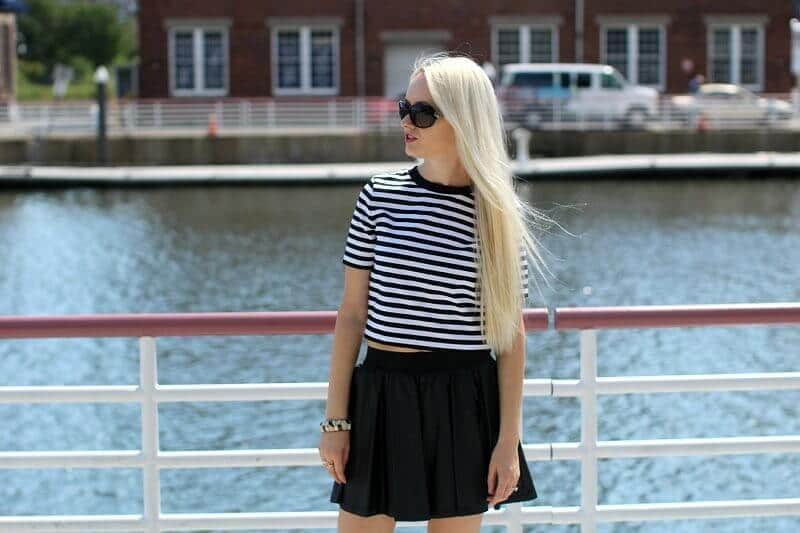 | Crop Top: Michael Kors | Skirt: Armani Exchange (similar here)| Mini Clutch: Louis Vuitton | Wedge Bootie: Hinge | Sunglasses: Gucci | Makeup: BB Cream Tarte | Lips: MAC Creme de la Femme, MAC pencil in in Anticipation | Necklace – Swarovski heart ring, custom made engagement ring, wedding band, black & white bracelet, pearl earrings |
As much as I love color and started to experiment more with bold outfits, I always find my way back to my beloved monochromic combination. A black and white outfit is always a winner, its easy to pull, its timeless, classic and with some interesting pieces can be quiet fun. I adore this armani exchange flared mini black leather skirt that I bought a few years ago, maybe 3-4? Its one of those pieces that adds some spice and style to the whole outfit. The skirt is made of faux leather, its very soft and of good quality. I usually wear it during spring and summer, and there are so many unique ways to style it. My favorite so far has been with this striped crop top from Michael Kors.
The skirt has a very flattering cut, it's a little on the short size, but the length is perfect for hot summer days. I liked combining it with the crop top, since it showcases the skirt's band and its flared shape. I wore this outfit for a Saturday coffee outing with my husband. We have a cute little Starbuck in Newport (Jersey City) right by the yacht marina with gorgeous views of downtown New York City and the amazing One World Trade Center Tower. We like grabbing a coffee at that location, enjoying the view, the huge yachts, day dreaming and people watching. The whole setting almost feels from a movie set, so a timeless and monochromic outfit seemed to be the right way to go.
I kept my jewelry in the same monochromic pattern, the black and white bracelet is from Macy's, but I don't remember the designer. The pearl earrings added a nice retro touch to the modern outfit. Oversized sunglasses and some fun faux leather open toe wedge booties added some edginess and confidence.
If you are ever in Jersey City, NJ stop by the cute Starbucks in Newport and enjoy the magnificent New York City views, it will be a coffee date that you will never forget.