Ricotta Doughnuts Recipe is a must try, with vanilla glaze, pistachios and graham cracker crumbs, and ready in 30 minutes.
I love donuts, and I have documented a collection of them here. Like the Panda Donuts, Chocolate Cake Donuts and Dunkin Donuts French Cruller.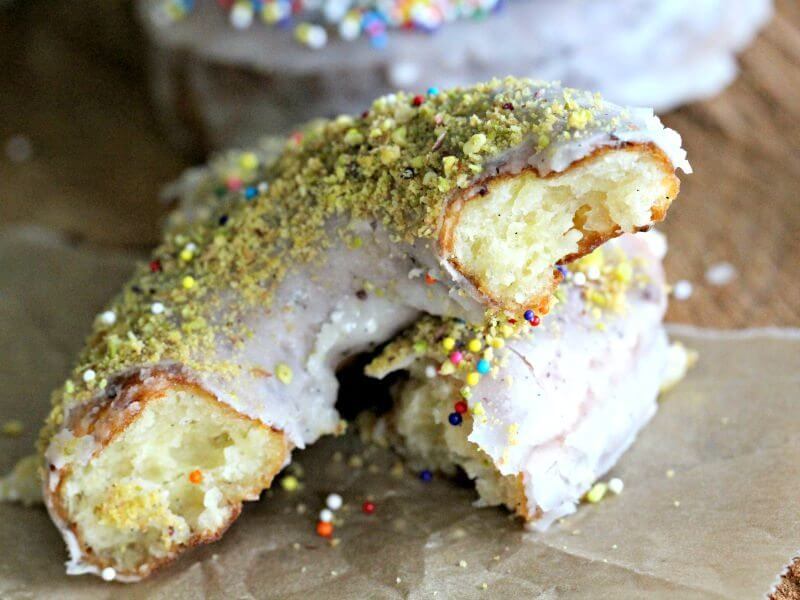 Ricotta Doughnuts
This Ricotta Doughnuts Recipe is easy to follow and ready in minutes. Also, there is no crazy technique involved. The secret ingredient is the ricotta cheese, that makes these donuts rich, a little chewy and very delicious. These Ricotta Doughnuts are so perfect for busy families, and are fun to make with children. Also, they are loaded with calcium from the ricotta cheese, so don't feel that bad serving them for breakfast. You don't even need an electric mixer for these. Because all you have to do is mix the ingredients in a bowl, roll, cut the doughnuts, fry and enjoy.
This donuts recipe is very popular in Eastern Europe and as well Italy. The ricotta cheese adds some texture, so they are not airy like the regular western donuts. On contrary, they are chewy, and by the way you can't taste the cheese, it just adds lots of texture. I have topped the donuts with a vanilla bean icing, crushed graham crackers and grinded pistachios. The combination of flavors is irresistible, they totally melt in your mouth, and I just love how easy they are to make. They are definitely a sweet treat that can be done during the week, so busy moms take a note and save this recipe.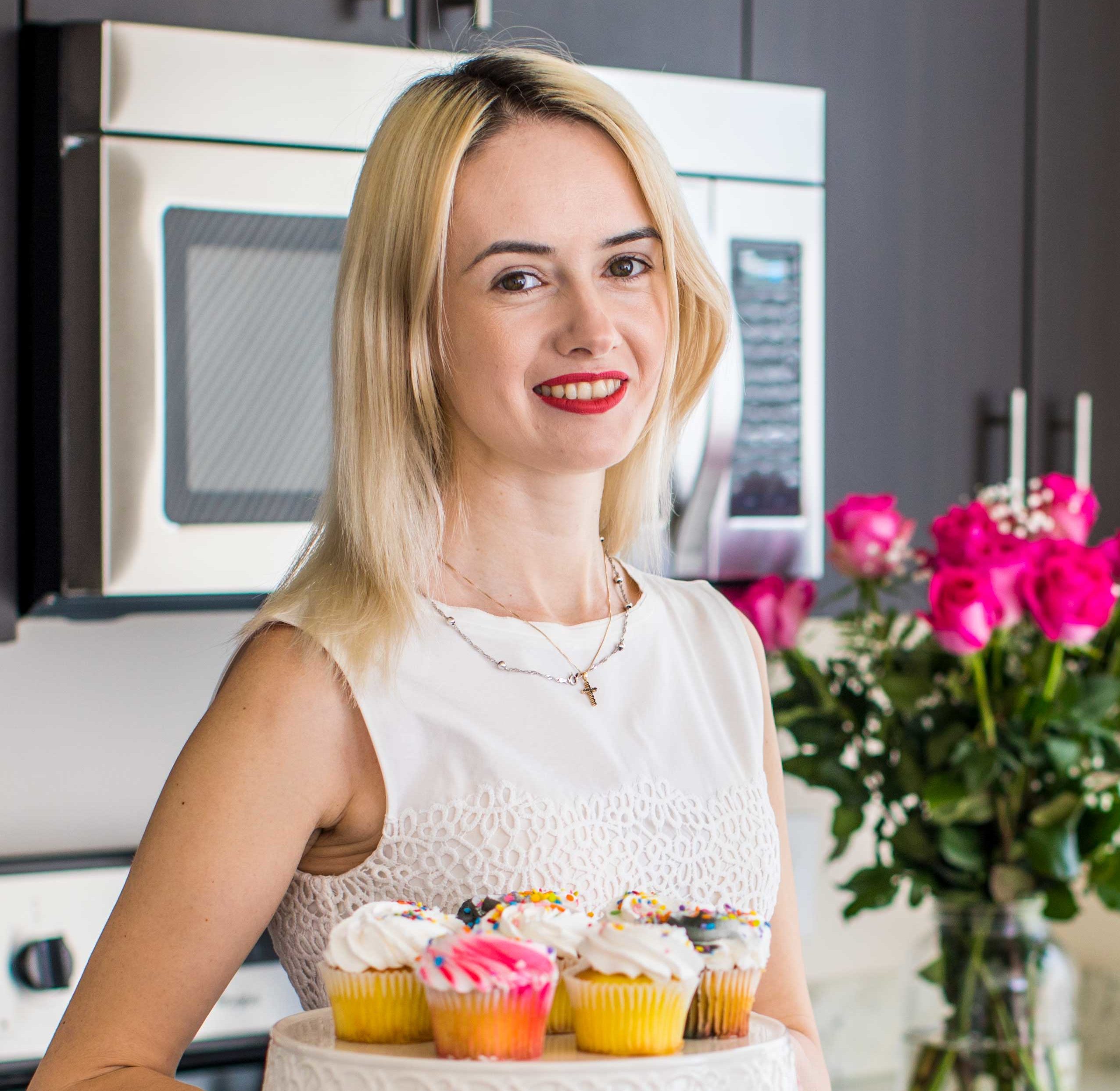 Follow us on Pinterest for more delicious recipes!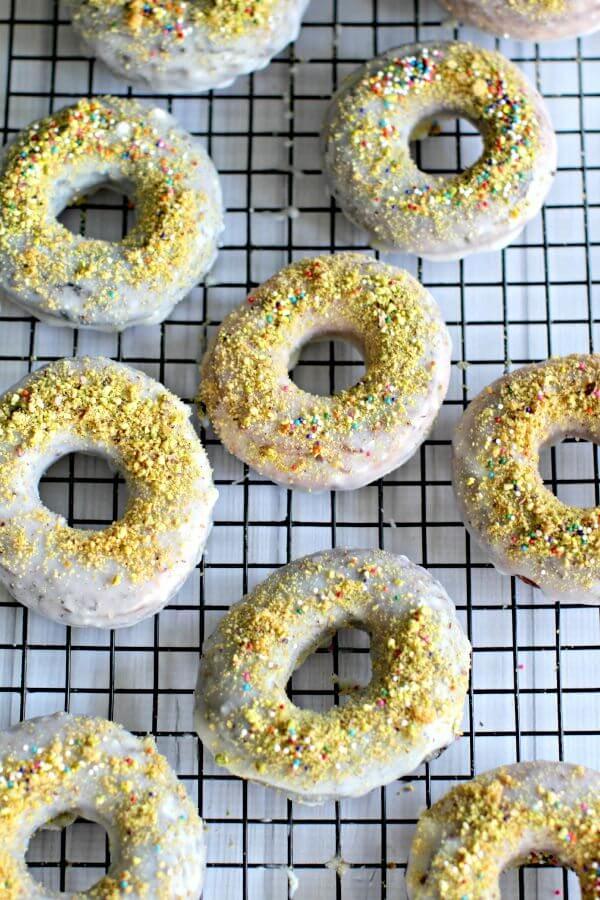 Why You'll Love These Ricotta Doughnuts
First, they are rich and puffy and are a show stopper dessert.
Also, easy to find ingredients and minimum prep work and dishes to clean.
Perfect for brunch parties and for bigger crowds.
In addition, perfect for special occasions like Valentine's Day.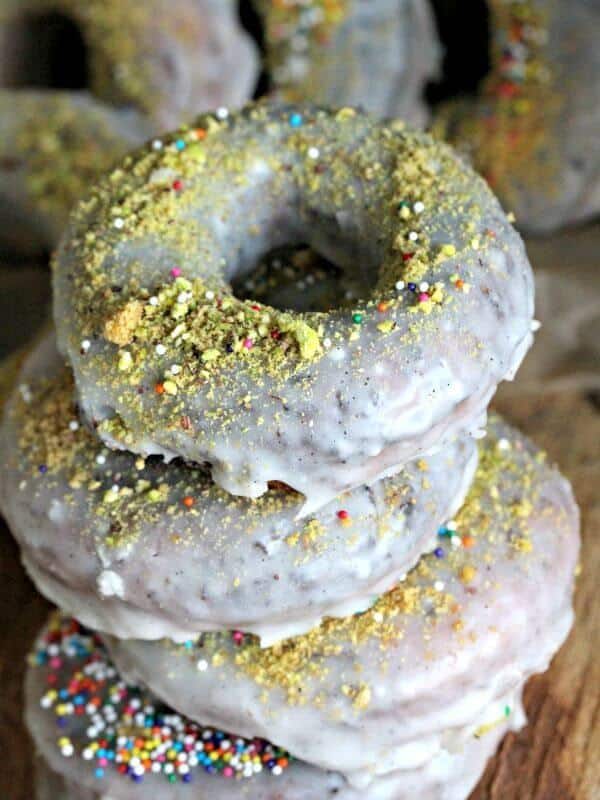 Can you store and freeze donuts?
Yes. On average, freshly baked donuts (not cream-filled) will last for about 1 to 2 days at normal room temperature. However, cream-filled donuts should be stored in the refrigerator as the cream should not be exposed too long without refrigerating.
To freeze the donuts: wrap them tightly with aluminum foil or plastic freezer wrap, or place in heavy-duty freezer bag.
Save Recipe
Ricotta Doughnuts Recipe
Author: Catalina Castravet
Serves: 12 servings
Prep time:

10

minutes
Cook time:

20

minutes
Total time:

30

mins
Ingredients
For the Doughnuts:
For the Glaze:
Optional:
Instructions
For the Doughnuts:
For the Glaze:
Nutrition information
Calories: 332 Carbohydrates: 50 Protein: 8 Fat: 10 Saturated Fat: 3 Cholesterol: 46 Sodium: 91 Potassium: 146 Fiber: 1 Sugar: 30 Vitamin A: 240 Vitamin C: 0.2 Calcium: 103 Iron: 1.6
Save Recipe
More recipes you might love
Categories: